Disclosure: This is a sponsored post with BROOKSIDE Chocolate. All opinions are 100% my own.
I'm turning 40 years old on May 23rd. You know what that means, right? My 40th year will be filled to the brim with ballsy moves and I will go outside of my comfort zone and do (for me) daring things.
The first ballsy thing on my list?
I'm training for the New Balance Falmouth, MA 10K Road Race on August 19th, 2018!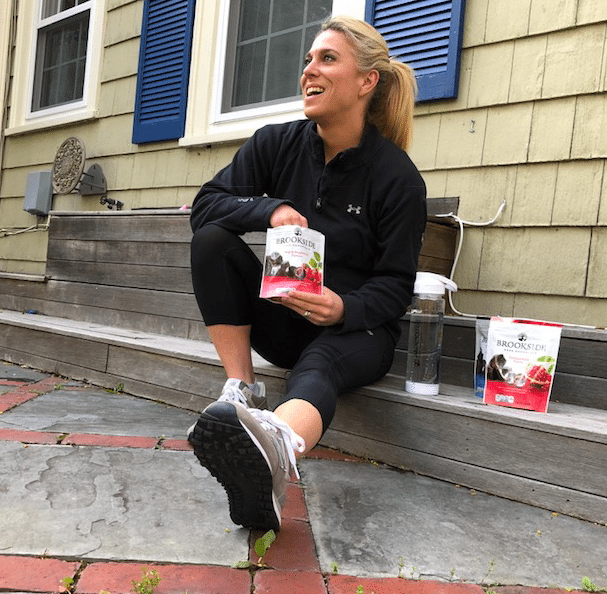 This is very out of my comfort zone because I haven't trained for anything in over 6 years! I'm very nervous, but it's something that I want to do for myself. Cape Cod is one of my favorite places on earth, so I know this will help me as I train for it throughout the summer. Not to mention – I'm just excited to have my kids see me do something that's daring! I want them to be proud of me and hopefully I will inspire and motivate them, too!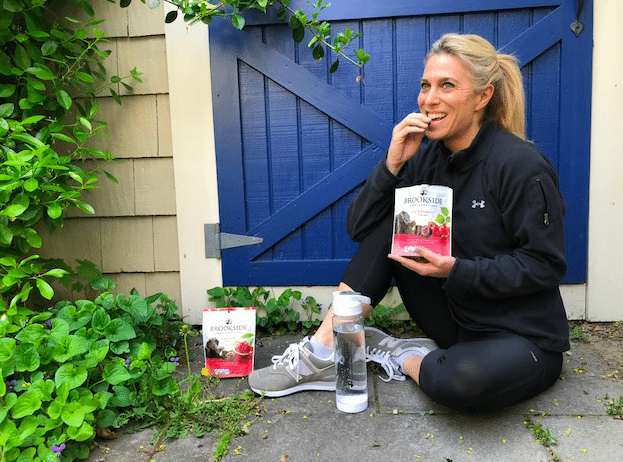 BROOKSIDE Chocolate is the fuel for these ballsy moves that I'm making this year! They have a tremendous campaign going on right called, "That's Ballsy" and it is quite literally making me look at my own life and (as I've mentioned!) make some ballsy and daring moves. As you already know, BROOKSIDE is known as the daring ball of dark chocolate with exotic fruit flavors created for daring women. I personally have been a fan of BROOKSIDE Chocolate for years because they mix, fuse and experiment with flavors such as acai, pomegranate and goji until they uncover the most interesting and delicious dark chocolate combinations. The result? Tart is zingy, dark is sweet and chocolate is ballsy! It's the perfect trifecta!
My personal fave that gives me that ballsy jolt?
BROOKSIDE Dark Chocolate Goji & Raspberry Flavors. It is absolutely delicious! We're talking Tangy goji and tart raspberry flavors are enveloped by smooth dark chocolate, creating an utterly new sensation. You will be amazed and dazzled truly from start to finish!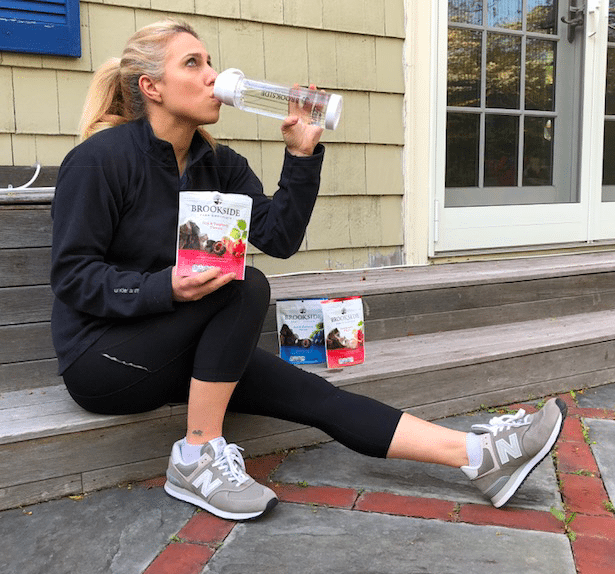 And so … training for this 10K road race will be the start of my own experience with 40! Just as BROOKSIDE Chocolate is inspiring and championing and celebrating women everywhere be daringly different and ballsy, I'm taking this and running with it (pun intended!). As a full-time working mom, finding the time to train will be my pain point, especially in the summer with busy schedules with my 5 kids – but I'm determined! I want to do this for myself and prove that age is just a number and that you can do anything, as long as you go after it!
I wrote about my mother a couple of weeks ago in my blog post called, "5 Ways My Mom's Ballsiness Has Impacted My Life" and it inspired me to look at my own life and want my kids to look at me like I look at my mom. My mom is the quintessential classy woman, she doesn't let anything stop her and I love that about her. I want to be just like her and I love that even at 40 years old… I still look at my own mother for inspiration and motivation! This 10K journey will be a true kick in the butt for myself to get moving and show my kids the ballsy and daring side of their own mom!
I'm thrilled to share with you that BROOKSIDE has an amazing contest going on right now called the, BROOKSIDE The Ballsy List Contest! BROOKSIDE wants YOU to share a #ThatsBallsy daring move (a goal or aspiration) that YOU want to make this for a chance to have it funded by BROOKSIDE!! That's right!! You might get picked to have it funded with a total of $50k worth of prizes by BROOKSIDE!! How incredible is that??? Learn all about the BROOKSIDE That Ballsy List contest on www.BrooksideChocolate.com/ThatsBallsy and BROOKSIDE's social channels (will link to them!).
GOOD LUCK!!
Let's go be BALLSY TOGETHER!!!