Mother's Day GIVEAWAY: $100 Sephora Gift Card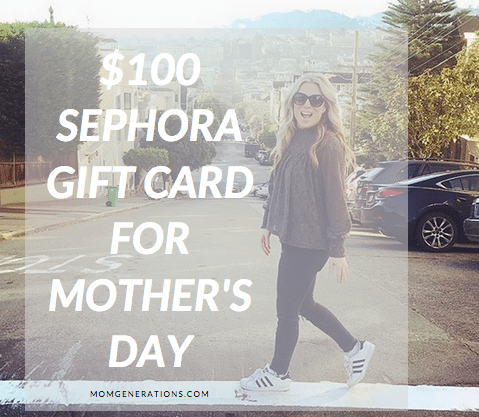 Mother's Day is in ONE week! Just ONE week away!
For Mother's Day every year I always get the cutest and most adorable gifts from my kids. I always look forward to what I'm going to get! Last year all the kids put their hand prints on a canvas for me. It truly me made cry! It was so sweet to see the kids come together to create a masterpiece for the mom.
I loved it to the core!
This year they keep asking me what I want for Mother's Day and I keep saying, "Surprise me!"
But you know what I really want?
You know what I could really use?
I need new makeup! I need new foundation and blush and mascara! Lord knows I can't tell them because the name of my blush is NARS "SUPER ORGASM." I mean, how can I tell my teen sons that name???
So… a gift card would do just fine!!
I thought it would be fun to have some Mother's Day love with everyone!!!
I'm giving away $100 SEPHORA GIFT CARD!!!!
Easy entry!!! Stock up on some fabulous items!!!