Mommy and Me Styles for Back to School are something I love to show off! When it comes to clothes, it's all fun and games. But shoes? Oh! I love some shoes! I have found some adorable Mommy and Me Shoes that are just perfect so much fun to do with your little kid.
Mommy and Me Shoes
I know that Victoria is obsessed with shoes, so I love to be able to share my love for shoes with her, too. She's all about rocking some cute options and I'm all about making sure that they match and look fabulous as can be! She's my little fashionista and she's learned from her mommy! I love that she's all about Mommy and Me shoes.
Victoria loves to dress just like me. It's something I love. When the boys were younger, I would always dress then alike, too. I thought it looked adorable dressing them in the same kind of button-down shirt, always matching Daddy, too! I have years of photos of them matching… my 5 pack of McClelland boys! I'm going to be honest, I would always in the back of my head dream about what it would be like to have a little girl to dress up like, too! I've always been so into fashion, so I thought it would be awesome to share that with someone.
When Victoria was old enough to realize that she was matching with me, it's all she wanted to do! Matching handbags. Matching bathing suits (this was a tough one for me to find!). Matching tees. Matching jeans. Matching lipstick (LOL!). Matching coats. Matching sweaters. Mommy and Me hoodies. And (her favorite) matching Mommy and Me shoes. You name it, she wanted to match it with me. Believe it or not, it's not always easy to find matching clothing for Mommy and Me that is great quality, stylish, and reasonably priced.
Well… for Mommy and Me shoes, I have my go-to place for us and it's FABULOUS. I'm telling you – you can't find many places that actually sell Mommy and Me shoes. Believe it or not, it's not easy to find! I adore being able to find some pairs that will work for us and our styles. We get a kick out of it and even my husband gets a kick out of it, too! He's all about letting me go after my dream, thank goodness! He's a good man to put up with the ladies in his life! That's how we roll!
So where do I shop for mother and daughter matching shoes? Easy.
Nene shoes is MY place. It's the only place that I've been able to consistently get high quality shoes that really work well with what I need and what I want. I'm all about trying to be cute and chic, but I don't want to waste money. It's important to me to make sure whatever I'm spending on is worth it. I don't have money to burn, so I want high quality, high fashion and good fit.
What makes them stand out?
stylish, comfortable, sophisticated styles – matching shoes need not have huge bows, nor overly done features
high-quality, tested & certified materials – we have kids too and, as parents, there is no compromise for safety and quality
Bonding with your daughter is such a special thing to do, I love that Nene Shoes adds to this special bond. It's just fun and exciting to be twins! Especially with Back to School time right around the corner! It's a big year for our family because this little lady is starting KINDERGARTEN (WHAT!?). I don't know how the time went by so fast, she was just a baby!
I know she's going to miss me, so I'm doing something extra special for back to school! I'm finding us some twinning items that she can wear to school and I can wear to work on the very same day! s incredible because they have the most stylish and gorgeous Mommy and Me matching shoes!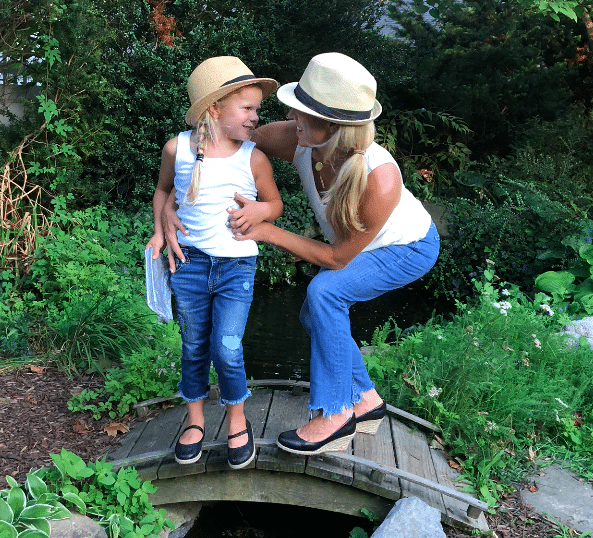 We're rocking our Carmen Wedge Jet Black for Women and Girls! We have them in Beige too and wear them everywhere! I love that these wedges can be rocked to school for Victoria as I head to work! They're elegant, classic, timeless and comfy — it doesn't get any better than that!??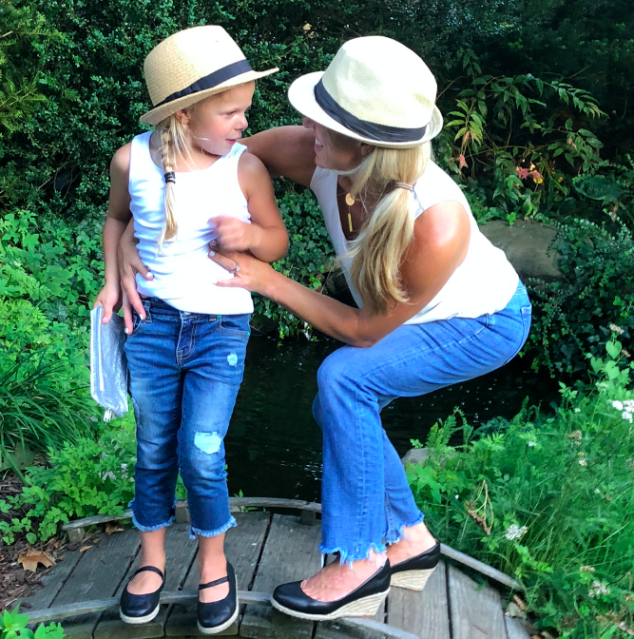 For my fellow #twinning and #matching moms and daughters out there, check out Nene Shoes this back to school season!! Who says you need to be together to match?? I have to say, one of the cutest things ever is when she goes off to school and says that she loves looking like me for the day! It makes her feel important and she knows that it's making me think of her when I'm not with her, too! It's a great bonding thing for us and I love it to the core and beyond!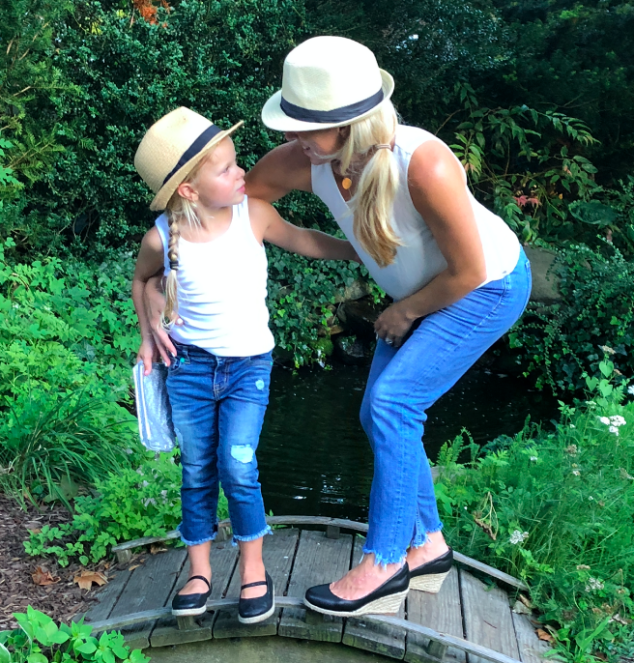 Head over to Nene Shoes to see their Collection and STOCK UP!
When it comes to finding other shopping destinations for mommy and me shoes, you can find some top brands rocking them. I know it's not always the easiest to do, but you can find some great ones at famous footwear, DSW (they normally have free shipping, too), Kohl's, and places like that (make sure you always look for a coupon code). Even if you can get exact matches, find cute pair of kicks that look alike. Maybe there's an extra pop of color or something rose gold.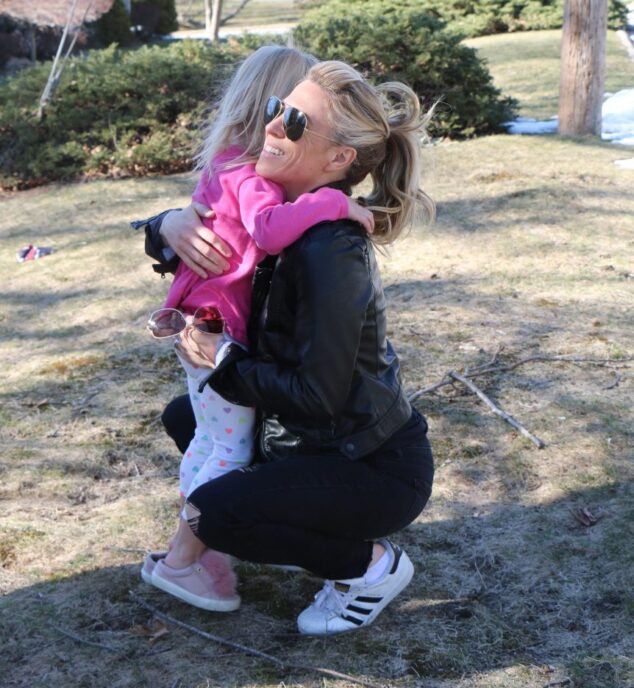 You can also match up brands, too. I love shopping Adidas because they always have some classic styles across the different sizes for a mom, big kid or little kid. You could even do some matching memories with puma sneakers, cute sandal duo, tommy hilfiger casey dots flip-flops, or some cool cat tie dye slides. The point is to just make sure you find shoes that lookalike.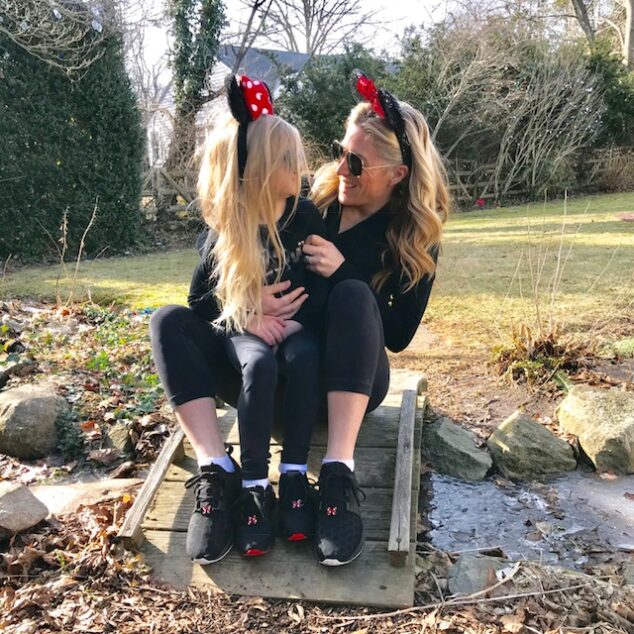 Mom and Daughter Matching Shoes are just a look extra mommy look to do with your little one. You can go over the top with the shoes and do matching outfits, too. Or you could do it in a subtle way and just match shoes. It's the matchy memories you will take away and love forever. Take time to find whatever you want, they could be mommy and me matching sandals or mommy and me crocs. Love doing these matching shoes for mom and daughter.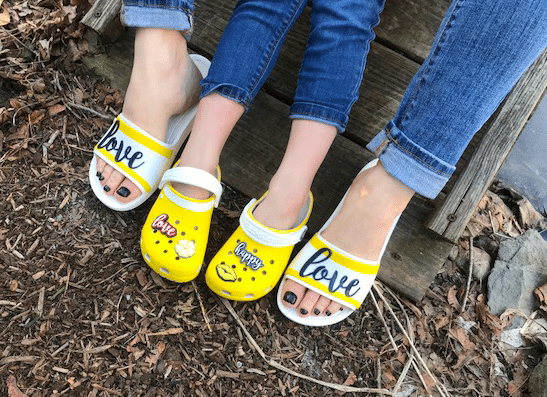 I'm all about showcasing out Mommy and Me styles and finding the perfect mom and kids shoes. Having some matching fun and creating cool looks for mommy and me is the best. In all honesty, it's become a passion and a slight obsession for me! I just love rocking a look with my girl and twinning in pure style!
If you're like me and want to start doing more of these types of photos and create some memories, I highly recommend coordinated mommy and me looks and style. I can't get enough of the fun that we have together! They are just super cool and fun things to do on your own at home! Find your favorite person and do mommy and me shoes (it could be your best friend, too and MATCH AWAY!).
*My fellow moms of sons, you can also find mom and son matching shoes, too. My suggestion would be Adidas.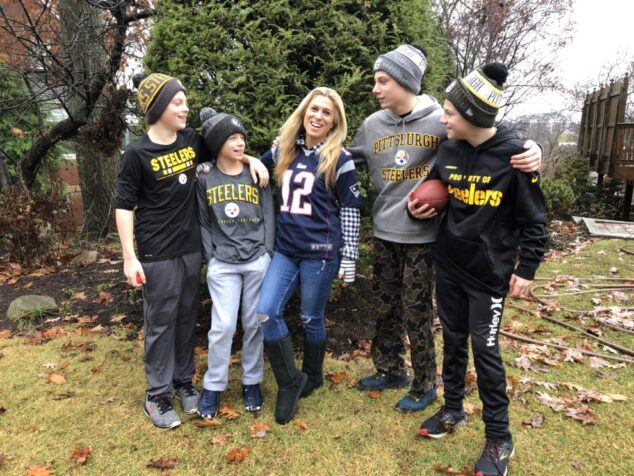 Check out these really cute twinning and matching Faux Fur Jackets
Check out a day at tennis and rocking the matching looks
Matching Swimsuit Options, too.
You can have so much fun with some looks that match and twin together! It's a riot getting out there and digging for some fabulous looks! I'm also all about shopping for some great looks at TJMaxx, too!
They are fantastic at creating some great looks at wonderful prices! They sure know how to make it fun and its like a treasure hunt when we're there looking all around! We could get lost for a full day, I swear! It's that kind of fun for me!!
Disclosure: This is a sponsored partnership. All opinions are 100% my own. This does contain affiliate links.