Spooky Oreo Spiders for Halloween are a McClelland family favorite! My husband started making these for William when he was in Kindergarten!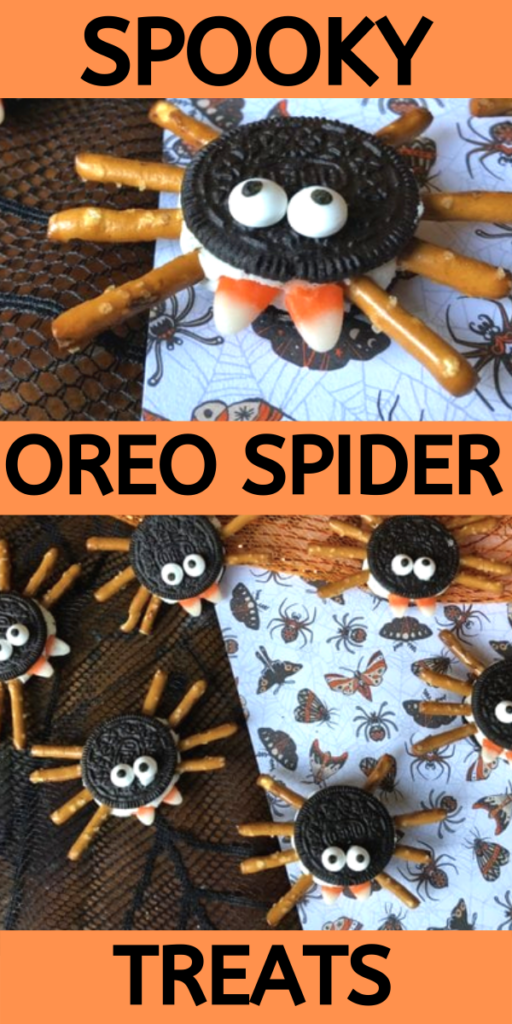 We were trying to find some fun and creative snacks to send him throughout the month of October and these were the easiest because:
1. Super Easy to Make
2. Allergy-Free (for us)
3. Great Snack for Lunches, Birthdays and Halloween Parties
Oreo Spider Treat for Halloween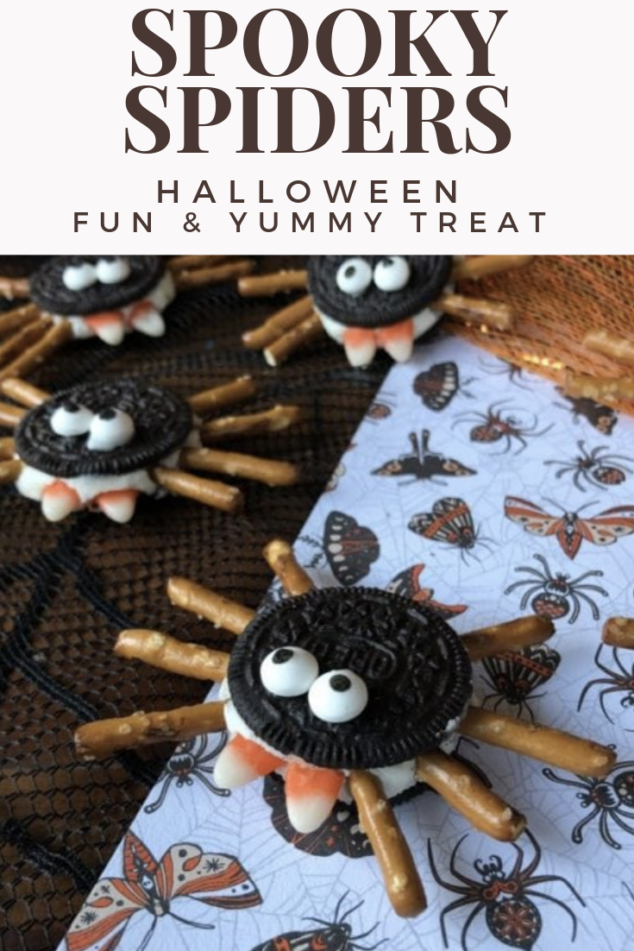 This was the first year we made them for Victoria! She has one in her lunchbox today! It's fun watching Halloween through her eyes because this is really the first year she's super excited and really gets it!
When she saw my husband making these last night, she jumped right into help and even at 5 years old… she could do it! There's something really adorable about making holidays special!
As the boys have gotten older I've stopped decorating our house for Halloween because they stopped asking for it.
Last night while watching her make these Spooky Oreo Spider Cookies with Matt, I knew we needed to make Halloween extra fun and extra special for her throughout the month!
Here's what you need to make SPOOKY OREO SPIDER COOKIES!
INGREDIENTS:
Extra Stuffed Oreo Cookies
Mini Pretzel Sticks
Candy Corn
Edible Candy Eyes
White Frosting
STEPS: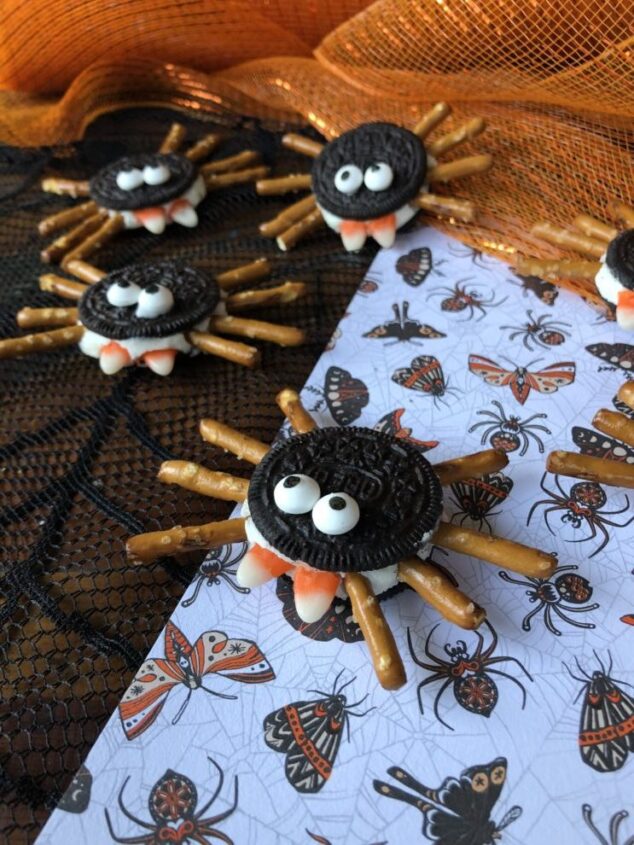 Take white frosting and put it on the back of the edible eyes. The frosting is going to act as the glue to keep the eyes in place. Pop them right on the Oreo Cookie. You can place them wherever you prefer.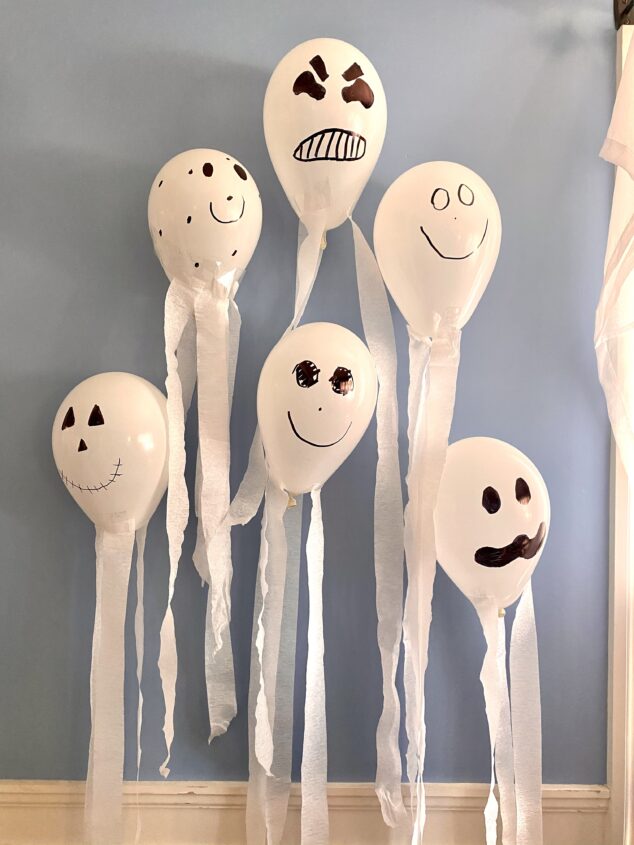 Take the Candy Corn and place gently inside the Oreo Cookie to act like 2 "goofy" teeth for your spider! You can push them in as far as you would prefer! I like having them hang out a bit!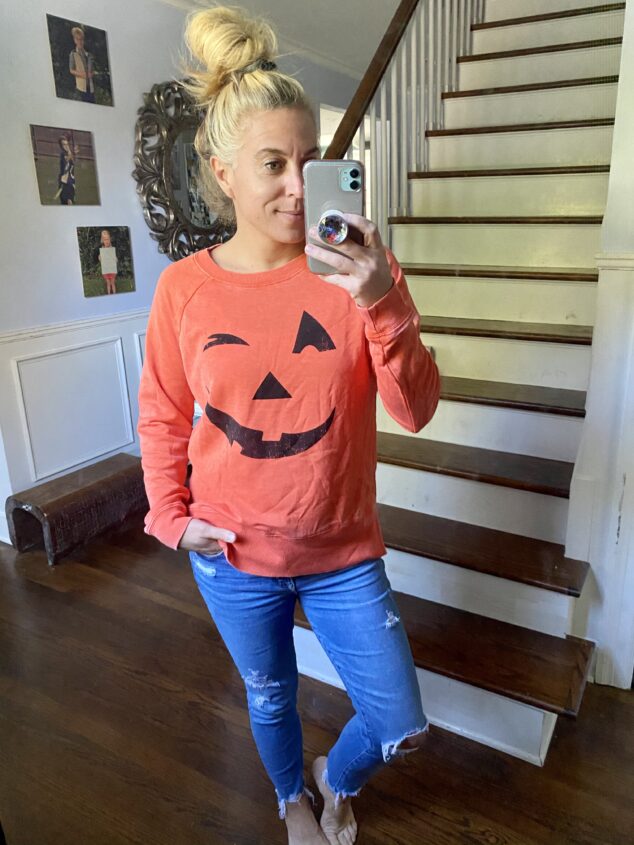 Then take the small pretzel sticks and stick them inside the cream of the Oreo Cookie as the arms and legs of the spider. We used 4 on each side, but you can do whatever you want! Victoria only wanted 2 on each side! Just have some fun with it!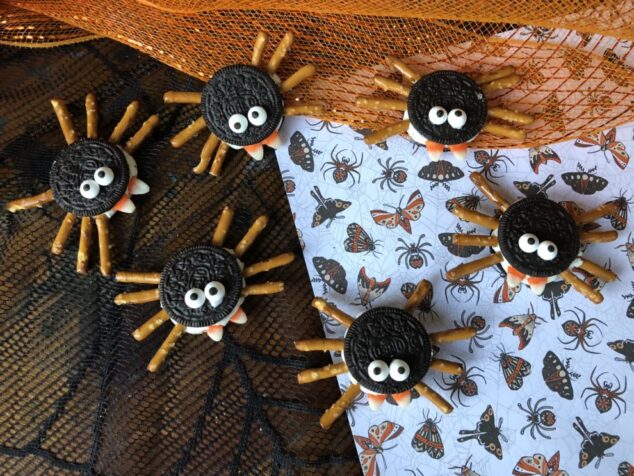 You're done! How easy was that, right!? Great and easy treat for a Halloween party!
Check out some additional Halloween ideas that we've posted here.