How to Wear Overalls – Are you ready for some suggestions!!?? Happy Friday! I love Fridays and this one is a long weekend, too so I'm extra excited! I'm talking OVERALLS today and not overalls for your kids, overalls for the ladies! I've seen so many women rocking overalls lately and I wanted in on the fashion fun. I'm 40 years old, so of course – the question – Am I too old?? Honestly – NO! As long as you're having fun with your fashion, age doesn't matter! I may be 40 years old, but I love overalls and I love how they look and I love how they feel. They really are super comfy, I mean… there's a reason why babies and kids wear them so much! But the BIG question — How to Wear Overalls – how do you pull overalls off as an adult woman?? I thought it would be fun to create 3 different styles and show you How to Style Overalls because they are fun and they are a great go-to weekend item to have in your closet!
How to Wear Overalls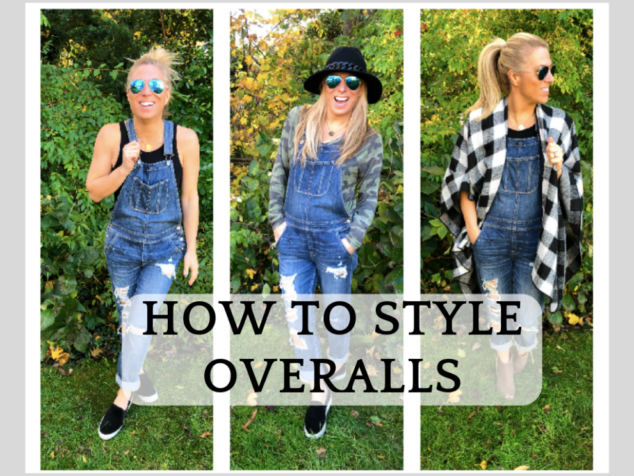 First way on How to Wear Overalls –
Grab a basic tank and wear away! I love overalls because they're laid-back. They're definitely NOT work wear, total weekend wear! I love this look with a tank because it's easy, breezy! You can wear any color tank, any style and pair with some sneakers! This is a great chill look! I just tossed my hair in a bun! So How to Wear Overalls – GIRLS… find a fab tank!!!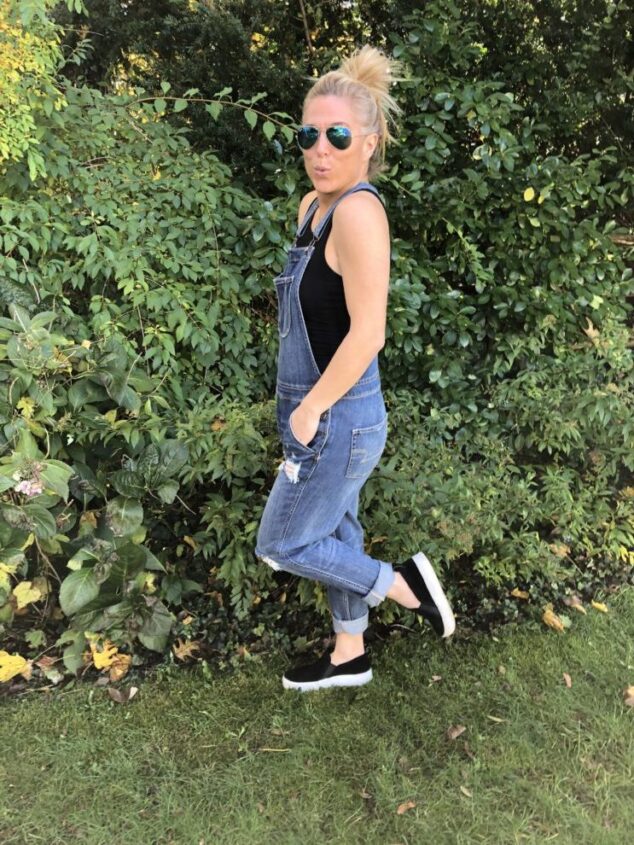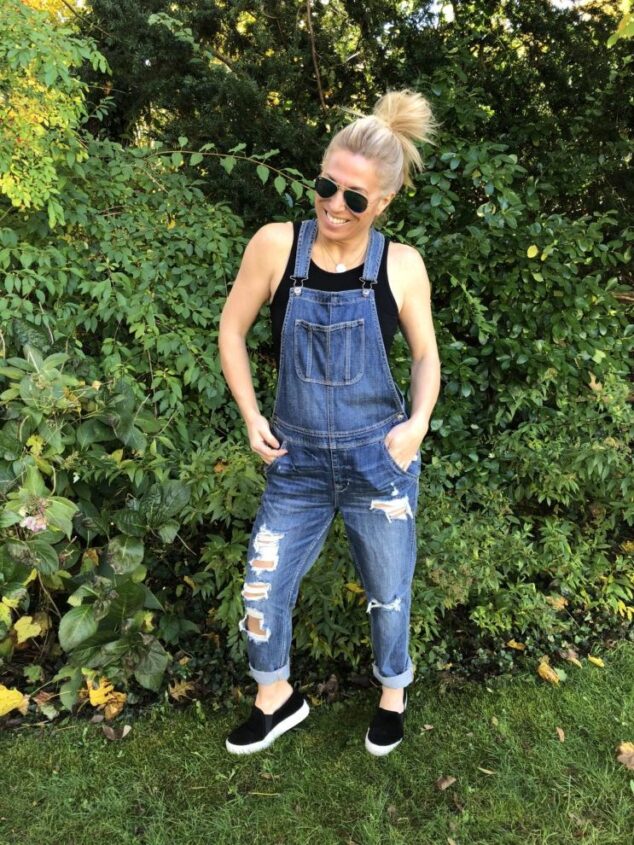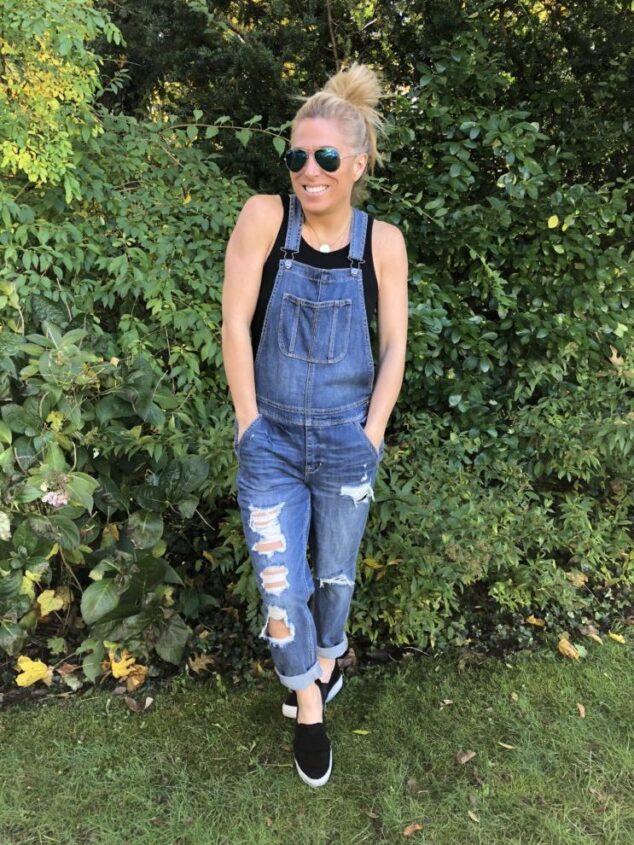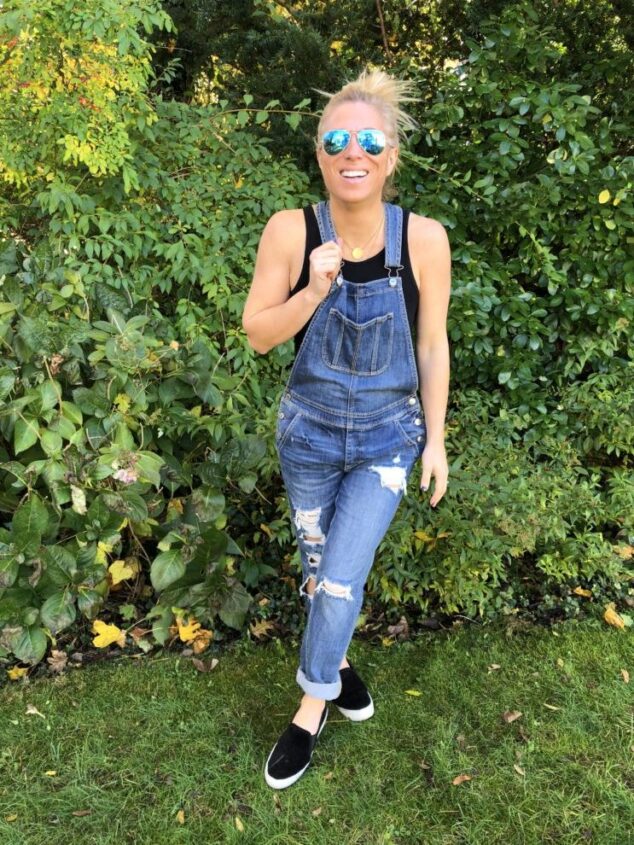 Another way How to Wear Overalls –
Camo for the win! I'm obsessed with camo – if you know me, it's true! I love a patterned shirt under overalls because it's a stylish and easy look! It's chic and trendy, which I love. It's a great way to work in trendy pieces for tops and blouses and sweaters! This is a fabulous weekend look and I tossed on my favorite winter hat, too!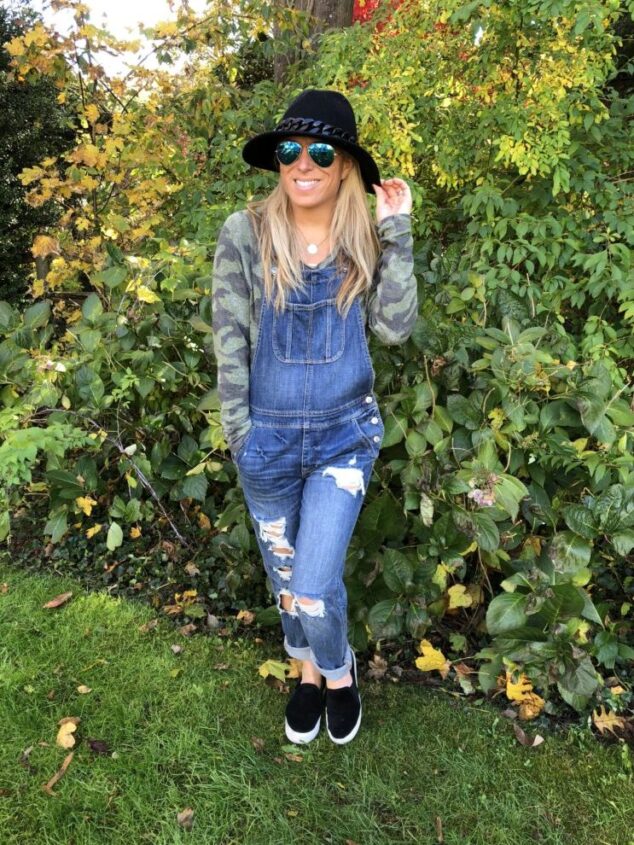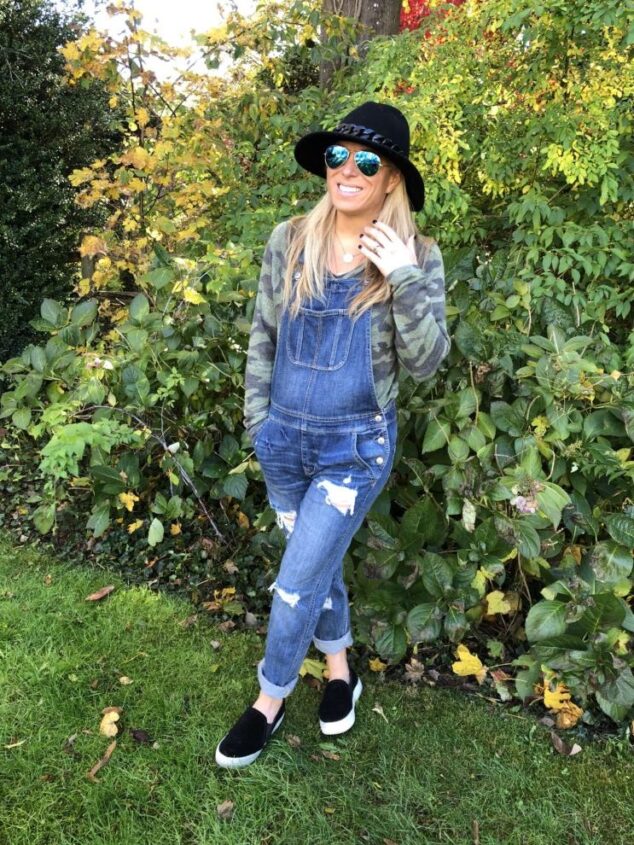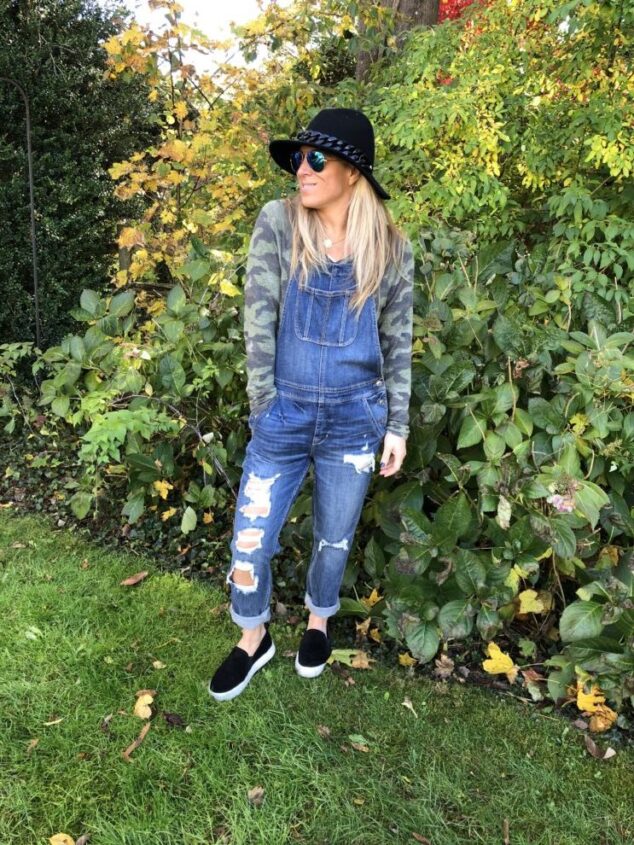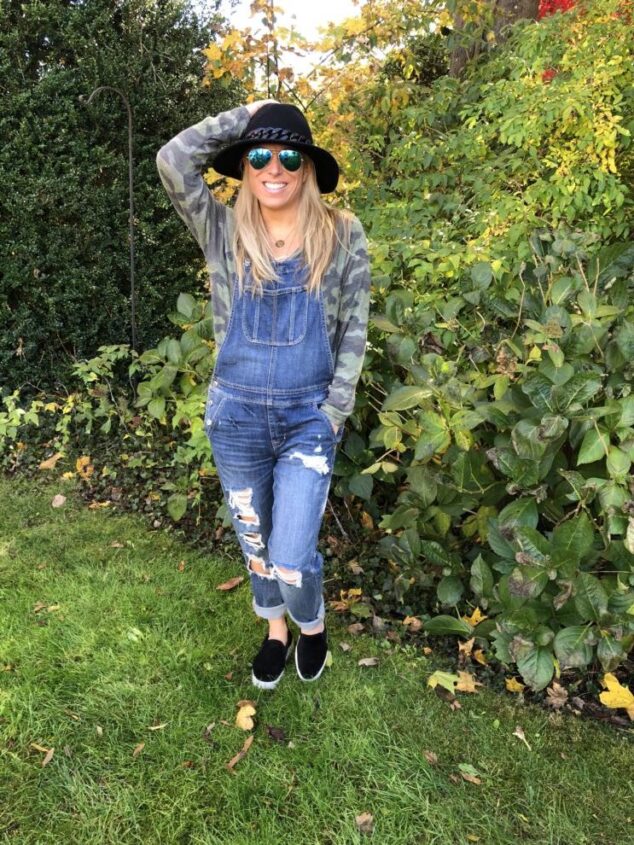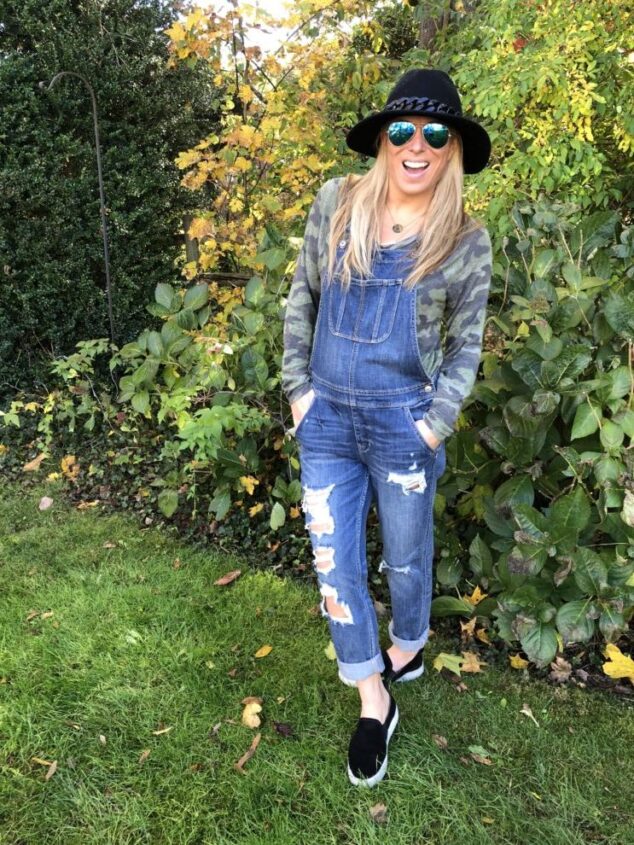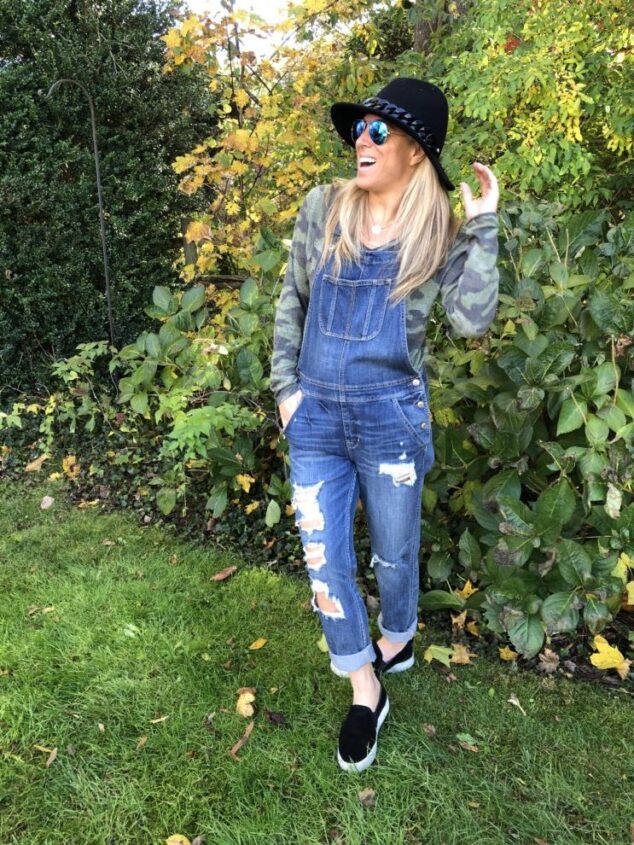 And my last style on How to Wear Overalls?
I love adding on layers!! This is my winter wrap and it's checkered and it's my go-to! You've probably seen me in this so many times!! I love this look because it's just chic and fabulous!! This isn't a work look, but it's a weekend – maybe out to lunch with my girlfriends – style!! It's just fabulous and it's a great way to rock overalls and feel fabulous! You don't look 5 years old!! And – hey now – booties!! Layer up my friends for How to Wear Overalls!!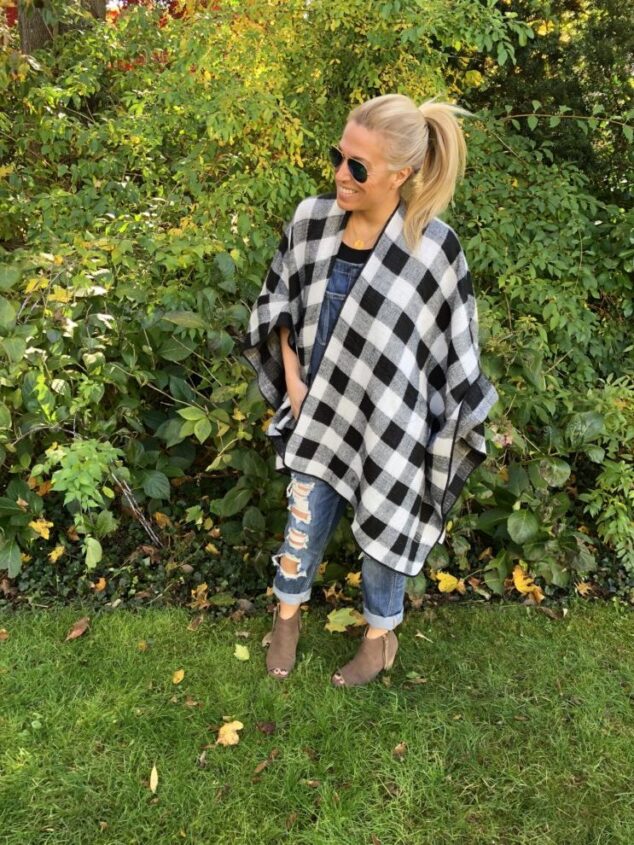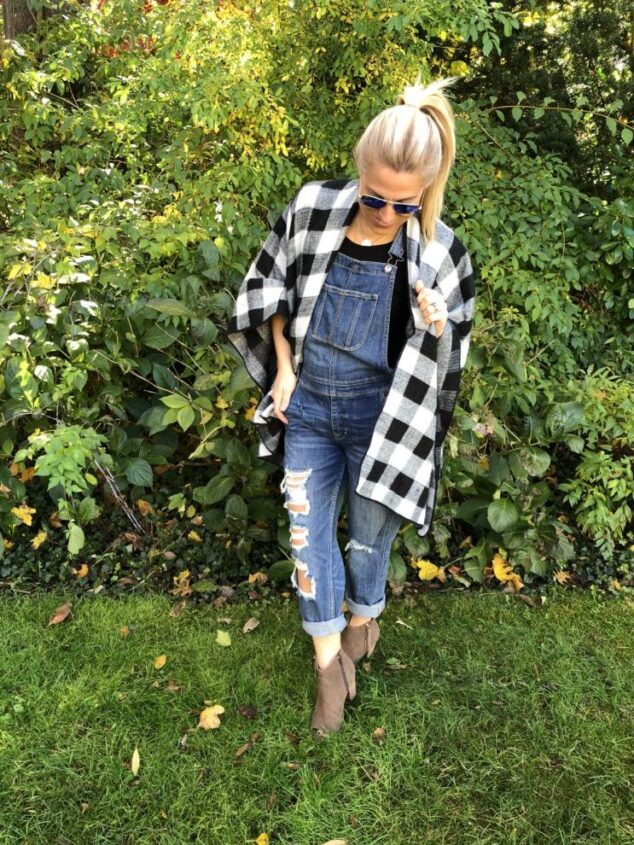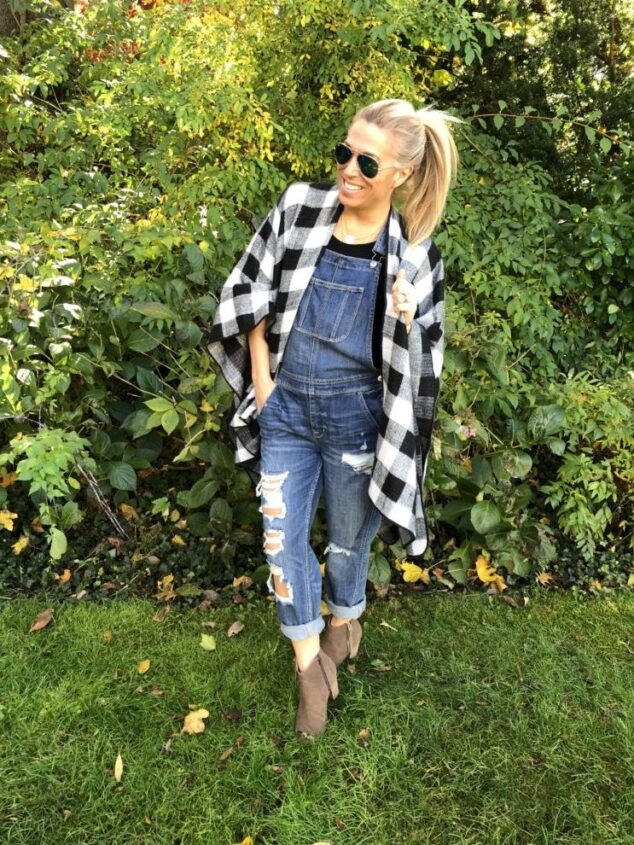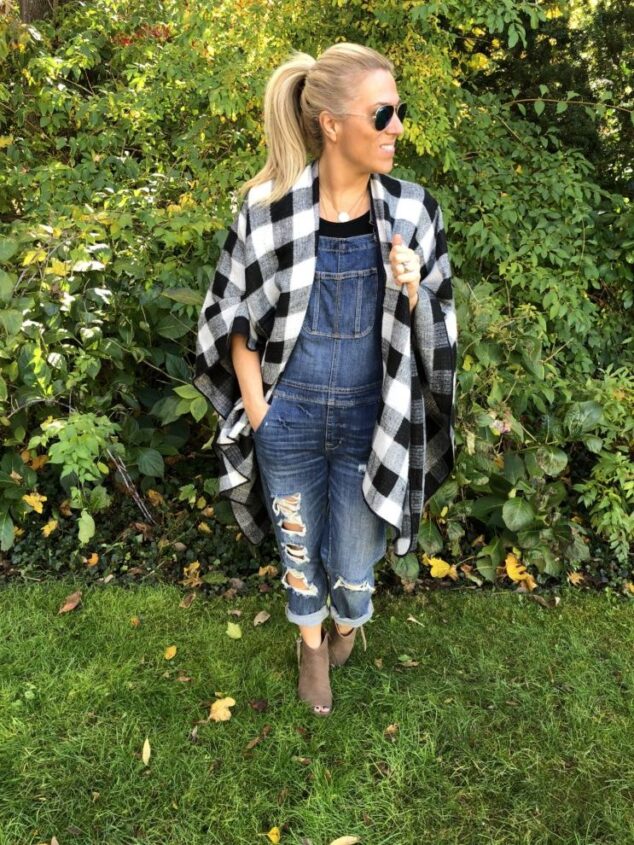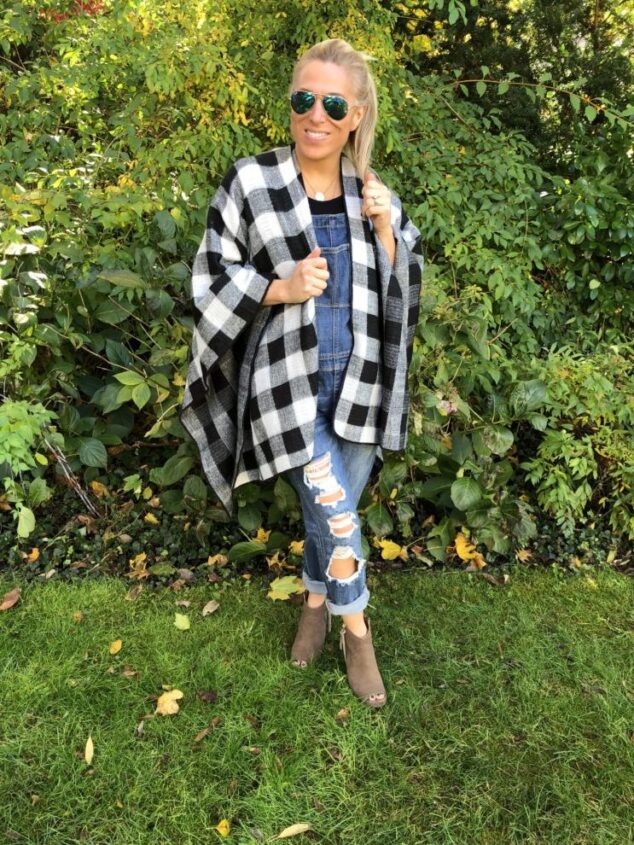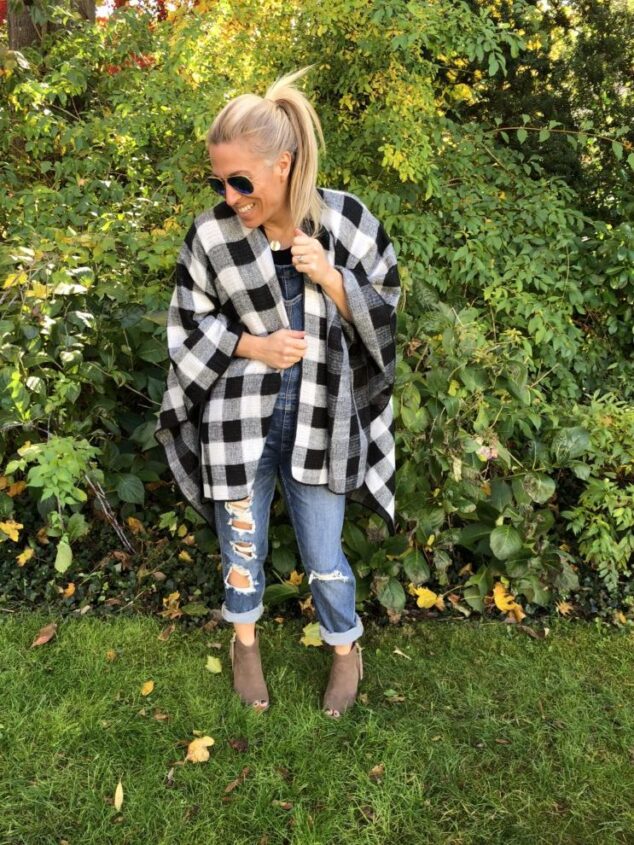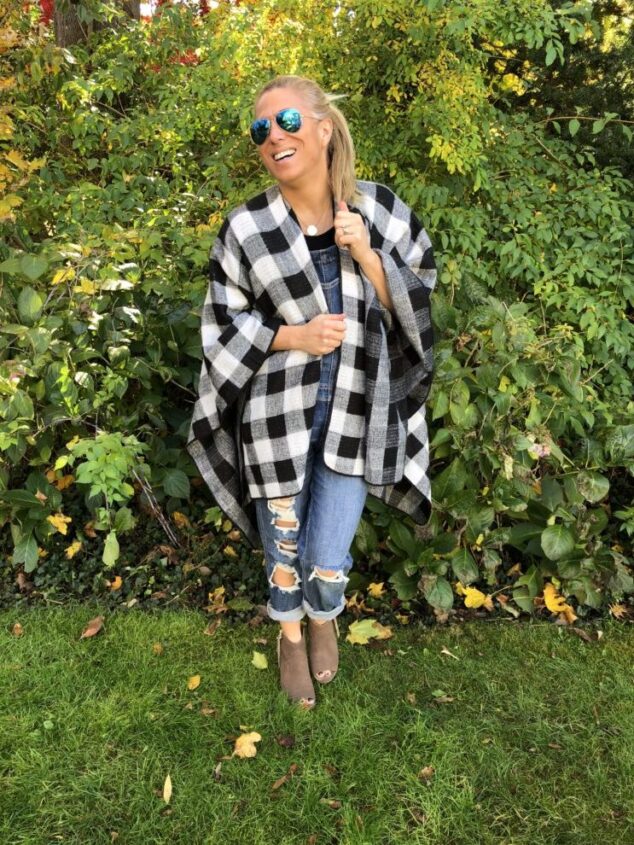 I hope these ideas help!! And if you're looking for some other ways to style items – How to Wear Overalls!! I love overalls – they're different and can't be dressed up – but they are so comfy and so cozy!!
How to Style Boyfriend Sweater Cardigan
My friend Lauren also loves to share What to Wear pieces and stories on her blog, too! Check her out!!