Pizza Snack Cups for the Family!
I'm always looking for easy to make recipes that my kids will love. All of my kids love pizza, so when I heard about Pizza Snack Cups – I thought 1) PERFECT for all of them 2) GREAT snack after school 3) EASY to make and stock up on! Pizza Snack Cups are also a great appetizer to toss into your entertaining routine, too! If you have people coming over (especially with kids), this is an easy go-to recipe that will absolutely delight all the little and big ones!
Pizza Snack Cups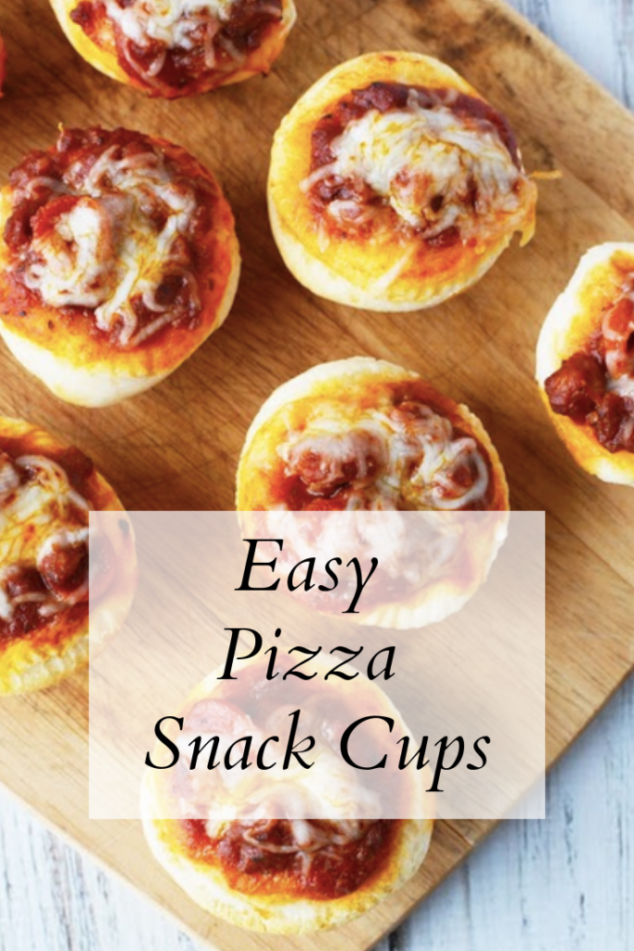 I have to tell you – I'm obsessed with these because you can really have some fun with these and add in so different combinations!! You're going to really enjoy these and see how much people love them right on back!  I'm thrilled to walk through each step with you and I would love for you to share with me what you think of this Pizza Snack Cups recipe!!
Ingredients for Pizza Snack Cups:
2 cans, 7.75 oz each, refrigerated biscuits (10 biscuits in each can)
1/2 lb ground sausage
3/4 cup pizza sauce
1/4 cup mini pepperoni, sliced
1/2 cup shredded mozzarella cheese
(Again – if you want to add in any other items, feel free! This is what we added!)
How to make Pizza Snack Cups:
I have tons of photos walking you through each step! Hopefully the photos will help you as you go along!!
Steps for Pizza Snack Cups:
1. Preheat oven to 375.
2. Flatten biscuits in the palm of your hand and place into a mini muffin tin. Press into the bottom and up the sides. Chill until ready to use.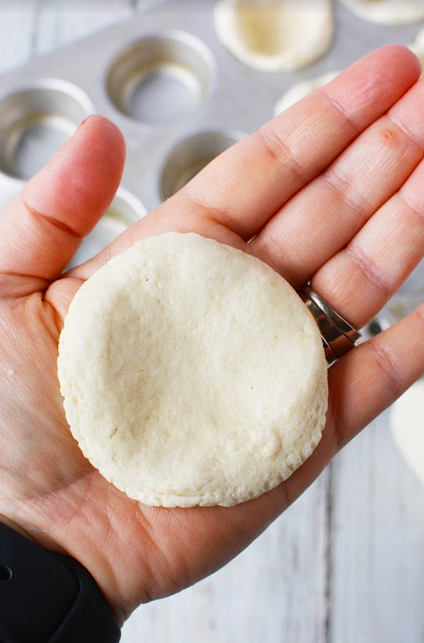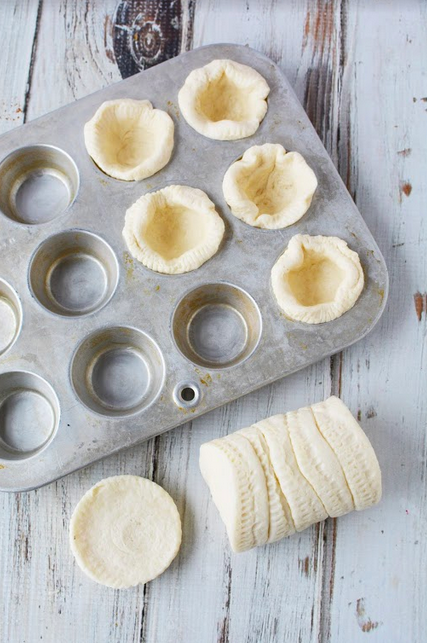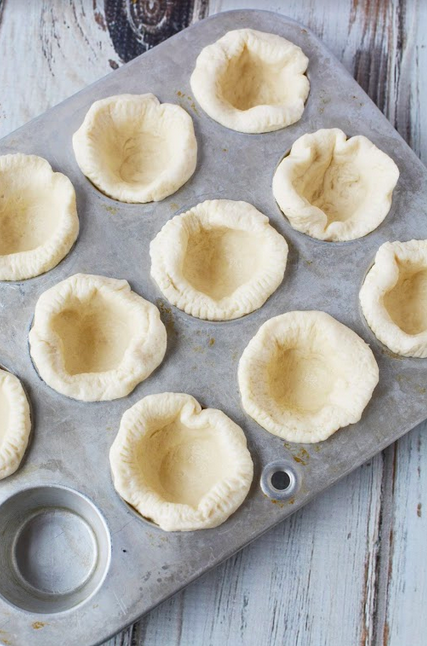 Brown sausage in a pan. Stir in pizza sauce and pepperoni and mix well.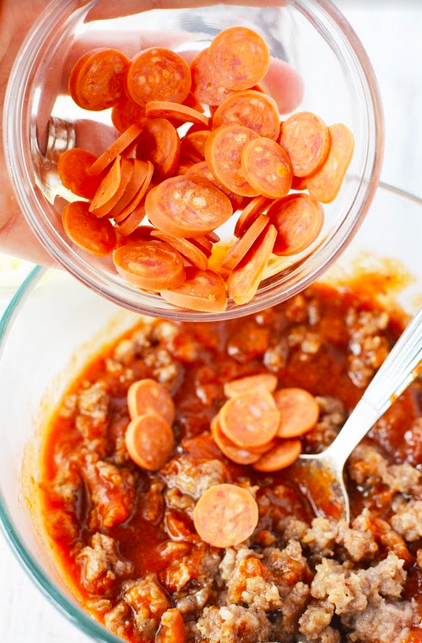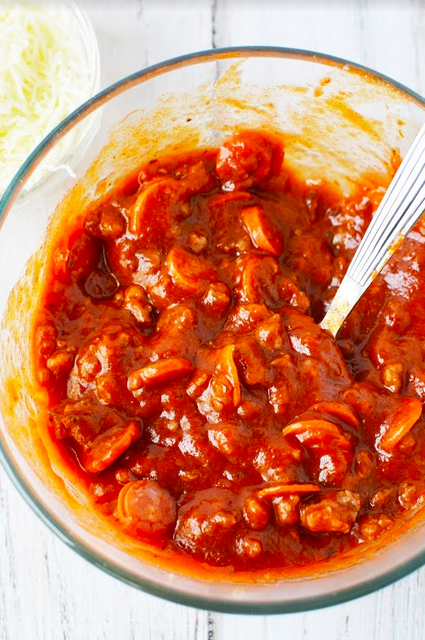 For the Pizza Snack Cups — use a 1 tablespoon portion scoop to scoop into each muffin cup.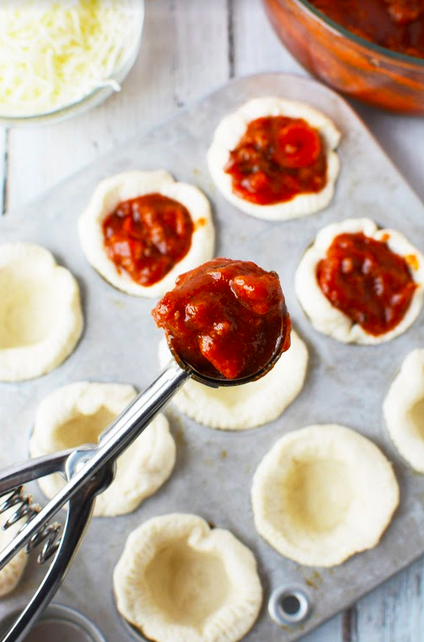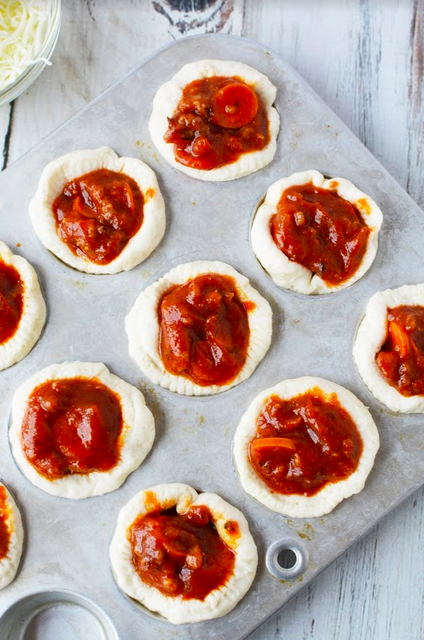 How long to do bake the Pizza Snack Cups?
Bake for 10 minutes. Remove from oven and sprinkle with cheese.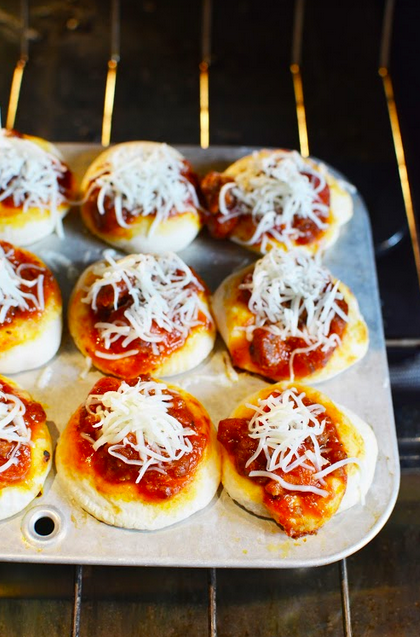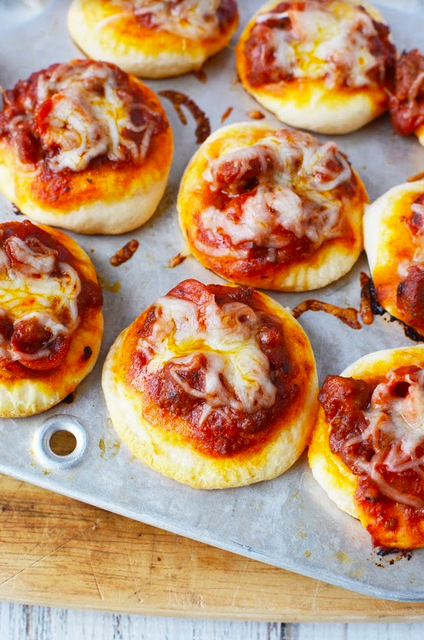 Bake for 5 minutes more. Let set for 2 minutes before moving from pan and serving.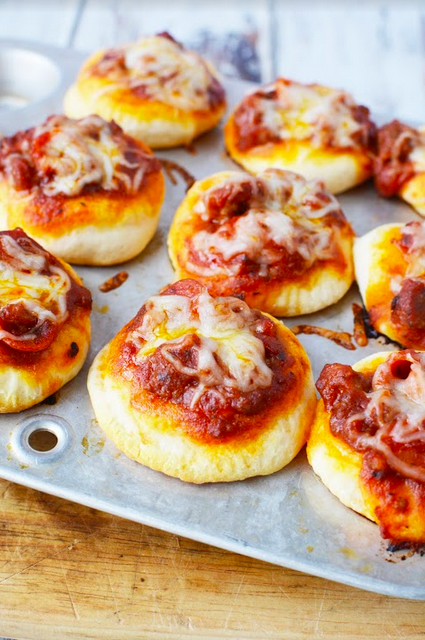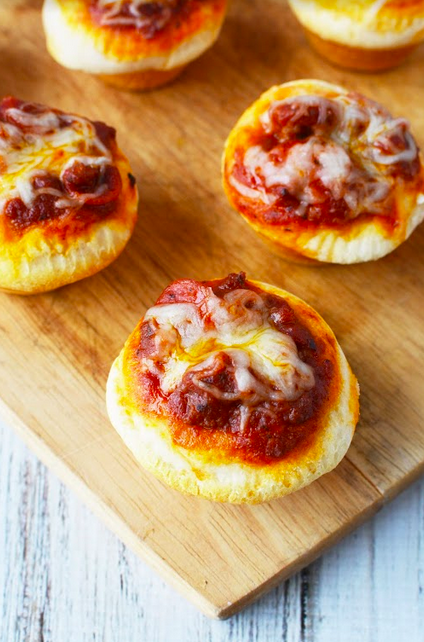 Makes 20 Pizza Snack Cups!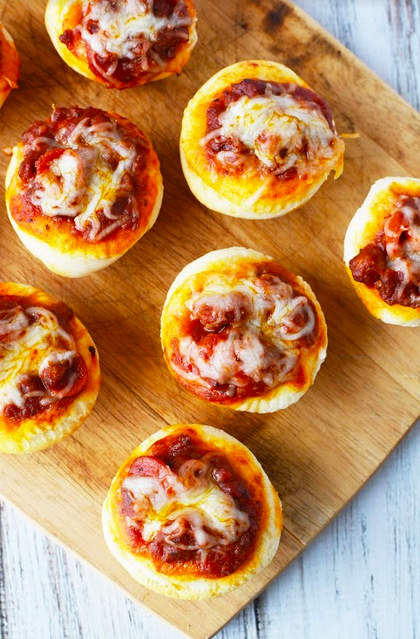 These look pretty amazing, right!? I just want to take a bite right now! These are so yummy and delicious! Growing up my mom used to make English Muffin Pizzas and these reminded of me those immediately! I loved those because I could eat them on the go from activity to activity!! These really brought me back, but these are a much more "fancier" version of it! I love the Pizza Snack Cups and I hope you do, too!
These are great for ANY occasion, but I also think the holidays and the Super Bowl would be perfect! Add these into your holiday food menu! And for some additional recipes for the Super Bowl, my friend Julie has over 100 of them here!! Love you Julie!! Always such GREAT recipes!!
Also – while you're here, I would love for you to check out my Easy Veggie Pizza!