Disney Princess Collection Figure Surprise – OK – there's 3 things I know for sure when it comes to toys for my 5 year old daughter Victoria. 1) She loves princess anything 2) She loves surprise and mystery openings 3) She loves collecting things. The second I heard about Disney Princess Collection Figure Surprise – I knew she would love them to pieces. Not just LOVE them to pieces, I mean LOVE (L-O-V-E) them to pieces. This is the perfect gift for her and it's something that I knew she would play with over and over and over again! So what is it about the Disney Princess Gem Collection Figure Surprise that makes is so amazing for little princesses?
You get to see what surprise awaits you inside each special gem shaped box! You don't know until you open it what princess is "hiding" inside! Each gem case creates a delightful background to show off your characters – plus, they connect to each other so all figures can be displayed together! You can proudly showcase your collection of Disney Princess characters when you collect them all (each is sold separately).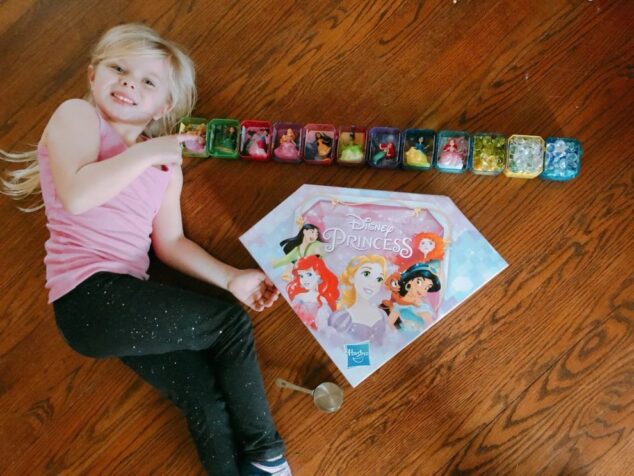 Your child will be enchanted by the Disney Princess Collection Figure Surprise!! They will be surprised and love seeing what they got!!
We captured Victoria opening up her surprise package from Hasbro!
Disney Princess Collection – Video Review
Disney Princess Collection Features:
• Get one of 12 different Disney Princess figures
• Gem-shaped cases turn into dioramas for display
• Collect and connect the cases to show off collection
• Imagine a tiny world full of big adventure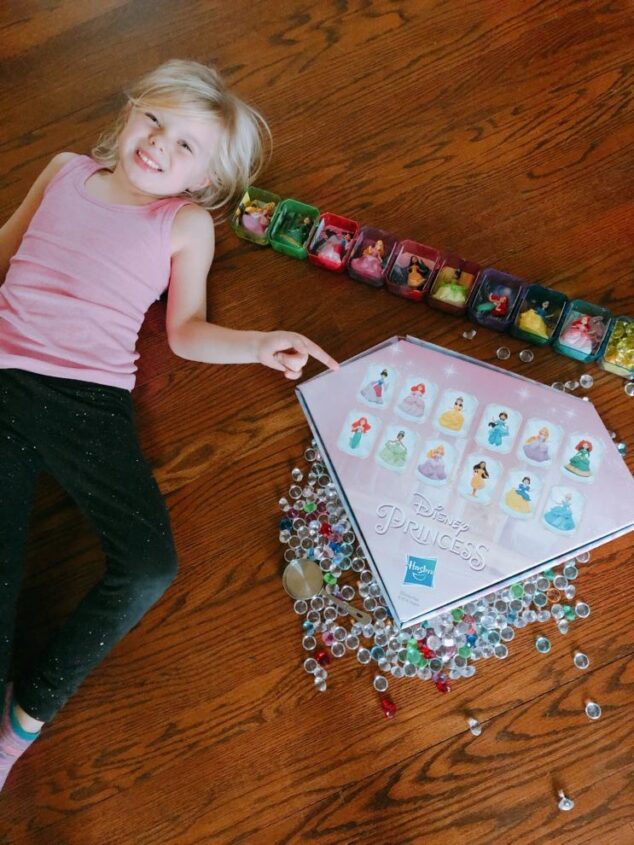 DISNEY PRINCESS fans can collect all 12 characters on shelves 12/1 and keep an eye for additional waves of them in 2019!! Take it from me and my Victoria – you will love these! The quality is great and Victoria has been playing with them non-stop already!! She's obsessed and I can't wait for her to keep collecting them!!
Here's the thing – if you're a Disney Princess – you want these. You really will fall in love with the Collection and really want it to be part of your Disney loves. My daughter lit up when she opened every single one (as you can see from the video). I love seeing how excited she gets and how she really wants to just make it so special for herself. It's an awesome and a cute thing to do – regardless of your age!
Check out our other Disney Princess loves!