Ladies Holiday Pick – are you ready Fossil Gen 4 Venture HR Smartwatch! I'm all about sharing this amazing watch! Here's my full Fossil Smartwatch Review!
Fossil Smartwatch Review
I've never owned a smartwatch. I've been very "old school" with my chunky gold men's watch that I've had for years! Actually – I bought myself my "old" chunky gold watch for my 32nd birthday with my own money. I had saved up $350 for it and was proud as punch to fulfill a goal of mine. I still have it and wear it now more of like an accessory. I don't use it for time, I use my phone. And truthfully – there aren't ANY bells and whistles about my watch. It's there strictly for arm candy.
Well – now my arm candy and my technology needs can go hand and hand. Say hello to my newest love for my wrist – Fossil Gen 4 Venture HR Smartwatch. It's (in a word) EVERYTHING. I never knew how bad I wanted a smartwatch until I had a smartwatch. Does that make sense? I love it and I really see why people fall in love with their smartwatches.
Fossil Smartwatch Review – HERE!
So what is so amazing about the Fossil Gen 4 Venture HR Smartwatch that makes me so happy and wondering how I went this long without it?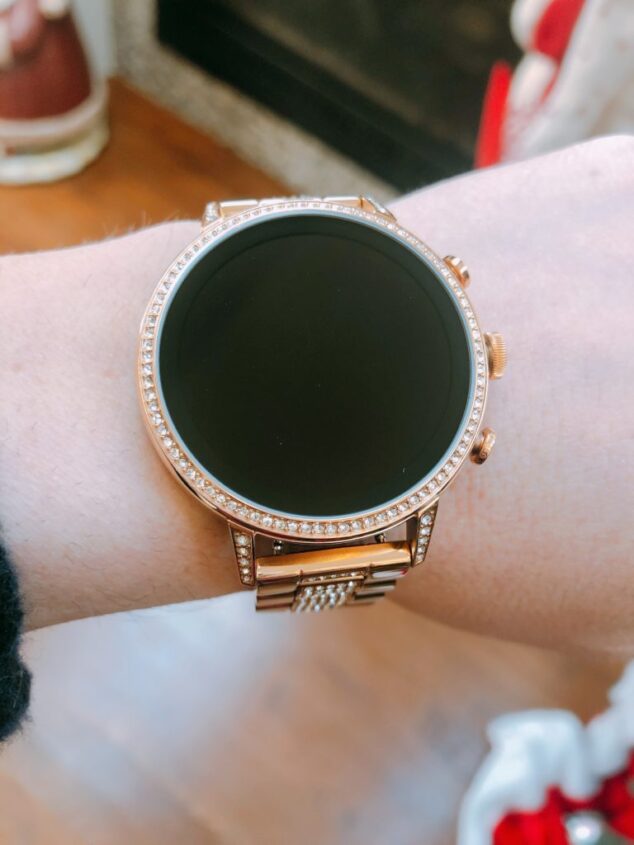 I've really been committed to fitness since the summer. I've been running and power walking when I can. I've been eating healthier and really setting some fitness goals for myself. I don't like to go by weight, but I go by feel in my clothing and see how far I've come with it comes to endurance when I'm working out. I want to be able to run a 10K without stopping. I recently just did a 5K on Thanksgiving without stopping and I felt so proud of myself! When I accomplish something, it makes me want to go further.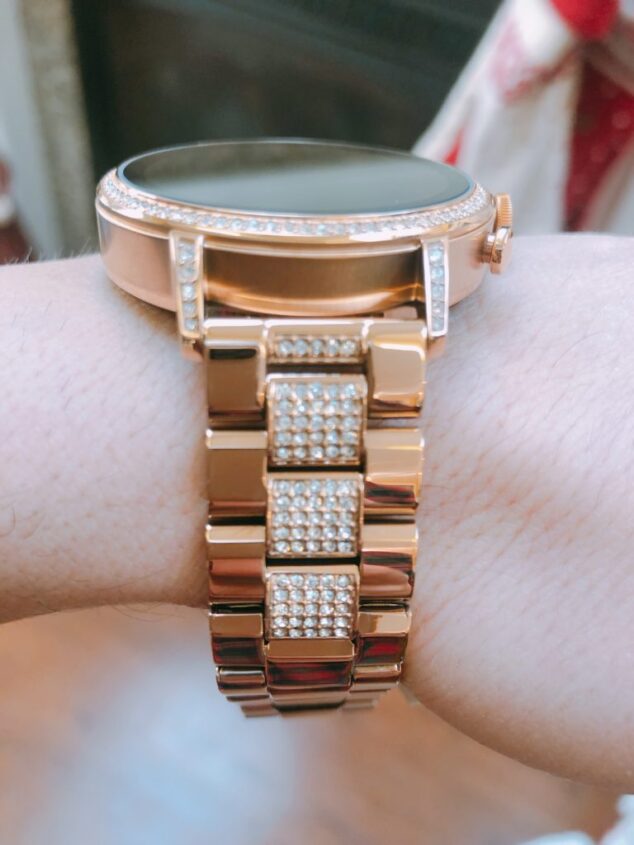 Fossil Smartwatch Review
With the Fossil Gen 4 Venture HR Smartwatch it's easier to be healthy with the Google Fit app's two new activity trackers—Heart Points and Move Minutes—which were designed in collaboration with the American Heart Association and the World Health Organization. These evidence-based metrics measure activity intensity, and smarter health coaching makes your fitness goals more achievable by motivating you to stay active throughout your day, everyday. This smartwatch is also  swim-proof and able to play stored music on your runs. I personally love that it's swim-proof – as you know we're a HUGE swimming family, so I have just started to dip my toes slowly back into the water. I'm not fast by any means, but I'm in and for me right now, that's all that counts!
You can easily make every minute matter with smart help and health coaching, from the convenience of your wrist.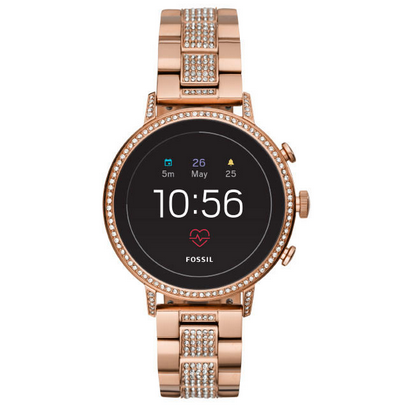 Fossil Smartwatch Review Features!
How??
– Proactive Help From the Google Assistant: Keeps you ahead of your day with proactive, personalized help from Google Assistant, even before you ask.
– Smarter Health Coaching from Google Fit: Motivates you towards a healthier life with coaching and activity tracking based on guidelines from the American Heart Association & World Health Organization.
– Maximizes Your Time: Get more done and maximize your time with more glanceable, easy to manage notifications, with smart replies to respond quickly on the go.
Do you know how amazing it is to have someone giving you personalized help? It's phenomenal!! Now to mention I have someone to help motivate me towards my preset goals.
It's also easy to just LIVE life with it. You have super quick access to Google Pay—so you can pay with a wave at almost anyplace that accepts credit cards. This I love because as a busy mom of 5, it's the easiest ever to get stuff done! I was joking with my friend that a mom must have created this because they knew the needs! LOL!
And… as always, I'm a fashion girl. It's FOSSIL!!! Fashion meets function with this designer brand. Customize your dial (watch face). The rose gold band blends with exercise wear at the gym or office clothing when you go to work. And it's ROSE GOLD!! I mean – my phone is rose gold. My office rose gold. It's just perfect for the fashion side of me!!!
And everyone's been asking – and yes – it's compatible with iPhone/iOS and Android.
Hope you like this Fossil Smartwatch Review! Go get one!
You gotta get this ladies!! Game changer!
Disclosure: Sponsored post with Best Buy.