Naan Pizza is quick to make, delicious as can be and fabulous to make year round. If you're a pizza lover, you will definitely enjoy Naan Pizza because it's a really nice twist to a normal pizza recipe. My husband is a big naan bread lover, so when he heard about this pizza recipe – he was hooked and couldn't wait to try it out. My friend Sheri McShane from When The Kids Go To Bed shared this recipe with me. She's my queen when it comes to finding easy and simple recipes for your family. Sheri has 3 sons, so I always feel that whatever works for her – will work for me, too! I hope you enjoy these yummy Naan Pizza Recipes – it goes to show that you really can take a base and just have some fun with it!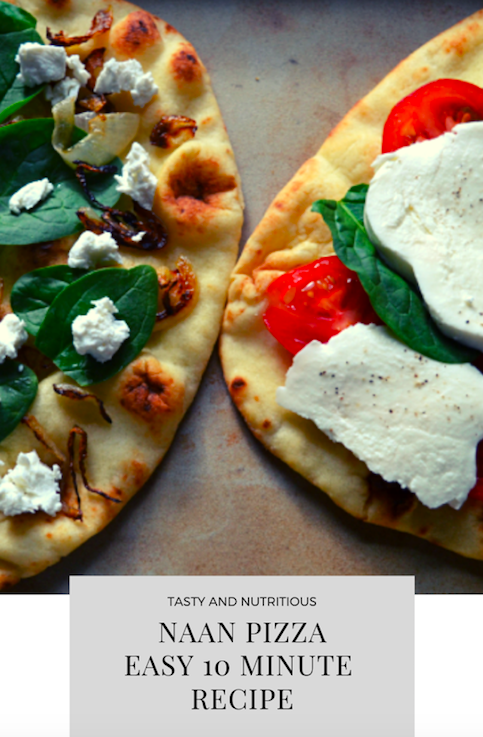 Naan Pizza – 10 Minutes to Make
In case you're not familiar with Naan Bread, Naan is a leavened bread made from maida, an Indian white flour that is very delicate and powdery, similar to pastry flour. It is eaten most often with curry, used instead of a spoon to sop up all of the sauce and to pick up vegetables (and meat) – The Daily Meal. It's very light and very easy on your stomach, which is something I've always loved about Naan Bread. I first had it when I was living in NYC, one of my colleagues at work made it and brought it in for everyone to try. She had sprinkled cinnamon and sugar on top of it, along with some butter and it was simple OUT OF THIS WORLD.
Ingredients for Naan Pizza:
Naan Bread
Toppings for your PIZZA! This completely comes down to what you want on it. Think about what you like on your normal pizza and go from there. If you're pretty basic with the topping, stay basic for the first Naan Pizza you make. If you're adventurous, then have some fun!
Step by Step for Naan Pizza:
Preheat oven to 400ºF
Prepare your toppings. Again – these can be just about anything you want. Just make sure you pick ones that you truly have a fancy towards!
Bake naan on oven rack for approximately 3 minutes to start getting them crispy.
Remove naan from oven rack and place on a baking sheet.
Apply your toppings.
Bake for approximately 5 minutes.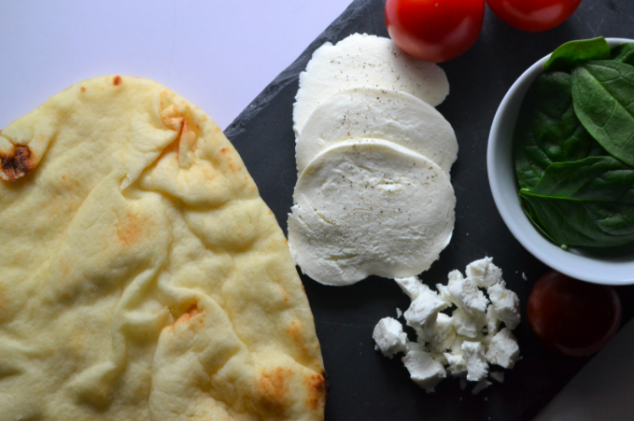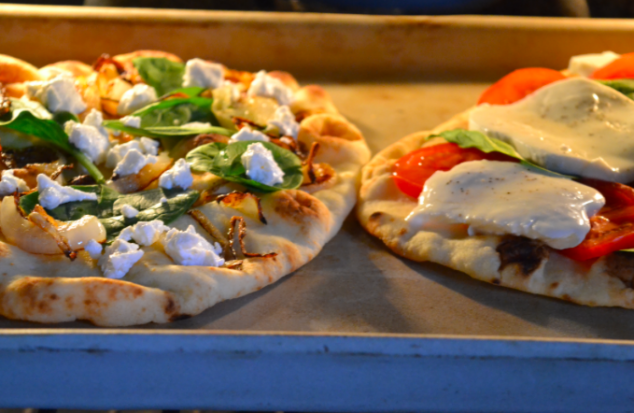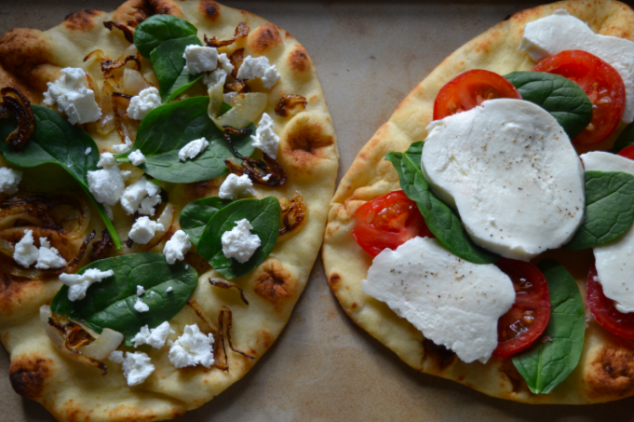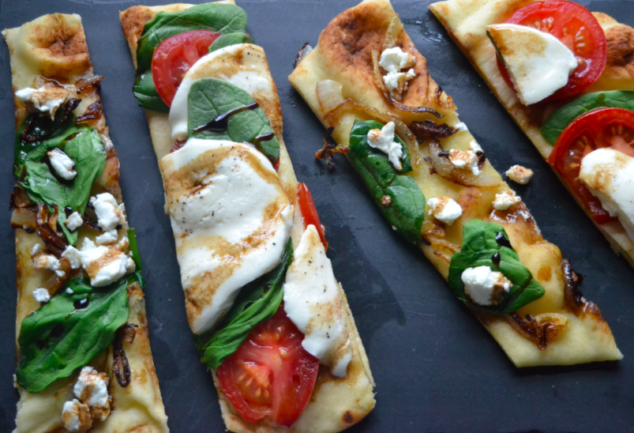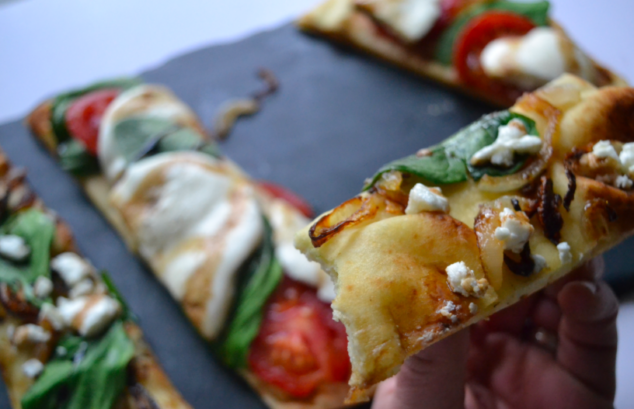 Naan Pizza Flavor Ideas:

Carmalized onions, goat cheese, and arugula

Pesto and mozzarella

Roasted peppers and feta

Tomatoes and fresh mozzarella with basil

Pepperoni and mushrooms
Again – you ca do just about anything you want when it comes to toppings! Just enjoy and love this recipe! You will be asking for seconds again and again and again!
Thank you Sheri for sharing this delightful and yummy recipe! You are amazing my friend! Simply amazing!
See what Sheri just shared last week! Gluten Free Strawberry Shortcake!
Hello All. My name is Sheri. I am a working mother of 3 pretty darn fabulous little boys. I'm trying very hard to handle the stresses of working, being a mother, being a wife, keeping house, and finding the time to just laugh and enjoy life. A few things you should know about me: I'm an iced-coffee addict, I love to organize, and I love my wine. I am also a master at fort-building and being the belly-eating monster. Fitness and healthy eating habits are important to me so you may hear a little about that too. Here you will read about my daily musings and of course my venting, wine glass in hand. Hope you find something you can relate to. Cheers. If you're a crafty kind of person, come visit me over at The Crafty Collaborative. Here you will find a group of us ladies reviewing and test driving all the fabulous recipes and DIYs we find on Pinterest. We'll let you know if they're worth diving into.