Sennheiser MOMENTUM True Wireless Earbuds Headphones have become my new best friend in 2019. This year is a year dedicated to health and wellness. I'm all about trying to keep myself accountable when it comes to working out, eating healthy and making lifestyle choices that keep me excited and positive. I've put myself on the backburner for too many years and I'm not doing that anymore. For the last 3 weeks I have truly committed to a healthy lifestyle and it feels great. It really just feels great! I'm going to be sharing my journey here, but also sharing tips on what's been helping me out. Since I brought running into my 2019 lineup, I wanted to share one of my fave headphones that I've been sweating it out to – Sennheiser – MOMENTUM True Wireless Earbud Headphones. They are amazing and definitely worth trying out.
Sennheiser – MOMENTUM True Wireless Earbuds Headphones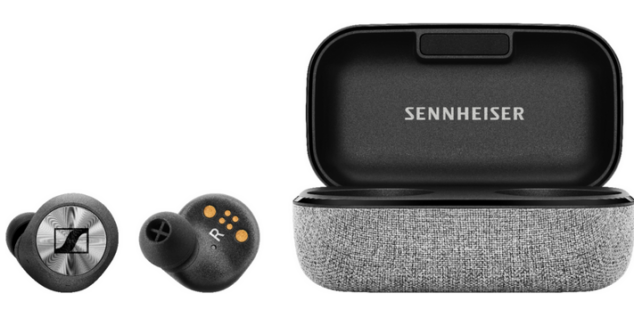 I'm always asked what kinds of things are truly worth investing into when it comes to fitness. Usually I'm pretty set on gadgets (so to speak) for my workouts, but this time around – I've just gotta share because these are pretty awesome! When it comes to finding items to workout with, especially anything that's earbud related – there are 5 things I'm looking for:
Comfort (do they fit well?)
Reliability (will they last the workout?)
Style (do they look cool?)
Function (do they stay in?)
Design (can I sweat in them?)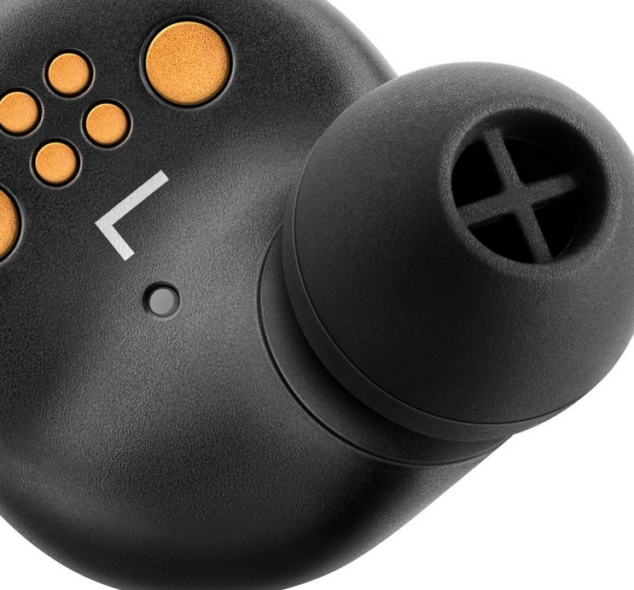 I was pleasantly surprised to find that all my boxes were checked positively when it came to these MOMENTUM True Wireless Earbuds Headphones. I'm running on my treadmill in my basement and outside right now, so in order to keep myself motivated and inspired – I've got to be listening to some key music! I've got to be rocking out! Truly Sennheiser's flagship MOMENTUM range of headphones continues to break new ground through an outstanding fusion of advanced technology, uncompromised sound performance and the highest quality materials. They have brought the peerless MOMENTUM ethos to a breakthrough new product – the MOMENTUM True Wireless. The premium Bluetooth earbuds set new standards for audio quality, comfort and craftsmanship.
Experience the future of audio with these Sennheiser MOMENTUM True Wireless Bluetooth earbuds. Featuring 7mm dynamic drivers and an ergonomic design, these earbuds provide an immersive and consistently comfortable listening experience. These Sennheiser MOMENTUM True Wireless Bluetooth earbuds include a stylish charging case that extends battery life for up to 12 hours.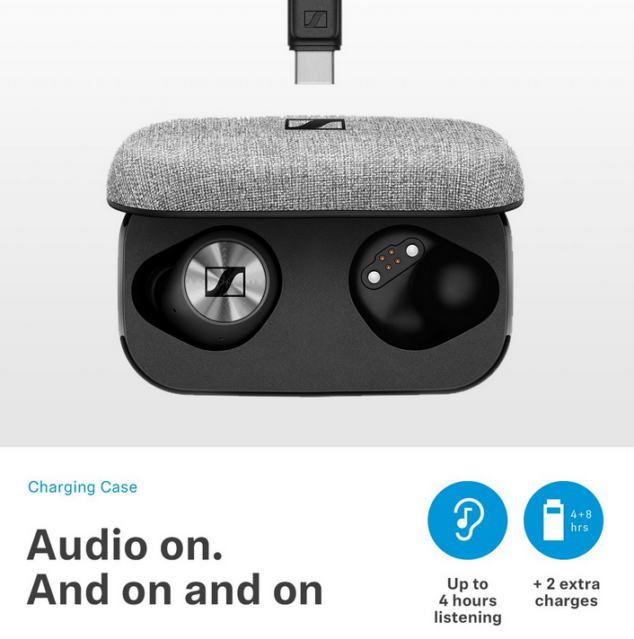 Let me give you a solid breakdown of the features of the MOMENTUM True Wireless Earbuds Headphones, too:
Advanced Qualcomm apt-X Low Latency compatibility
You can experience media with perfectly lip-synced audio.
Two-Mic noise cancellation Beam technology
For High-quality voice pick-up even in noisy conditions.
Fingertip control of calls, music, and voice assistant
Activate Google Assistant or Siri with a convenient single tap on the right earbud.
True Wireless
Offer a truly tangle-free experience that allows you to move freely while you work out, commute and more.
Bluetooth 5.0 interface
Hassle-free connection and low latency for perfect audio and video sync.
Rechargeable battery
Offers up to 4 hours of listening per charge with 2 additional charges from the compact charging case.
Sweat-and splash-resistant with an IPX4 rating
Provides protection from sweat, so you can easily wear headphones while working out.
In-ear design
Fits securely and directs music into your ears for full, uninterrupted audio.
Built-in microphone
Enables simple hands-free chatting via a compatible device.
Transparent Hearing
Keeps you aware of your surroundings, allowing you to easily listen and chat without having to remove your earbuds.
5Hz – 21kHz headset frequency response
Along with a 100Hz – 10kHz microphone frequency response ensures faithful sound reproduction.
107dB sensitivity
Provides powerful audio.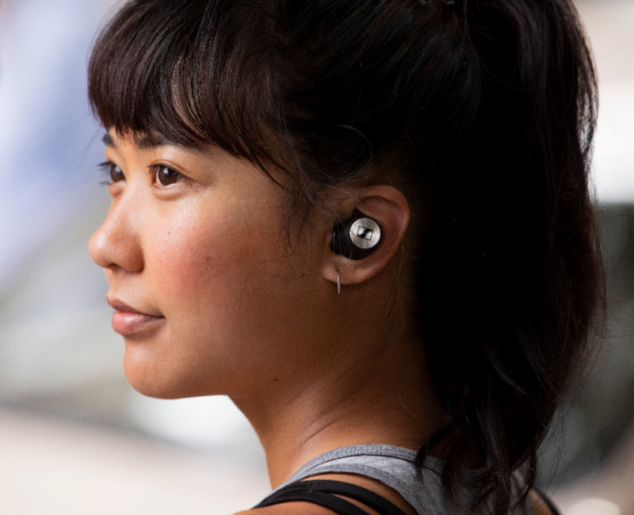 I mean – as you can see – these cover way more than I need! I'm truly just blown away by the features! I feel like Jane Jetson (I hope I'm not dating myself here!). These Sennheiser MOMENTUM True Wireless Earbuds Headphones are simply must haves!
See more fitness posts from me:
9 Fitness Fashion Workout Outfits under $110!
I'm DETERMINED THIS YEAR!
Disclosure: Best Buy partner. All opinions are 100% my own.