Valentine Popcorn – sounds good, right? I'm all about treating my love (and myself!) to something super sweet on Valentine's Day. It's funny how Valentine's Day has changed throughout the years. For our first few Valentine's Day experiences together it was all about going away or buying gifts for each other. Now? Well – it's all about doing something special (at home) and just treating each other to something we both know that we love… and VALENTINE POPCORN is one of those things! My friend Sheri from When The Kids Go to Bed has the most creative ideas when it comes to recipes – and as soon as she sent this one my way – I knew it was going to be a big hit in the McClelland household! Enjoy Sheri's recipes and her fabulous photos – you're going to want to dig right on into it!
Valentine Popcorn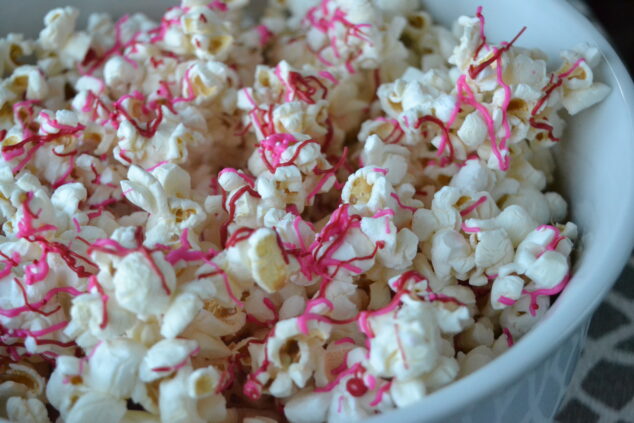 Whether you're watching a movie with your love or listening to some music or watching the kids run around the living room (or do homework), this recipe for Valentine Popcorn is great for anyone. You don't have to be a baker to make this recipe work for you! Always my favorite recipes that Sheri shares with me because I'm not the world's best baker or cook – anyone in my family could tell you that one! I love easy recipes that the entire family will love, but also that I can make in a flash!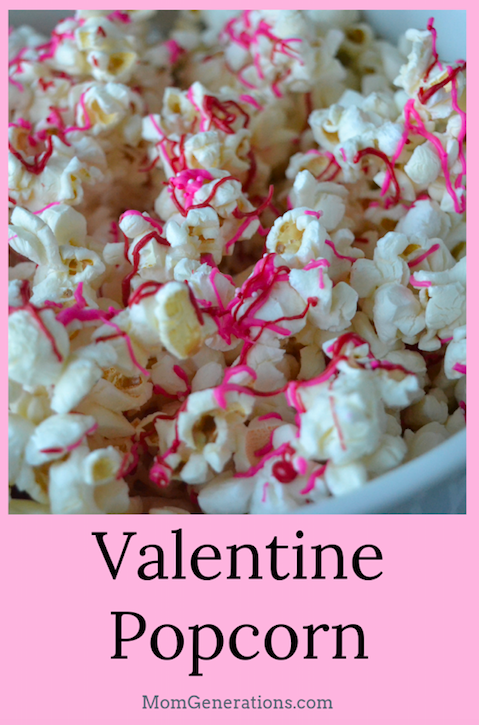 Ingredients for Valentine Popcorn
As you can tell – another thing I love about this recipe is that you only need (3) ingredients. It has me already! How great is this about it?
1. Popcorn (any brand will do)
2. Melting chocolate (pink/red – you can easily pick this up at a local craft shop like Michael's)
3. Sprinkles or Valentine candies (you can find these in any grocery store out there)
How to Make Valentine Popcorn
Pop popcorn and lay it out on parchment paper or a baking sheet. My advice is to great a cookie sheet to make it easier and more contained. Just lay it all out nice and flat, you want to see every piece if you can!!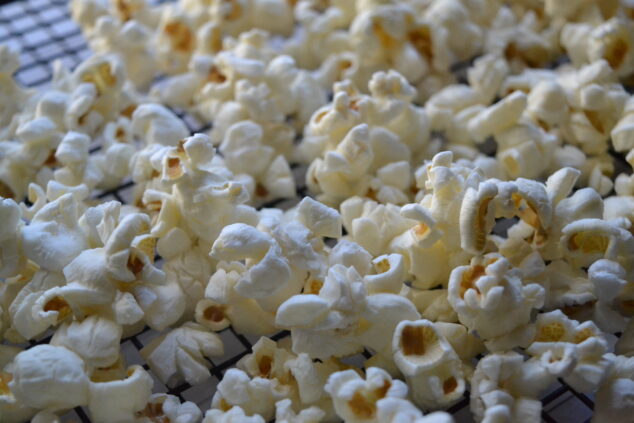 Melt melting chocolates and place in a piping pouch.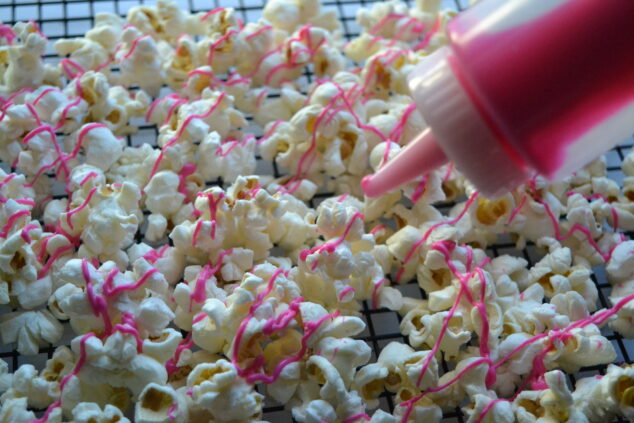 Drizzle popcorn with chocolate and sprinkle with candies or sprinkles.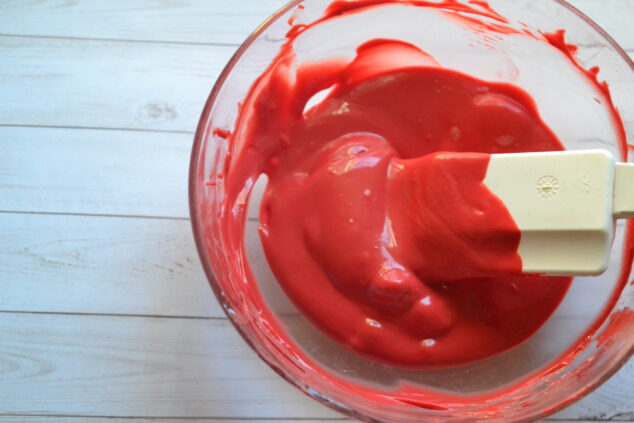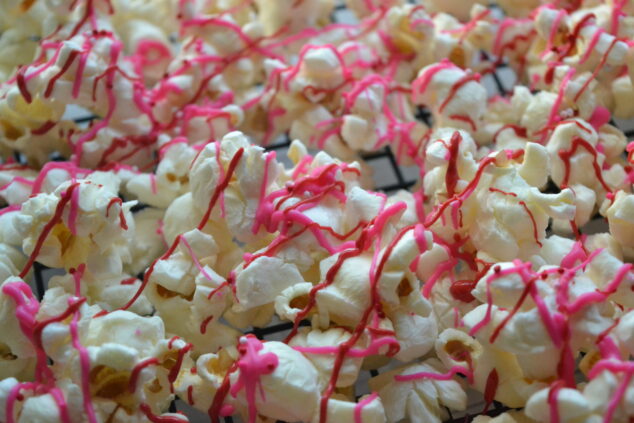 And that's it! How easy is that!? All you have to do now is just enjoy it! I love easy recipes like this because I know my kids will devour the Valentine Popcorn and it's easy for me to make another batch. I don't have to even think about it, I just have to do it! I love having easy recipes like that on reserve in my house.
Enjoy this one year round, too! You can change up the coloring on the melted chocolate! You can make it for any holiday or birthday or occasion! I'm sharing how you can make this for St. Patrick's Day, too! It's just a real easy and festive recipe to make and have for gatherings. Kids love it, so it's also a great playdate recipe to make, too!