Things To Do in Boston with Kids – Do you know what you would do if you were in Boston for 48 hours with your kiddos? I'm all about family travel this year. I made it a top priority! I know it gets expensive traveling far and away places, so I decided to look around where we are and explore these places. Boston is about an hour from us and it's just a really cool City. Growing up in Rhode Island, I always thought Boston was the biggest City in the world!
Things to Do in Boston with Kids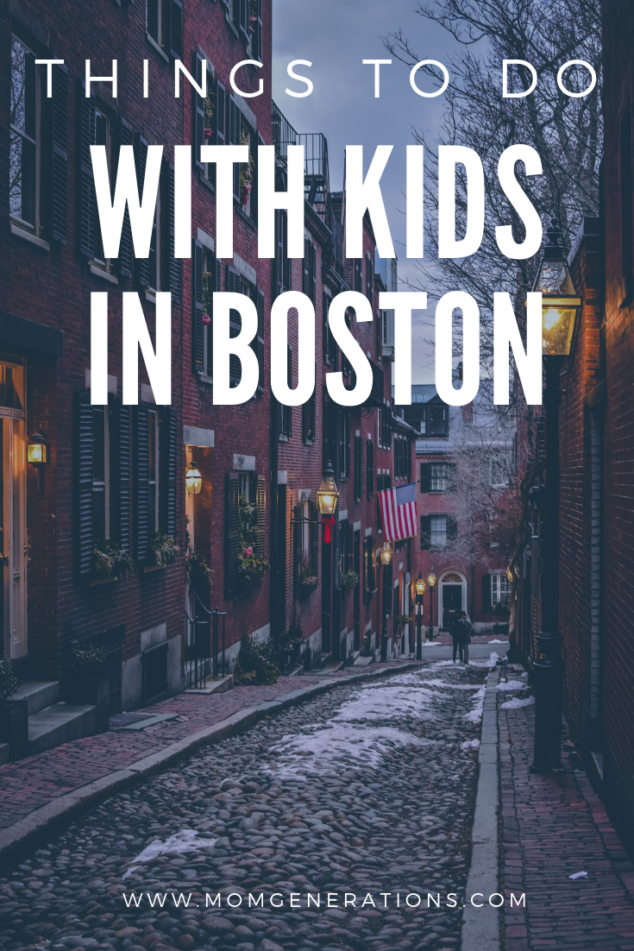 I would see the skyscrapers and just be in total awe of it all. Everything was just huge and majestic and (in all honesty) amazing. I always thought I would move there someday! Fast forward to present day – here I am a mom of 5 – and I still love the city of Boston! We were there for a swim meet this past weekend, but decided to stay on overnight and really enjoy the sights and the happenings while we were there. Things to Do in Boston with Kids – there are tons and tons of places to go and experiences to experience. For us – we were literally there for a fast weekend, so we decided to hone in on a few things in particular.
Here's a little history about Boston – Boston is Massachusetts' capital and largest city. Founded in 1630, it's one of the oldest cities in the U.S. The key role it played in the American Revolution is highlighted on the Freedom Trail, a 2.5-mile walking route of historic sites that tells the story of the nation's founding. One stop, former meeting house Faneuil Hall, is a popular marketplace.
When it comes to Boston – it's a walking City. It's one of those cities where you can't be taking cabs and ubers everywhere and that's part of the charm. My advice when you first head there? Decide what area you want to cover during the day and break it down. We decided to hone in on the Boston University area while we were there because that's where our swim meet was for the kids. We also decided to stay in Copley Plaza at the Westin because it's right in the middle of the action!
Things to Do in Boston with Kids – Boston University Area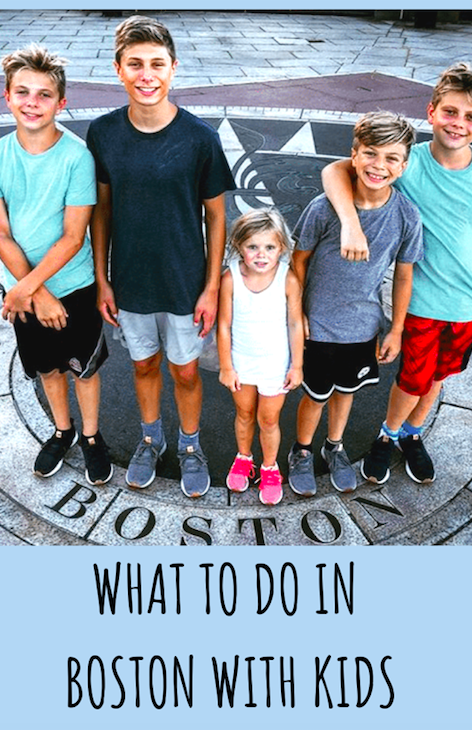 The main campus is situated along the Charles River in Boston's Fenway-Kenmore and Allston neighborhoods, while the Boston University Medical Campus is in Boston's South End neighborhood. The South End is a really cool area, all together and really gives you the feel of Boston to its core. We walked with the kids all around the South End area because the vibe is just really amazing there. What's the South End like? The South End is a culturally rich neighborhood with restored Victorian row houses surrounding charming English-style squares. Its popular dining and drinking scene spans family-friendly bistros, trendy eateries, gay bars and low-key pubs. The old warehouses of the SoWa Art & Design District house galleries, studios and home-decor shops. Artisans, farmers and food trucks gather at Sunday markets May through October. My kids loved seeing the sights and the art on the walls and just checking out all the little shops and restaurants. They were dying to take the "T" – but we just didn't have the time with the swim meet going on.
Things to Do in Boston with Kids – Copley Plaza
This is one of my favorite spots to go with the kids because there's so much around for everyone. Centrally located in Boston's historic Back Bay, Copley Plaza sits steps away from the Boston Public Library, historic Beacon Hill, and the Freedom Trail. It's just a few blocks from the Hynes Convention Center, Copley Place Mall and the boutiques of Newbury Street. We loved walking through the Coley Place Mall because it's just GIGANTIC! My kids kept asking to stop at different places to check out and wanted to eat at California Pizza Kitchen (which we did!).
It was cold when we were in Boston this time around – like REAL COLD. Not a little cold. The kind of cold where you can't be outside without a hat, coat, gloves and scarf! My kids had wet hair, too from the swim meet – so I was even more aware of that piece of it for them! If you're looking for quick places to eat that are good and well priced, I've got to recommend Raising Cane's – Fast-food chain specializing in fried chicken fingers, crinkle-cut fries & Texas toast. I'm telling you – it's incredible!! My kids ALL ate there, which is a huge feat within itself!! We also had a great time checking out the Boston University facility. If you haven't been – it's a really cool place to see!
Things to Do in Boston with Kids – Where to STAY?
We stayed at the Westin Copley Plaza, which was amazing! We got a suite because we have so many people in our family. The hotel is fantastic! Located in Boston's trendy Back Bay area and connected to the Copley Place Mall, this hotel offers luxury amenities and first-class accommodations. It is walking distance from Newbury Street which is filled with restaurants, shops and more. The Westin Copley Place, Boston is only moments from a variety of popular points of interest such as Fenway Park, Boston Common and the Theater District. Shopping at Prudential Center, the scenic Charles River and an exciting nightlife are seconds away. Special amenities for pets, on-site spa services and the hotel's gourmet restaurants are among some of the facilities offered at this Copley Place hotel. Back Bay is a great choice for travelers interested in shopping, architecture and restaurants.
Our number one rule for our kids? You hold what you bring. Henry got it down pat, Victoria is still learning!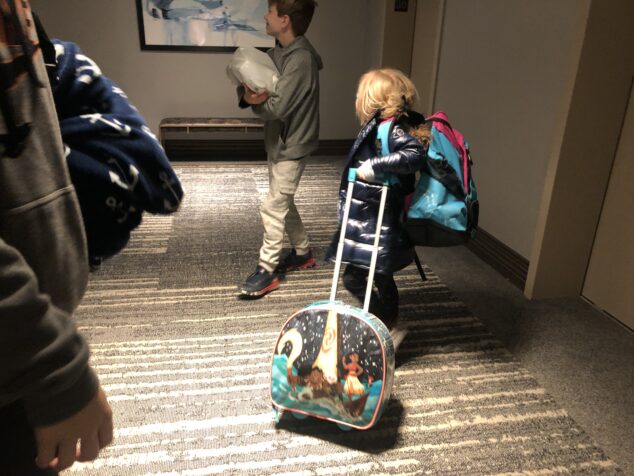 We had a blast upon blast! It was so much fun to be with the kids away! It's the best thing in the world to be able to bond with your kids. You're together. You're away from home. It's all YOU and your family. Boston is just such a really fun place to be with your kids. There's so much to do year round!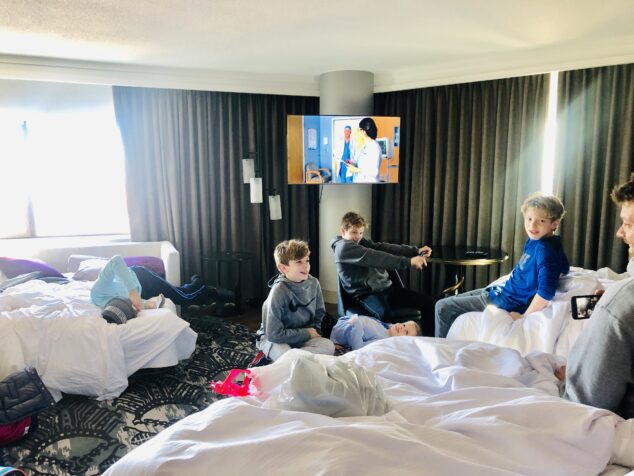 As much as it's not always easy traveling with 5 kids whether it's for 1 night or for 10 nights, I wouldn't trade the together time for the entire world. These are the memories I want them to remember forever! (And yes… even mom (me) having her breakdown moments telling them to QUIET DOWN about 100 times last night! ☺️)
Make sure you check out Boston for a family visit!