Every 2 months I know it's time to get the boys ready for a haircut. Their hair grows like mine – QUICK! I mean – super quick! I always think I can let them go a few months, but the reality is – I can't. They love it to be a little on the long side, but when it's too long – I feel it looks sloppy. I've been taking them to a long men's salon called Tiffany's Men in Rhode Island and Deanna is creating the Best Haircut for Boys there! She knows exactly what to do and how to style it. Finding the best haircut for boys isn't easy – especially when you have 4 of them with all different kinds of hair textures.
Best Haircut for Boys
I always love to capture video when we're getting their haircuts because it really shows the before and after and just what goes into getting their haircut. They are always so funny when they head in… "Mom – tell Deanna I don't want too much off!" And then they always ask her to chop away! You need to make sure you have someone you trust when trying to find the Best Haircut for Boys. Boys hair is WAY different than a girl's hair… you need to make sure you find someone who is cutting it perfect!
Tips for Best Haircut for Boys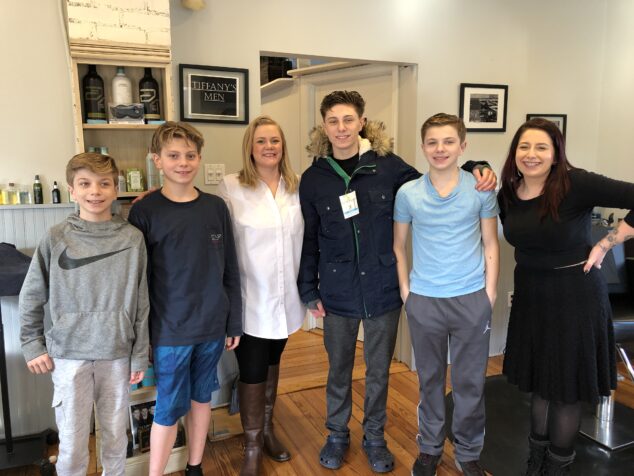 OK… so here are my mom to mom best kept tips for looking to get haircuts for your boys. I'm telling you – I've made a million mistakes before and you don't want to do that – especially with kids.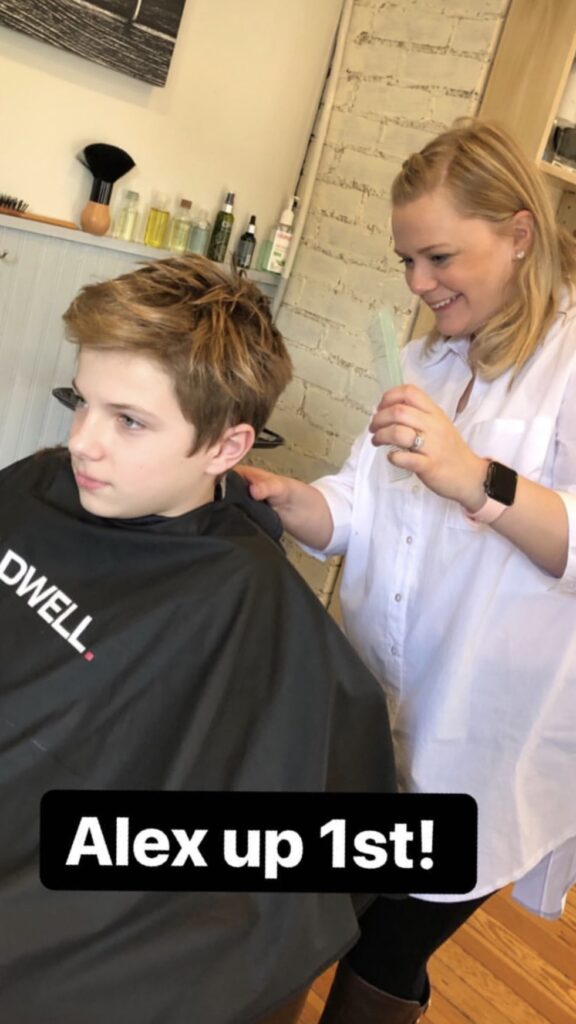 1. Don't do it yourself unless you really know what you're doing! My husband "thinks" he knows what he's doing, but in reality – he doesn't. He can do a quick touch-up, but styling hair for the kids he can't do. We've tried to do this to save money in the past and it just ends up costing us more to go fix it!
2. Find someone you trust. We LOVE Deanna and Brittany at Tiffany's MEN in Rhode Island. They know exactly what they're doing and they can style and create perfectly. You don't want your boys' hair to be messed up – especially if it's a short style. You want it to be cute and handsome for them.
3. Make sure your kids know what they want. My sons are in middle school, gone are the days where I can be like – "this is what I want." They know what they want. When it's tough for the to describe it – have them find a photo in a magazine for them to show someone. That's the best way to make sure they're getting exactly what they want from the stylist.
4. Make sure they're paying attention when they're getting their haircut. My sons usually just sit there, but I always tell them to make sure they're letting Deanna and Brittany know that they like what they're getting done.
5. Find a men's salon for the boys. Cutting BOY hair and GIRL hair is very different. You don't want someone who is great just with girl hair cutting your son's hair. This is something I've been really keyed in on. Boys are is an art because there's so many different ways to cut it. You want to make sure whoever is knows what they're doing – so going to a men's salon is a big deal and can be great help to you.
6. Cowlicks! OMG! All 4 of my sons have cowlicks! These are tough to cut. I have actually tried in the past to cut them myself and failed MISERABLY. Make sure you let the stylist know that your son has a cowlick so they can clip it and cut it appropriately. You don't want that messed up. You're looking for the Best haircut for boys not a MESS up!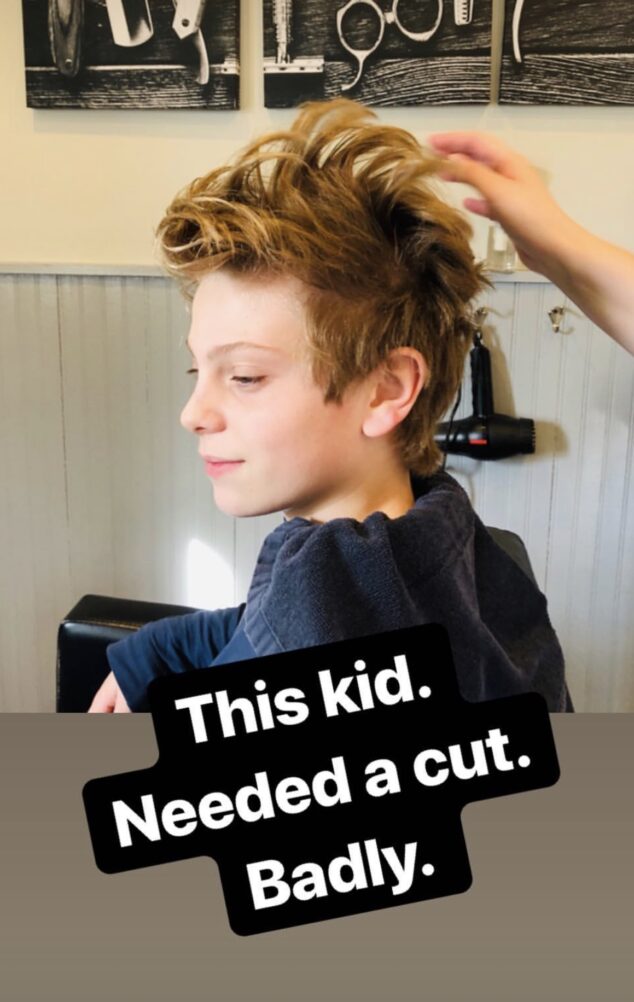 OK! So these are my tips for the Best Haircut for Boys – I hope these help!!
(And now you know why I called…. his name is BEN! Look up!)
BIG TAKEAWAY… just find someone who knows what they're doing!!