I just spent the last 3 days at Beaches Social Media on the Sand at Turks and Caicos and it was like being in heaven. I'm not kidding, it was like actually being in heaven. If you're not familiar with Beaches Social Media on the Sand, it's an exclusive, invitation-only influencer event designed to sharpen social media skills and senses through inspiring sessions and curated networking opportunities led by industry experts. If you're an influencer, it's a dream come true kind of conference.
Beaches Social Media on the Sand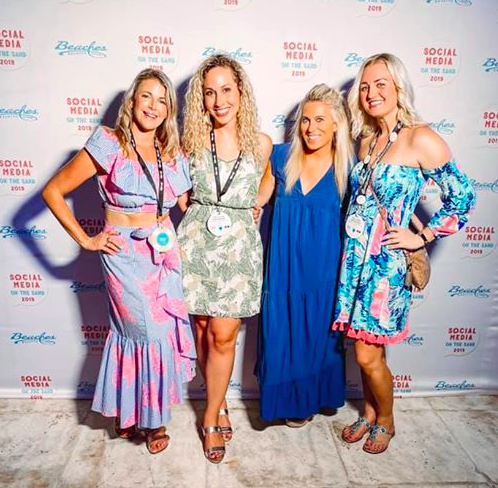 I'm all about women coming together in our space to learn, teach, grow and build. It's these fundamentals that give all of us the guts to keep going after what we want to do. It's not easy doing what we all do as influencers. We're constantly creating content that will hopefully of us use to someone out there. Being able to chat with other women who do what we do and get what we each do is so refreshing.  Bringing women together to feel not alone and that they're part of something bigger is so important. I love that Beaches Social Media on the Sand does just that. They bring women together to build what they've set out to build on the social media front.
The team putting together Beaches Social Media on the Sand asked me to speak this year on the topic of monetizing your blogging business. I was honored to be asked to speak because this is a topic that is near and dear to my business heart. "How do you make money as an influencer?" is a question I probably get asked (at least) once a day. The short answer? A BUNCH of ways. There isn't a one size fits all for any influencer.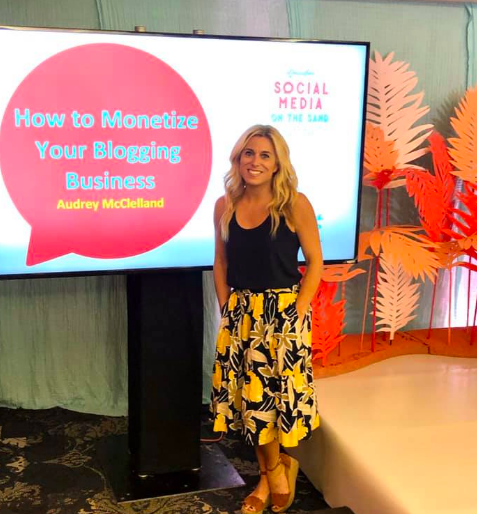 I've worked online as a blogger, influencer, content creator for over a decade. I LOVE what I do and I have evolved and adapted throughout the years to keep up with the evolution of social media. The one truth I've discovered throughout my time as an influencer is that there are multiple ways to make money online, you just need to find them and go after them. When Beaches Social Media on the Sand asked me to speak on this, I thought it made the most sense to talk about the ways I've monetized throughout the years and share the out of the box ideas on ways to go after it. Not everyone makes money on ads and sponsored content and I wanted to make sure I showcased different ways beyond just that.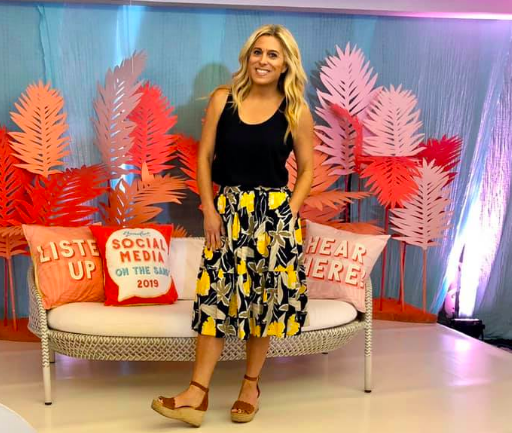 As many influencers know making money is not an overnight thing, you need to work hard and be passionate and stay on course, but it's possible to do. It's not impossible. And if you believe in yourself to try and make it work, you can do it. I hope that my discussion at Beaches Social Media on the Sand helped just 1 woman in that room (hopefully more) leave with something tangible to go forward with and kill it! I'm all about finding the takeaways and that's what I intended and set out to do while speaking at Beaches.
This was my very 1st Beaches Social Media on the Sand Conference. I was invited to the 1st one that they hosted, but I got the stomach flu the night before and couldn't make the flight. It broke my heart. I was beyond devastated to miss it and really felt so upset. When this year rolled around and I knew I would be going to speak, I arrived with my eyes and ears wide open, ready to learn and soak up anything I possibly could. I saw the line of speakers and was super excited to hear everything speak.
I'm always inspired by stories of women. For me it's all about the journey of incredible women. I love hearing about the ups and the downs because it's always a way to feel like we're all in the together. It's not easy for anyone and it's in that truth that connects any businesswoman. I loved listening to Rebecca Minkoff share her female empowerment wisdom. Her realness and readiness to answer any and all questions was beyond refreshing and I instantly just admired her passion and hard work to keep going.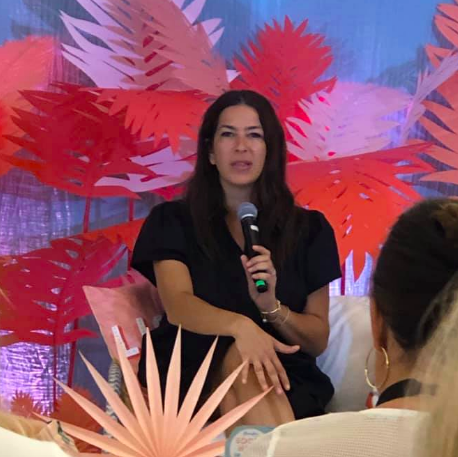 Listening to Jaime Kern Lima (she brought me to tears) was extraordinary. I didn't know her backstory and it was incredible to listen to directly from her. She shared how after so many NOs from people regarding her IT Cosmetics, she didn't give up and she kept going, even when everyone told her not to do it. She shared the importance about listening to your gut and having faith in the process. Your gut is such a powerful makrer for right and wrong, it really opened up my eyes to the power of it and to always listen to it.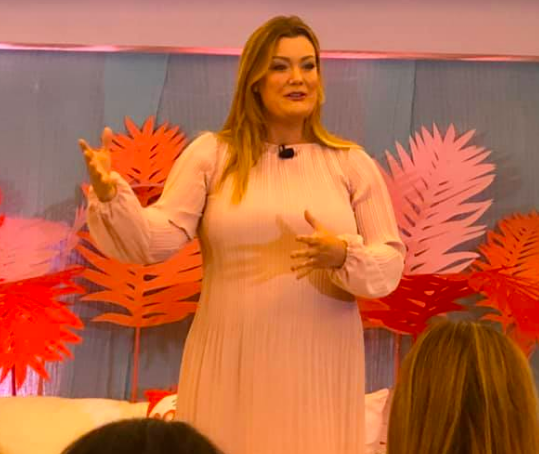 Listening to Adam Stewart share about his family's resorts and how much they care about their customers was incredible, they go above and beyond. I was truly impressed by the passion and the love that the Stewart family has for every single guest that walks onto their vacation destinations. They think of everyone, at every stage of life. It's phenomenal to think about what they've created and what they continue to create. It's just wonderful to have a face from the brand and to know how much love to beyond that brand for every resort.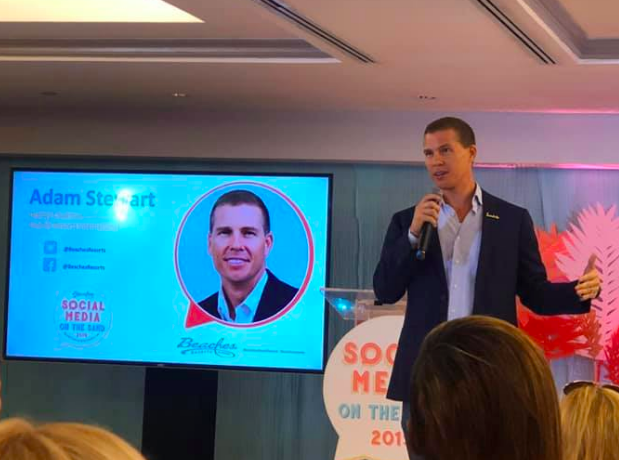 I just fell in love with Beaches and (honestly) I didn't want to leave. I felt so relaxed and so inspired by each person that spoke. I really felt a change in me, I jotted down pages of notes and knew that each note would be utilized someway, somehow. As Debbie-Ann White said, "Remarkable things happen when women get together," and I felt this and saw this this week. Thank you so much for having me.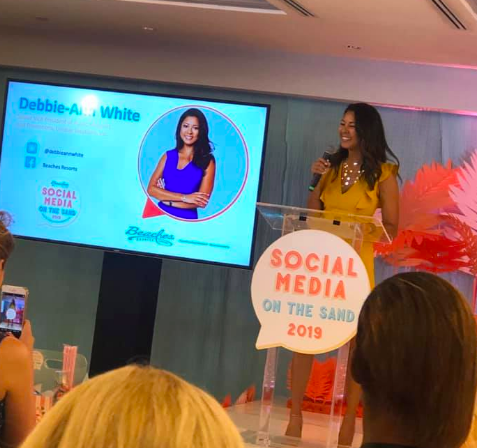 And a HUGE shout out to my friend Steph Wilmarth for coming with me. She left her family for 3 days and joined me for the conference. It was great to have a friend with me who made me laugh and just helped me have an even greater time.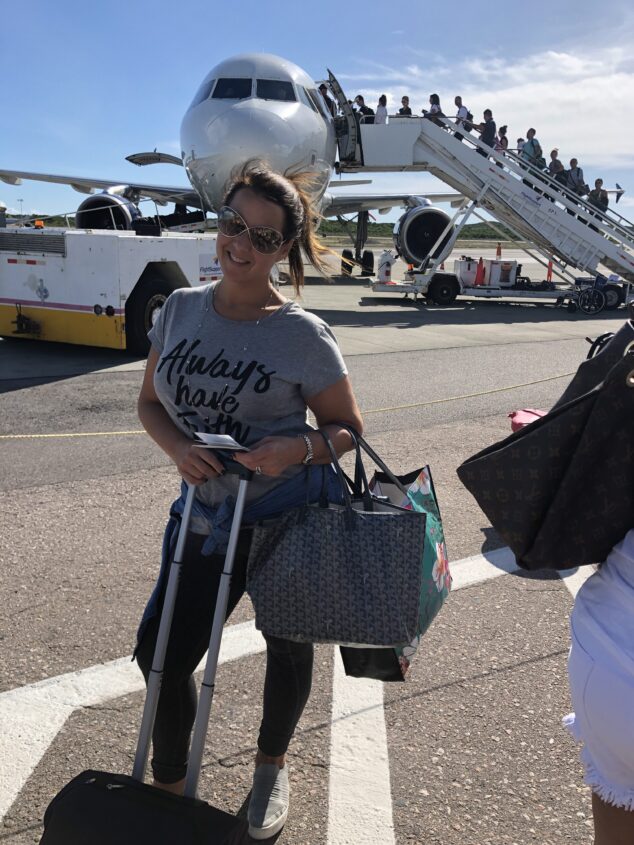 The best was seeing my real life friend meet some of my blogging friends.
A HUGE THANK YOU AGAIN to Beaches Social Media on the Sand for the wonderful opportunity to speak.
Disclosure: Beaches hosted me as part of speaking.