Have you tried the High Waisted Jeans trend yet? I'm going to be mad real with you for a minute, I stayed away as long as I could. My curiosity got the best of me and I just needed to try them out.  The number one reason why I've always stayed away is because I'm a whopping 5 feet tall, so I thought high waisted ANYTHING would just look silly, if not stupid on me. In short? I was wrong.
High Waisted Jeans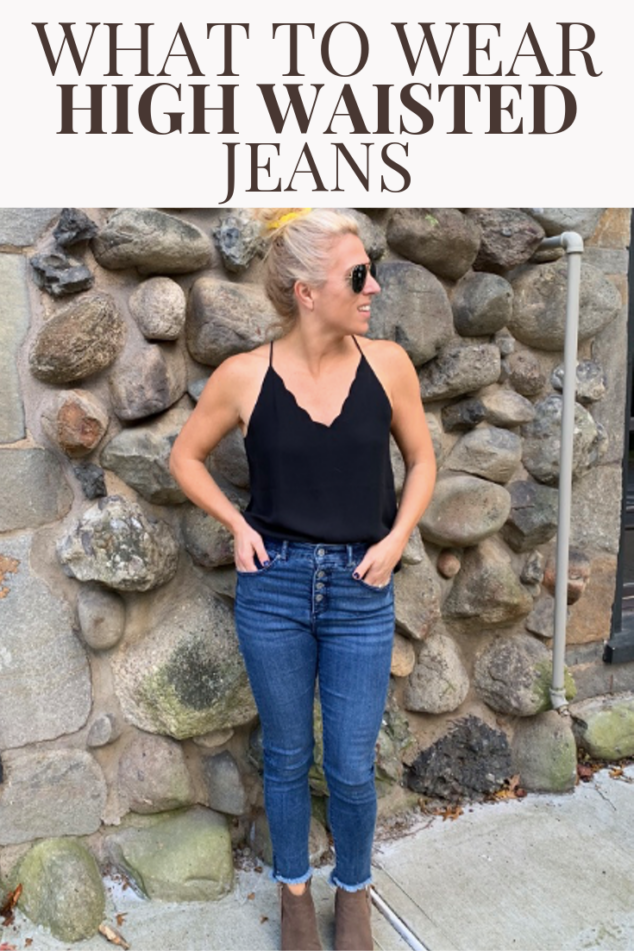 So what exactly are high waisted jeans? (I'm glad you asked!) A high-rise or high-waisted garment is one designed to sit high on, or above, the wearer's hips, usually at least 8 centimeters (3 inches) higher than the navel. In western cultures, high-rise jeans were especially common in the 1970s, in competition with low-rise pants.
I'm always been a low-rise girl, so high waisted jeans were new for me. I've always been about teaching women How to Find the Perfect Jeans. While I was shopping at the LOFT recently I saw an adorable pair of high rise jeans and everyone there was raving about them. I expressed my "disdain" for them do to my height, and the salesgirl suggested I try on a petite pair because they would work well with my height. Reluctantly I went to the dressing room to try them on and… within seconds of buttoning them, I was a high waisted jeans convert!
True love in a pair of jeans, right then and there. I'm not even trying to be dramatic here, I'm being straight up series. The second I put them on, everything that I had worried about (basically them being the most unflattering jeans on the planet) was completely ridiculous. The high waisted jeans actually made my body look more flattering! As a mom of 5, let me state the obvious here, my stomach region is my tough region. I have a continuous pouch, but the jeans? It brought it right back in. It was like SPANX!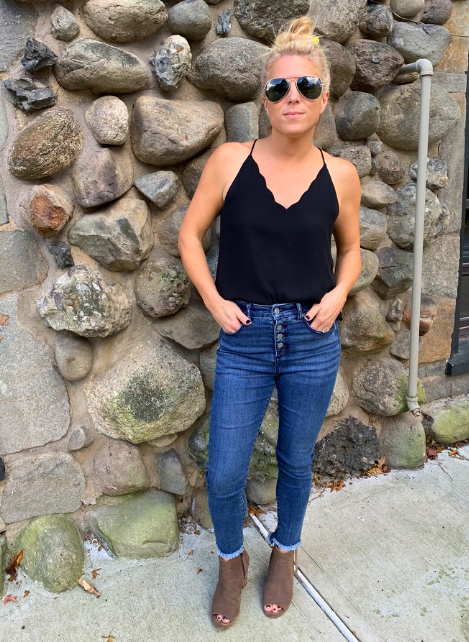 These were the high waisted jeans I tried on from LOFT: High Waist Slim Pocket Button Fly Jeans.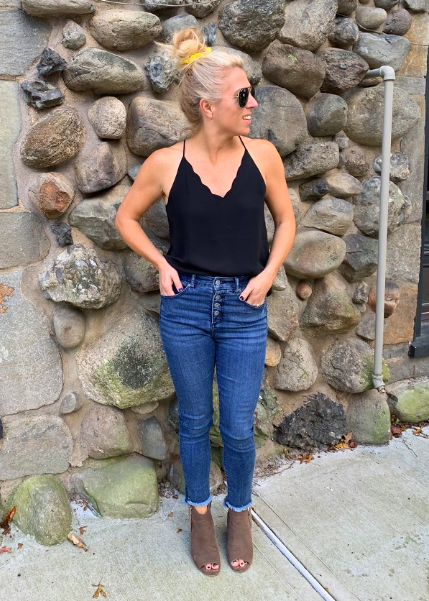 No joke, they literally sucked everything in and I was in true fashion love. I couldn't get over the comfort of them. I'm a total jeans girl and I've long been a jeans girl, but I never thought I'd be a high waisted jeans girl. These are my new fave jeans of all time! My advice with them? Wear something that can easily be tucked in the front. You don't want to wear anything too baggy on top, make it more form fitting and something that can be tucked right on in.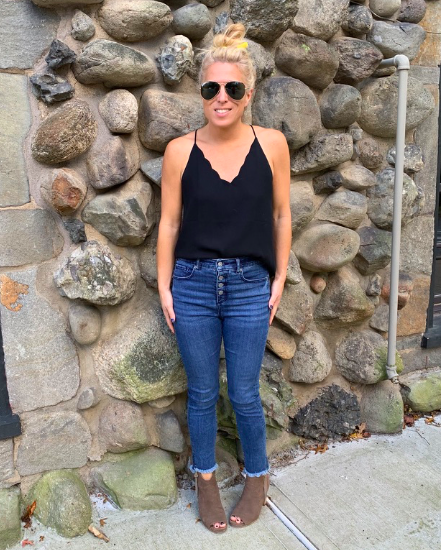 I also feel in love with another pair of LOFT jeans: Sailor Crop Flare Jeans in Black.
Expertly designed with premium mills to smooth, lift, fit and flatter in all the right places, our denim is so soft and stretchy you'll never want to take it off. Front zip with hook-and-bar closure. Front buttoned pockets. Back patch pockets. • Crop flare: slim leg that kicks out at the hem and a cute ankle-length crop • High waisted • Crop • 11 1/4″ rise with 26 1/2″ long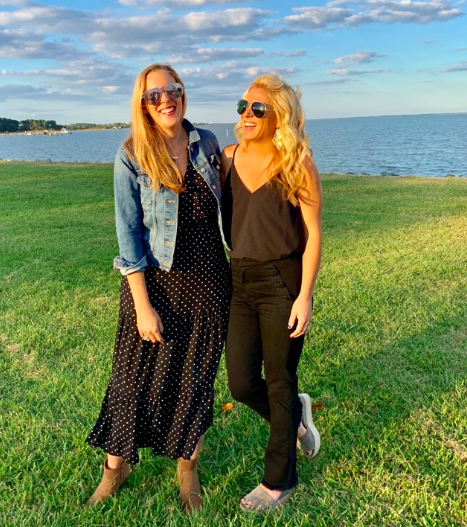 Anything, fit like a glove. They go up just high enough and you really do feel a smooth fit. I can't get enough of these comfortable and chic jeans, especially with a cropped fit (fits me perfect) and fringe bottom hem. They really work beautifully for me and I would wear this around the clock if I could every single day!
So where else can you find some amazing high waisted jeans?
I'm going to share with you below 12 pairs that are perfect for YOU and won't be too crazy in price. You never know if this trend will stick of if it will disappear next season. I'm banking on it sticking, but you just never ever know. Even if it doesn't stick, I'm going to keep wearing this trend because I'm officially in love with it so much!
When it comes to high waisted jeans, make sure you're finding a pair that you know you just love beyond love. This is the most important thing of all! You want to make sure the jeans work for you and work for your body. Try 100 pairs on if you need to, take the time to find what will work best for you.