Fall is here! Can you feel it in the air? I'm ALL about the fall season, it's my favorite (by far) time of year. The leaves look so beautiful and the fall festivals are always so much fun to attend. Living in New England, it really is like I'm living out one of my Hallmark movie fantasies! One thing I always look forward to doing with my family is decorating for fall. As soon as October rolls in, I take that as my personal cue to decorate.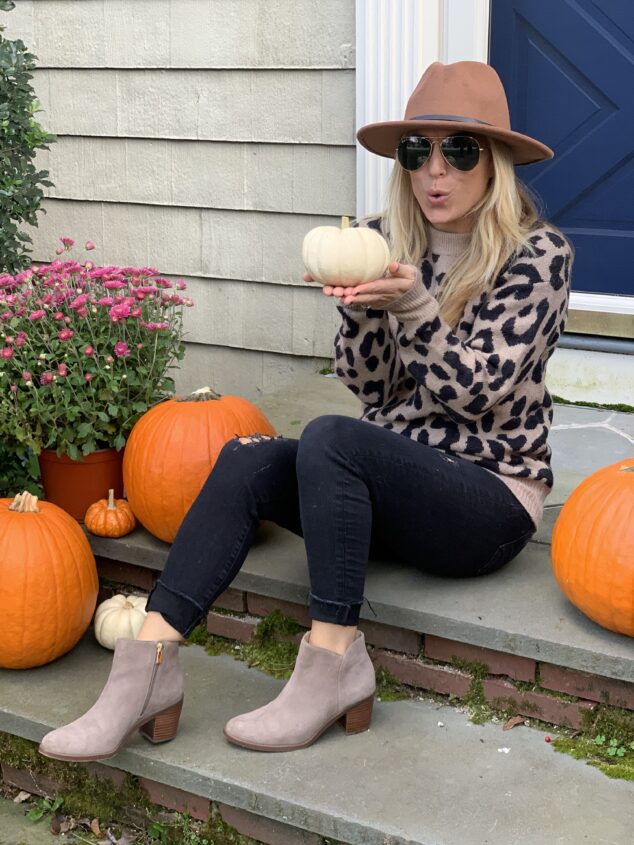 When it comes to creating a fall decor masterpiece, I prefer to keep it simple and on the reasonable side. BJ's Wholesale Club allows me to celebrate the fall season in the easiest of ways because they have everything I need at amazing prices. It's what I love the most about BJ's. I can shop for fall decor while doing my (massive) weekly food shopping and not have to worry about compromising on quality or price.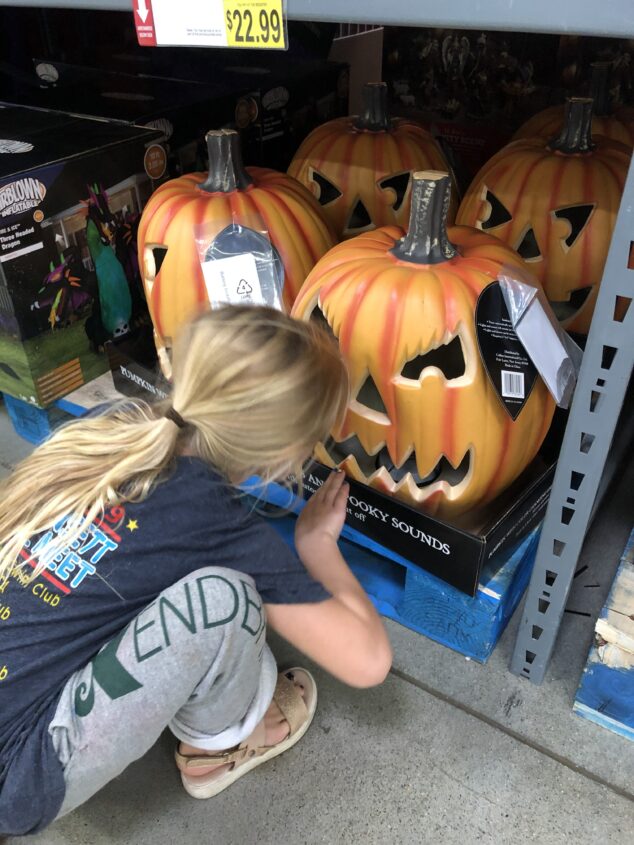 Let's face it, when you think about decorating for fall, 2 things probably come to mind quickly:
Pumpkins
Mums
Every house on my street decorates for fall, so being part of the magic here in my hometown is something that I not only want to do but look forward to doing. I'm someone who doesn't just want 1 pumpkin out front, I want a bunch. I'm someone who really wants people to pass by my house and smile when they see our front stoop. I take great pride in making sure it's always decorated for the season.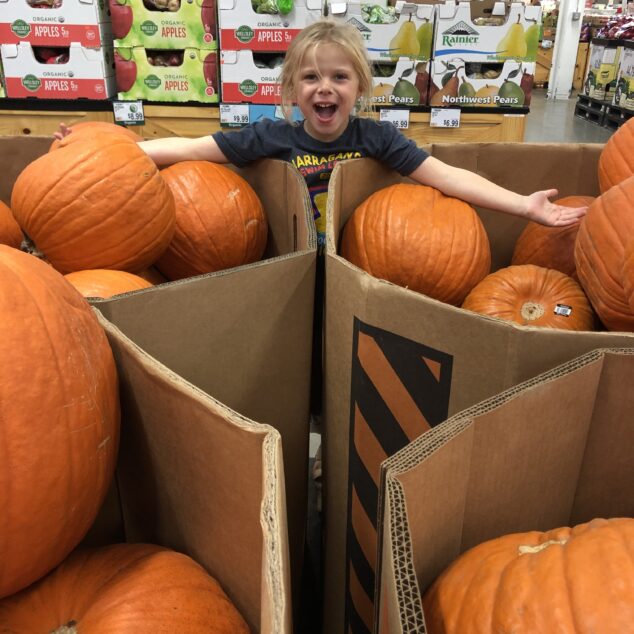 While shopping at BJ's I came across huge boxes of beautiful, big healthy pumpkins for $5.99! Can you believe that price? $5.99 for pumpkins that are big ones, not small sugar pumpkins. I had to read the price tag twice. As soon as I saw it, I took the time with my husband to pick out 5 BIG pumpkins that would be perfect for our front stoop. Since we have 5 kids, I love to always have 5 pumpkins out front… especially since the day before Halloween we have a tradition to carve those pumpkins!
Since I'm all about adding in some pops of color beyond just our orange pumpkins, I love that BJ's has gorgeous mums. They are offering (2) mums for $8.99! Now these mums are big and beautiful! I couldn't believe that they were so reasonable! When I've gone to buy some at nurseries, they're as high as $14.99 per mum. I was so impressed with the beauty and the size of the mums at BJ's! My husband requested purple ones, so I went with it and I think they are just gorgeous out front with the pumpkins.
As we walked around BJ's looking for something else to make our front stoop pop, we came across some assorted gourds. Only $6.99 for a bag of 12 of them! Literally – 12 of them! They were the perfect addition for fall home decor to add right on in! I've bought gourds in the past that were dollars per gourd! To get a bag of 12 for $6.99 was just incredible!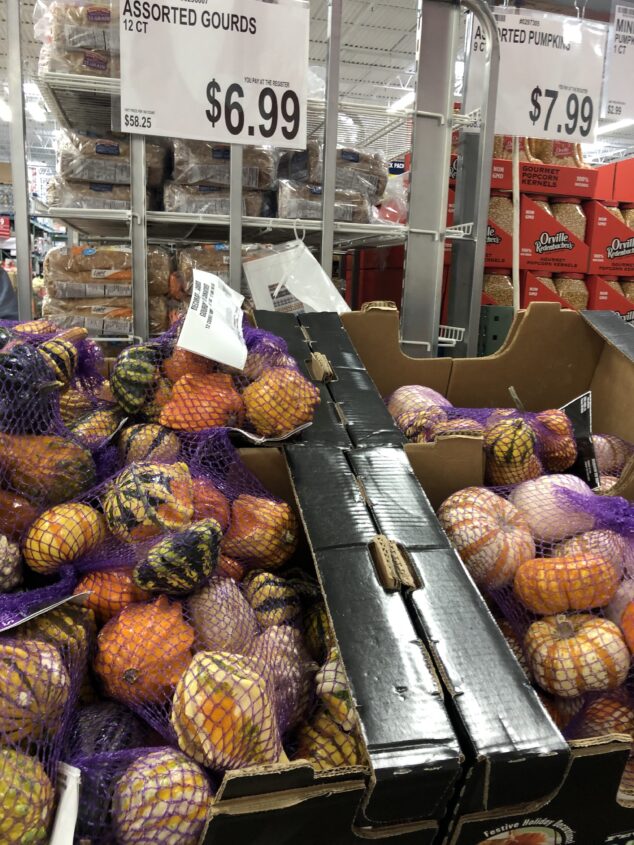 I was so excited to head home and decorate that I didn't wait a minute! My husband and I went right to our front stoop and created a fall decor masterpiece for ourselves.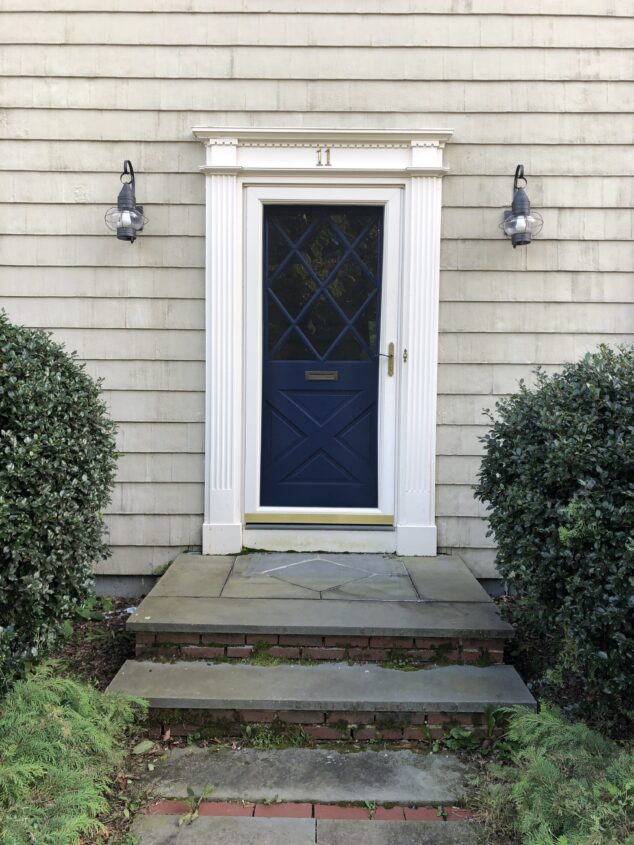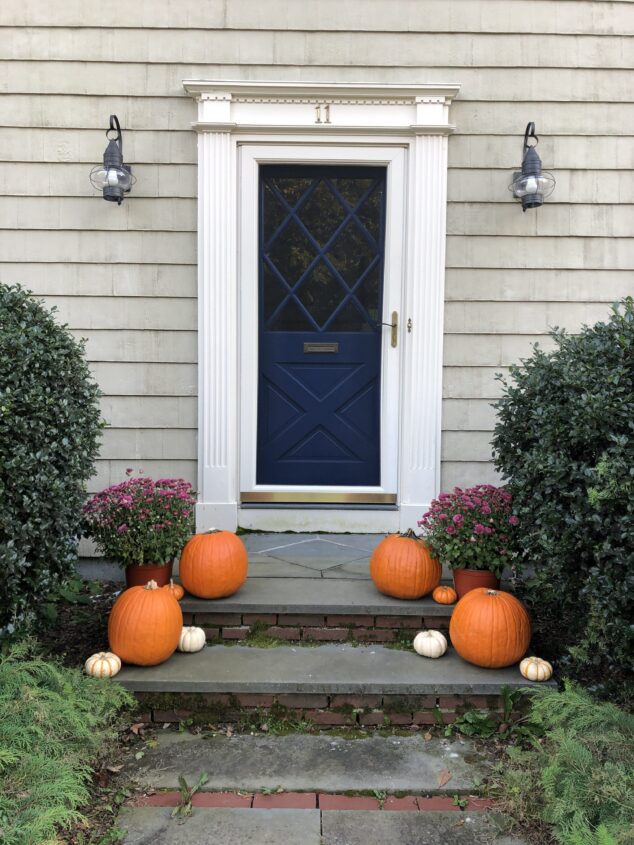 As soon as we were done, I smiled from ear to ear. Being able to create a perfect fall home decor scene for so little money is just amazing. This is just another reason why I love BJ's! Not to mention they always have incredible seasonal finds there, too! We're talking seasonal treats for families, including Wellsley Farms Apple Cider Donuts, Wellsley Farms Mile-High Apple Pie and Wellsley Farms 10'' Pumpkin Pie, all exclusively at BJ's! They really get you in the fall seasonal mood! You can find all your fall harvest favorites right there!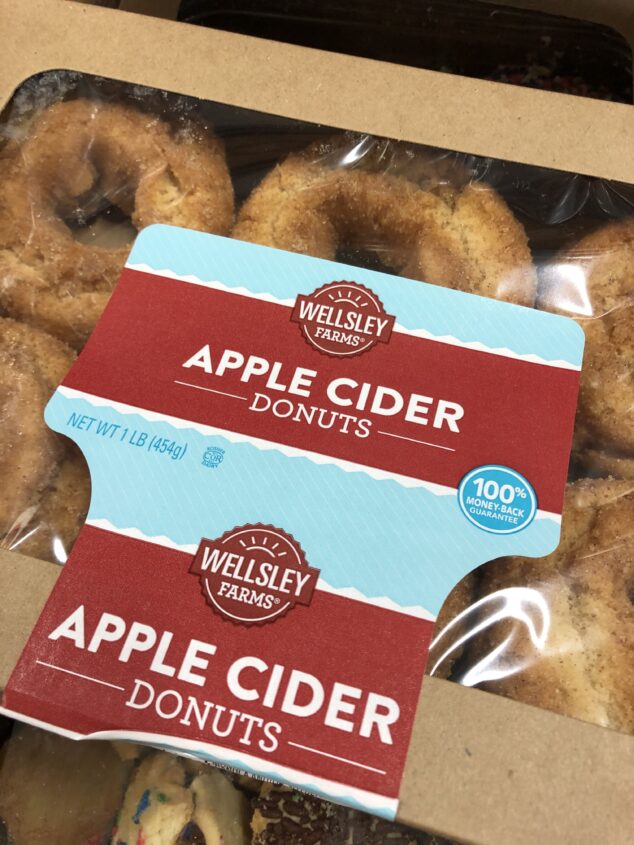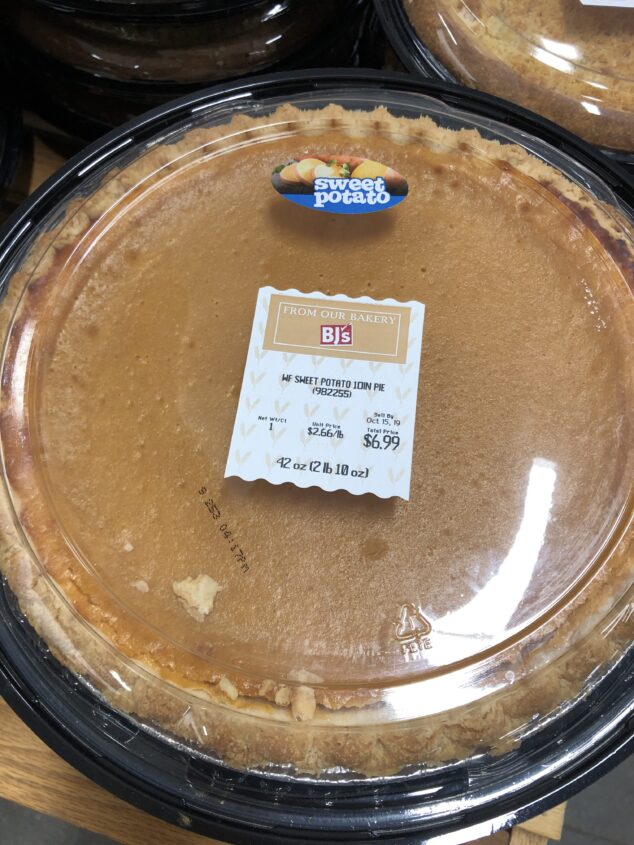 If you're not a BJ's Member, make sure you get yourself a membership.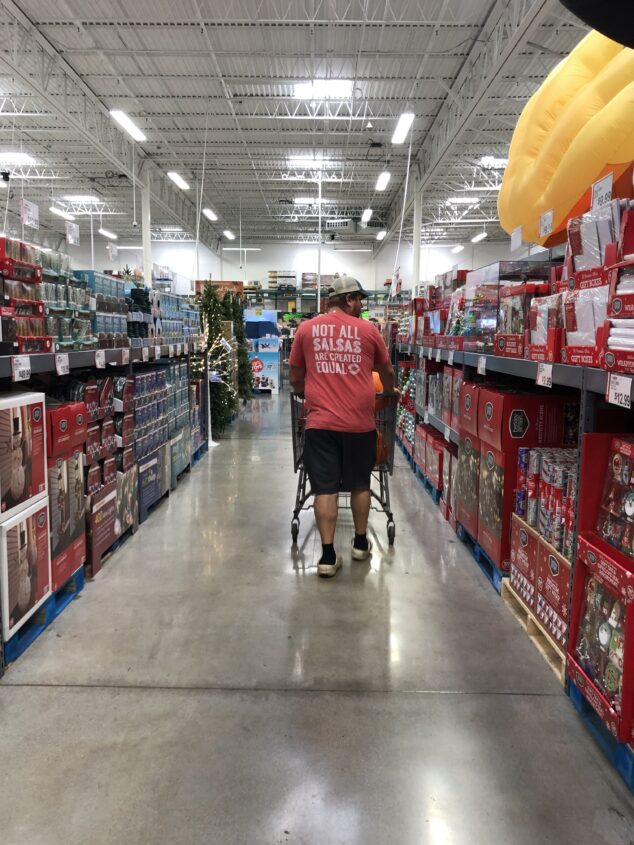 You will quickly and immediately see the value and convenience of BJ's! BJ's offers Everyday ClubVenience with convenient shopping options like same-day delivery, buy online and pick-up in-club, digital Add-to-Card coupons as well as two-day shipping on essentials with BJ's STOCKED.
I love that they make shopping easy as can be, allowing you to shop how you want to shop!!
If you're not a member, here's why you should become a BJ's Wholesale Club Member.
Disclosure: Partnership with BJ's Wholesale Club