Anyone that knows me knows that I am a Hallmark Movies junkie. I don't just watch them. I WATCH THEM. I watch them all day, every single day. No joke. I actually just bought the channel "Hallmark Movies Now" for $5.99 a month. That's right, I watch Hallmark all year long, around the clock. It's just who I am as a person and I actually want to live in a Hallmark Movie (ask my husband). I'm so deep in, I even started writing my very first romance novel. Hallmark? Yup, they've pretty much got me wrapped around their finger.
Hallmark Movies – Inspired Items for the Big Fan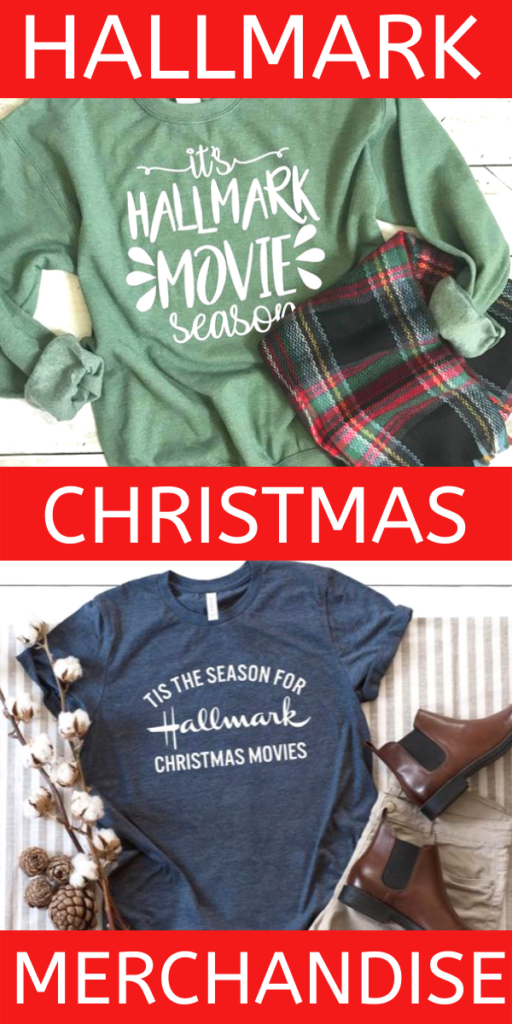 When it comes to this time of year, everyone in my life starts tagging me in any Hallmark Christmas post. It's so funny everyone just knows that this time of year is my year. With the 1st Hallmark Christmas Showcase starting this Saturday night, you can guess where I'll be at 9PMm (EST). Every Saturday night through December there will be a new movie. And actually if you check out the full Hallmark Christmas Movies Schedule, you'll see just how many movies are set to launch this year!
There's something so comforting about watching Hallmark, especially during Christmas. They're filled with hope and love and happiness. My husband always jokes with me about them, asking me – "Do they ever not end up together?" Ha ha… yes, I know. There's always a happy ending, but that's the beauty of Hallmark Christmas Movies – there's ALWAYS a happy ending. There's always hope at the end. There's always love at the end. There's always happiness. With the world the way it is sometimes, give me some love and happiness!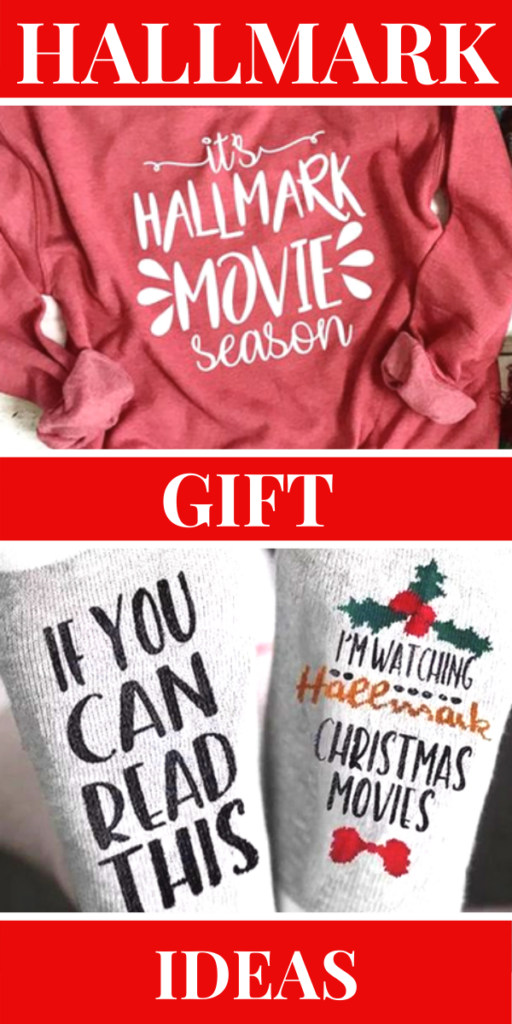 Again – and seriously – everyone that knows me, knows that I'm Hallmark OBSESSED on every level. My 4 sons make fun of me because I actually follow all these guys on Instagram! LOL! I can't help it, I love the Hallmark Hunks! The cool thing is that everyone around me has started on this Hallmark craze. I'm actually Hallmark obsessed year-round, this isn't just a Christmas time thing! But as soon as the Christmas Movies begin, I'm inundated with articles and lists and merchandise that has to do with HALLMARK CHRISTMAS MOVIES!
I went through etsy and pulled my TOP 10 fave picks! Now let me state right here, these are NOT official Hallmark Items. They have their own store and I will be doing a post on those, too. I just thought these were cute and I love supporting small businesses. I'm creating a widget at the bottom, too for you to shop and make it a little easier for you!!
Green Hallmark Sweater For Women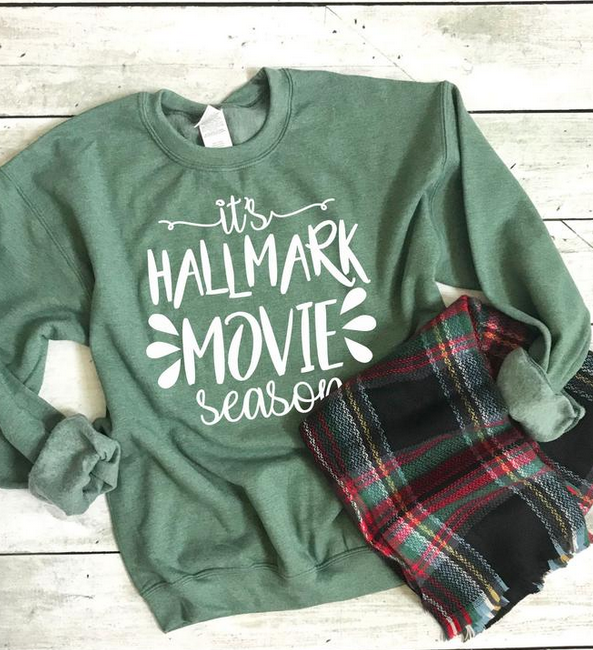 Fall T-Shirt | Flannel, Hay Rides, Apple Cider, Hallmark Movies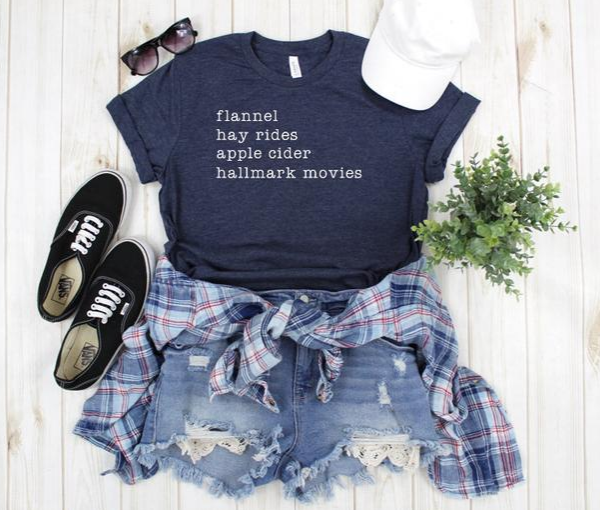 This is my hallmark movie watching shirt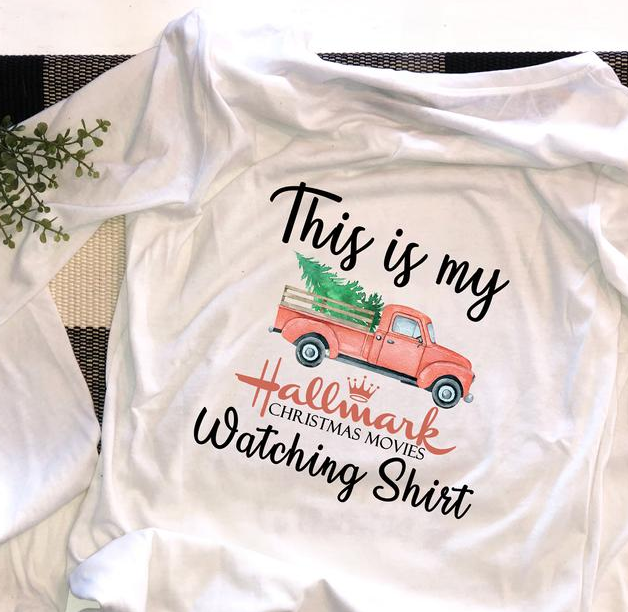 Tis The Season Hallmark Christmas Movies T-shirt, Hallmark Christmas T-shirt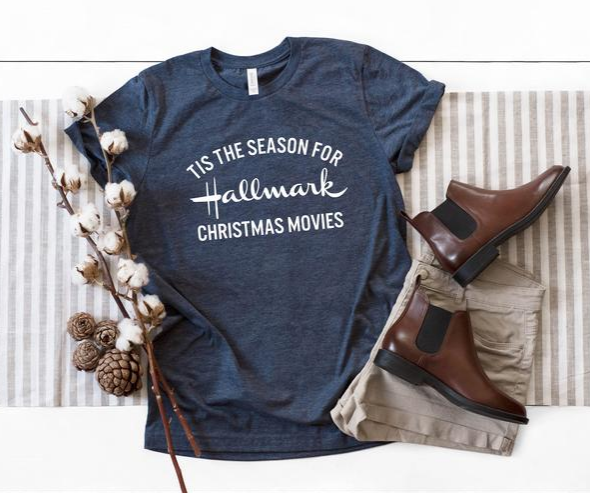 Hallmark Season \\ Comfy \\ Slouchy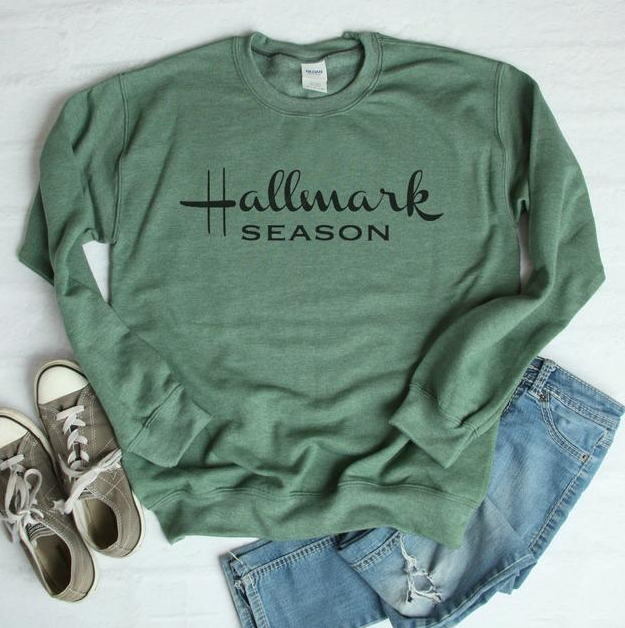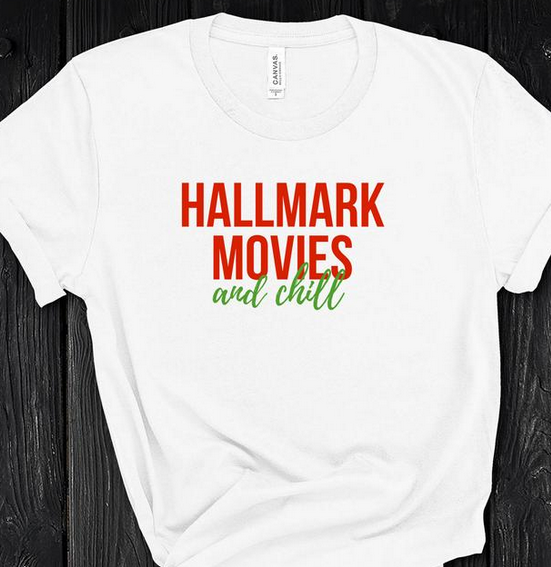 Hallmark Movie Watching Sweater – Hallmark Movie Shirt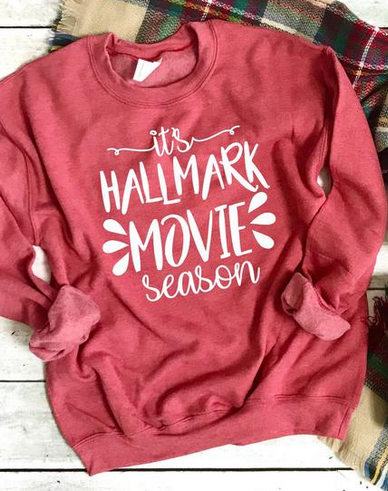 Christmas Socks If you can read this I'm Watching Hallmark Christmas Movies Socks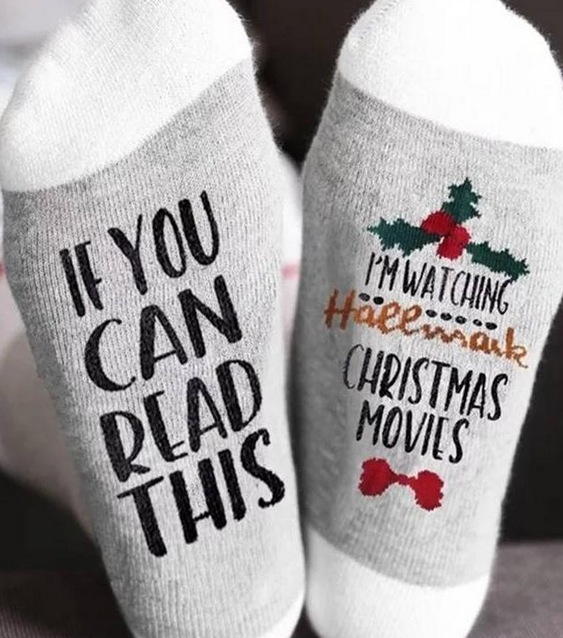 Hallmark Christmas Movies & Bake Cookies and watch Hallmark movie Tshirt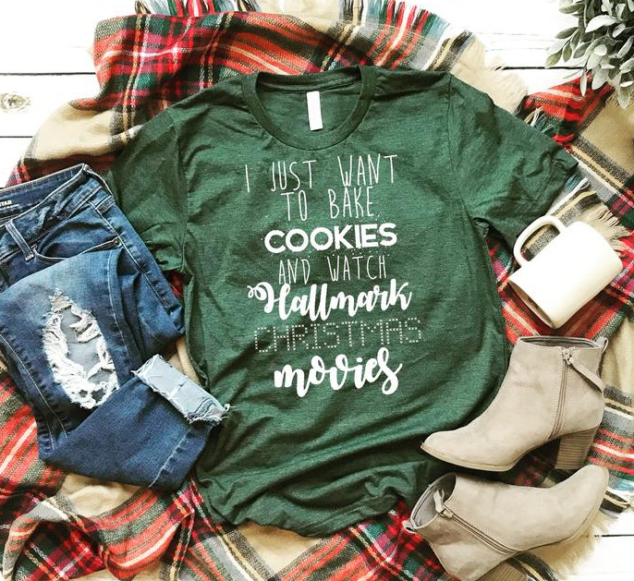 Probably Watching Hallmark Christmas Movies Doormat | Hallmark Movies Doormat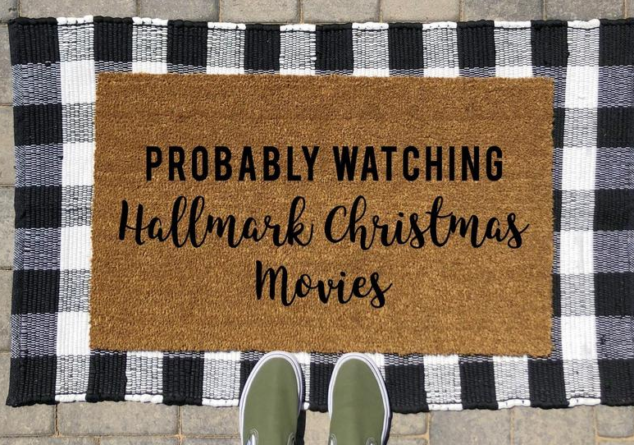 I hope one of these feasts you Hallmark fancy! They are so cute and if you're looking for something to get me for the holiday, see these babies! I will take any single one of them! I love them so much.
Disclosure: Affiliate links were used in this post.