I wait all year long for the holidays, it's (hands down) my favorite time of year. I love everything about the holidays. I love listening to Christmas music. I love decorating my house. I love giving gifts to my family and friends. I love dressing up for the holidays. And I especially love continuing with some of our special holiday traditions.
Traditions are the most important part of the holidays for me. I learned this from my own mother and grandmothers… and I love knowing that my own kids will follow suit with their families someday, too. It's the great piece of the holidays for me, the glue of togetherness and tradition.
One holiday tradition I've been doing with the kids since they were babies has been matching holiday pajamas. I'm being honest with you, this is my favorite tradition of all. I love seeing the photos side by side on the mantel each year and I will make them do this even when they're in their 40's! Since my oldest 2 sons are Irish twins, I'll never forget that first Christmas with them. William was 15 months old and Alex was 3 months old. I had each of them in matching red pajamas with white piping. They were so cute and so adorable, I knew a tradition had started!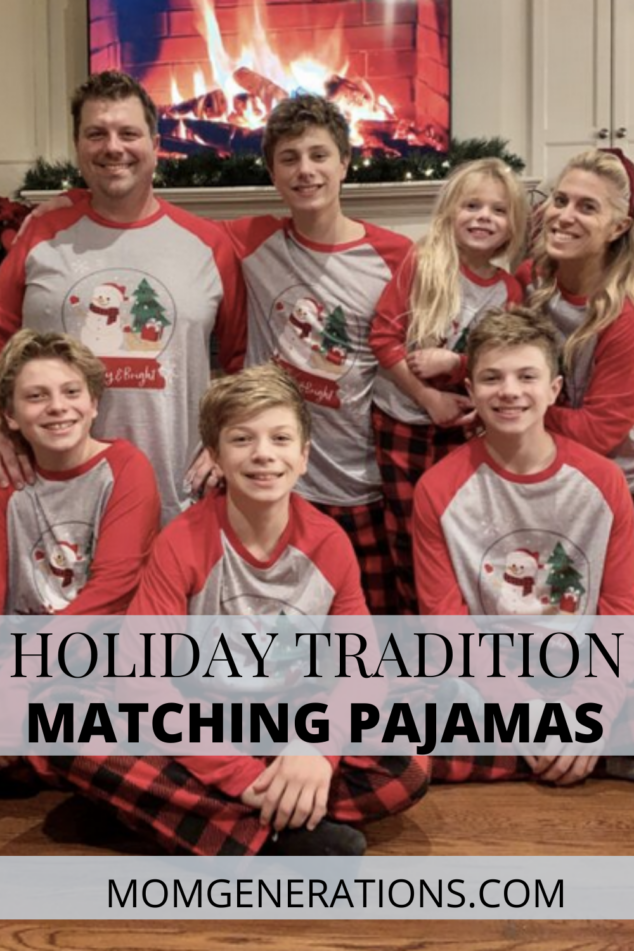 My "little" guys are now 15 and 14 years old… and along the way, 3 other siblings joined us! The kids might be getting bigger, but the tradition has remained the same. I find everyone matching pajamas and take (lots and lots and lots) of photos. Somewhere along the way I decided that mom and dad needed to be in the photos, too! The kids couldn't just have all the fun!
Last holiday season BJ's Wholesale Club had me covered on the matching holiday pajama front and this year was no different! I easily found matching pajamas for all of us! I love that they had different style options in-club and on BJs.com, but my heart gravitated towards the Snowman "Merry Christmas" ones with red/black plaid pants. I brought Victoria along with me and she LOVED "Frosty" on the front, so it was a cinch to decide which ones to buy for our family this year.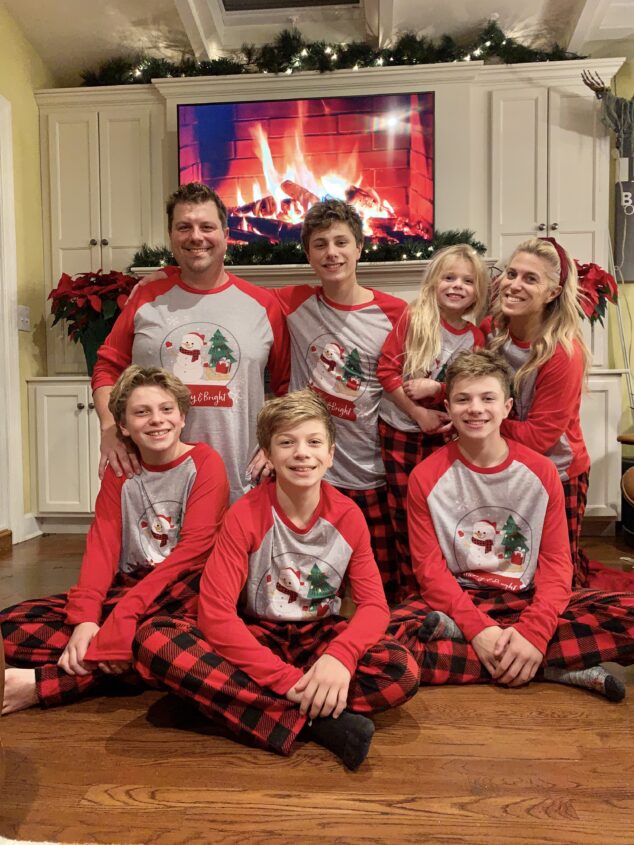 There are 3 "Fashion Rules" that I have when it comes to Matching Family Pajama Sets:
1. They need to be pajamas that I know everyone will wear (I'm not set to embarrass everyone, especially my teens!).
2. They need to be good quality so that we can wear them throughout the holiday season.
3. They need to fit. I love that BJ's offers matching pajamas in baby sizes all the way through adult XXL. Talk about meeting a family's needs!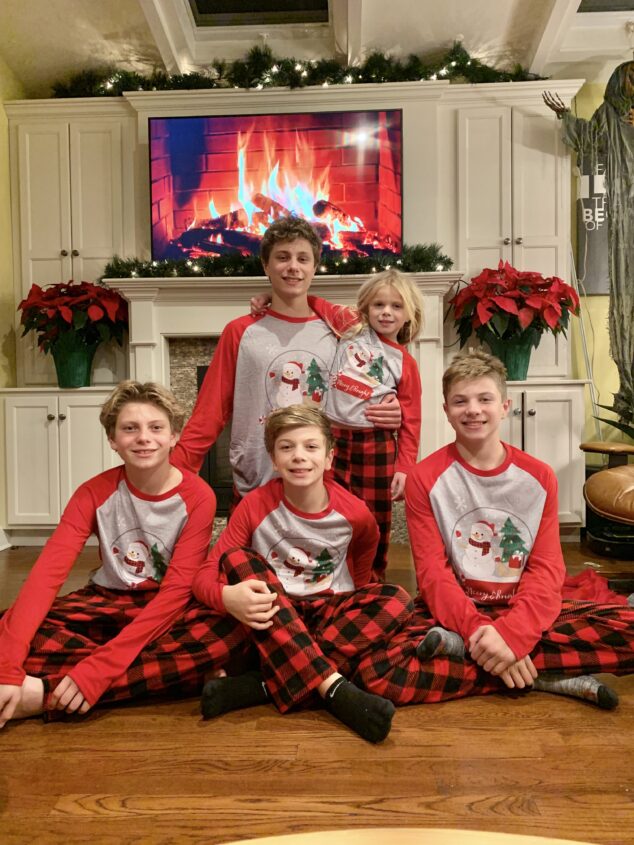 On a personal note, since I'm a huge BJ's shopper… I just love that I can get just about anything at BJ's. It really is that one-stop shopping destination that lets me check off everything my list in a quick and easy shop! I mean, stop and think about this for a second. I can stock up on milk for the week, buy roasted chicken for dinner, batteries for my TV remote, a romance novel (for myself), and (yes) matching holiday pajamas for my family! They offer such an incredible selection of fashionable apparel for men, women and children at unbeatable prices, so I wasn't surprised to be able to find my holiday pajamas here, too.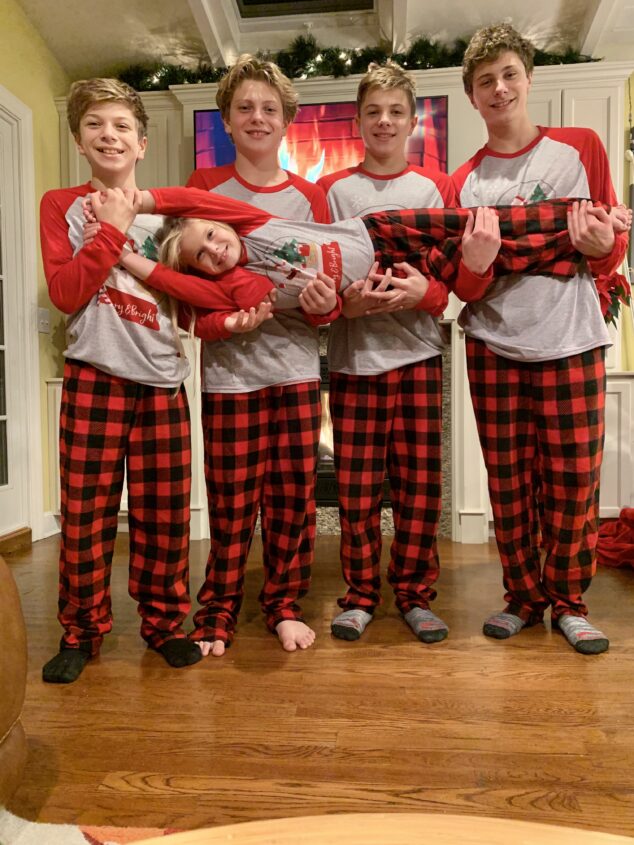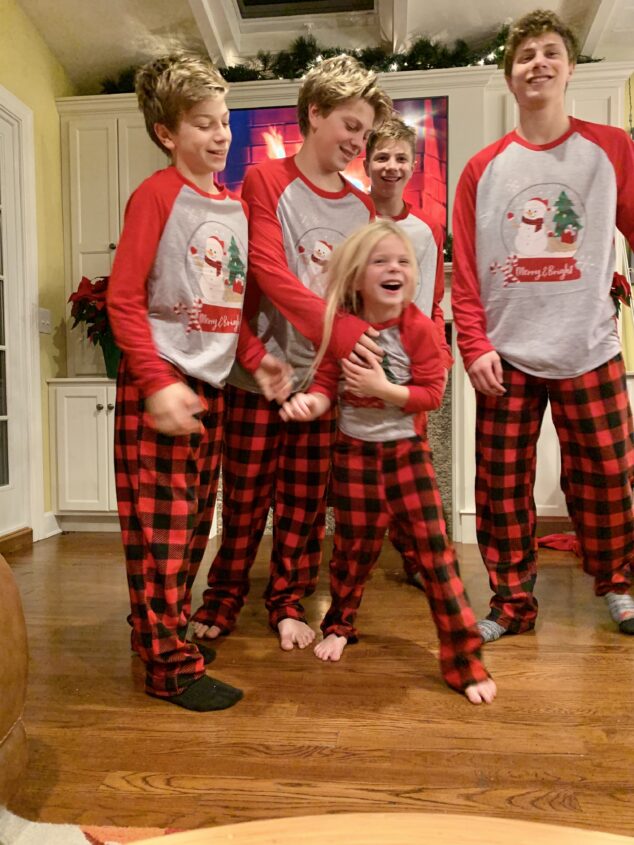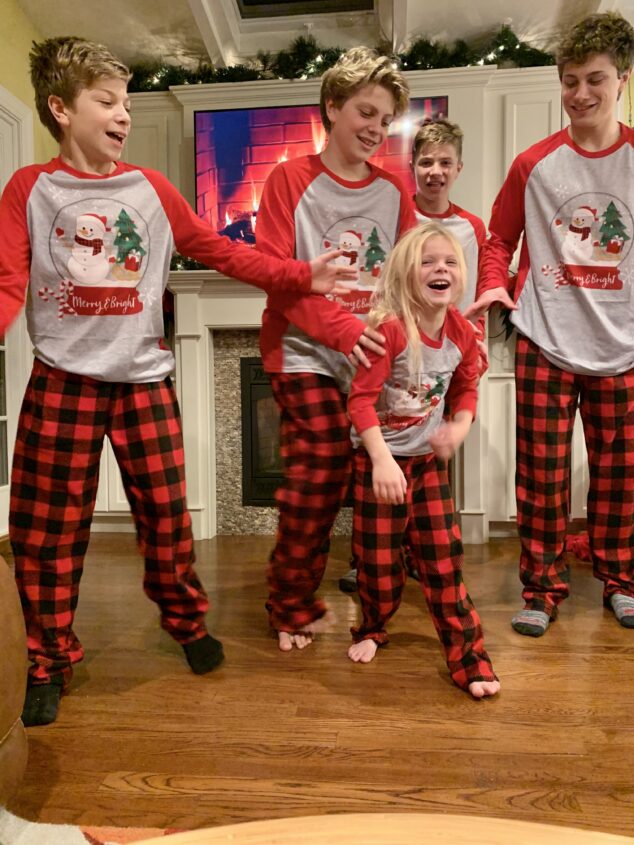 If you're not a member of BJ's – you need to get your membership! Now is the best time to do it because you will really be able to take advantage of all the holiday deals and value. You just can't beat the convenience! Everyone in my life knows how obsessed I am with BJ's Wholesale Club, so I love talking it up and encouraging people to join!!
What can you expect as a member?
1. BJ's unbeatable value and assortment on products in-club and online give their members everything they need for their families. I'm telling you – how many places can you shop for yourself, your house, your kitchen, get new glasses at BJ's Optical and still pick up Christmas toys for the kids? Truly a one-stop shop.
2. BJ's offers the best prices and convenient shopping options, including in-club, on BJs.com, using the BJ's Mobile app, same-day delivery, buy online, pick up in-Club, and two-day shipping using BJ's Stocked, helping members save time and stress.
3. When it comes to holiday entertaining, BJ's offers easy-to-prepare menus and table settings for your family! Talk about a lifesaver right here!
4. BJ's is committed to providing the best quality, value and assortment through their Berkley Jensen and Wellsley Farms brands. These two exclusive brands are made with the highest quality ingredients and materials and offered to BJ's Members at an incredible value, allowing families to live generously.
5. BJ's also offers the easiest way to save additional money with their already unbeatable prices, as well as their special clipless Add-to-Card coupons which are now available once you download their BJ's mobile app, to use in-Club!
Feel free to ask me any questions about BJ's Wholesale Club, too! Happy Holidays everyone!
Disclosure: I'm a BJ's Wholesale Club Ambassador. All opinions are 100% my own.