Disclosure: This is a sponsored post with Capital One that I was compensated for, all opinions are my own. All information in this post is accurate at the time of publication.
Christmas is the holiday that I look forward to year round. I'm that person who starts counting down the days till December 25th on the pool deck in June. It's just who I am as a person and always will be. There's just something about Christmas music, Christmas decorations, holiday gift giving, winter snow and the magic of Santa that brings me so much happiness. It fills me up and it's a feeling that I just love to feel.
We're preparing right now for a season of gathering. We love hosting family and friends throughout the holidays and it's important and fun for us to make sure our house is decked from top to bottom. Throughout the years we've bought and gathered random holiday decorations but they've never had any consistency. This year I wanted to change that, I wanted my house to feel as festive as can be for the holidays and the Capital One Walmart Rewards Card helped me accomplish my holiday goal!
I recently went to my local Walmart in Seekonk, MA and stocked up on everything on my list! We needed new greenery garlands for our staircase railing, fireplace and living room poles. I've been dying to decorate these areas in our house since we moved in 2 years ago! I couldn't get over how gorgeous everything looked all decked and festive! It's amazing how simple touches for the holidays can really leave an impact. We have always wanted a standout piece in our downstairs hallway, so we found a gorgeous "fake" white tree that is just exquisite! Everything we needed… lights, ornaments, glitter garlands, poinsettias, wreaths – we got at Walmart at their everyday, low prices.
And that's not all! I'm able to purchase gifts for the kids and I'm able to stock up on some additional holiday needs like tape (lots of it!), wrapping paper, tissue paper and bows. Here's the thing… when Santa comes each year, he wraps each child's gift in his/her own wrapping paper. It's always been the magic of Christmas in the McClelland house! There's never been a child that gets the same looking wrapping paper and (as you can imagine) with 5 kids, that's not always so easy! There's lots of extra spending going on!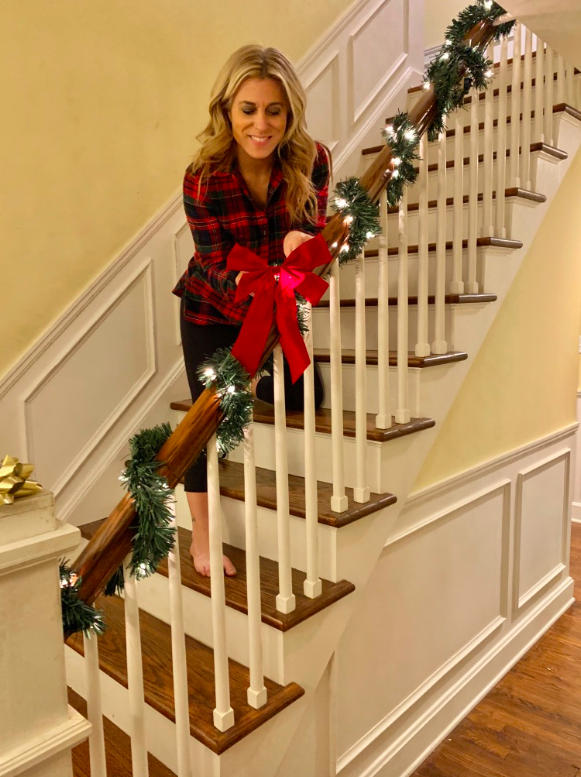 But the best part with the spending? I used my Capital One Walmart Rewards Card to get everything I needed to prep for our season of hosting. As I'm spending, I'm earning! Walmart has so many of my holiday needs, and with 5% back on Walmart.com purchases and 5% in-store when using Walmart Pay for the first 12 months after approval, along with 2% back on restaurants and travel, and 1% back everywhere else Mastercard is accepted, I'm (literally) getting rewarded as I spend. It's pretty incredible when you stop and think about it because I do so much spending throughout the holidays, it's just really nice knowing that there's a special reward in it for me, too.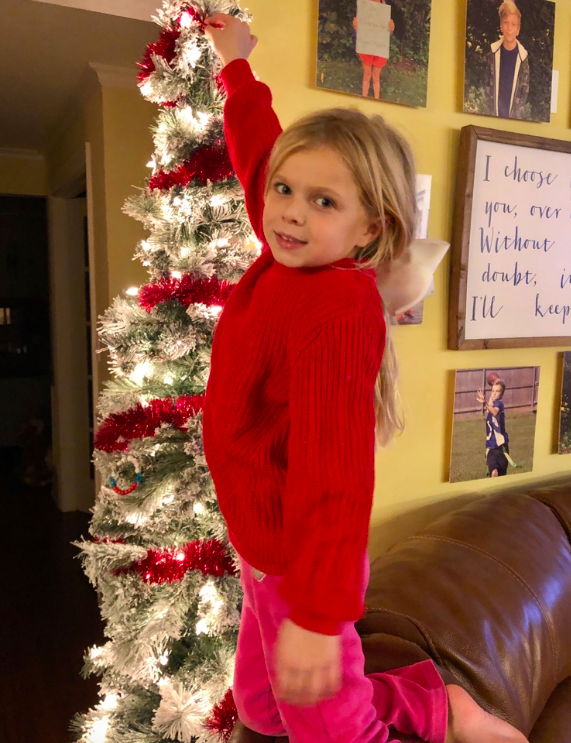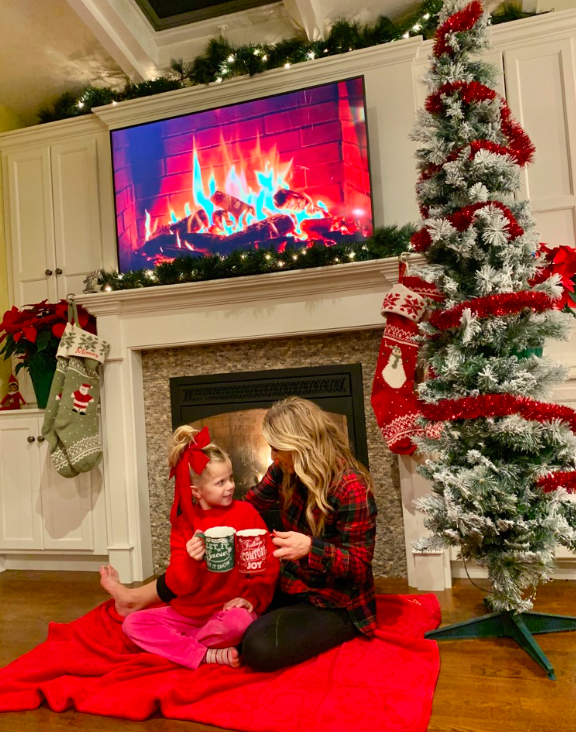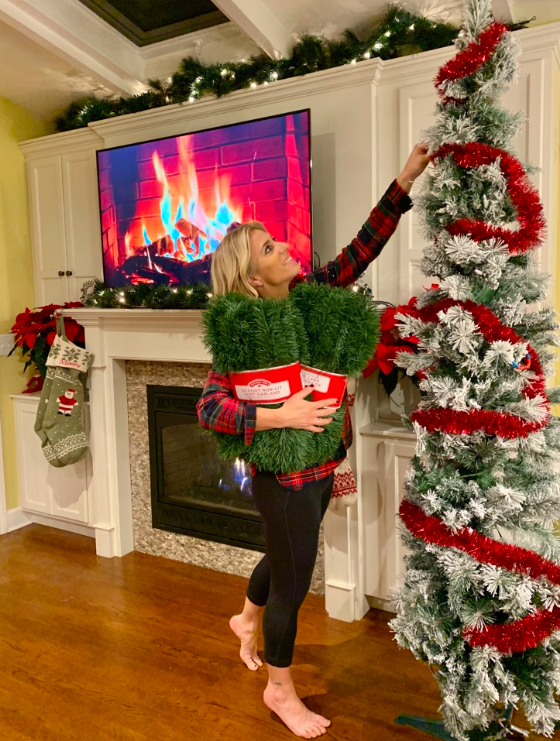 Personally, I love that I'm earning 2% back with my Capital One Walmart Rewards Card on restaurants and travel. We always seem to be dining out with our family during the holiday season because we are always on the go. The extra reward for dining out goes a long way! And additionally, it's nice knowing that a date night out earns us rewards, too. Sitting down and enjoying a delicious meal with the one I love during the holidays is a gift within itself.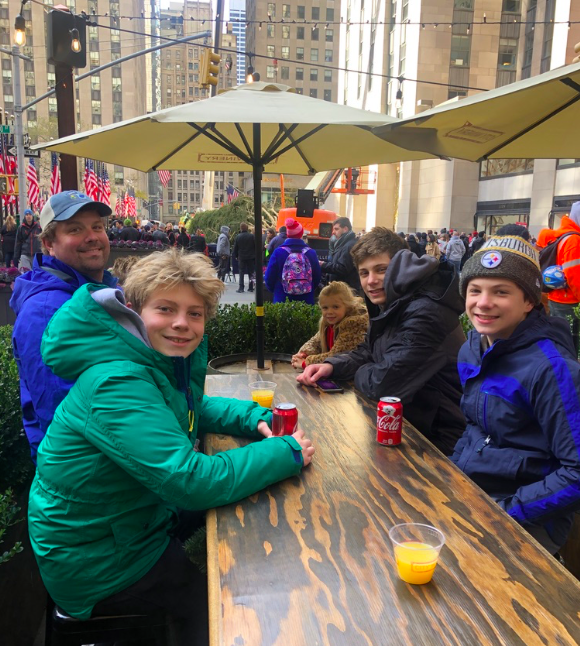 With all of these points that we're earning, we're set on saving them up for a family trip. We haven't been on a trip in a couple of years because we're always so busy with work and sports schedules, but it's something that I know we need. When we travel it makes us reset and really take in the beauty and importance of togetherness and family. I love that the Capital One Walmart Rewards Card can help us earn towards that trip can give us that gift.
Thank you to the Capital One Walmart Rewards Card for making spending worth something. If you're interested in applying, you can apply for the card via text on your phone, on Walmart.com or by using the Walmart app. Cardholders can also take advantage of many digital tools from Capital One, including intelligent, real-time purchase notifications, security alerts, 0% fraud liability if the card is lost or stolen and the ability to lock and unlock their card directly through the Capital One mobile app.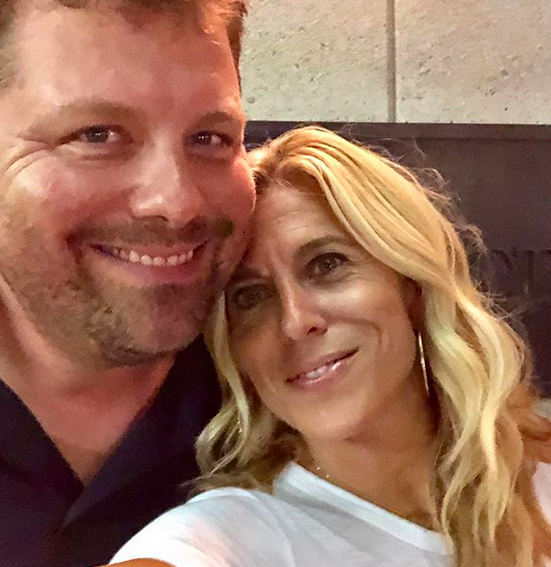 The holidays are such a special time of the year! Make sure you take a moment to celebrate and give yourself a gift this season. Decking my house from top to bottom for the holidays is a gift I'm giving everyone who comes over to celebrate. I want everyone to feel the warmth and spirit of the season in my home through my decorations and hospitality. My Capital One Walmart Rewards Card is helping me maximize all my spending and earning this holiday season.