If you've ever taken Les Mills classes, you know they're amazing. I took them for the first time this past summer outside at a YMCA local event and truly thought they were incredible. I loved how I felt stronger and like I could conquer the world post class. I've had a bunch of people reach out to me asked, "What are Les Mills Classes?" So I thought I'd share about them today for you!
Les Mills Classes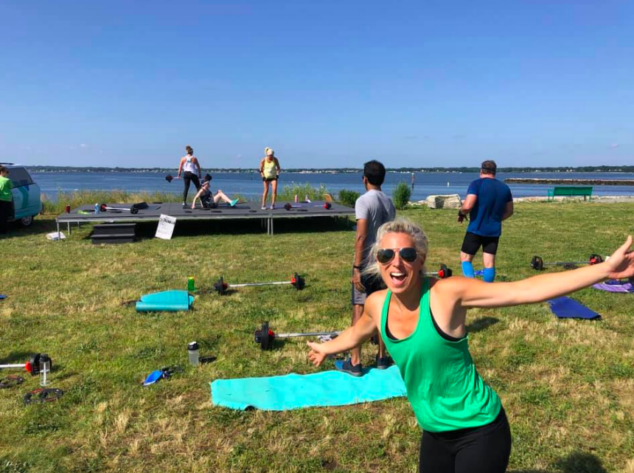 I'm able to take Les Mills classes at my local YMCA, which is an awesome opportunity. It really is an exciting time at YMCA's with the extraordinary addition of group fitness programs from Les Mills. If you're not familiar with Les Mills classes, they are the world's largest provider of choreographed exercise-to-music group fitness classes. They keep you moving. They keep you fit. They keep you focused!
At my personal local YMCA (shout out to Bayside YMCA) the offer these Les Mills classes:
Les Mills BODY COMBAT™
Les Mills BODYPUMP™
Les Mills SPRINT™
Les Mills BODYFLOW™
Les Mills TONE™
Les Mill GRIT™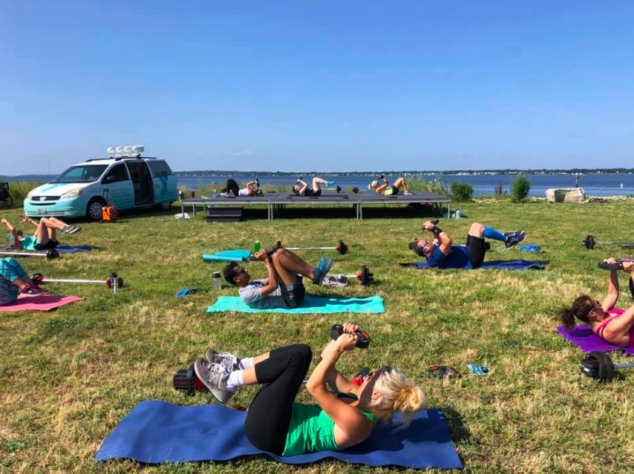 Let me walk you through each class that has been offered at my local YMCA, just so you have an idea as to what to expect.
LES MILLS BODYPUMP™ is for any level, which I personally love. This class is for anyone looking to get lean, toned and fit-fast. Using light to moderate weights with lots of repetition.
LES MILLS SPRINT™ is for any level, too. Les Mills SPRINT is a 30minute High-Intensity Interval Training (HIIT) workout to achieve fast results. It's a short, intense style of training where the thrill and motivation comes from pushing your physical and mental limits.
LES MILLS GRIT™ is for any level. This 30 min high intensity interval training (HIIT) class will take your fitness to next level with cardiovascular workouts that improve strength, build lean muscle and maximize calorie burn.
LES MILLS TONE™ is for any level. A mix of lunges, squats, functional training and tubing exercises will help you burn calories.
LES MILLS BODY COMBAT™ is for any level.
LES MILLS BODYFLOW™ is for any level. Embrace parts of yoga, tai-chi and pilates with BODYFLOW, a relaxing class that builds strength and improves flexibility.
*You must check your local YMCA for day and time and availability.
You can also workout with Les Mills classes at home, too! If you can't make it to the YMCA, you can do them right from the comfort of your own home. What can you expect? High-energy, effective workouts, powered by science and proven to get results. Choose from strength, cardio, HIIT, dance, flexibility, and more. Work out with the world's best instructors – whenever, wherever! I personally love this option, too! You gave all-access to 800+ online workouts – find the right workouts to match your fitness level.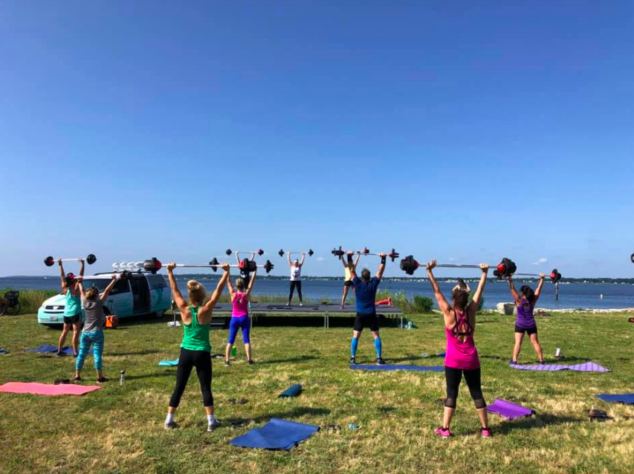 THIS IS WHAT ELSE YOU GET FROM LES MILLS CLASSES:
Make a plan with a variety of workout plans. From 3 to 12 weeks to fit your goals.
Join the online global fitness community – a safe, private and motivational Facebook group who motivate YOU to be your best!
No equipment is needed to start – choose workouts with or without weights and other exercise equipment.
15+ workouts added every month, you can mix it up or try something new!
Highly-trained expert presenters to motivate, inspire and change your life through fitness.
On a personal level, this is why I appreciate Les Mills classes at the YMCA.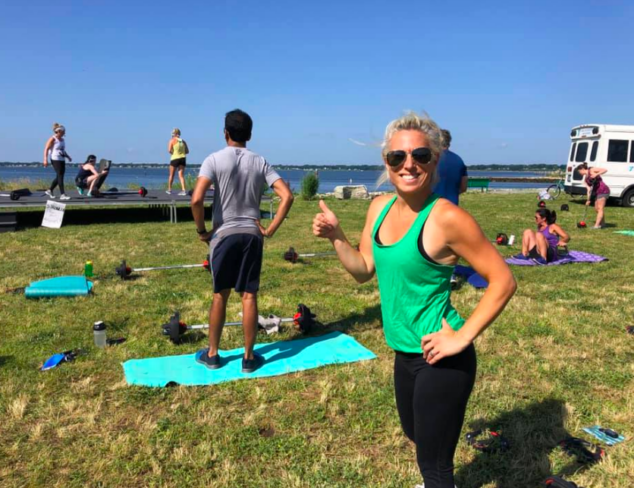 1. I love being able to workout with a group and feel motivated and pushed by fellow friends. It gives me such an additional surge of energy to keep going and keep pushing.
2. I appreciate having an instructor help me out, too. When I first took my class it was wonderful to have someone tell me what I was doing wrong. I'm not always confident with weights and positioning, so it was great having someone leading the class.
3. I love that it gets me out of the house. As much as it's convenient to workout from home and at home, it's wonderful to have to go somewhere. It actually gets me more and more excited to physically get dressed and get out!
I'm all about trying to get everyone into a local YMCA. The YMCA has changed my life in so many different and awesome ways. I encourage everyone to take advantage of your local YMCA. The classes are just an added perk, there are so many other activities and groups that you can join. This is something that I feel like everyone needs to do – head to one – and tour one.
For my local Rhode Island friends, there are various branches throughout the state. We've belonged to Kent County and Bayside, but I've also been to every YMCA in our state, too. Each one has its own special look and feel! You simply can't go wrong!
Please don't forget to join my Daily Dose of Style FACEBOOK GROUP! This has turned into my favorite spot online and I love sharing there every single day! It's been an outlet for me to be open and honest about my fashion loves! It's a great place to learn new things, so I hope you come on over! I'm also going to be starting a kid fashion one soon, too!
Loving this Fashion Over 40 – Daily Does of Style Facebook Group (that I would LOVE for you to join) and I share trends and styles every single day in there, along with the best sales online for fashion. I fully believe that you can and should be able to look your best without breaking the bank. You want to feel confident and beautiful and you CAN! I hope my info helps! We have a ton of fashion fun in there! And you don't need to be 40 years old!!!!!!!

HEAD ON OVER AND JOIN US HERE!!! I also share beauty tips there, too.
Make sure you share with me if there's something you love and I missed it on the blog! See my last post on White Ladies Jacket – 8 Casual Finds! I share something on the fashion and beauty front every single day and I love it.