If you love matching mommy and me looks, you're going to love this Columbia Sportswear + Disney Collection. Ever since having my daughter, I've been all about Mommy and Me Clothes. I love finding companies that cater towards dressing alike and finding ways to share the fashion love between kids and adults. Columbia is offering the most amazing Mickey Mouse Capsule Collection that you and your family are going to LOVE!
Matching Mommy and Me
I've been a fan of Columbia Sportswear for years. My family has definitely stocked up on various items throughout the years from them and I've always been impressed with the quality. I'm telling you – Columbia products last for years and years. When I saw that I was able to do some matching mommy and me styles with some of their new spring products, I was over the moon excited!
Columbia Sportswear and Disney are celebrating spring with a new refreshing lineup of outdoor gear inspired by the true Disney original, Mickey Mouse. The special edition 18-piece collection spans adult and youth sizing includes rainwear, sun-protective shirts and hoodies, graphic tees, shorts, adorned with original sketches of Mickey enjoying the outdoors.
Columbia Sportswear sent along some pieces for us to try out and we fell in love with them immediately! When we're matching mommy and me pieces, it brings so much joy to us – but then you add MICKEY and we're over the top! We couldn't get over how cool the pieces were to wear and check out.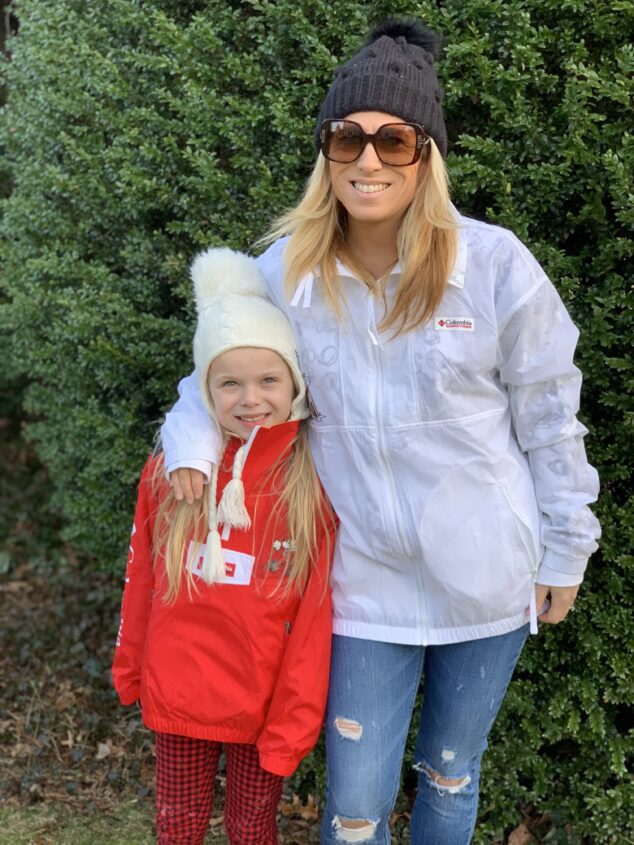 Let me start with what's my on Victoria! She's wearing Kids' Disney Santa Ana™ Anorak Jacket. Victoria loves the color red, so this was a smash hit from the start!
A 100% recycled ripstop anorak that resists rain-and-stains and packs into a playful Disney Mickey Mouse-shaped pocket.
MICKEY MAGIC
Bold color blocking in primary colors sets off a special-edition hiking Mickey screen-printed on the chest.
WEATHER-READY
Ideal for winds or light chill, this versatile pull-over features zippered hand pockets, elastic cuffs, and a drawcord adjustable hem.
Features:
Omni-Shield™ advanced repellency
Packable
Water/wind resistant
Zippered hand pockets
Elastic cuffs
Elastic hem
Imported
Center back length: 21″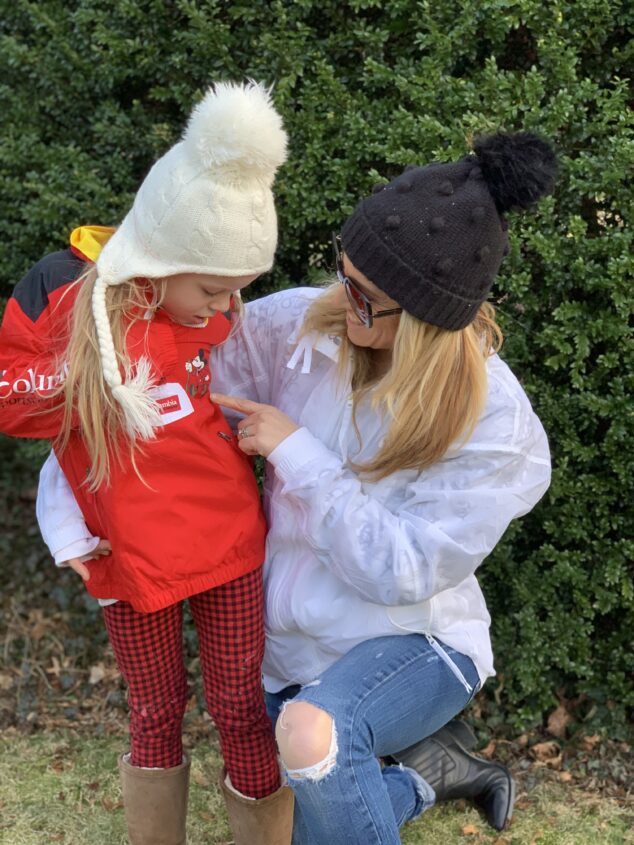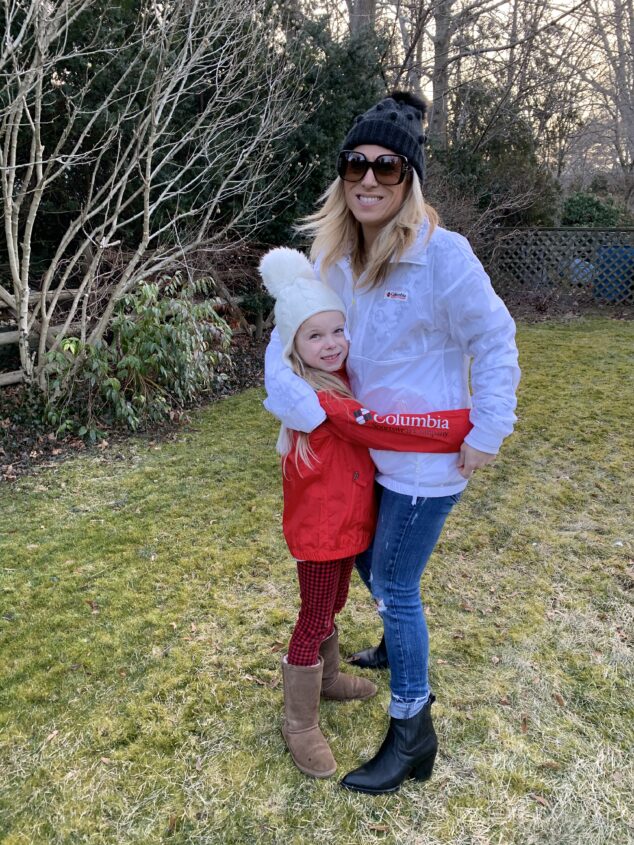 I'm excited to share with I'm rocking on the matching mommy and me front, too! This Columbia Sportswear jacket is their Unisex Disney Intertrainer Interchange™ Jacket. I'm telling you, this one is AWESOME and you're getting 2 jackets in one here, too!
DRAW UP AN ADVENTURE
With rain-and-stain repellency and zip-in 3-point Interchange system, this Disney Mickey Mouse-inspired jacket is a true work of art.

WINDBREAKER FAME
Wear the lightweight nylon shell and soft fleece together for full coverage or stow the shell in the packable Mickey-shaped pocket and wear only the fleece.
SKETCH PRINT
The semi-transparent shell reveals a fleece beneath printed with original Mickey character-art for a unique "animation paper" effect.
**Unisex sizing, women should size down.
Features:
Omni-Shield™ advanced repellency
Zip-in and 3-point Interchange System
Packable
Zippered hand pockets
Rib at hem and cuff
Elastic cuffs
Elastic hem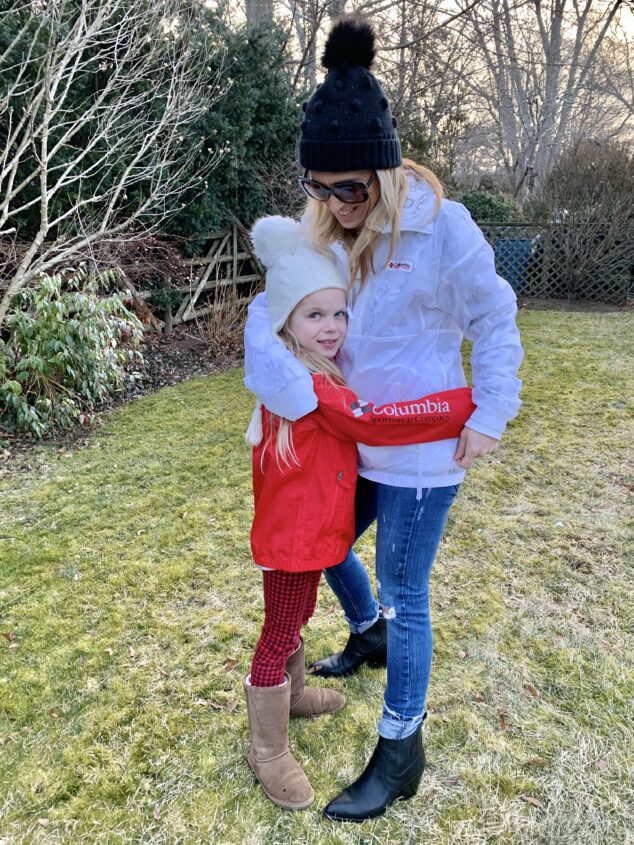 These jackets are PERFECT for spring! What really makes them even more special is the Disney connection. I love that I can wear my Disney love whenever I want! The cool thing is that the styles in the extensive collection feature never before seen character art and several playful references to Mickey. With walking stick in hand, Mickey appears to "hike" along the seams of some pieces and several interior labels pay homage to his adventures outdoors.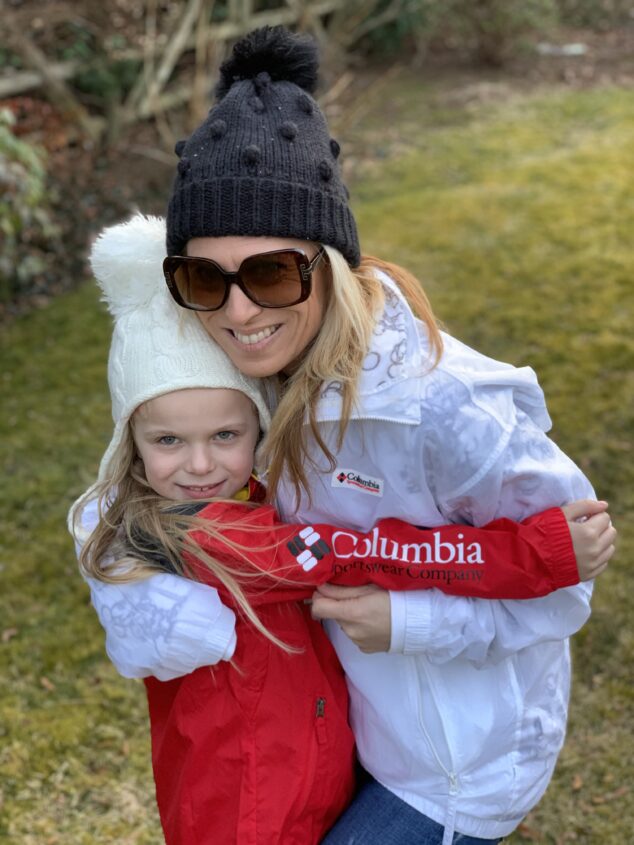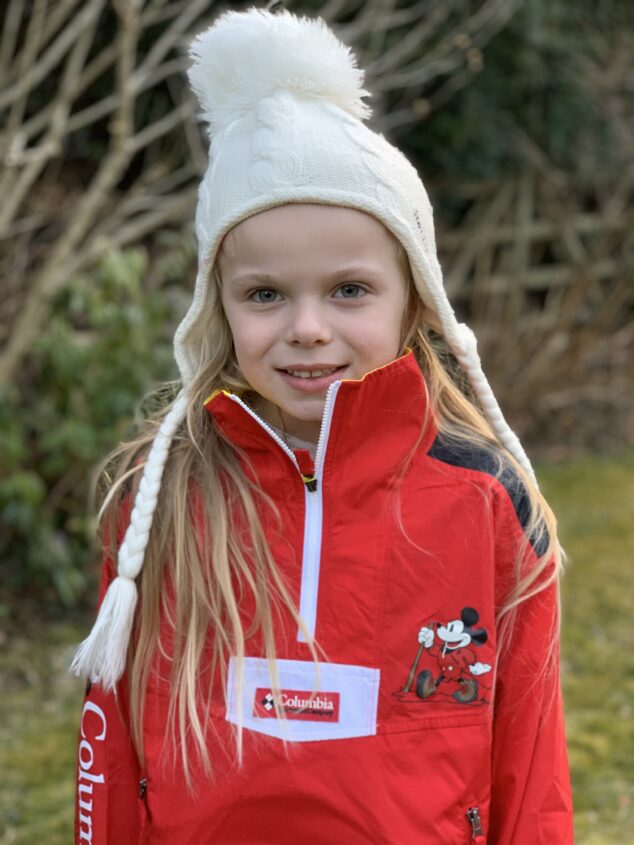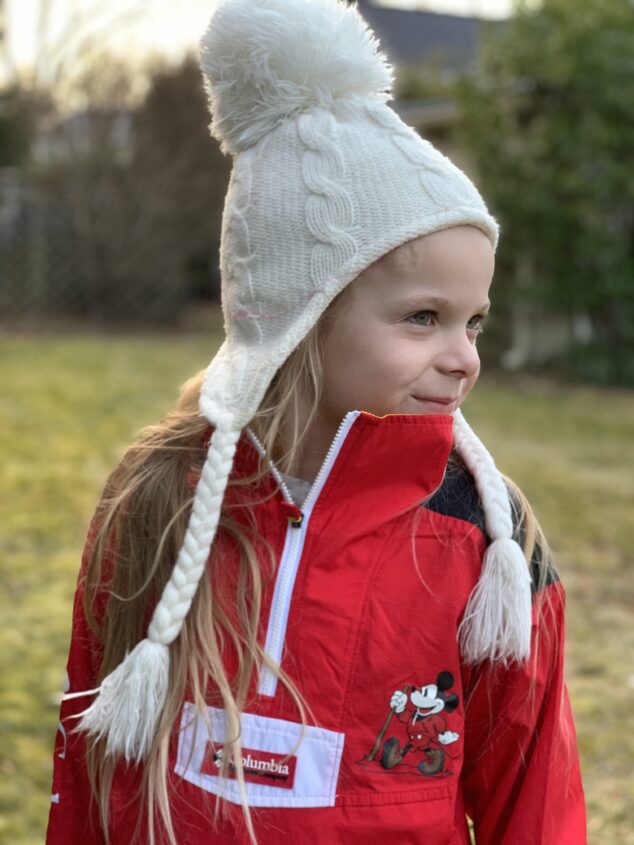 I love how happy Victoria is in these photos! She loved that Mickey was right on her jacket for everyone to see! It's such a easy jacket for kids to pop on and off, too! I love that she can wear this to school, t-ball and soccer! It's so versatile for her and for her activities. I love that it's a great layer that will keep her warm, but one that she will also love to wear, too! That's important for a 6 year old!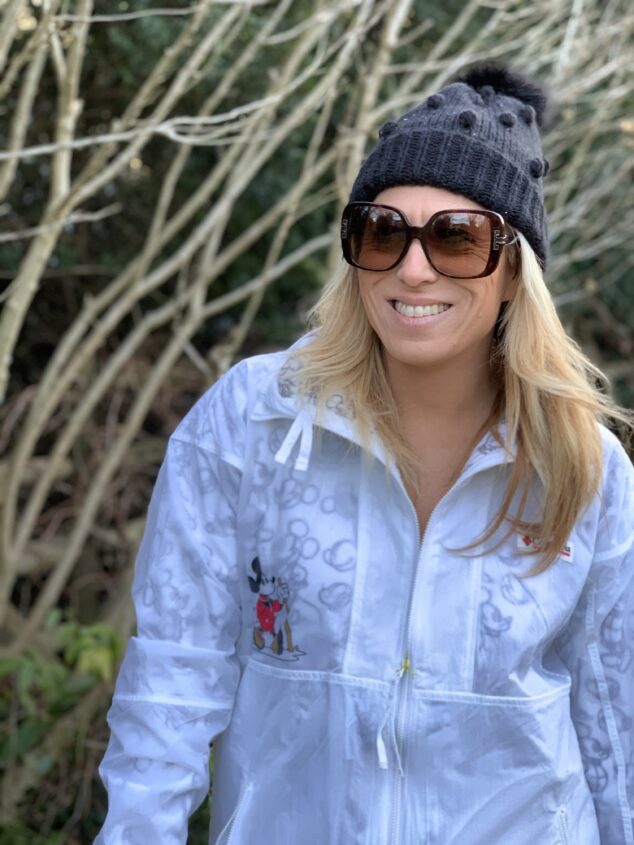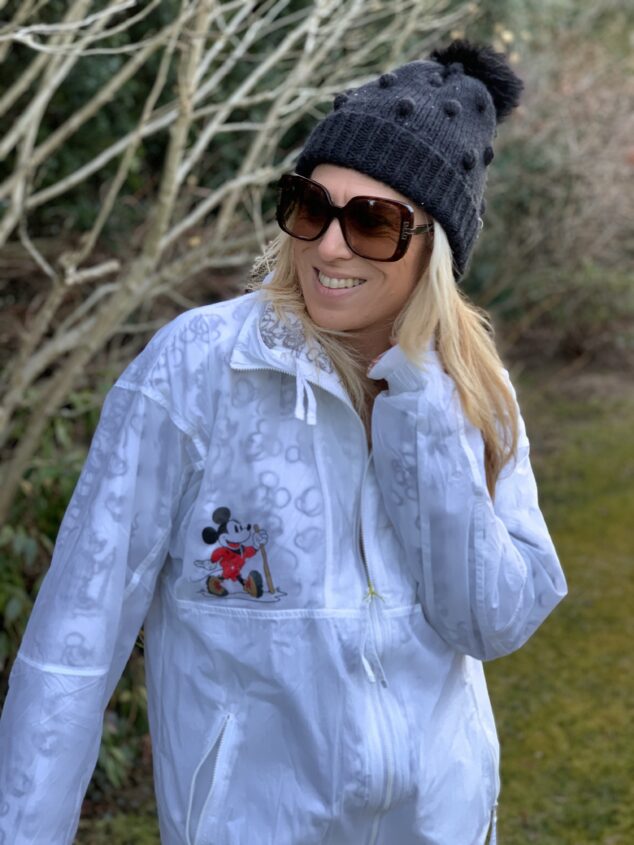 I love showcasing the Columbia and Mickey love on my end, too! This spring jacket is so toasty and warm, too. I love the 3-in-1 system, too. Having the soft fleece lining is perfection. It's one that I just love to slip on and slip off when I'm out and about! I can't say enough about this incredible collection!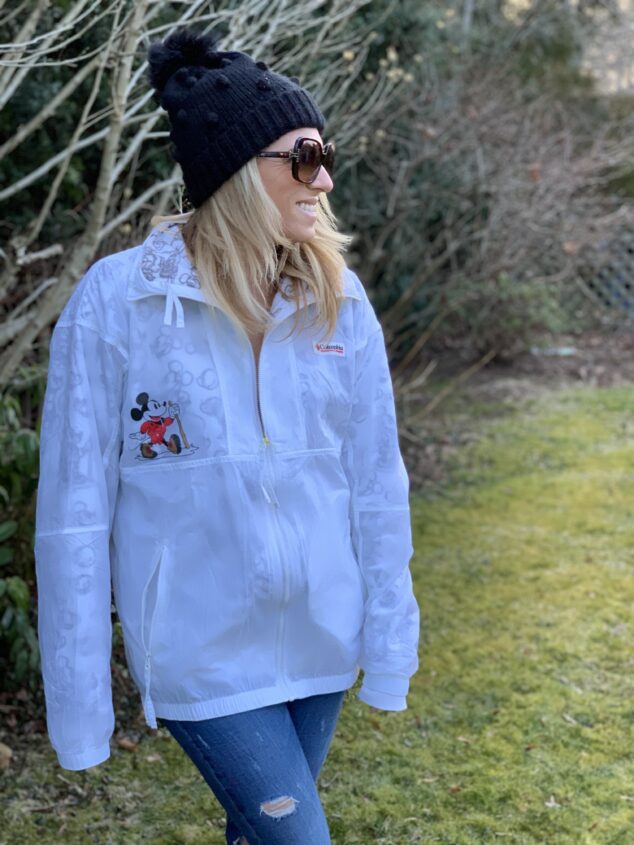 There's so many more items to look at, too from this collection! This special-edition collection celebrates a true Disney original with gear designed for enjoying the outdoors on magical adventures near and far. May the magic of Disney come to life for you, too in through this collection! Shop the entire collection here.
Please don't forget to join my Daily Dose of Style FACEBOOK GROUP! This has turned into my favorite spot online and I love sharing there every single day! It's been an outlet for me to be open and honest about my fashion loves! It's a great place to learn new things, so I hope you come on over! I'm also going to be starting a kid fashion one soon, too!
Loving this Fashion Over 40 – Daily Dose of Style Facebook Group(that I would LOVE for you to join) and I share trends and styles every single day in there, along with the best sales online for fashion. I fully believe that you can and should be able to look your best without breaking the bank. You want to feel confident and beautiful and you CAN! I hope my info helps! We have a ton of fashion fun in there! And you don't need to be 40 years old!!!!!!!

HEAD ON OVER AND JOIN US HERE!!! I also share beauty tips there, too.
Make sure you share with me if there's something you love and I missed it on the blog! See my last post on Rock Band T Shirts! I feel that these tees are tees that any woman can rock (pun intended) at any age! I hope these tees inspire you to go for it! I share something on the fashion and beauty front every single day and I love it.
*Affiliate links included.
*Items gifted from Columbia Sportswear