Looking for some sunnies for the spring and summer months ahead? I've got some cute J.Crew sunglasses for you that have some incredible price points right now. We're all about trying to save some money right now, so it's important to make sure you're shopping smart and looking around for the best deals out there.
J.Crew Sunglasses
J.Crew is one of my favorite spots to shop. I have always loved their classic, yet chic styles. I feel like everyone can find at least 1 thing at J.Crew that they love. Since I've been on the hunt for some cool new sunnies, I've been all over J.Crew sunglasses trying to find some that I love at some good prices. I know with 5 kids that the chances of me not breaking a pair of designer sunglasses is pretty low! I'm not alone, right?
I was super excited to see J.Crew sunglasses that ranged in style, too. I think one of the coolest things to do in the summer when it comes to sunglasses is have a few pairs. I love being able to show off different looks and styles with my shades. It's a fun way to have some fun with fashion and style, especially in the summer when you're usually wearing the same bathing suit day after day.
J.Crew Sunglasses: Seaside round cateye on sale right now for $23.49
What I love about these J.Crew sunglasses is that they are a cool shape. I'm all about the cateye right now.  I think it's the kind of shape that can work on anyone. It's an old school style that always looks chic. I personally think that anyone at any age could rock these, too.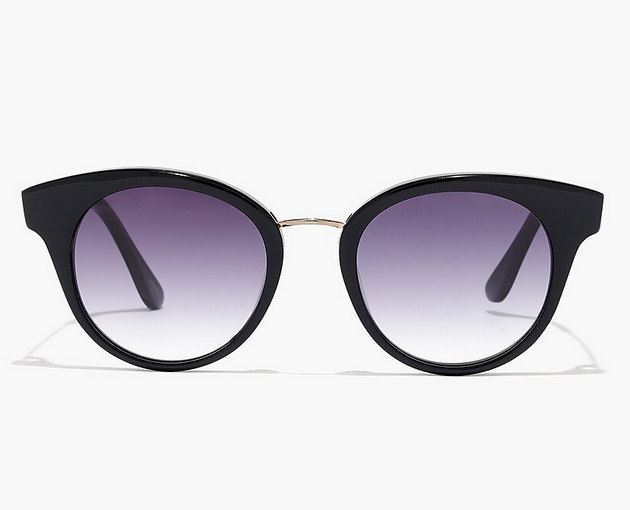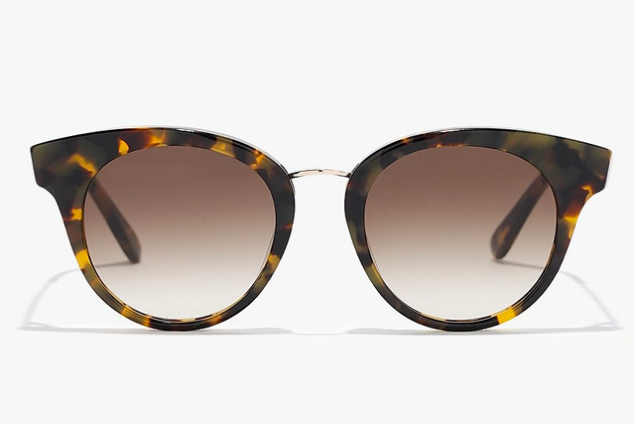 J.Crew Sunglasses: Marina wire frame sunglasses
These frames are super throwback frames. The second I see them, I think 70s! I think these are just awesome and cool and super chic for women. This frame won't work for everyone, but these will work for people who love a different shaped frame!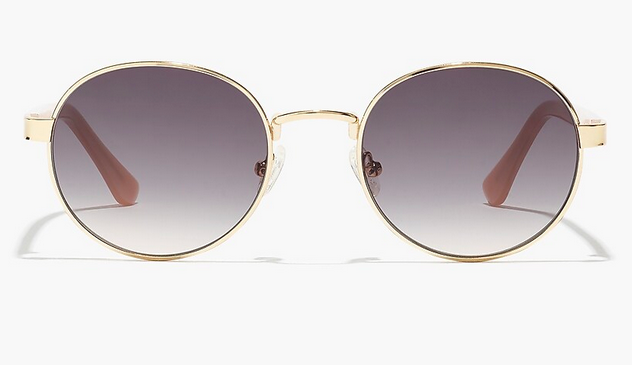 J.Crew Sunglasses: Carnival round sunglasses
I personally love any kind of sunnies that are BIG AND BOLD. I think these are so chic and so stylish and so fabulous! I think these are so perfect for any woman! They remind me of Jackie O! If you're looking for a pair that is just perfect, these are them! I love this so much and can't wait for them to arrive (yes, I ordered them!).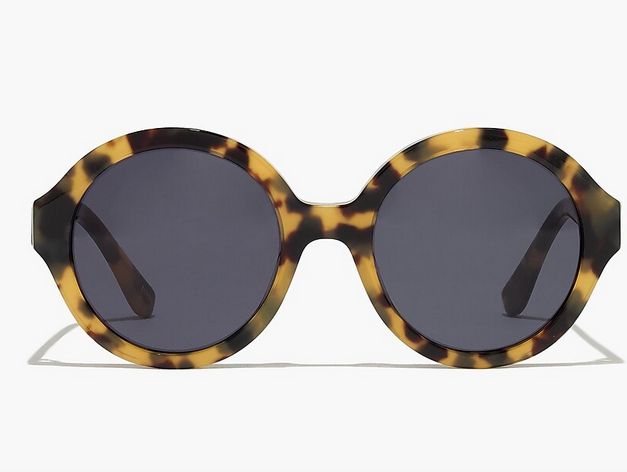 J.Crew Sunglasses: Retro rectangular sunglasses
If you're looking for some rectangular styles, these are them! I think these are FABULOUS! I think what really makes them jump out for me is the size of them. I think that they are truly the perfect size for any face. I also think that when you have different styles in glasses (like grabbing a rectangular shape), it's just fun! I always used to change up my sunglasses when I was a teen and I love doing it now, too!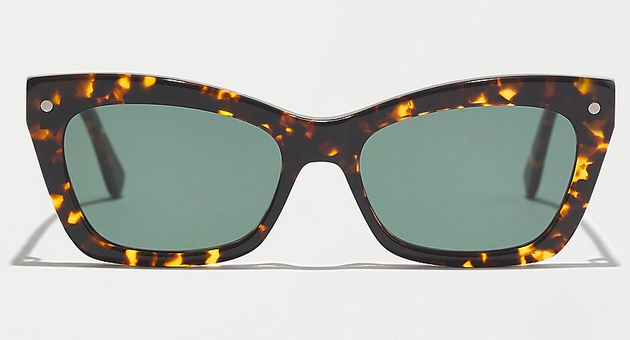 I hope one of these pairs jumps out at you! Don't forget, too! These styles are ALL on sale right now! You can grab one of these styles at a great price right now! Don't miss out if you can! Sunnies need to be worn all year, but these styles in the spring and summer are essential!
Please don't forget to join my Daily Dose of Style FACEBOOK GROUP! This has turned into my favorite spot online and I love sharing there every single day! It's been an outlet for me to be open and honest about my fashion loves! It's a great place to learn new things, so I hope you come on over! I'm also going to be starting a kid fashion one soon, too!
Loving this Fashion Over 40 – Daily Dose of Style Facebook Group (that I would LOVE for you to join) and I share trends and styles every single day in there, along with the best sales online for fashion. I fully believe that you can and should be able to look your best without breaking the bank. You want to feel confident and beautiful and you CAN! I hope my info helps! We have a ton of fashion fun in there! And you don't need to be 40 years old!!!!!!!

HEAD ON OVER AND JOIN US HERE!!! I also share beauty tips there, too. Love your support and let me know what it is you're looking for, too!
Make sure you share with me if there's something you love and I missed it on the blog! See my last post on my Monogram Jewelry! I'm all about sharing everything I can when it comes to fashion and beauty! Hope these posts help you out!
*Affiliates within this post.