We're doing lots of things at home right now and one of them is beauty treatments! This weekend I researched how to make your own face mask. There are so many different natural options out there! I'm happy to share all of the information that I found with you about fabulous DIY Face Mask options. You will love these and most likely have many of items needed to make these your house right now!
Make Your Own Face Mask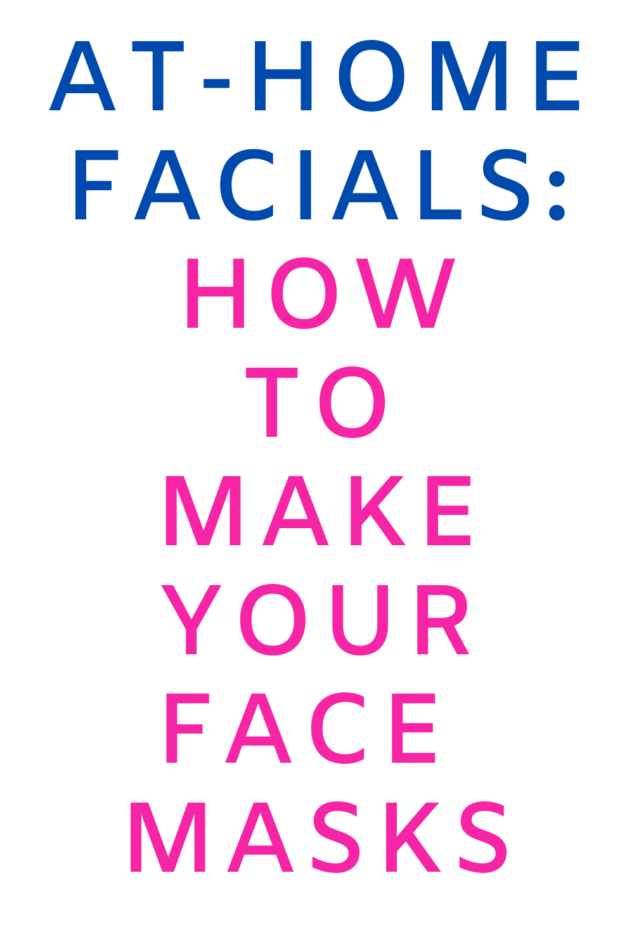 If you're someone who loves a good beauty treatment, you'll be happy to hear that you can bring this love right into your home without a worry! You might not be a home facial pro, but I will say this – you'll be able to bring in some beauty-love as best as you possibly can with these tips.
So how do you Make Your Own Face Mask?
First up – you need to find ingredients that work for you. Many of us know what's harsh on our skin and what isn't. Some of us have allergies, too – so we definitely need to stay away from certain ingredients that we would be using to make these face masks. Not to mention – there are certain foods and ingredients that we don't particularly like or care for, you definitely want to make sure those aren't included too.
Here are some Make Your Own Face Mask options I found online that I'm excited to share with you! I also will be sharing (2) DIY Face Mask options that my mom used to make when I was a kid for her own face, too! I used to get a kick watching her make them and walk around the house with one on.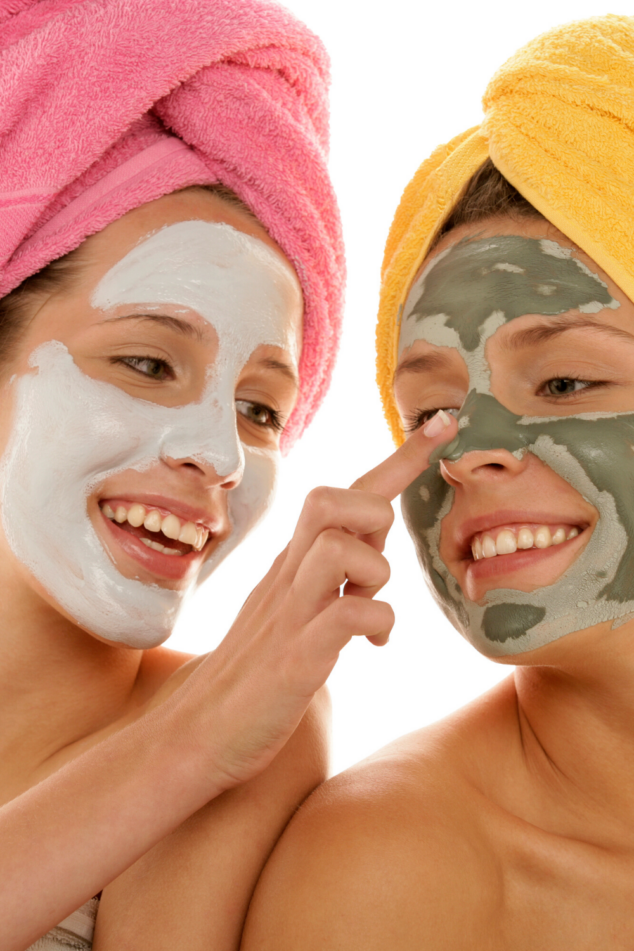 BANANA FACE MASK:
Ingredients: Banana and Water
Mash up a whole banana and add a little water. You just want to make sure you get a good paste going. Add to your face and let stay on for about 20 minutes. Just rinse off with water once the time is UP! This will help give your face a nice glow. This is one that I remember my mom doing when I was a kid.
BANANA / HONEY / OJ MASK:
Ingredients: Banana, Honey and Orange Juice
If you're a banana lover, here's another one with make your own face mask option with this ingredient. Bananas have a strong aroma, so make sure you're a banana lover before you do these! This one is also very easy to make. Just mash a banana into a bowl and then add (1) tablespoon of honey and then (1) tablespoon of orange juice. This is a pretty basic and easy DIY face mask to make at home.
Just as the one above, keep on your face for about 20 minutes. I like to lay down with it on because it's lumpy and slides off if you're not. This will leave your skin feeling radiant! You can also add this to your arms or legs or anything. It's a refreshing mask! Rinse when done and viola!
YOGURT / LEMON MASK:
I found this one online and really thought it sounded easy. I tweaked it myself because I didn't have the exact ingredients that the "recipe" called for when coming to doing a Make Your Own Face Mask. Grab a cup of yogurt (plain is what you need) and then add some lemon juice. My suggestion? Take a lemon and cut it 1/2 in half and squeeze into the cup of yogurt. If you don't have a lemon, use lemon juice.
Make sure spread the mask over your face and let sit for about 20 minutes, just wash it off and GO!

AVOCADO / YOGURT / HONEY MASK:
Where are my avocado lovers? Here's an easy DIY Face Mask for you to make at home for some beauty fun. What do you need for this one? A whole avocado, plain yogurt and honey! That's it! Mash your avocado into a bowl and add spoonful of yogurt and a spoonful of honey. Mix everything up!