Our beauty routines are getting an at-home makeover! From doing a gel manicure at home to knowing the best home massager – it's a new beauty frontier! Many of us (GASP!) need to start waxing at home. I'm someone who needs to get waxed every week, no joke.
Whether it's my eyebrows, lip or chin I need to get a touch up. I know I'm not alone, but now my waxing will be done from him. I'm sharing some waxing supplies you need for at home waxing.
Waxing Supplies You Need for At Home Waxing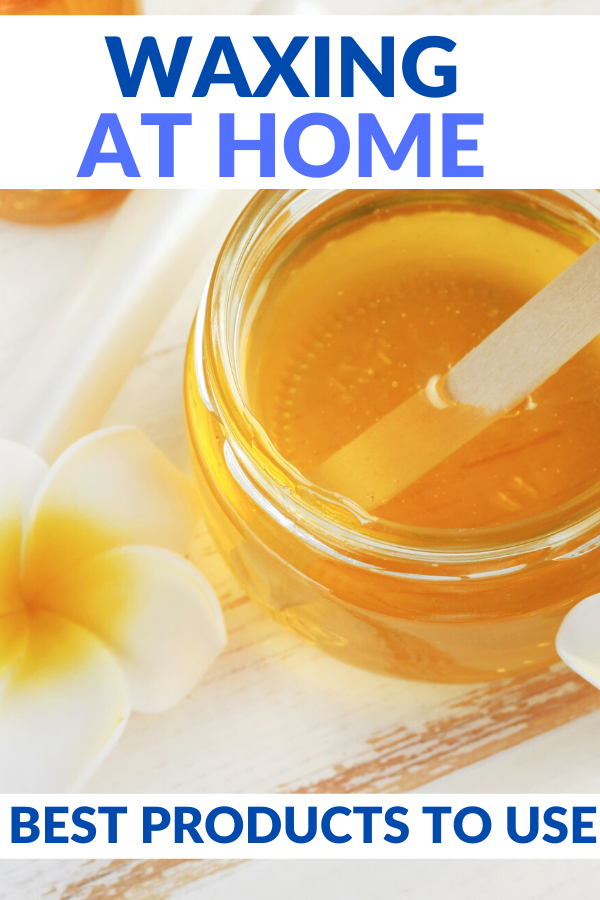 When it comes to waxing, it's all about making sure you have the right waxing supplies. It's that simple. You want to make sure you have reputable items for yourself because wax can be hot and wax can be intricate to use on your body, especially if you don't normally use it.
Whether you're planning on a full body wax, underarm waxing or face wax at home, you need the best self waxing supplies you can get. I'm always amazed when people just buy whatever they can find and not take the time to do some research and look around for the best quality, the best reviews and the best prices. It's always interesting to see people just jump at anything, especially when it has to do with your own skin.
Professional waxing products seem to be the best ones to be looking at when stocking up on waxing supplies. I'm going to give you a list of what you should and could be stocking up on at home. I hope that you'll be able to find some good and useful information from what I'm going to sure.
First thing you need when it comes to waxing supplies? WAX. I'm going to share below some of my favorite wax kits.
Nad's Body Wax Strips $8 – This is the one that I've used before and I've really enjoyed using these strips. These were very easy to use and really easy to learn. I think it's all about making sure you're using an item that it's too overwheling for you.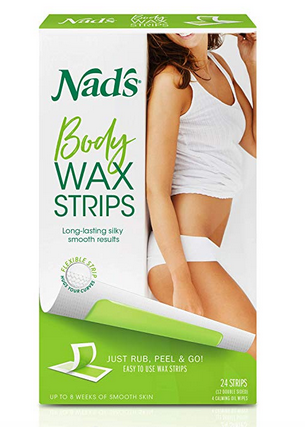 Easy All-In-One Wax Kit: No heat, no mess, no fuss! Everything you need to quickly remove unwanted hair in one box

Ready-To-Use Hair Removal Strips: Just rub, peel and go! Perfect at home, on the go, or traveling

Effective Hair Removal Wax: Salon-quality formulated with natural beeswax for strong adherence; removes even the shortest hair by the root; keeps your skin silky smooth and hair-free for weeks

Flexible Wax Strips Hair Removal: Shapes softly to body curves; perfect for back, shoulder, arms, legs, brazilian, bikini area, underarms, armpit, stomach

Cold Wax Formula: Gentle on skin, tough on unwanted body hair! Suitable for all skin types; dermatologically tested, hypoallergenic and fragrance-free
Flamingo Body Wax Kit $20 – I've heard about this kit over and over from a few beauty loving friends! Really excited to share this one with you because I think it's an easy way to go and the price point you can't beat!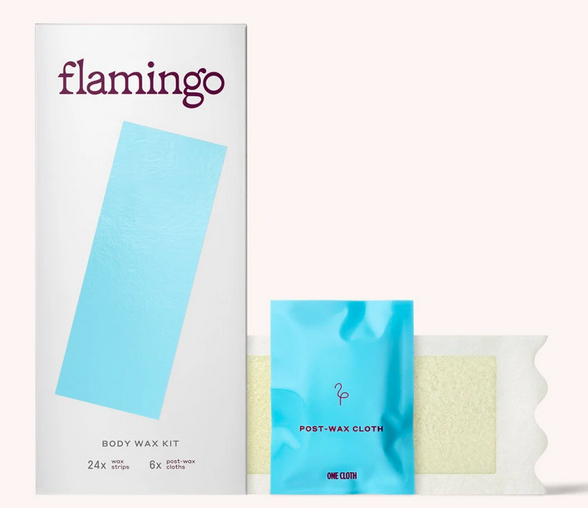 Ready-to-use (no heating required), soft gel wax strips for the body. Kit includes 24 (12 double-sided) strips. Each strip is good for (at least) two pulls.
Bliss Poetic Waxing $24.99 – I've been a Bliss Spa lover since I lived in NYC back in 2000! It was always my go to spa and I still buy my eyebrow stain from there, too. I was so happy to see that they have waxing supplies for women and men to use at home, too.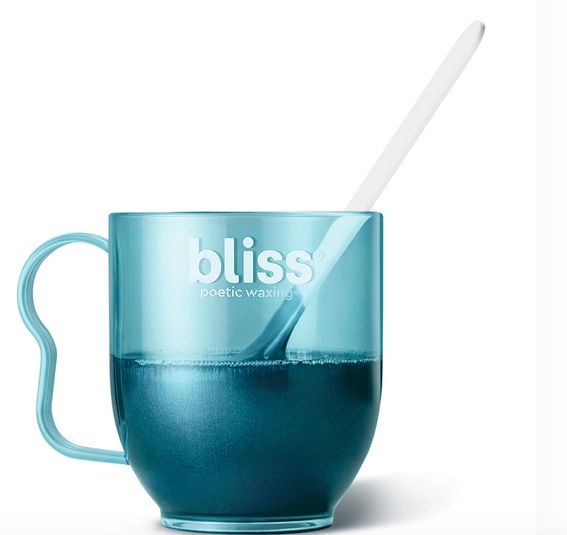 This iconic spa formula makes anywhere-hair removal – from eyebrow arches to ankles – a breeze. No strips, no appointment needed.
Safe, low-temp, no-strip wax hardens quickly making it fast and easy to use; colorful blue formula for precise application
Wax shrink-wraps each follicle to remove even the shortest, coarsest and most stubborn hair from the root, so skin stays smoother longer
Chamomile oil makes it gentle enough for the most sensitive skin, leaving skin soft without irritation
Sugaring Hair Removal Waxing Kit – Organic Sugaring Paste for Brazilian, Legs, Arms, Bikini, Back, Chest, Face $24.99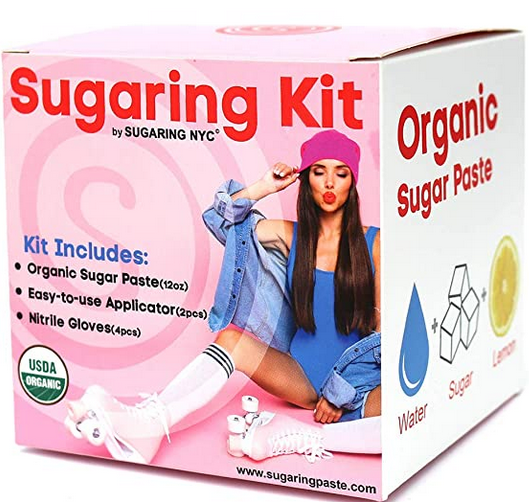 Voted Best Sugaring Paste on the Market

Easy to Use – No Heater Required

Can Be Used With All Skin Types

Quality from Largest Sugaring Hair Removal Chain in USA

100% Organic Ingredients: Organic Sugar, Purified Water, Organic Lemons
Nair Roll-On Milk and Honey Sugar Wax for Dry & Sensitive Skin (pack of 6) $99.99 – Nair is a go to for many people when it comes to hair removal. Love that they have a waxing option that seems to be easy to use and user friendly.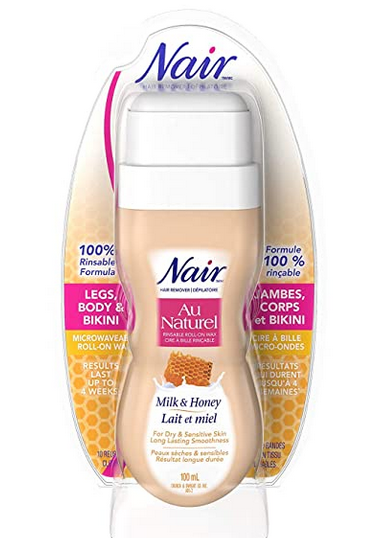 Milk and honey formula soothes sensitive skin

Specially formulated for hair on legs, body, underarms and bikini area

Roll-on design makes wax easier than ever to apply

100% rinsable formnula

15 second microwavable roll-on wax with 10 cloth strips
Cirepil The Original Blue Wax Beads by Perron Rigot $21.50 – I asked my friends to share with me what they use and this product came up from a few of them! I have never tried it, but I do trust these girlfriends who swear by it for at home waxing.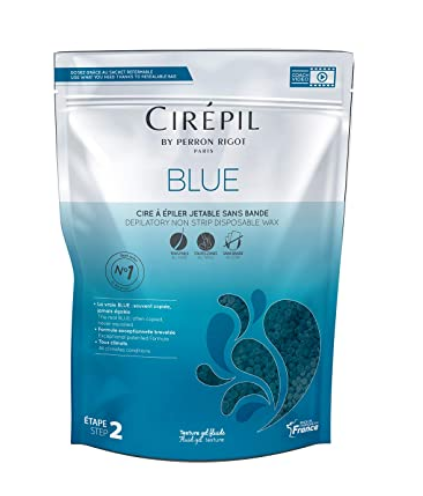 EFFECTIVE & LONG LASTING: Cirepil's patented polymer formulas, high in quality, allow the wax to be used on all hair types whether short, shaved, long, soft or coarse. Cirepil waxes 'shrink wrap' hair for easy and complete removal

SAFE FOR ALL-PURPOSE USE: Cirepil created a range of gentle waxes (low in temperature) that can be used on all areas of the body including, not limited to, face, eyebrows, lips, arms, underarms, chest, bikini and legs. Dermatologically tested

PROFITABLE & EASY TO USE: Cirepil Wax is easy and convenient. Unique beads allow you to measure and refill as needed. Save time and money, no strips needed! Low, gentle temperature allows a more comfortable application yet quick, easy removal

HOW TO USE: Melt wax (within it's tin) in the Cirepil Heater until melted. After consultation, test wax temp. Prepare skin, check hair growth. Apply wax thin, even in direction hair grows. Remove in opposite direction, close to skin, finish with After Gel.
I hope this round up helps you out when looking for waxing supplies that can be used at home. When you're waxing at home you need to make sure you have the best products possible. Don't just buy anything! PLEASE! Use this as a guide to help yourself on the beauty front. These can all be used for face waxing at home, underarm waxing at home, full body wax at home. These are professional waxing products from reputable companies.
You're probably doing lots of beauty things at home right now. Make sure you check out my post on How to Cut Hair at Home.
Facebook page! This has turned into my favorite spot online and I love sharing there every single day! It's been an outlet for me to be open and honest about my fashion loves! It's a great place to learn new things, so I hope you come on over! I'm also going to be starting a kid fashion one soon, too!
Loving this Fashion Over 40 – Daily Dose of Style Facebook Group (that I would LOVE for you to join) and I share trends and styles every single day in there, along with the best sales online for fashion. I fully believe that you can and should be able to look your best without breaking the bank. You want to feel confident and beautiful and you CAN! I hope my info helps! We have a ton of fashion fun in there! And you don't need to be 40 years old!!!!!!!

HEAD ON OVER AND JOIN US HERE!!! I also share beauty tips there, too. Love your support and let me know what it is you're looking for, too!
Make sure you share with me if there's something you love and I missed it on the blog! See my last post on my Blonde Root Touch Up at Home! I'm all about sharing everything I can when it comes to fashion and beauty! Hope these posts help you out!