Are you ready for the best face wash for teenagers? I've got a few of them to share with YOU! We've officially hit the moment where face washes are a must for my teens. Nobody wants acne and pimples, skincare starts when you're a teen.
Best Face Wash for Teenagers
You can't always prevent acne and pimples and blackheads, but you can do what you can to keep your face clean as can be. I have 4 sons that are 15, 14, 13 and 12 and I've been having them do skincare routines for the last few years. I've talked about my personal pick for the best face wash for teenagers before, but I want to share a few more.
I'm always asked by my friends and readers to share my favorite and best face wash for teen boys (since I have so many). I have to tell you, there are a bunch of them out there that I love for teen skin, especially boys. I know my sons sweat a lot and that can cause dirt and oil build up if they're not washing and taking care of their skin.
My biggest piece of advice when it comes to the best face wash for teenagers is to find one that works perfectly for your teen and have them use it around the clock. Don't make it be a one and done kind of thing. Make sure they're taking care of their skin every single night. It's a pain, but it's essential.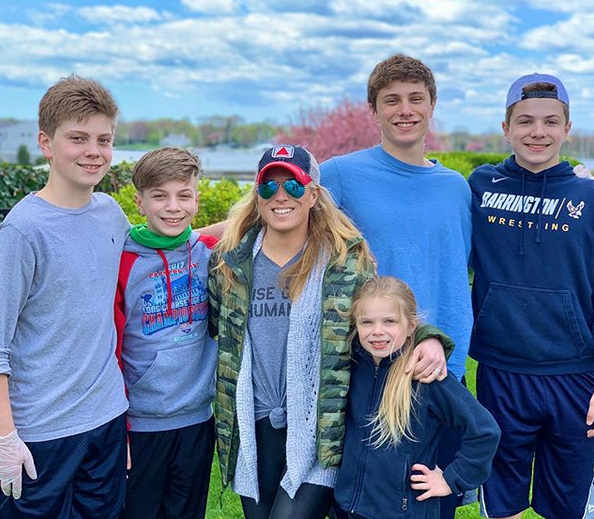 I will write another post on the best face wash for tweens because I do know that their skin is a little more sensitive and delicate. I do have my son Henry (who is 12) use the face wash that I buy his brothers, but I didn't do that for my William (my oldest) when he was 12. I went for face washes best for tweens.
When it comes to naming the products below the "best face wash for teenagers" I want to make sure I let you know that we have used all of these. I would never share a product my own kids haven't tried. I know many moms will share what they love, but it's important to see up close and personal.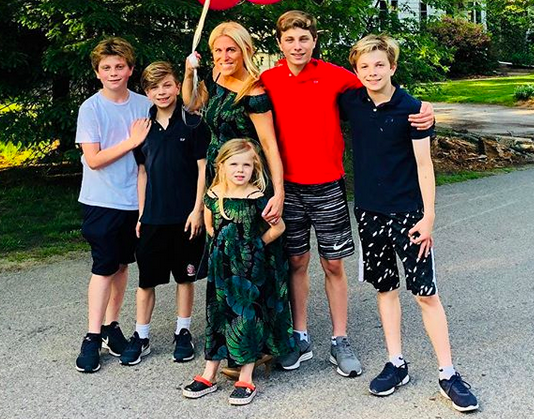 My sons also like these products, too. Their only "requirement" was that it didn't smell bad. Sounds like a teenager, right? I was reading the label to see what it promises to do and what ingredients are in it and all they cared about was smell. So… the products below made the "smell" cut, too!
Best Face Wash for Teenagers:
CeraVe Foaming Facial Cleanser – I love this one because it's a foaming cleaner. I feel like foams work really well with my sons when they're "lathering" up to clean their face.

CeraVe's Foaming Facial Cleanser has a unique formula with three essential ceramides that cleanses and removes oil without disrupting the protective skin barrier. Gentle foaming action refreshes and cleanses skin, as well as removes excess oils.
Key Ingredients:
Ceramides 1,3 and 6-II – help restore protective skin barrier
Hyaluronic Acid – attracts moisture
Niacinamide – helps calm skin
Benefits:
Fragrance-free
Non-comedogenic
Non-drying
Non-irritating
Recommended for normal to oily skin types
#1 Dermatologist Recommended Skincare Brand
CLEAN & CLEAR® Essentials Foaming Facial Cleanser – This is a great one for morning and nighttime use. I love how it's gentle, but also gets a solid and good clean for your teens face. When looking for the best face wash for teenagers, this is a good one!
CLEAN & CLEAR® Essentials Foaming Facial Cleanser cleans skin and washes away problem-causing dirt, oil, and make-up to help skin stay clean and healthy. The rich lather is oil-free and gently removes dirt and oil without over-drying and leaves skin clean and refreshed.
You have to start somewhere. And awesome clean skin, starts with ESSENTIALS Foaming Facial Cleanser.
Plus, Clean hands, of course.
Use those clean hands to splash water on your face.
Squeeze a small amount of cleanser onto wet palms – a dime-size should do it.
Work into a rich lather. Place the now foamy cleanser onto your face and use your fingertips to gently swirl it around…circles, figure eights…that type of thing.
Avoid your eyeballs, but feel free to clean your neck.
Rinse thoroughly then pat dry with a towel.
You're now ready to move on to step 2: ESSENTIALS Deep Cleaning Toner.
Your pores are going to love you.
Buy it here for less than $10.
philosophy Purity Made Simple Cleanser – We gave this one a whirl and the smell is amazing! My sons all loved that about it. It was a little pricer, around $40… but I wanted to give it a shot because I had read good things about it. We really did like this one, too!

What it is: A face wash for easy, one-step cleansing—Purity Made Simple Facial Cleanser, the number one face wash in America.
Skin Type: Normal, Dry, Combination, and Oily
Skincare Concerns: Pores, Dryness, and Dullness and Uneven Texture
Ingredient Callouts: Free of phthalates.
What Else You Need to Know: Begin with the most basic step of all. Purity Made Simple one-step facial cleanser is an award-winning cleanser that melts away dirt, oil, and makeup. It tones and lightly hydrates in one simple step for skin that feels perfectly clean and comfortably balanced. Formulated for all skin types and gentle enough for the sensitive eye area, it deep cleans pores while natural oil extracts help condition skin.
Cetaphil Daily Facial Cleanser – I actually have used this one, too! I love how gentle this is on skin and how it's great for any age. This one really just works well and you can feel how clean your face is afterwards.

Cetaphil Daily Facial Cleanser for normal to oily skin is effective for normal, combination or oily skin. Its non-irritating formula is designed to remove surface oils, dirt and makeup without leaving skin feeling tight or overly dry.
This foaming skin cleanser leaves skin with a fresh feeling, doesn't leave behind irritating residue and is non-comedogenic.
I hope these help you when it comes to trying to figure out the best face wash for teenagers. I didn't want to give too many because (honestly) I love the 4 of these and they work great. My biggest piece of advice is to buy one, try one and see how it goes.
Ask you teen how their skin feels.
Keep an eye on their skin and see how it's reacting.
Make sure you are happy with the results in one week, one month and then 3 months.
I'm all about doing what you can now for your teen's skin. It's as simple as getting them into the routine of face washing. I love being able to add this in and make sure I'm doing what I can for my kids skin.
If you're seeing any acne and pimples pop up (pun intended!), here is a post on best acne products for teenage skin. I love all of these here, too!