American Girl KIRA BAILEY is here! She is the the American Girl 2021 Girl of the Year and she is FABULOUS! This is one thing that Victoria has been so excited for each year. This year we were extra excited to be involved with the American Girl 2021 launch!
American Girl Kira Bailey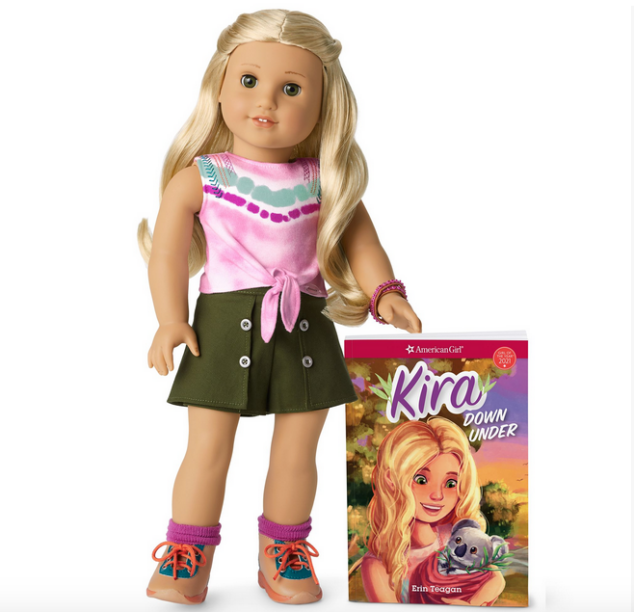 Victoria was asked to be part of a special ZOOM with American Girl on Good Morning America on December 31st to launch American Girl Kira Bailey. We weren't sure what the doll would be or what she would look like, so having Victoria be part of the special unveiling was a dream come true for her.
She woke up EXTRA early (5:30AM) to be part of this amazing segment. To know that American Girl personally asked her to be part of this with 24 other kids was just awesome. She will remember this experience forever and ever!
As you can tell (we circled Victoria in the red sweater), she was ECSTATIC! She was jumping up and down and so happy to be part of the experience with American Girl Kira Bailey. We were laughing at how adorable all the kids were and super excited about being on TV!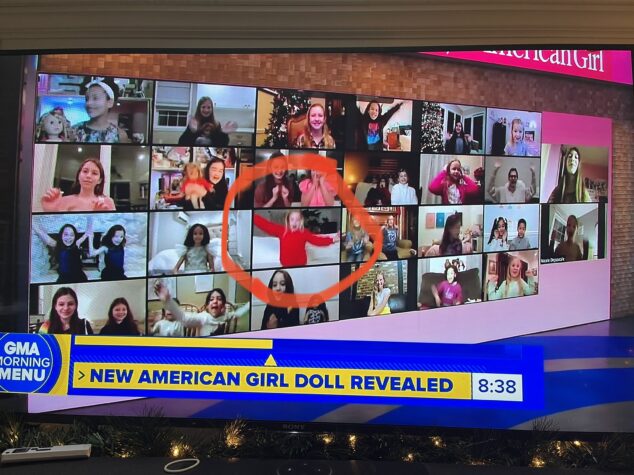 This was right before the HUGE reveal of the American Girl Kira Bailey. Victoria was waiting with bated breath to see what the doll would like look and who she would be. I love this photo because it's the moment right before she fond out.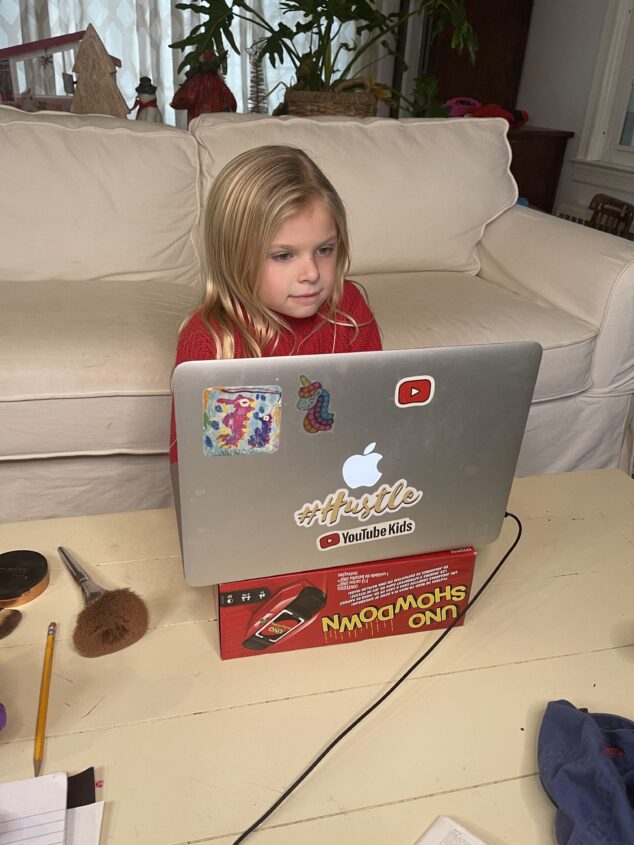 It was American Girl Kira Bailey! Which was amazing to see! The kids went CRAZY! It was adorable seeing her come to life for these girls.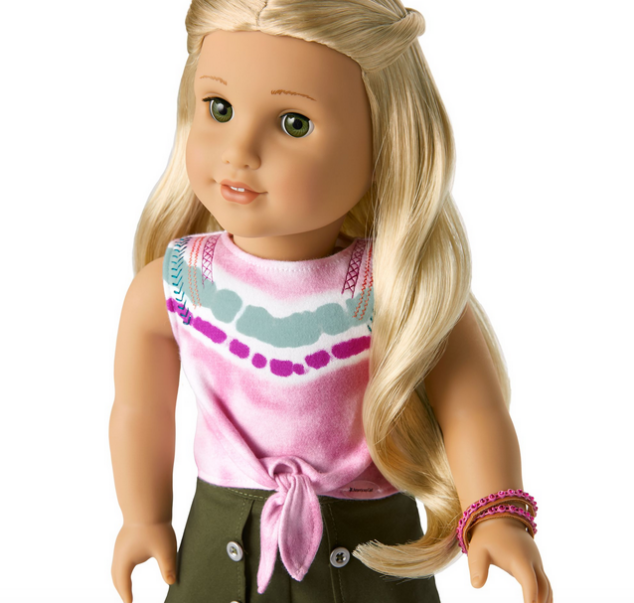 Kira is thrilled when she gets to spend a month at her aunt's Bailey Wildlife Sanctuary in Australia helping care for koalas, wombats, and kangaroos.
She's always loved caring for animals, but it's not all cuddles with cute joeys. When the baby wombats escape and there's a predator on the loose, it's up to Kira and her new friend Alexis to attempt a midnight rescue in the Australian bush!
The 18" Kira doll has green eyes and long, wavy blond hair that can be brushed and styled. It comes styled in a half-up twist with long loose curls.
A tie-dye tank top that ties in the front and has embroidered decoration on the shoulders
A green pleated skirt with buttons up the side
A pair of brown lace-up boots that are tough enough for bush walking
A pair of purple socks
A purple wraparound bracelet
The Kira Down Under paperback book
What I love is that you can't find Victoria without her American Girl Kira Bailey. She's always with her and it's adorable. She always makes she she's matching with her and trying to get matching hairstyles. I just love watching her be in love with a doll. Look at this smile!!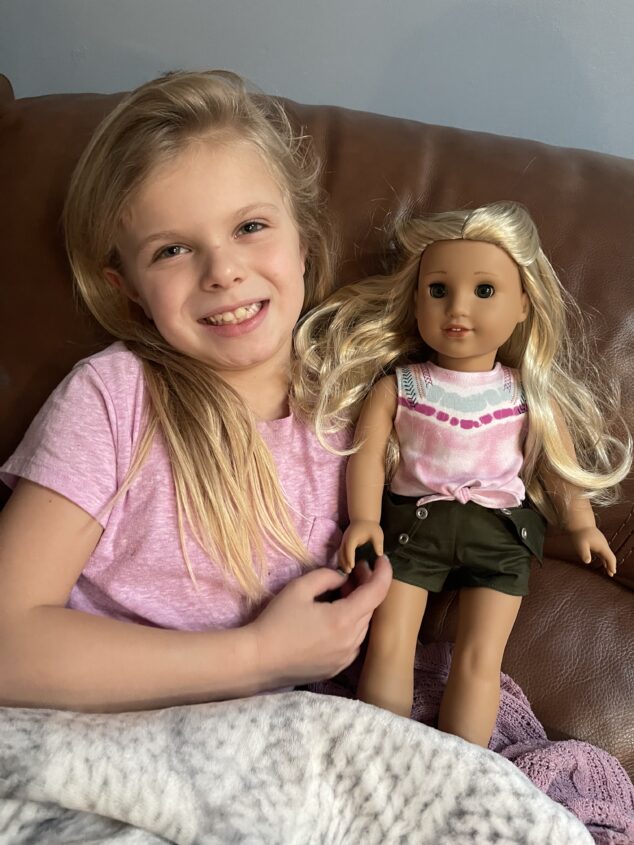 If you're looking for an American Girl Doll, this is a great one for your child. I love that American Girl shows our children the power of independent play, curiosity, education and entertainment. I've been a long time fan of American Girl and I love that my own American Girl has fallen in love with them.
If you're not familiar with the history of American Girl, American Girl is an American line of 18-inch dolls released in 1986 by Pleasant Company. The dolls portray eight- to twelve-year-old girls of a variety of ethnicities, faiths, and social classes from different time periods throughout history. They are sold with accompanying books told from the viewpoint of the girls.
I love the level of knowledge and love and passion that each doll brings a child.
I've written about American Girl each year on my blog. Love for you to check out the American Girl from past years on the blog.