I'm excited to share a Valentine Word Scramble with you for Valentine's Day. This printable is free and easy and fun for kids of all ages to do for the holiday. If you're looking for some fun activities to do for Valentine's Day, add this into your activities.
Valentine Word Scramble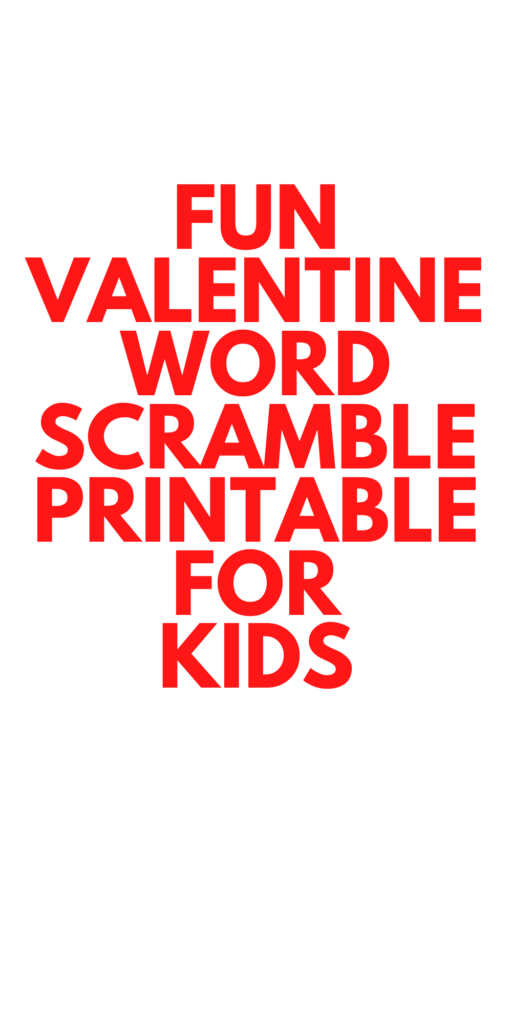 This Valentine's Day holiday is going to be a different one for families. Usually we love to celebrate this holiday with friends and classmates and family. Many families have scaled back their plans and are making this holiday a more chill one at home. Everyone is going to be looking for activities to do with kids at home. Make sure you recommend this Valentine Word Scramble.
Word Scrambles are fun because it's a great way for kids to think about words and letter, but my top 3 reasons are because:
Learn new words
Improve their spelling
Work with others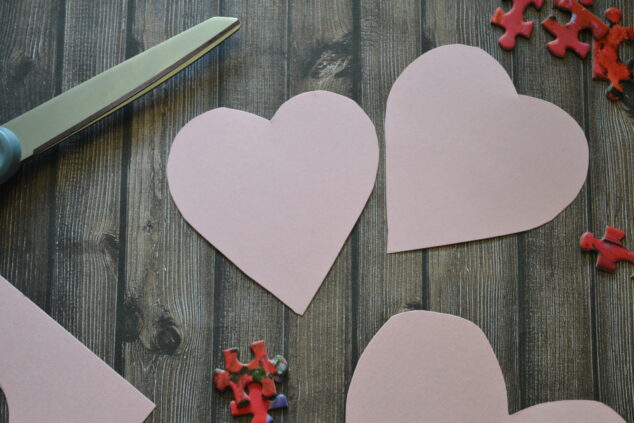 This Valentine Word Scramble in particular only utilizes words that have to do with the Valentine's Day. I was channeling lots of love for this one. You don't have to worry about any tough words for your kids. Everything is easy and fun for kids to discover. I had a lot of fun creating this one because it made me smile when I got to jot out the different words.

There are (2) Valentine Word Scramble printables that I'm sharing on the blog. Both have the sames words in both of these printables, but they each have a different look and feel. They both exude Valentine's Day, which is the good thing about them. I wanted to use reds and pinks and hearts as much as possible!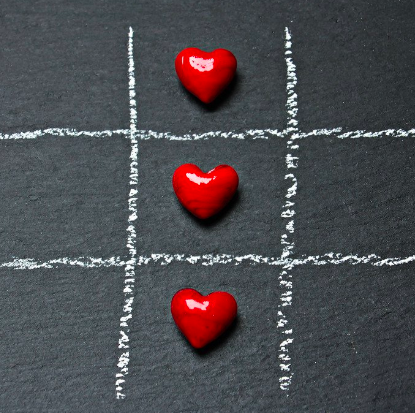 Have your child pick the Valentine Word Scramble printable that they like the best. Kids love to have options and we wanted to make sure they felt that they had one when it came to picking out the one that they wanted. You can easily print this out with the attached PDF link below each Holiday Word Scramble.
Directions for the Valentine Word Scramble Printable:
Take a look at each word and slowly start to see if a word jumps out.
Start taking each word and break it down.
Slowly build together the word that is written out.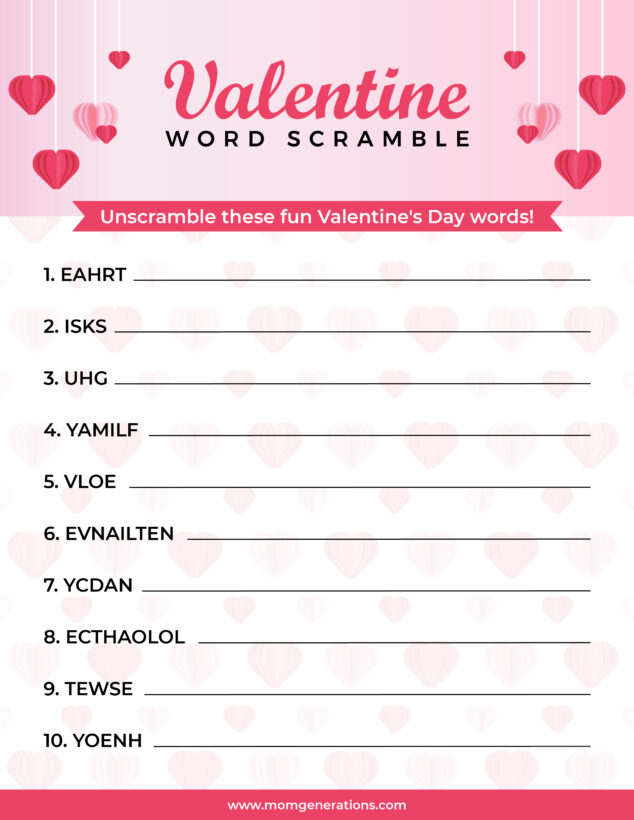 Print out here.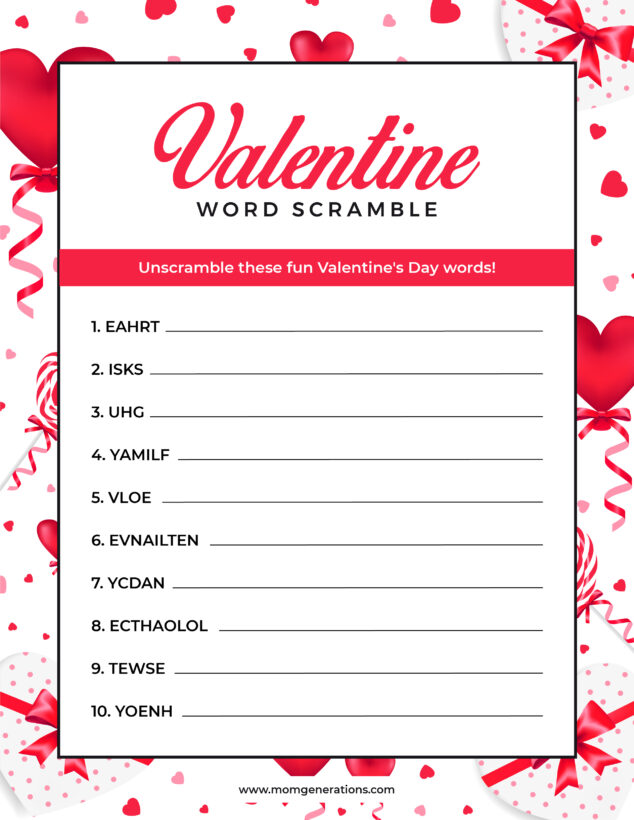 Print out here.
Parenting tips for you to think about when you're working on this Valentine Word Scramble with your kids.
When you've printed these out – let you child try and figure out the word on their own. One of the best ways to start working on a scramble is to look at all the letters and start trying to sound things out.

Make sure you have your child write out as many holiday words as they possibly can and see if any match up with the words in the Holiday Word Scramble.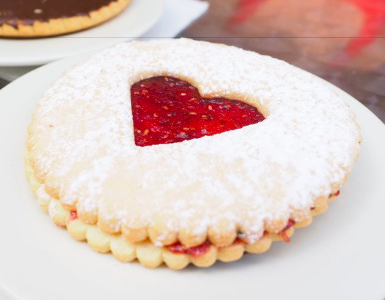 This is a free Valentine word scramble for you to do every season with your child. Take some time to bookmark this blog post or email to yourself for next year, too. I'm all about making sure I keep myself inundated with Valentine activities for the kids to do at home.
There's something special about the holidays when you create a folder of activities and free printables for your kids to do. If there's one thing I've discovered throughout the years as a parent is to always have activities on hand. How many times have your heard your child say they have nothing to do?
Yeah, too many – right?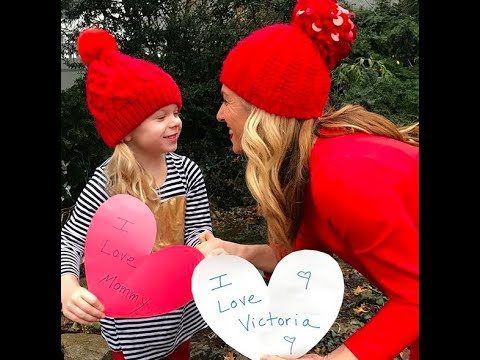 Make sure you take the time to create a holiday family folder with all of your top picks for the various holidays. It's just a good thing to have for you and your kids can do them over and over again.
Once you check out these printables, don't be afraid to try and create some on your own, too. We're big into seeing what's out there and making something our own. What do your kids love to do? Think about some VALENTINE words that mean something to you and your family.
All you need to do is write them down and scramble them up for your child! It's fun to do and really exciting to see your child unscramble your own words. Have some fun and try and see how many words you can come up with for one.
If your kids really love doing these, we have Thanksgiving Day Word Scramble printables, too. They're also free and easy to print out from the blog. If you're someone who loves to keep activities rounded up for the different holidays, make sure you print these out!
As always, thank you for reading and let me know what you think about these printables. I love sharing whatever I can to bring some happiness to families. We had a ton of fun creating them and putting them together. Coming up with Valentine Word Scramble words is always such a fun thing to do. It really does get you in the extra love mood!