Do you feel the love in the air? Valentine's Day is almost here and I teamed up with my bestie to share with you our 2021 Valentine's Day Gift Guide sponsored by Parcel by PackageX. We are super excited to give you some of our top Valentine's Day gift ideas for the guys and the girls.
Valentine's Day Gift Guide
When it comes to Valentine's Day, it's my favorite holiday. I'm OBSESSED with love and romance and happily ever afters, so for me this is the best holiday of all. I've always joked with my husband that the pressure is on, so he better get ready!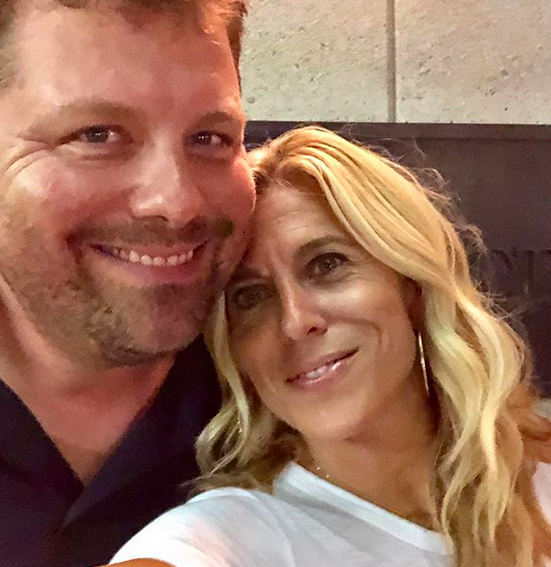 For a little added Valentine's Day fun, we have a GIVEAWAY below for you, too!!!
Before we share with you what our top picks are for the day of love, we wanted to share about our Valentine's Day Guide sponsor – Parcel by PackageX.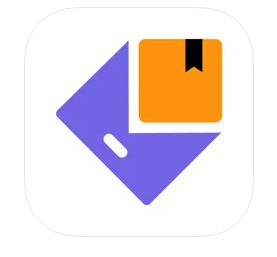 Parcel is the first privacy-oriented smartphone app that unifies inbound & outbound package tracking, allowing individuals to painlessly manage their incoming packages while offering a platform to conveniently generate labels for outgoing shipments.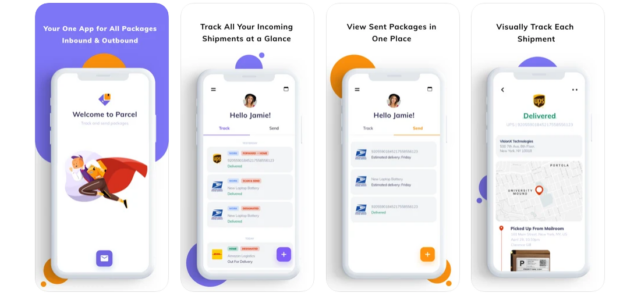 For senders, Parcel's augmented reality feature can measure the package's dimensions using the phone's camera, conveniently see USPS shipping rates, and visually enhance package notifications so recipients know which package contents to expect.
The app is free to download in both app stores –
Apple App Store
and
Google Play Store
. Users do not have to pay to use the package tracking features, however, when generating USPS shipping labels to initiate a shipment within the app additional fees may apply.
This is how easy Parcel is to use:
To Track Packages:
1.Scan the tracking number using your phone's camera with built-in OCR technology, or manually enter the number, to add the package to the interface.
2. Name each shipment (e.g. "dog toy") to keep track of which orders are arriving when.
3. Parcel provides real-time updates on package status, up until delivery.
To Ship Packages:
1.Generate a USPS shipping label.
2.The Augmented Reality (AR) technology within the app allows users to scan each box to accurately estimate the shipping speed, size, and weight.
3.Take images of the package – senders can take photos of all outbound shipments to serve as proof of record.
4.Send visually enhanced notifications to recipients – the recipients can see the contents of their package before it ships.
Pretty amazing, right? If you're shipping any Valentine's Day gifts to anyone special in your life like grandparents, kids, aunts, uncles, best friends, etc. this is a great service to use. Not to mention, it's amazing to have on hand for all of your package needs throughout the year.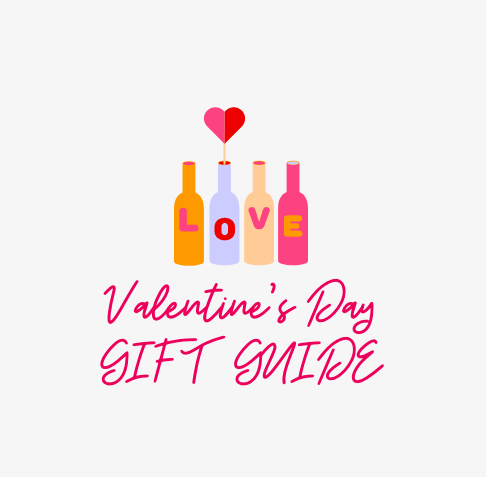 Let's get into the Valentine's Day Guide for 2021! We picked items that are sweet, fun and perfect to gift your special love. When it comes to trying to come up with the perfect Valentine's Day gift you want to make sure you find something your love will LOVE. Buy something meaningful. Buy something special. Buy something that will bring a smile to your love's face.
Ladies first! It was fun choosing item for our Valentine's Day gift guide because we wanted to make sure we included items that each of us would love to be gifted. There's a little fashion, a little beauty and a little home. If you cover one (or all) of these bases, you'll be set!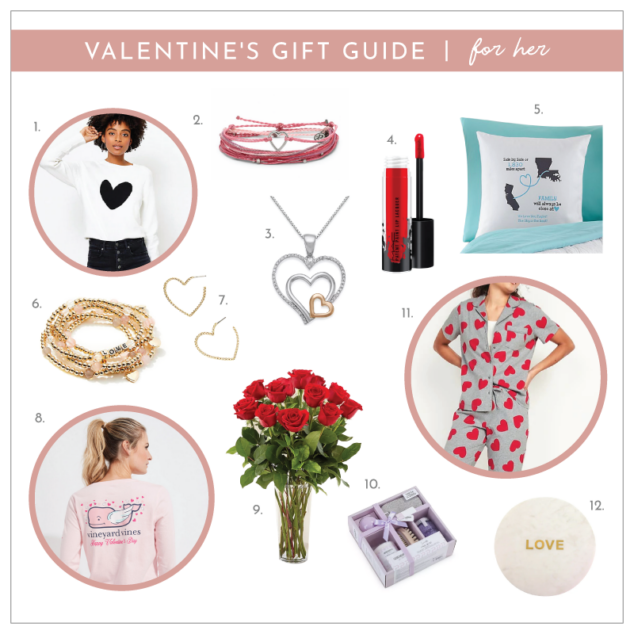 LOFT Heart Sweater // Love Bracelet // Diamond Nested Heart Pendant Necklace (1/10 ct. t.w.) in Sterling Silver and 14k Gold // MAC Patent Paint Lip Lacquer // Close at Heart Throw Pillow // PuraVida Heart On My Sleeve Pack // Heart Rope Hoop Earrings // Valentines Day Whale Long-Sleeve Pocket Tee // Long Stem Red Rose Bouquet // Indecor Home 5-Pc. Spa Bath Gift Set // Printed Jersey-Knit Pajama Top & Pajama Pants Set for Women // Round Love Marble Board
Next up, the GUYS! I always have a ton of fun picking out the perfect Valentine's Day gift for my husband. I love for there to be an element of surprise for him. I love seeing him get excited about a special gift. Here are a bunch of gift ideas that we hope will make you smile and get you excited for the special day of love!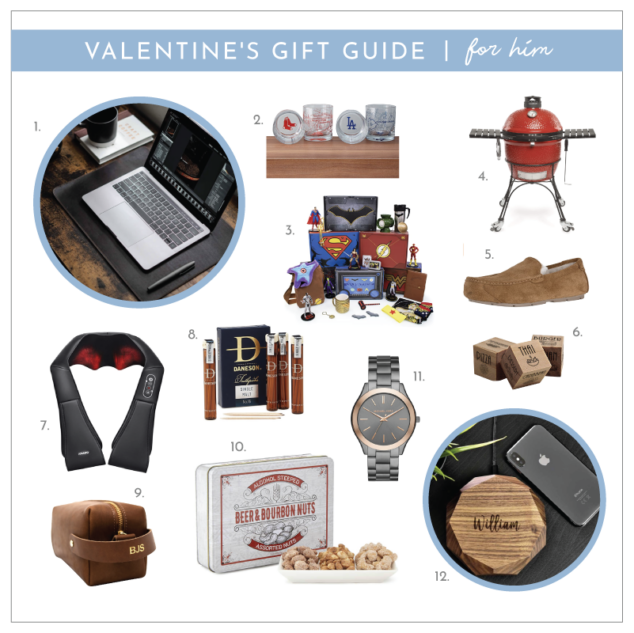 Leather Desk Mat // Baseball Park Map Glasses // The Officially Licensed DC Comics Mystery Gift Subscription Box // Kamado Joe KJ23RHC Classic II Charcoal Grill // Koolaburra by UGG Men's Tipton Slipper // Takeout Dice // Naipo Shiatsu Back and Neck Massager //Scotch-Infused Toothpicks Gift Set // Leather Shave Kit // Beer and Bourbon Nuts // Michael Kors Men's Slim Runway Stainless Steel Quartz Watch // Personalized monogram Wood Wireless Charger
If you're looking for any activities to do on Valentine's Day with the one you love, here are 101 Things To Do on Valentine's Day it inspire you!
As promised from above, we have a $25 GIFT CARD FOR YOU!!! Here's to put towards your Valentine's Day gift!!