Have you wondered about the best way to wear hair to bed to prevent breakage? I've had long hair my entire life and always been about the most comfortable hairstyles to sleep in. These will help how to prevent bed hair, too.
Best Way to Wear Hair to Bed to Prevent Breakage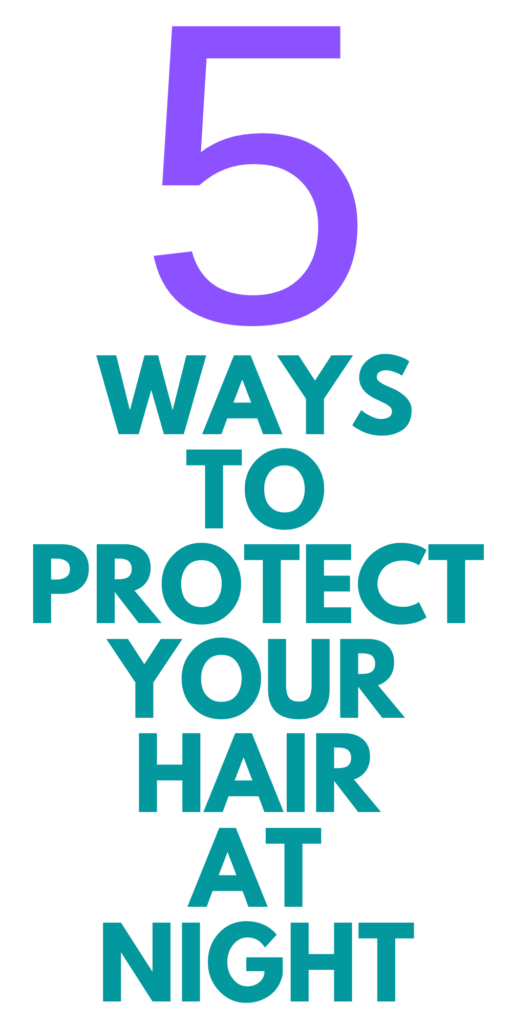 The worst thing is going to bed at night and waking up with tangled hair that you have to work through. You also don't want to wear your hair in styles that will damage it or contribute to unnecessary breakage. You want the healthiest way to wear your hair.
When you're thinking about the best way to wear hair to bed to prevent breakage, think about hairstyles that are meant to protect your hair. There are various hair hacks that you can bring into your life that will help you out, too. These will also be good tips for how to sleep with hair so it looks good in the morning.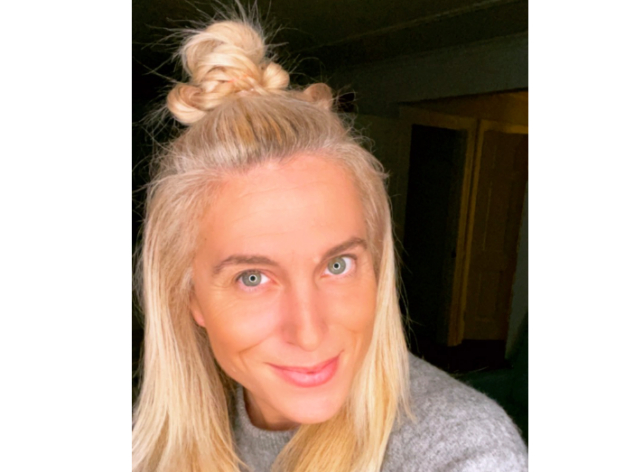 Should You Sleep with your Hair Up or Down
Let's start off with the most obvious question of all for people – should you wear your hair down or up when you go to bed at night? The best thing to do is wear your hair loose and out of the way.
When you wear your hair down at night and you move around, it can get tangled and it's not protected. By putting it up, makes it easier to stay put and in one place.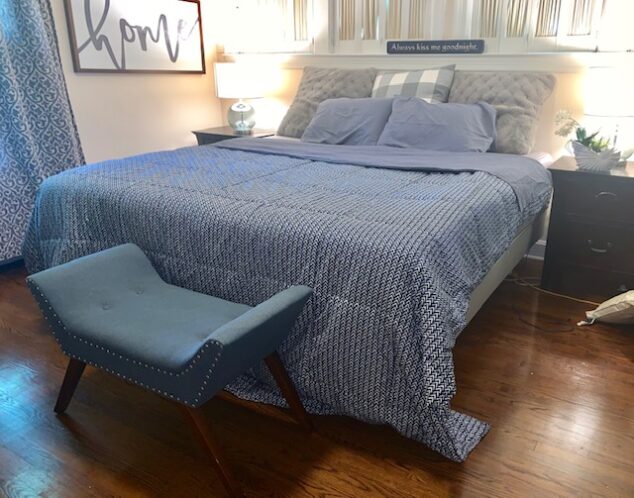 How to Protect Your Hair When You Sleep
When looking for the Best Way to Wear Hair to Bed to Prevent Breakage there are many hacks you can do on your hair. These are the best ways to protect your hair while sleeping.
Bun on Top of your Head
Take your hair and pop it up on top of your head. Don't make it too tight, keep it loose and keep it protected. I personally love going to be with my hair in a bun because it stays out of my face. You'll also have a nice wave to your hair when you take it down. You don't want your hair tied back too tight. Keep it loose.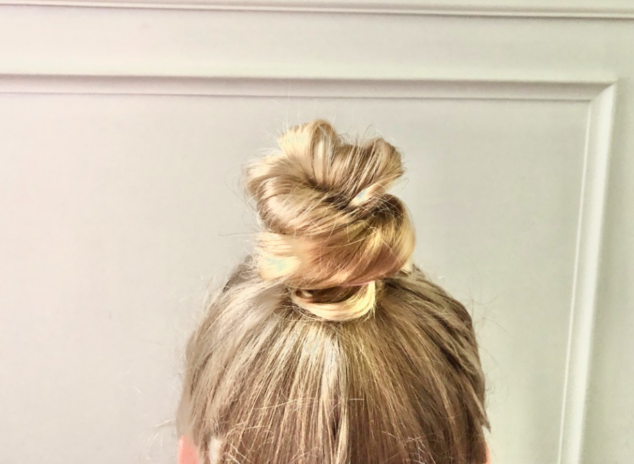 Hairstyles to sleep in aren't vast in options, but keep it loose and dry. Don't go to bed with wet hair. Make sure it's always dry. But the top knot is the best hairstyle to sleep in.
Sleep Bonnet or Scarf
My grandma used to sleep with a bonnet or scarf every single night to protect her hair. It's a memory I have in my mind that makes me smile. She used to be very vigilant about protecting her hair at night. This is the Best Way to Wear Hair to Bed to Prevent Breakage. Try covering hair while sleeping, it will help. If you have other hairstyles to sleep in, let me know!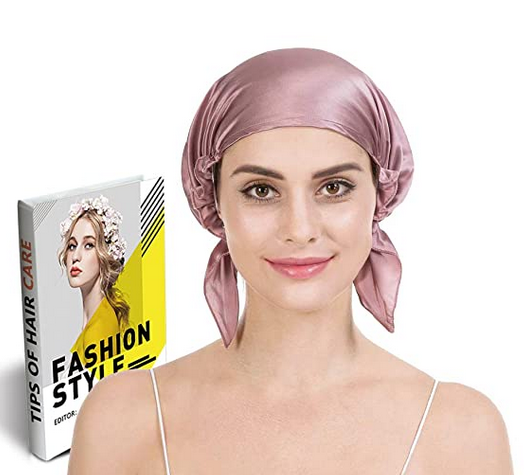 ELASTIC band with Ribbons make night slumber stay on all night with this cute silky sleeping wrap; Suitable for any hairstyles, such as curly, wigs, straight, dreadlock and etc.
FEATURES: Retains hair's natural moisture and shine, less breakage while sleeping. Prevents loss of hair and helps re-growth. Keeps your hairstyle fresh looking, grace and wake up with no frizz/bed head.
Buy now right NOW.
Sleep Scrunchie
Try a Sleep Scrunchie (yes, they do exist!). These Kitsch Black Satin Sleep Scrunchies are the best and work so well with your hair at night.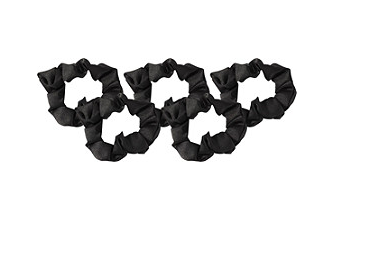 Kitsch Black Satin Sleep Scrunchies are your newest nighttime necessity. Preserve a blowout or your favorite style using a gentle, frictionless ponytail while you sleep.
Ultra soft on your hair, try the "pineappling" technique to get more days out of your style. 100% Satin Charmeuse creates friction-free hold and eliminates frizz. Wake up with smooth, soft hair.
No more "rats nests" or major tangles when you wake. Simply slip the Kitsch Satin Sleep Scrunchie out of your hair and GO!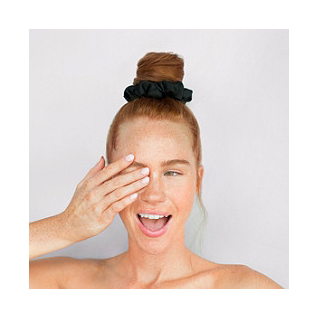 Benefits:
Glides through hair without pulling or abrasion or agitation
Prevents breakage and cares for your hair
Helps to prevent mid-shaft breakage and split ends caused by other types of hair elastics
Crease-less alternative to traditional elastics
Gentle on hair-prevents breakage while you sleep
Comfortable to sleep on and will not cause pressure points or discomfort while you dream
Cute for daytime too! Can be worn day or night
Satiny, shiny design is adorable paired with any outfit
Ideal for all hair types
Buy them here NOW.
Silk Pillowcase
If you have a silk pillowcase, use it. These are the best pillowcases you should sleep on when you go to bed to protect your hair. This is a great hair sleep protector.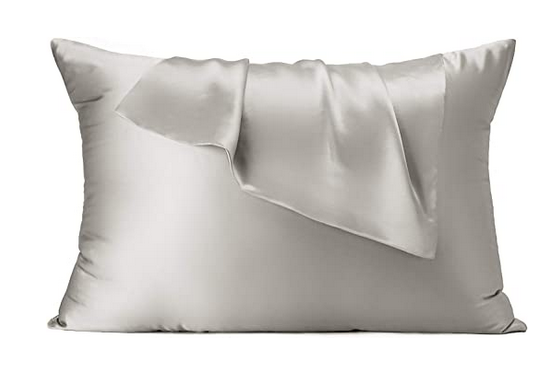 A satin pillowcase maintains the natural oils in your hair and allows for less friction between your hair and other surfaces. It's also super smooth to sleep on, too, and good for your skin.

Buy on here NOW.
BRUSH HAIR
This is a simple tip for you to remember. Always make sure you brush your hair before you go to bed at night. It's important to have your hair smooth before bed because it will help prevent tangling and knotting overnight.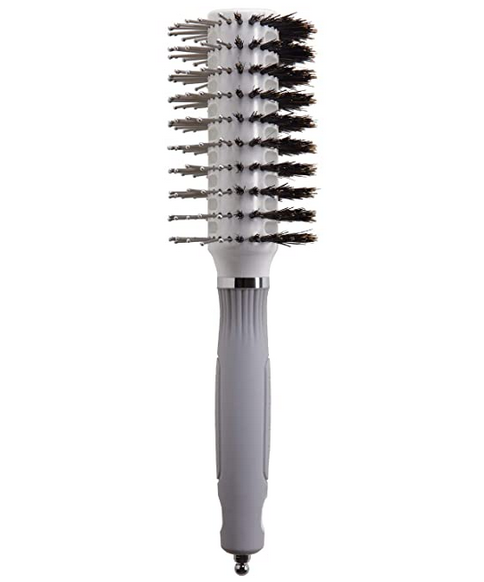 This is something you can do in less than a minute, but will certainly help protect your hair. Good night hair care routine to get used to, too. If you're wondering how to sleep with long hair, keep it smooth and straight.
If you're wondering what brush to use, everyone seems to have their favorite find of brush. My personal favorite to use is a paddle brush.
Hoping this helps to answer your question on the Best Way to Wear Hair to Bed to Prevent Breakage.
These are some of My Favorite Hair Products to use in Victoria's hair and in my own hair, too.