Have you ever wondered how to buy jeans without trying them on? There are various reasons why you might not be able to actually try jeans in-store. You might have kids with you and it's too stressful. You might find the dressing rooms closed. Or you might be short on time. No worries, this hack will have you covered.
How To Buy Jeans Without Trying Them On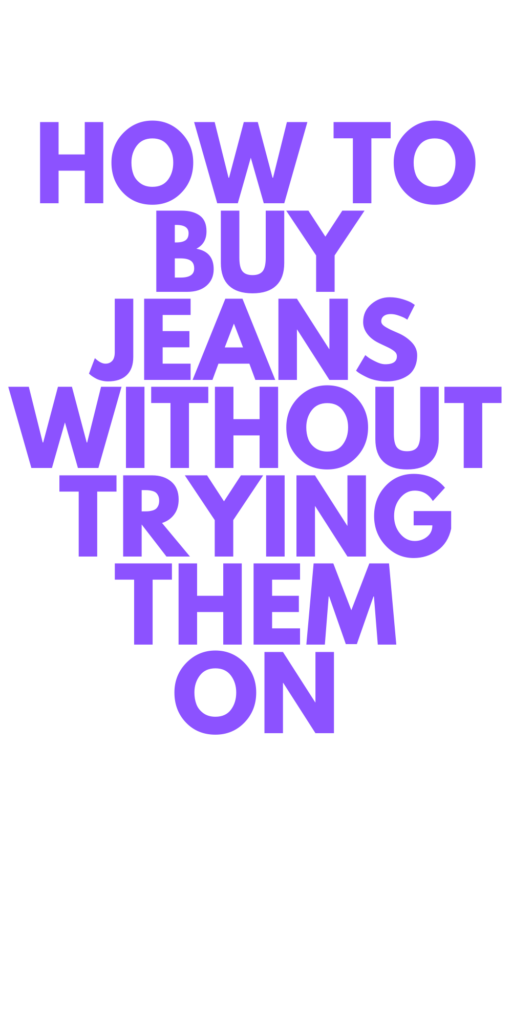 This fashion hack was one that I learned while working for Donna Karan in NYC. I remember a girl I worked with telling me that she was able to figure out how to tell if jeans fit without trying them on. I was floored that anyone could figure out how to buy jeans without trying them on.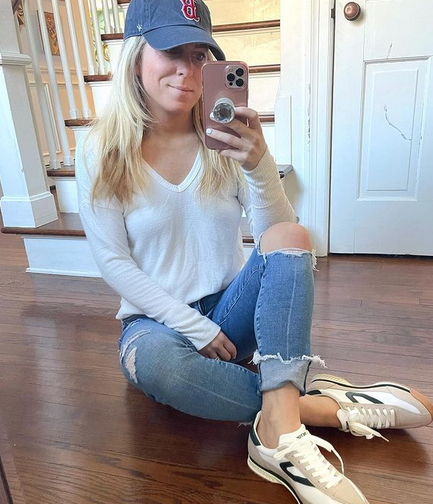 This fashion hack is great for anyone looking to buy jeans or any kind of pants or skirt. If there's a waist, this easy fashion hack will work. It's also great if you're asking how to make jeans fit, too. This is a simple way to tell. I love that this helps determine how to see if jeans fit without them on.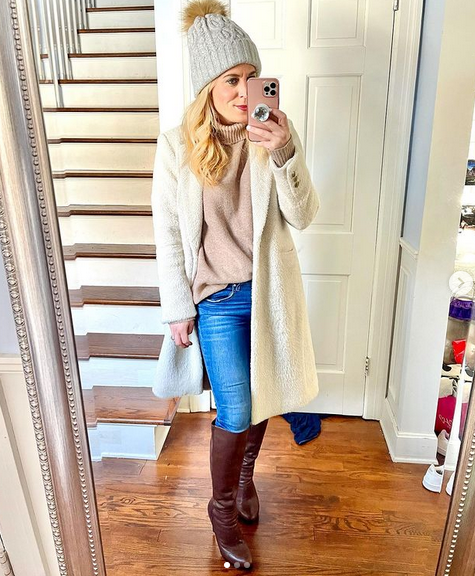 How can I buy jeans without trying them on?
This is the easiest hack of all. Take the jeans or pants and take see if it fits around your neck. You didn't read that wrong. Actually, take the pants and see if they wrap around your neck. This fashion hack works because the waistband on the jeans/pants/skirts is roughly the same circumference as your neck.
I have been doing this hack for 16+ years and I love it. It's a time saver when your trying to find your jean size. No more asking what size jeans should I wear while shopping and knowing you can't try them jeans on. Not to mention, it saves me so much time when I'm shopping with the kids.
How do you pick the right size jeans?
Once you've determined if the waistband of the jeans and pants fits, you'll want to look at the length of the pants. This is another great hack when figuring out how to buy jeans without trying them on. I'm someone who is 5 feet tall, so I always have to buy jeans that are short on the petite side.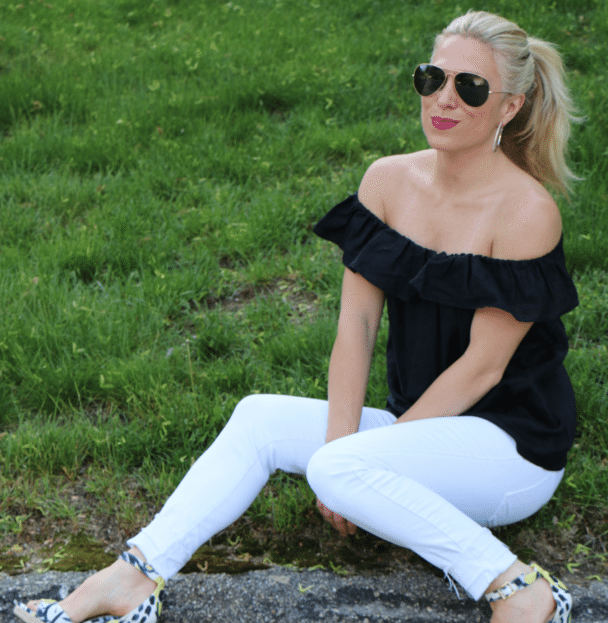 This isn't full proof, but it's the easiest way on how to measure jeans without trying them on. This hack is one that you just have to use your eyeballs on and determine if the length works for what you need.
How do you pick the right size jeans?
Another way to determine the right length of your jeans is to simply hold the end of the legs with both hands, and put your arms to the sides as far as you can. The jeans will almost be doing a split under your chin. The fashion magic here is that if the middle of the jeans is right under your chin the length will fit. Easy as can be!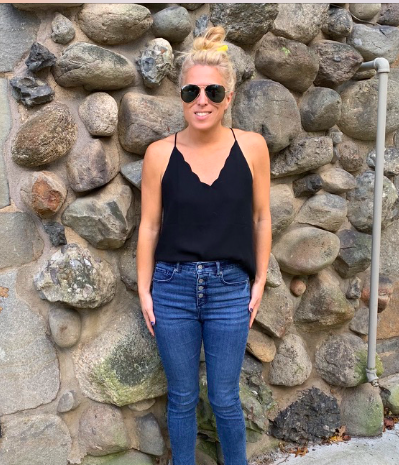 When you combine these 2 jean fashion hacks you'll be able to determine the waist and length of the jeans without trying them on. This is the best way for you to do it. Picking the right size jeans really does come down to how you feel in them, but you also need to how to narrow them down.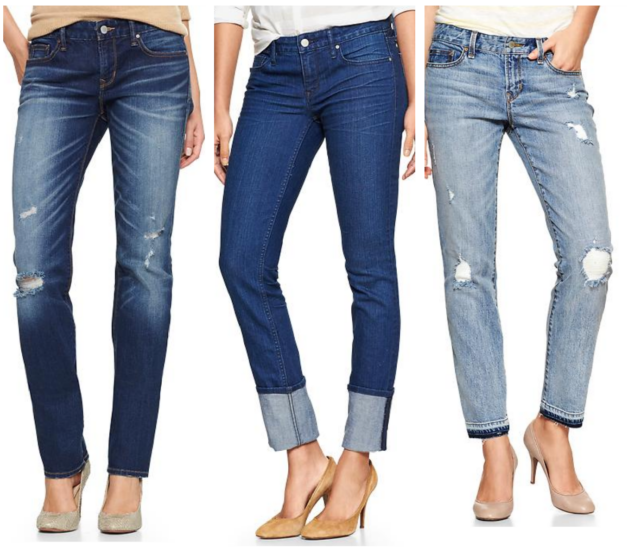 When trying on jeans at home make sure you check out these things with your jeans, too:
Boots
Heels
Flats
Belts
Blouses
Sweaters
Tees
Blazers
I just love to see if my jeans work with items that I like to wear with my jeans.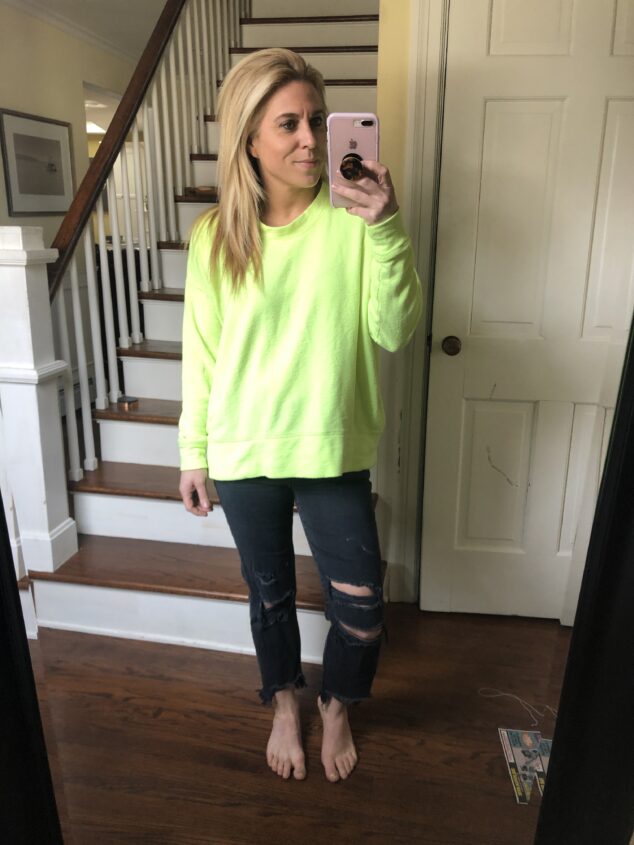 These (3) hacks will help you determine How To Buy Jeans Without Trying Them On. Not everyone likes trying them on in-store. Even if you have the time and are alone, it's still important to make sure you're able to try them on where you feel most comfortable.
If you're buying white jeans right now, too – here are 21 ways to wear white jeans.
Make sure you follow me on Instagram for more fashion tips.
Also, join my Fashion Group on Facebook where I share fashion deals every single day.