With summer right around the corner, it's exciting to see activities and schedules start to fill up again. Last summer was all about hunkering down and staying within our small family and friends pod, but this summer is shaping up to be a lot different.
Summer camp is something my daughter is super excited about this summer. She's been talking about the camps we have her signed up for. She's been telling us which friends will be with her. And she's been having us drive by the camp facility, just so she can get extra excited.
As she's getting ready for camp in one way, I'm getting ready for camp in another. I need to make sure she's organized and packed with everything she needs. Every item she brings to camp needs to have a label on it. Whether it's a water bottle, backpack, towel, extra clothing, folders, pencil case, lunchbox, etc., it needs to be labeled.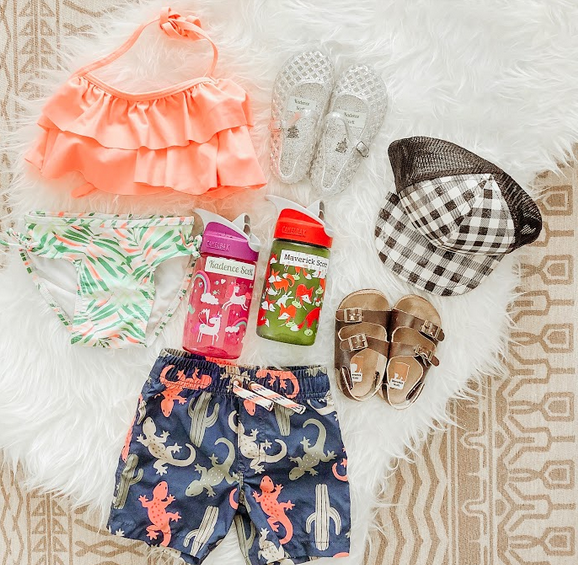 Name Bubbles will be saving my summer by keeping me organized and ready for camp. What I love about Name Bubbles is that it was started as a way to help other fellow moms (and dads) stay organized.
Name Bubbles has it all. They have Clothing Labels that are press-on and iron-on. They have Everyday Labels that name labels, contact labels, shoe labels, medical labels, write-on labels, and waterproof labels. They even have Design Your Own labels that are great for you and your child to create their own masterpiece. You are able to (quite literally) pick a style for your labels.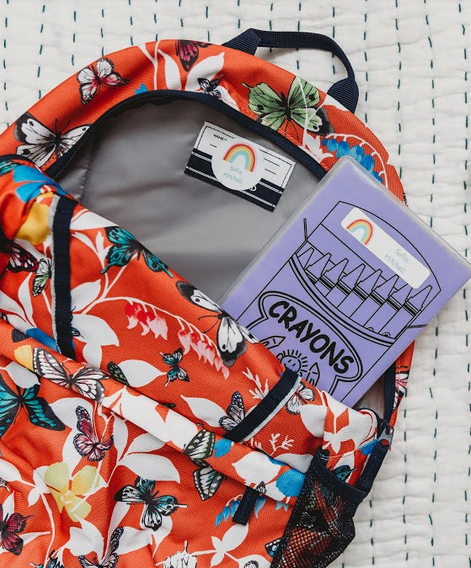 Their Pick-A-Style Labels are for those who want a little more personalization for their customized labels. You simply choose the product type you want (e.g. Name Labels, Camp Labels, Iron-On Clothing Labels, etc.) and begin designing.
Their simple step-by-step process allows you to choose from thousands of combinations of styles, fonts, shapes, sizes, and more. Their customized labels are made with eco-friendly ink and are printed on long-lasting vinyl material that you know and love.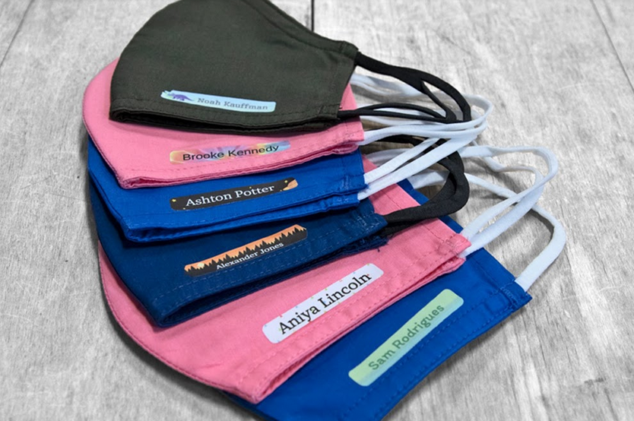 The best part is that these durable stickers are waterproof, freezer safe, dishwasher safe, and microwave safe. They can go anywhere and be safe in any kind of environment. It's great to know that these labels can withstand the test of kids! 🙂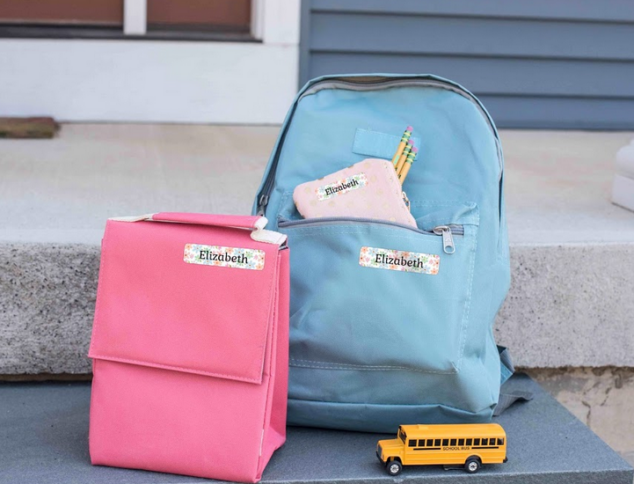 Name Bubbles are ideal for those belongings that you can't afford to lose or have mixed-up with others. When kids get together it's like a miss mash of items. You want to make sure your stuff is going home with the right child. Appropriate uses include, but are not limited to backpacks, baby bottles, food containers, lunch boxes, hats, jackets, small articles of clothing, pencil boxes, and more. Name Bubbles helps you avoid those awkward mix-ups and say goodbye to digging in the lost-and-found forever.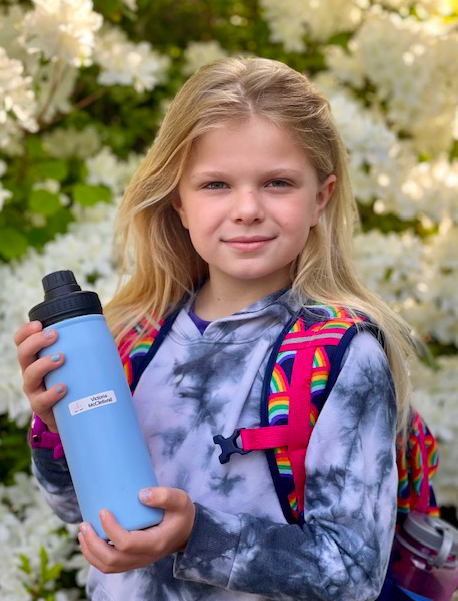 Since I'm in the mindset of camp prep for Victoria, I ordered a bunch of "Victoria McClelland" labels for her. It was cute to see her pick out which exact ones she wanted. Since she's a big lover of unicorns, it only seemed fitting that she chose a unicorn to be on her labels.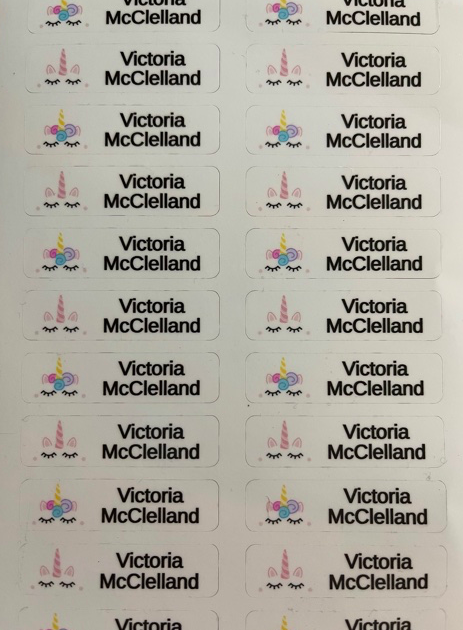 Make sure you check out Name Bubbles to see what they offer. You'll find something that will be perfect for you and your family's needs. You will love the selections and styles. There's something for everyone.
*Sponsored posting.