PINCH ME! ❤️ My book, AT LAST, has launched!
This is Book #2 in my McKay Sisters Series, so if you read Hometown Boy… you'll enjoy the continuation of these fun sisters! This book was a fun one for me to write. I was actually sad when I finished writing it because I love the character, Sasha. She was a fun one to write about and I felt a kinship with her. She's everything I want to be! 😉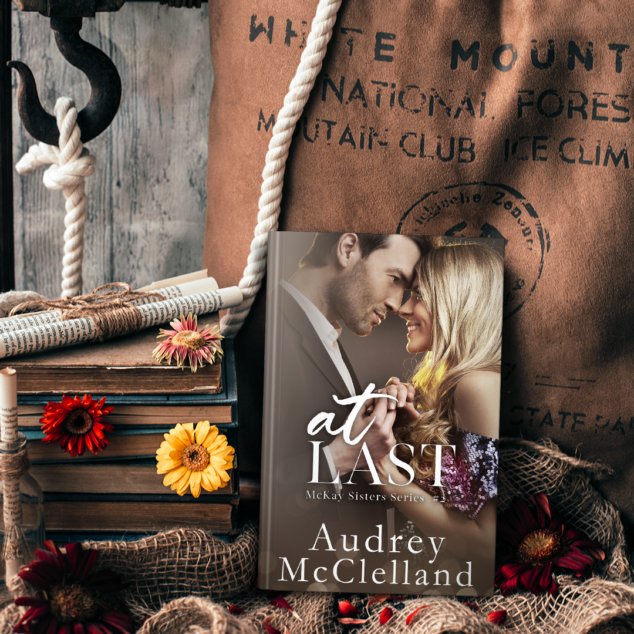 Her ex's brother is getting married, and there's no way Sasha McKay is going to that wedding without a smokin' hot date.
It's complicated, but Sasha McKay is duty-bound to attend a wedding—the wedding of her ex's brother. She's determined to show up with a smokin' hot date. How else can she show her loser ex that she's moved on?
Despite her best efforts to find a date the best—and only—option for a fake boyfriend is Cole Dasher. He's the hottest guy in town, he's single, he's a charmer…and he's an old family friend.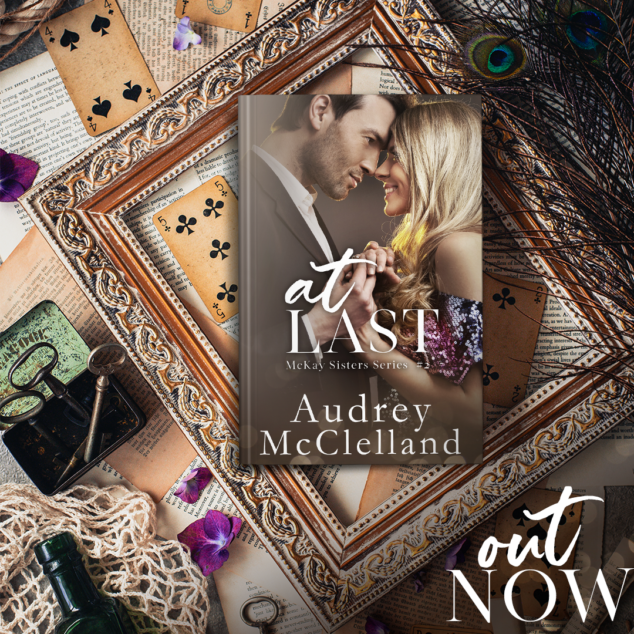 Cole knows all about Sasha's antics when it comes to men—he's had a ringside seat for most of his life. But he also has a soft spot for the gorgeous blonde beauty that keeps everyone on their toes.
In preparation for the wedding, Sasha and Cole spend time together—a lot of time–and the lines between old friends and new loves begin to blur. Will these two strong-headed singles finally know when to admit that maybe, just maybe there is nothing "faux" about their feelings for one another?
Love for you to pick up a copy and support this one!
If you missed Hometown Boy – Book #1 (which you don't have to have read Book #1 to read Book #2!), you can grab a copy here.
This story has been in my head for over 20 years. It feels good to finally bring Samantha McKay and Colin Dasher to life.
She's tried to forget about him for ten years. He hasn't stopped loving her. Will these high school sweethearts get a second chance at love?

Samantha McKay is a successful fashion designer. When she goes back home to her small town for her sister's wedding, she has to see her high school sweetheart again. Samantha hasn't seen Colin Dasher since he broke up with her ten years ago. Broken-hearted, she buried herself in her work and become a huge success.

Colin Dasher has spent the last ten years regretting the decision he made. Seeing Samantha back in their small town has been hard for him, especially since she's engaged to one of the richest men in NYC. He knows she hates him and won't forgive him, but he wants her to know the truth as to why he left her all those years ago.

As Samantha and Colin cross paths, it's clear that there's still something between the two of them that neither one of them can deny. They find themselves being drawn to each other more and more while Samantha is home for the wedding. Will Colin have the chance to tell Samantha what really happened ten years ago?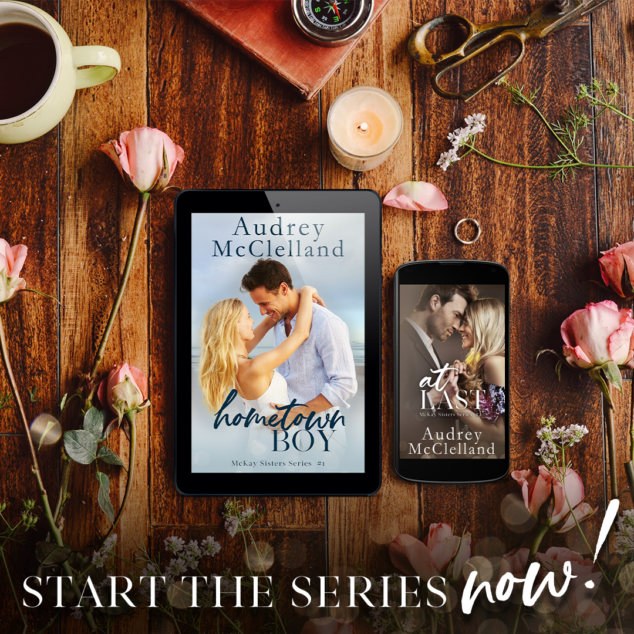 Thank you to everyone for helping make this dream a reality for me!
And love ANY help you could give me in getting the word out about them!