Instagram is a beautiful thing. Ever since I started writing, I've been looking for some fellow authors to connect with and grow with along the way. Scrolling through and discovering romance authors to follow on Instagram I came across @AuthorLilyMiller and instantly just clicked with these two amazing ladies.
These two writing besties: Lily and Miller… have their first romance coming out tomorrow (July 8th) and I'm thrilled to share it with you and encourage you to head over and grab it (you can preorder today!).
Say hello to… Always Been You.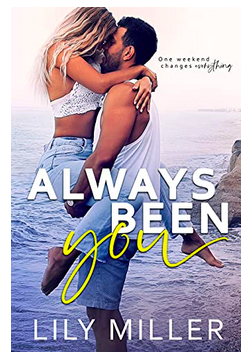 A snippet about Always Been You:
Eight years ago, a scandal ripped my family apart and cost me the only man I've ever loved- Parker Bennett.
Now I finally have my life back together…a successful flower shop, good friends and I've convinced myself I can handle anything thrown my way.
Until I see him again.
I should have said no when his wealthy, sophisticated mother walked into my shop asking me to create centerpieces for her anniversary party. But my best friend convinced me that the high-profile event would be great for business. Against my better judgment, I took the job, telling myself I was over him.
After all, he's been in Manhattan for eight years, building a reputation as the millionaire CEO of his family's hotel empire. Rumor has it he's also become a charming playboy who collects hearts all over town… then breaks them.
But the second I saw him standing in front of me, I knew I was in trouble. All I can think about is how good I felt in his arms. And when I give into the temptation to feel that way again, I discover the fire between us burns even hotter.
Parker is successful, confident, and hotter than hell. He can have any woman he wants, but he's asking for a second chance with me.
Saying yes would mean not only risking my heart, but the life I've worked so hard to put back together.
But how can I walk away when he tells me I've always been the one?
I asked Lily and Miller if I could interview them for the blog and they were excited to do it! These two are just rays of sunshine and I love that they went after a dream like this with each other. You will fall in love with them, just as much as you will with Always Been You!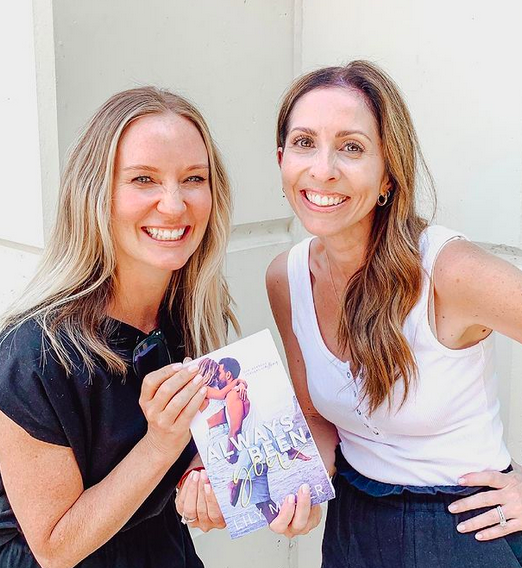 TELL ME HOW YOU BOTH WRITE TOGETHER.
Well, choosing to write our debut novel in a pandemic was an obstacle we needed to workaround. We started character building and chapter outlining together at coffee shops and each other's houses until we hit a full-blown lockdown where we live and had to resort to writing and meeting together through facetime. We hated it at first, but quickly got used to it. Sometimes we would write together in face masks and pajamas and have a good laugh over facetime and other times we would split chapters or segments of chapters between the two of us to write on our own. We would check in with each other every day to see the direction the story was taking us.
WHAT INSPIRED YOU TO WRITE THIS STORY.
We belong to a book club and have been reading romance novels for ages. We love sharing our faves, then chatting about them. We had ideas of what we wanted to read in a novel and decided to go for it and write our own!
HOW LONG DID IT TAKE?
We started in mid-November and typed THE END mid-April! So, five months, but then came editing and that took a long time. We finished edits 2 months later.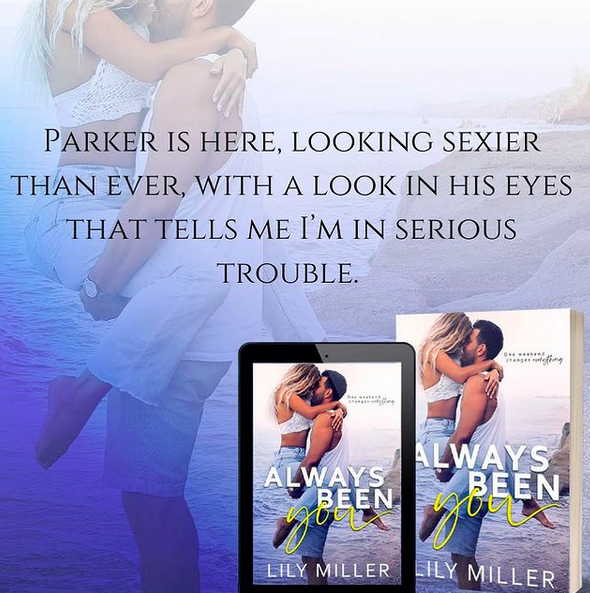 CAN YOU SHARE A BIT ABOUT ALWAYS BEEN YOU?
Always Been You is a contemporary romance novel. A second chance love story about a hotter than hell millionaire CEO, of his family's hotel empire who is swoon-worthy and funny and full of charm. Our heroine is strong, smart, and beautiful with a family scandal in her past. She now owns her own flower shop with her best friend who has a trucker mouth and will keep you laughing. Parker and Livy meet again after eight years apart and their chemistry is hotter than ever. Parker, who is rumored to be a charming playboy in Manhattan collecting hearts all over Manhattan and then breaking them, knows he wants Olivia back. Olivia knows Parker can have any woman he wants but he's asking for a second chance with her. Saying yes to him would mean not only risking her heart but the life she has worked so hard to put back together. But how can she walk away when he tells her she's always been the one.
ANY TRUE PIECES IN IT?
A few! We have the best group of girlfriends who we constantly ran our WIP by, so we named a few of our tertiary characters after them. We also added elements to the story that we really love. For example: Miller loves the ocean and being near it, loves chocolate and her nickname is 98%, which you'll have to read about in Always Been You to find out how we referenced it! Lily has a dog named Murphy, loves yoga and the ocean too. We both run to clear our minds, so we knew Livy had to be a runner. We both also love men with dark hair and 6-packs who can rock the banter game- hence Parker Bennett! ☺
TELL ME MORE ABOUT EACH OF YOU.
We are besties who met when we were teenagers competing against each other in dance. We are now married with two kids each, who all attend the same schools. Our husbands are friends and so are our kids, so we spend a lot of time together. We both have jobs outside of writing but admit, we are happiest when we are writing. You can find Miller on her boat whenever it's sunny and Lily hiking the trails behind our houses. We both love to travel and shop!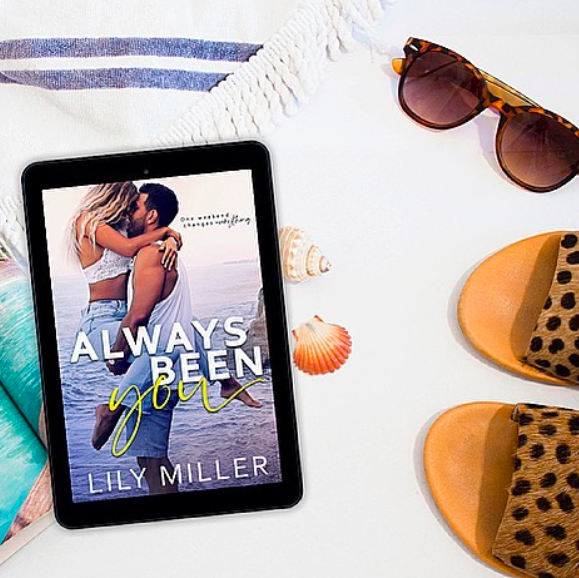 It's a perfect BEACH READ!
Head here to buy it.