I had the pleasure of attending the Epcot International Food & Wine Festival 2021 presented by Corkcicle experience last week and it was INCREDIBLE. This wasn't my first time attending the Food & Wine Festival at Epcot, so this time around I was prepared on how to go "around the world" and enjoy the food, snacks, and sips.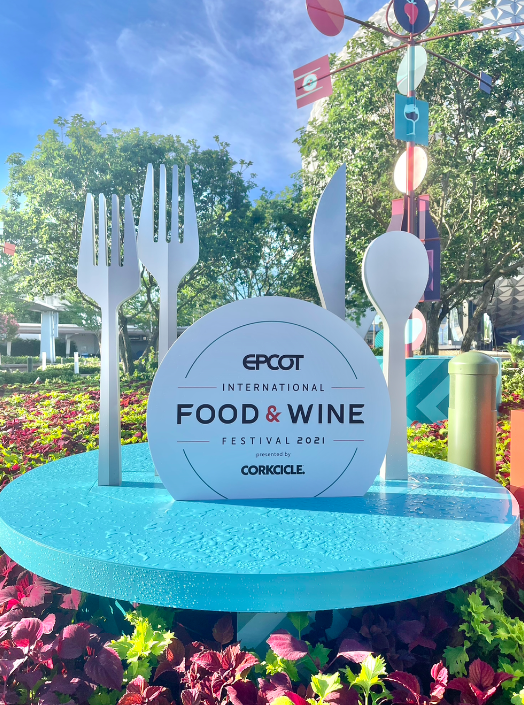 The Epcot International Food & Wine Festival is an annual food festival at Epcot, at the Walt Disney World Resort. It kicked off on July 15th and will run through November 20th, 2021. That's 129 days to celebrate and enjoy this magnificent festival. It's one of those events that when you see it online (and see all the photos and videos shared) you just wish you were actually there. Not to mention, if you're a foodie… this is a dream come true for you!
Epcot International Food & Wine Festival 2021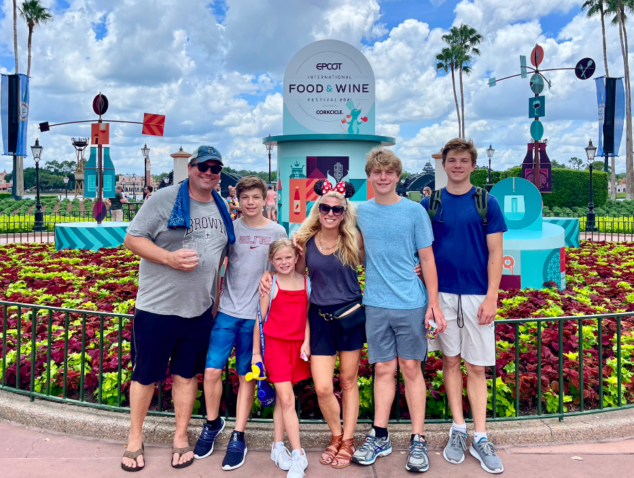 Take this incredible Taste Tour Across 6 Continents (and More) and allow yourself to be swept away. One of the most incredible things about this Festival is getting the opportunity to test and try so many different dishes from around the world.
The First Thing To Do When Arrive at Epcot International Food & Wine Festival 2021 is to pick up your Festival Passport to keep track of everything you taste and sip. This will help you see what is being offered and also allow you to make some decisions before you walk around. These Festival Passports are free upon entry to Epcot and are easily accessible for anyone at the Park.
There's also a Digital Festival Guidebook in the My Disney Experience app for this year's Festival, too! This might be the easiest way for you to navigate because you don't have to worry about holding onto one.
What's great is that you will see signage at each country showcasing what is being offered for the Epcot International Food & Wine Festival 2021. You get an easy and quick snapshot of what you will be able to order, along with the price. It was exciting to see these signs because we kept running up to see what was being offered.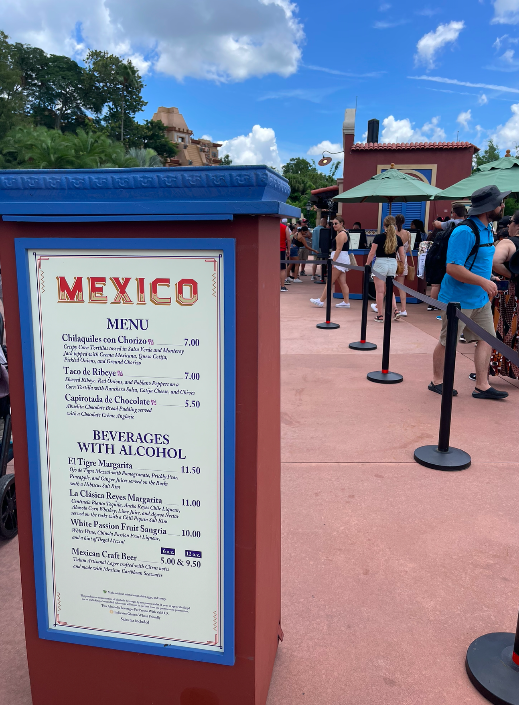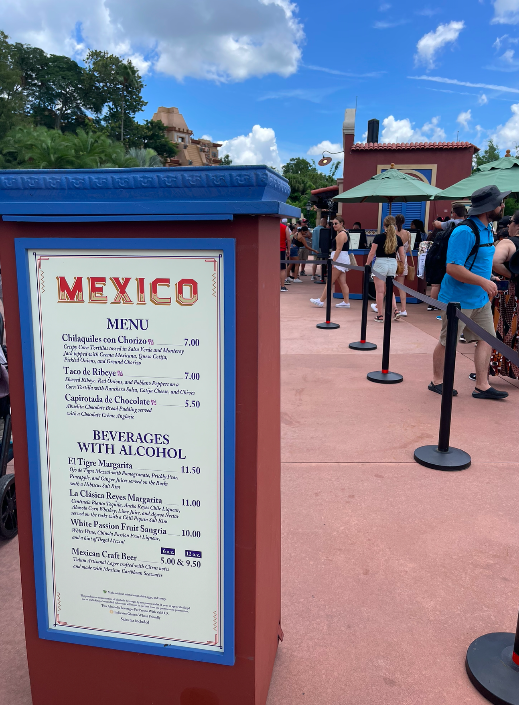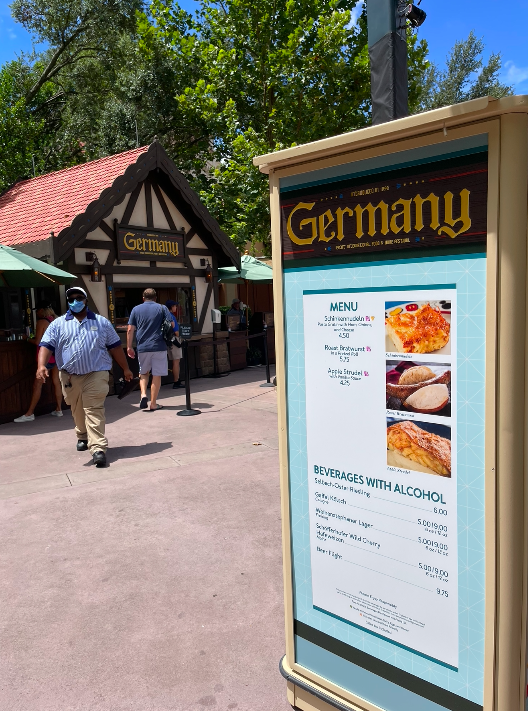 Each member of my family had a favorite as we walked through and bought different offerings. It was adorable seeing everyone get so excited about something, and then once they tasted it… were even more satisfied!
Alex was OBSESSED with these Strawberry Smoothies (non-alcoholic) from The Donut Box.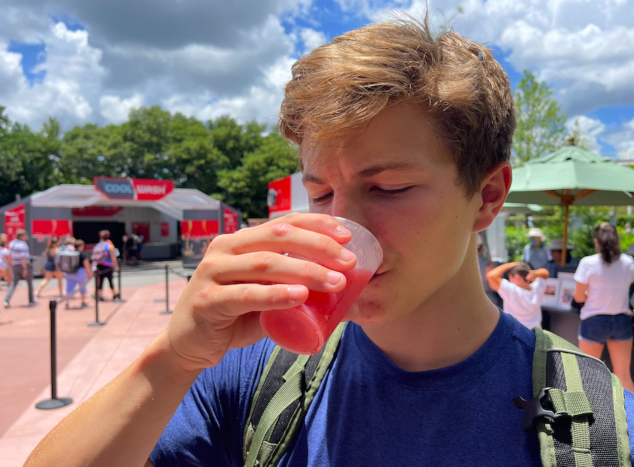 Victoria couldn't get enough of the Apple Strudel with Vanilla Sauce from Germany.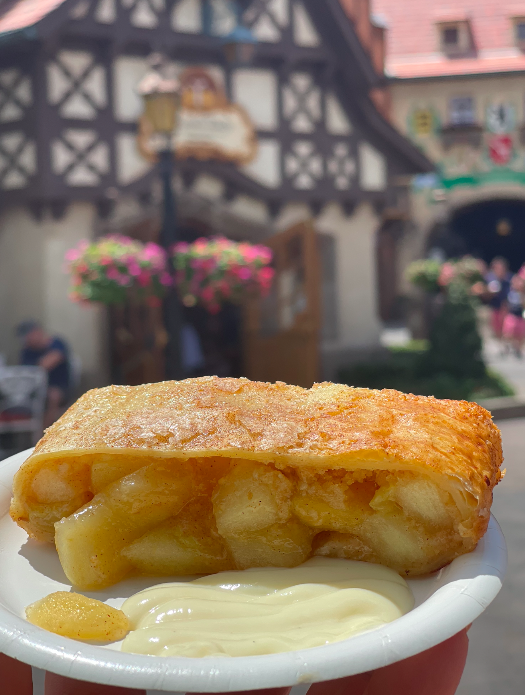 Benjamin couldn't get enough of the Mezzelune Croccanti: Crispy Half-moon Breaded Mozzarella-filled Ravioli with Pomodoro Sauce from Italy.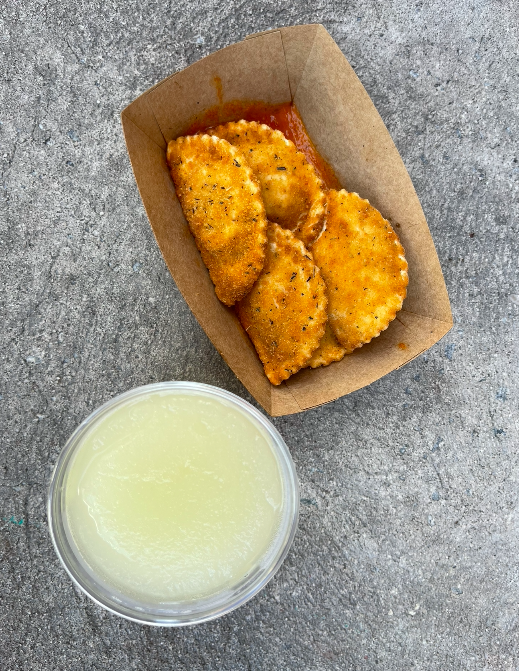 Henry loved the Roast Bratwurst in a Pretzel Roll from Germany (OK, we ALL DID! They were amazing!).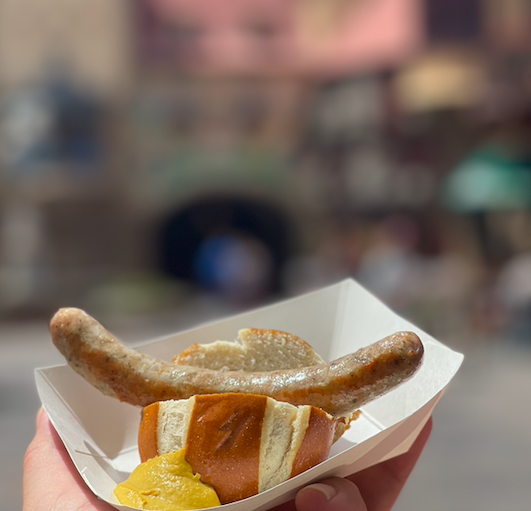 I personally loved the Griddled Cheese with Pistachios and Honey (gluten/wheat-friendly) from Greece.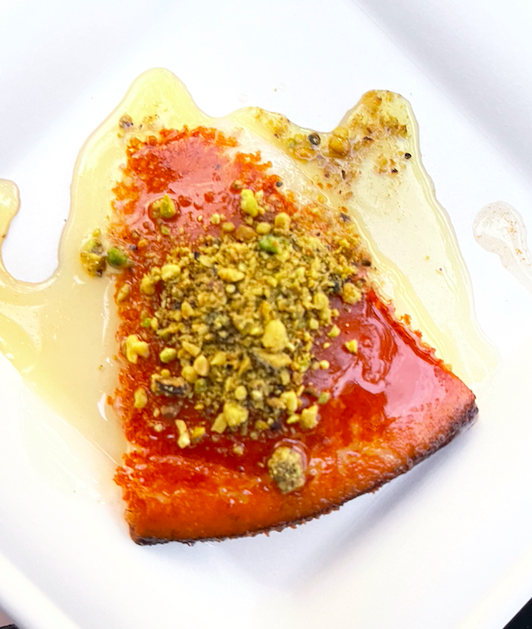 And my husband (who is a major foodie) was IN LOVE with the Spicy Hako Sushi: Spicy Tuna and Salmon served Box-style with Red Tempura Crunch and Volcano Sauce and Kochi Lemon Drop: Vodka, Yuzu, and Lemon Juice garnished with a Lemon Jelly from Japan.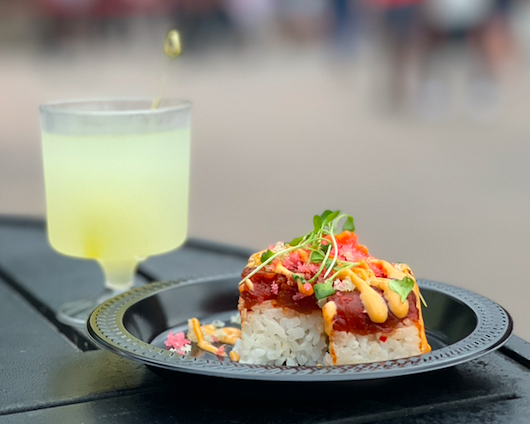 Here's the real deal, you can't go wrong with ANYTHING! Even writing this post, I asked each member what they loved the most, and everyone had a favorite, but everyone had others they loved, too.
As a HUGE runner-up for me (and my husband) was Greece's Lamb Moussaka. We both had this for dinner one night and would have gone back for more if the line hadn't been long at that point (I think word got out how amazing they were!).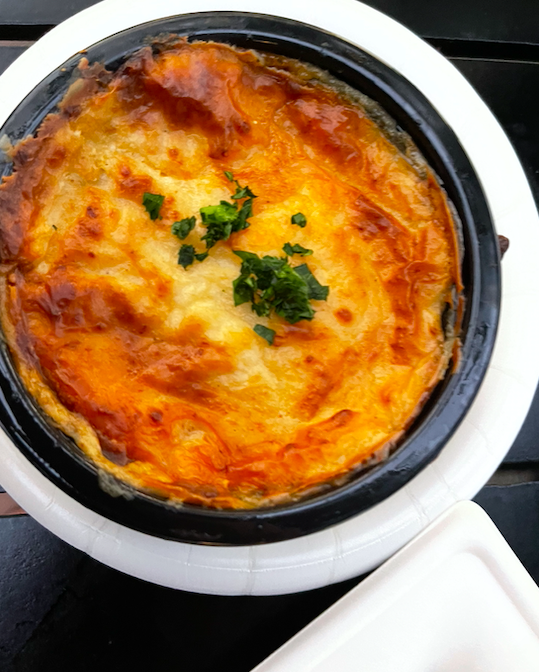 If you're someone who is a "regular" at this incredible event, you'll be happy to see these NEW offerings:
The Noodle Exchange with 4 noodle dishes including this Char Siu Pork Udon & Spicy Vietnamese Beef Pho
Tangierine Café: Flavors of the Medina with Fried Falafel Pita & Stone-Baked Moroccan Bread with 3 yummy dips
Rotunda Bistro with Wild Mushroom and Truffle Tarts
The Swanky Saucy Swine with Roasted Porchetta & Soy-Glazed Sticky Ribs
Brew-Wing with 5 types of wing flavors including Mango-Habanero
Lobster Landing with Chowder, Tail, and Dip, opening 10/1
Mac & Eats with 4 types of Mac and Cheese, opening 10/1
Beyond food offerings, there is also live entertainment, fun for the entire family, and marketplace options!

Make sure you take the time to visit Epcot's International Food & Wine Festival 2021.
You will LOVE it… just come with a hearty appetite!