This post is sponsored by Sivan Social. All comments and opinions are my own.
You know I love a good deal, right? I never pass up a deal that is too good to be true and there are a ton of them out there right now. HSN.com has some incredible promotions this fall including kitchen electrics & grills, home decor, fashion, crafting, tech, and beauty.
With the fall season here, I'm all about adding some new items into my house. The good news is, you can get $20 off their first order of $40+ at HSN.com. These are (5) must-haves from HSN.com.
Safe-T-Grip 2-pack 9″ Fry Pan Set with Lids
These are perfect essentials for the kitchen! If you need a new fry pan set, this is a great one. These are $69, down from $24.90.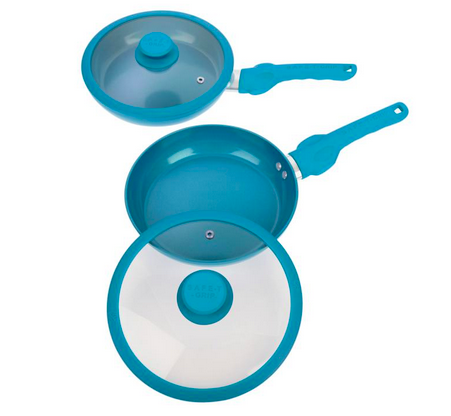 Safe-T-Grip 2-pack 9″ Fry Pan Set with Lids This colorful 2-pack of fry pans with lids features unique ergonomic handles—exclusive to HSN—so you can grip easily with either hand, maintaining balance and stability as you move about the kitchen. The tempered glass lids, each with a steam vent and silicone rim, allow you to keep an eye on your food as it cooks. And with a nonstick surface, the pans are easy to clean. Plus, they're PTFE and PFOA free.
What You Get
(2) 9″ Fry pans
(2) Tempered glass lids
Use and care guide
Manufacturer's 2-year limited warranty
Good to Know
Safe for use on all ranges except induction.
Unique ergonomic handles are exclusive to HSN.
Luminara Set of 2 Glitter Pumpkin Flameless Candles
These are PERFECT for the Halloween holiday! How cute are these? They're on sale for $29.99 down from $64.00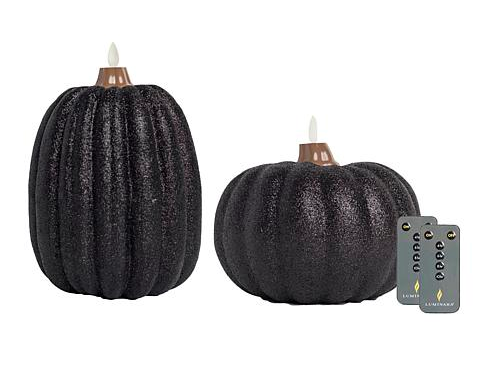 Luminara Set of 2 Glitter Pumpkin Flameless Candles Whimsical LED candles, with a real flame effect. Each provides 600 hours of glow time.
What You Get
6″ tall pumpkin candle
8″ tall pumpkin candle
2 remote controls
Apple iPad 10.2″ 32GB Space Gray Bundle with Keyboard and Voucher
Need an iPad? The price point on this bundle is too good to be true! It was originally $749.99 down to $499.99.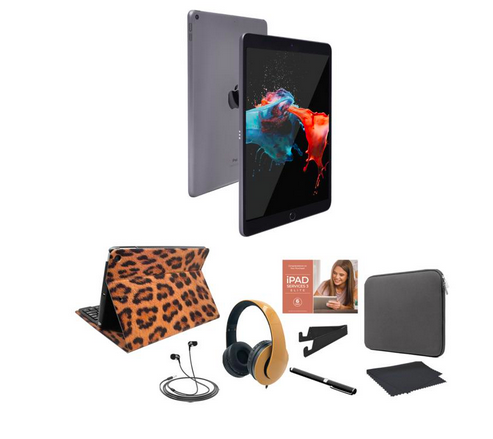 Apple iPad 10.2″ 32GB Space Gray Bundle with Keyboard and Voucher With the 8th Generation Apple iPad, every task on your to-do just got a lot more fun. Send emails from anywhere or FaceTime with coworkers in HD. And when it's time to play, the iPad's stunning, 10.2″ Retina display makes everything from recipe building to photo editing appear crisp and vibrant. Through the workweek and into the weekend, the Apple iPad has you covered.
What You Get
Apple iPad
Lightning to USB cable
Power adapter
Manufacturer's 1-year limited warranty
Bundled Goodies
Bluetooth keyboard
Collapsible DJ style headphones
Tablet Starter Kit

10″ Universal Neoprene case
Microfiber cleaning cloth
Stereo earbuds
Folding tablet stand
Ballpoint pen stylus

iPad Services 3 Elite Voucher
iRobot i3 Roomba Vacuum with Virtual Wall
This is the best way to clean your house! Have someone else, or something else, do it! Great sale on these! They're originally $398, down to $279.99.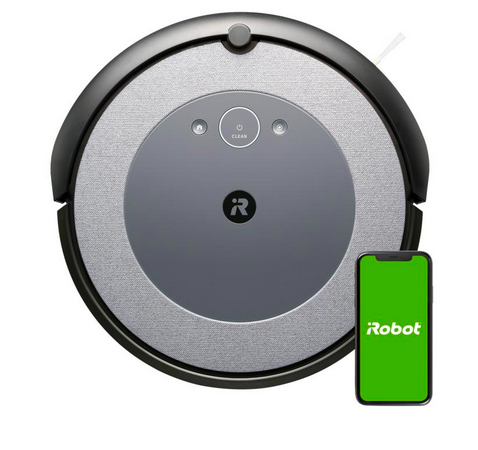 This iRobot Roomba i3 WiFi Robot vacuum with dual virtual wall has Smart navigation that allows your i3 to map and clean your home in neat rows. Its powerful performance is created using the premium 3-stage cleaning system, and the dual multi-surface rubber brushes are designed to lift and break up hair. A high efficiency filter captures up to 99% of dog and cat allergens.
What You Get:
Roomba vacuum with charging base with 72″ cord
Virtual wall with 2 AA batteries
Instructions
Manufacturer's 1-year limited warranty
This iRobot is the same as the iRobot 3150 model, only with additional accessories.
Lancôme Jumbo Génifique with Bag

Don't miss out on this deal! Normally $198, now $105. I'm all about doing whatever I can to help my skin stay healthy and look good, this is an incredible product to check out and you can't beat the price!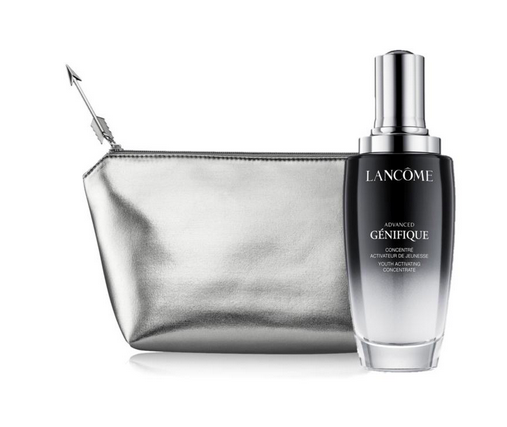 What It Is A jumbo-size Genifique and a silver makeup bag.
What You Get
3.88 fl. oz. Advanced Genifique Youth Activating Concentrate
Silver makeup bag with zippered closure
What It Does
See visibly younger-looking skin in just 7 days**
As soon as you apply it, your skin feels softer and smoother; skin looks as if lit from within
Skin's youthful-looking quality returns; helps recapture smoother, radiant, younger-looking skin
Helps improve the appearance of skin's radiance, texture, elasticity, firmness and sagginess*
Comes with an advanced self-loading dropper that dispenses the perfect amount of serum for smoother, more radiant and younger-looking skin, with continued use
Consumer Perception Survey In a consumer perception survey of 148 women who used Advanced Genifique Concentrate regularly each week for 9 months: -85% said their skin looked more radiant -91% said they saw visible results -82% said fine lines looked minimized **Based on a consumer perception survey of 34 women who used the product twice a day for 7 days. *Based on a clinical study on 34 women who used the product twice a day for 8 weeks.
There are so many more deals for you! HEAD THERE now to check it out!!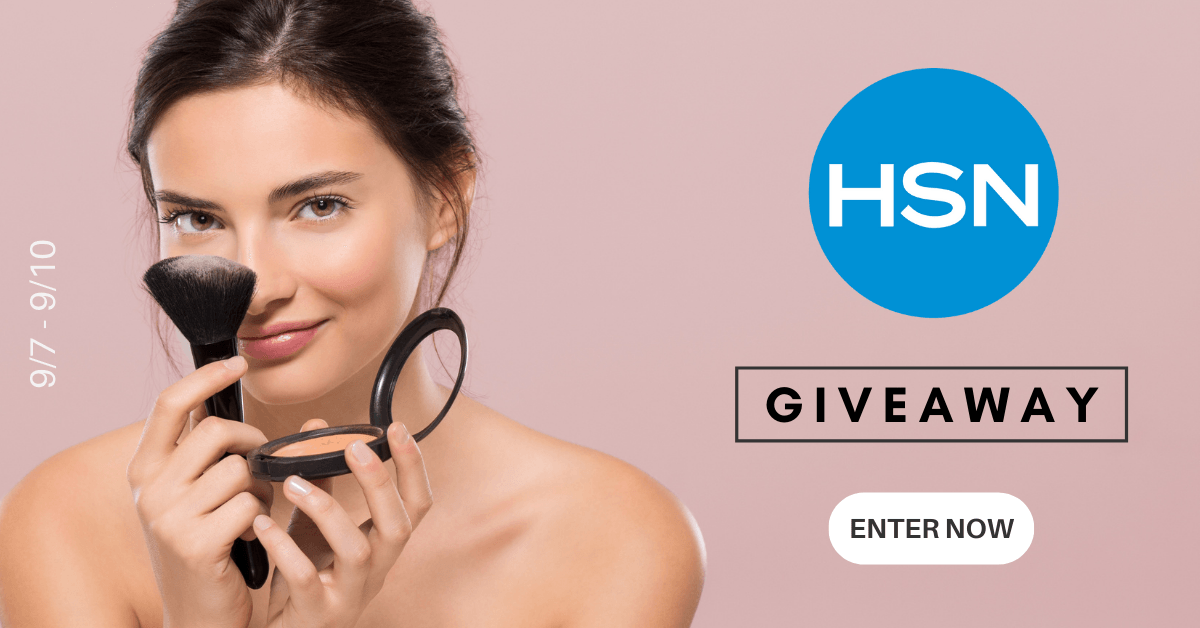 Don't miss the #SaveAtHSN giveaway for a chance to win one of five $100 e-gift cards from HSN.