Mango butter is a natural product that can be used to provide hair with added nutrients and shine. There are so many mango butter benefits for hair, including preventing breakage, combating dryness, and strengthening strands. Mango butter also provides moisture to the scalp and promotes healthy hair growth. Find out more about how mango butter can help your hair.
Mango Butter Benefits for Hair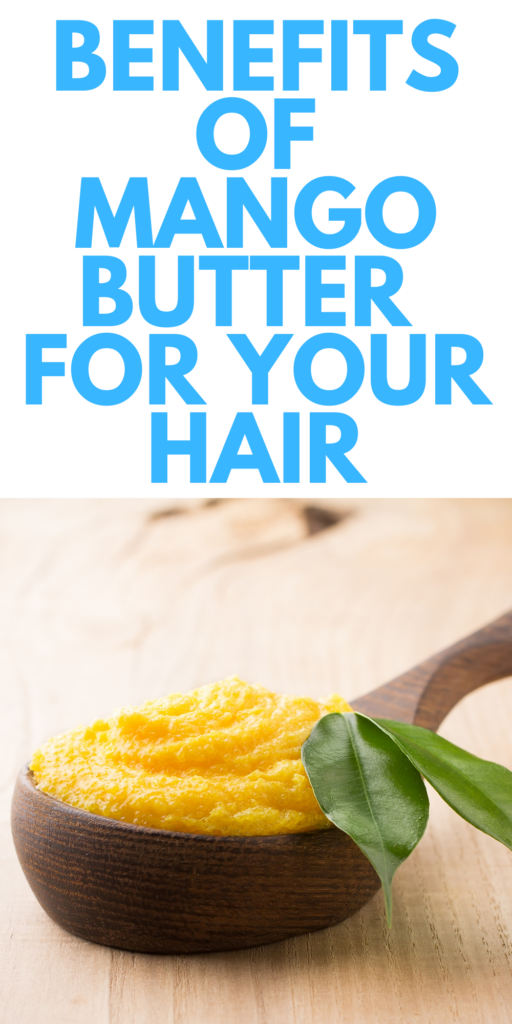 If you're anything like me, you will do everything you can to maintain healthy hair. Throughout my life I've permed my hair, I've colored my hair, I've professionally had my hair straightened. My hair has had sun damage done to it by living in Rhode Island in the summer. I've done a lot to my hair and my hair follicles, so it's important to make sure I'm keeping up with its health.
What is Mango Butter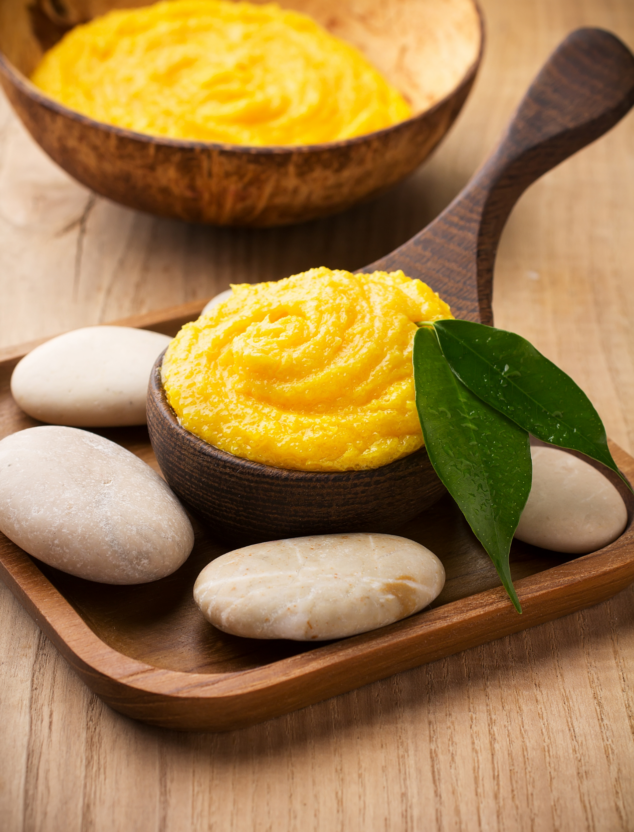 Mango butter is a natural product that comes from the fruit of mango trees. It's pressed out of the peel and mango seeds, then often mixed with other ingredients to create butters or balms for various purposes. The mango fruit is a powerful fruit to have in your life and can truly give you healthier hair.
Mango butter includes a lot of compounds, including proteins, fatty acids, antioxidants, vitamin A and E, as well as other nutrients. Hair, skin, and nails benefit from these chemicals. Mango butter may be used to treat dry skin by moisturizing with it like body butter and reducing lines.
Keep in mind that one of the most essential things to do for healthy hair is to keep it moisturized. This means everything from shampooing, conditioning, and styling should be done with moisture in mind. Mango butter penetrates into each strand of hair without weighing it down or leaving behind residue build-up and provides deep hydration.
Benefits of Mango Butter
Mango butter hair benefits are plentiful. Hair that is healthy and hydrated will be less prone to breakage, splitting, and dryness. Mango butter provides moisture by penetrating deep into the hair cuticle so it can soften each strand of hair without weighing down your locks or leaving behind residue build-up as many other beauty products and hair care products do.
Mango butter can also strengthen hair, so it will be less likely to break or snap. It is especially helpful for split ends if used regularly on damaged areas of the hair treatment, as the mango butter will help each strand.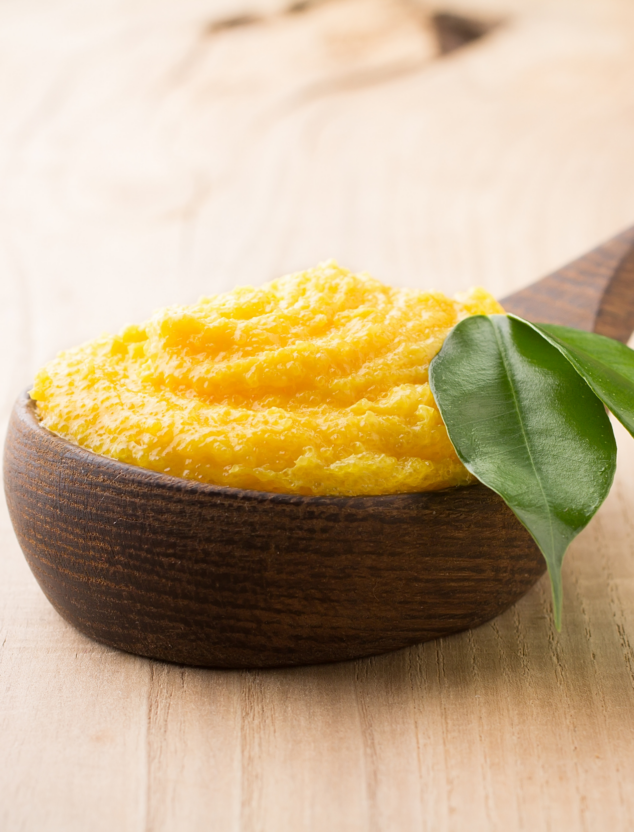 Another mango butter benefit for hair comes in the form of shine. Who doesn't love the idea of having shinier hair? Mango butter provides a shine to hair that is natural and not greasy, which can be difficult to strands and fight humidity.
Mango butter benefits also include the prevention of dandruff, as well as dryness and flaking on the scalp. If you have a dry scalp, it can also be beneficial for your hair by keeping it hydrated. This mango butter benefit for hair comes from its moisturizing properties that work their way down into each strand of hair.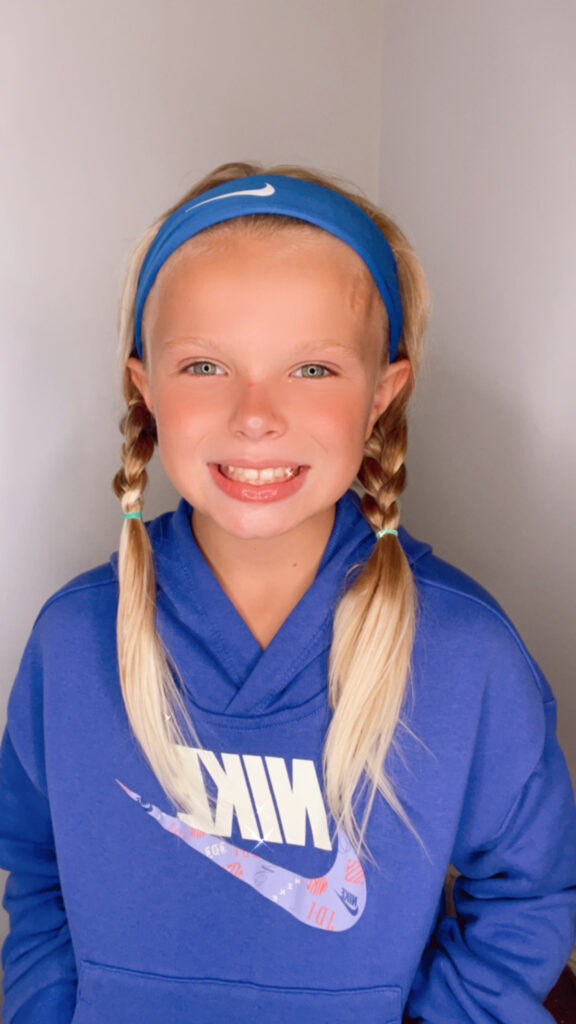 Mango butter has been known to treat minor skin irritations on the scalp, which is great for anyone with sensitive skin or who suffers from skin irritation. It's great to help maintain a healthy scalp.
Another mango butter benefit for hair is that it reduces frizz! Frizzy hair just isn't cute, so this is a great feature of mango butter benefits. A little bit goes a long way when using this ingredient in your daily routine as a hair treatment or even just as a moisturizer.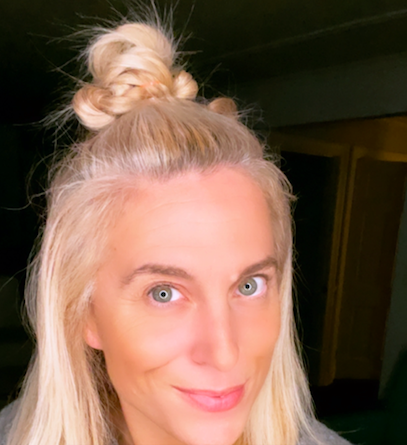 The good thing is that you can use this if you have curly hair, straight hair, brittle hair, thick hair, thin hair, long hair, or short hair. The benefits mango butter will definitely be seen and felt. Just like popular shea butter, you will see a difference.
How to Use Mango Butter
There are plenty of methods that you can use to take advantage of all of these mango butter benefits for hair. By using it on wet, dry hair or damp hair regularly, your locks will be left find in other products. Mango hair butter is something you should be making sure to add to your hair routine. You don't need to use it with every washing, but it's important to add this to your hair care regimen once or twice a month.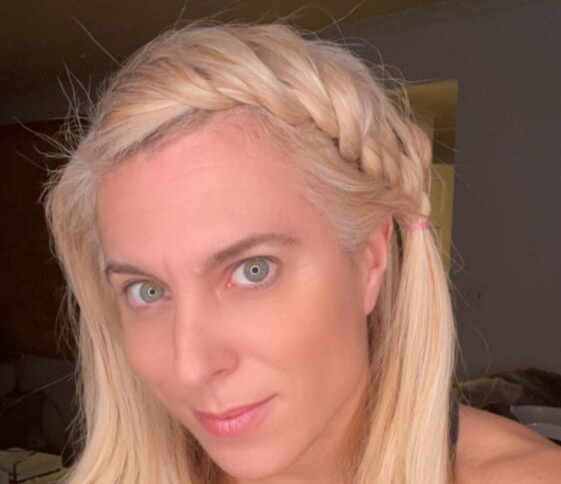 You can easily add a mango butter mix to your shampoo, conditioner, or even a hot oil treatment. It's a simple way to make sure you're doing it and it's easy to add it in this way. You will begin seeing the key differences in your hair by adding in the soft butter. It's important to keep hair health in mind. We spend so much time worrying about our skin and doing what we can for skin health, think hair, too.
Where to Find Mango Butter
You might be wondering where to find pure mango butter. There are many places you can buy it, let me share with you some of the places where I've found out.
etsy
Bed, Bath & Beyond
Amazon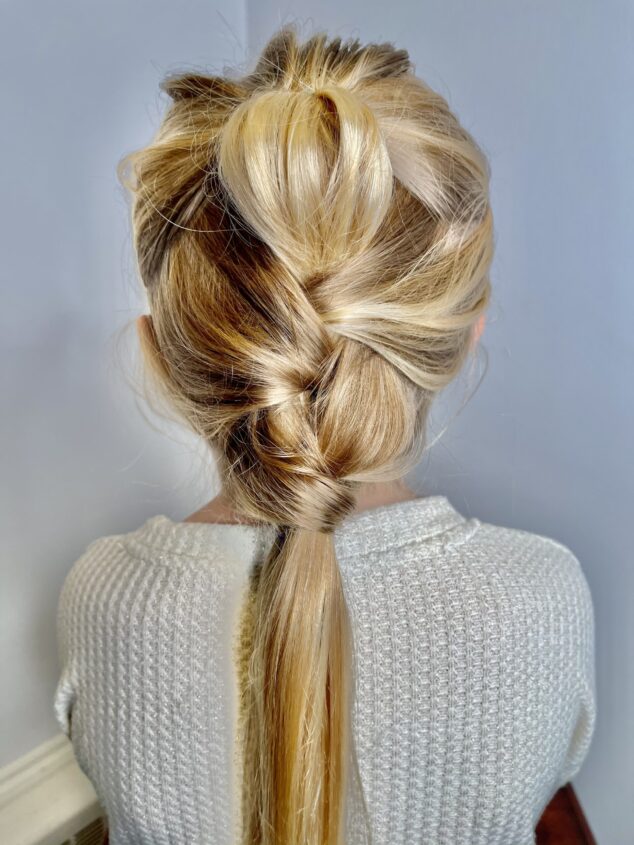 I know I've wondered about the natural ingredients in products and what types of oils to use in my own hair. There's coconut oil, avocado oil, jojoba oil, olive oil, and yes… mango oil. Take the time to find one that works for you. If you prefer a whipped mango butter or a creamy many butter consistency, look around to find what one works best.
Don't forget too that you can use mango butter for lip balms, stretch marks and it's found in many skin care products. It's really that amazing item that can be used in a variety of ways. The health benefits are pretty cool, so make sure you check it out if you don't want to just use it in your hair.
I'm all about trying to share some great hair product tips. I started creating some fun hair tutorials with my daughter over a year ago and since then have just become obsessed with learning more and more about haircare, hair products, and hairstyles. It's wonderful having people ask me about different hair questions. It's become something that we've really gotten passionate about.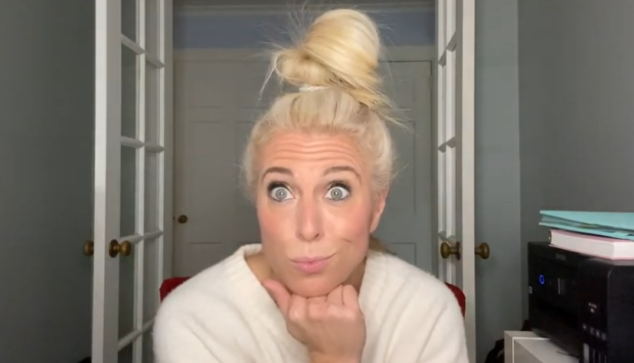 If you're looking for some additional hair links, check out the various links that I've written:
Storage Ideas for Hair Accessories: Looking for ways to store your hair products? Check out this unique and fun way to keep them organized.
Best Way to Wear Hair to Bed to Prevent Breakage: Here are ways in which you should wear your hair to bed at night. This is a great way to keep your hair healthy and protected overnight as you sleep on your pillow.
My Favorite Hair Products: It's one of the most common questions I get asked, "What are your favorite hair products?" I decided to put a bunch of them together for you to see and try on your own.
Feel free to ask me any questions, too. Also, follow me on Instagram and TikTok for daily hairstyles and inspiration for your hair or someone else's!