What to wear with long skirts? This is a question that every woman has asked herself at one point or another. Long skirts can be difficult to style, but they are also very stylish and look great on many occasions.
In this blog post, I will discuss how to wear and dress up your long skirt for different occasions. Whether it's a hot summer day or a cold-weather day, these different looks are the best ways to keep you stylish.
What to Wear with Long Skirts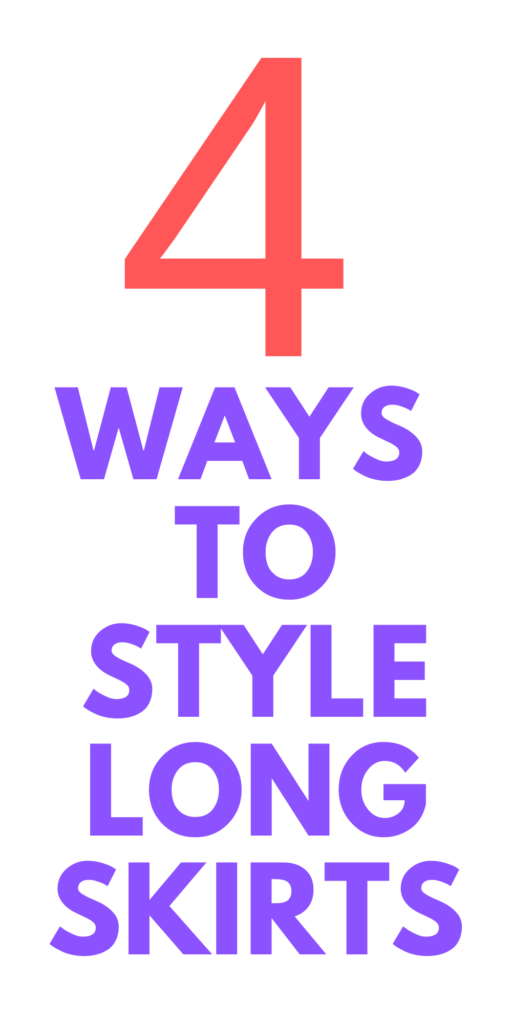 Long skirts are a great option for almost any occasion because they work with every type of body. That's right. It doesn't matter what your body type is, long skirts work, so don't think your body shape isn't good for longer skirts. They provide a sense of style and class that many other pieces cannot, but they can sometimes be difficult to figure out what to wear with them. It's not always easy to open your closet and pull out the best items to wear with them. You need to have a fashion plan in place.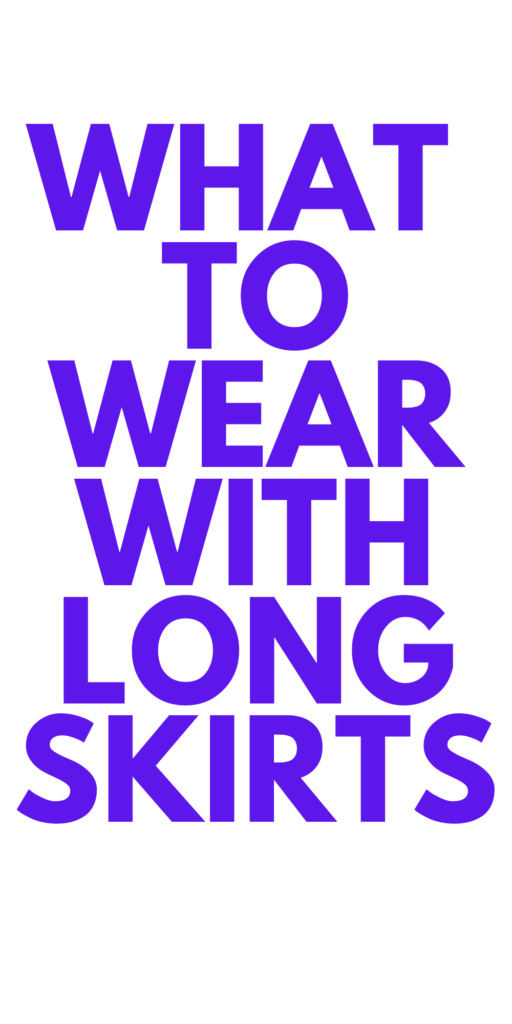 Many times when it comes to finding long skirts, it's not always easy for women to move away from a basic pencil skirt. I'm telling you right now, a versatile long skirt is a wardrobe staple.
I have chosen the top four outfits for each type of event, so you will always know how to dress up your long skirt. Depending on if you're wearing a long skirt to work, out with friends, to the market, to the beach, or the pool, knowing some great items to pair with it is the best style advice you can keep in mind.
Casual Style
You could easily throw on some flip-flops or heels and go about your day in this outfit if you wanted. However, I recommend throwing on ankle boots or espadrilles instead of your basic flat sandals because they keep your look more together and add an extra layer underneath the skirt. The result is a cute and professional-looking ensemble that would work well at school or work. Have fun with long skirts that are casual. Grab a floral maxi skirt and a gray tank (like I have on here) and wear it out.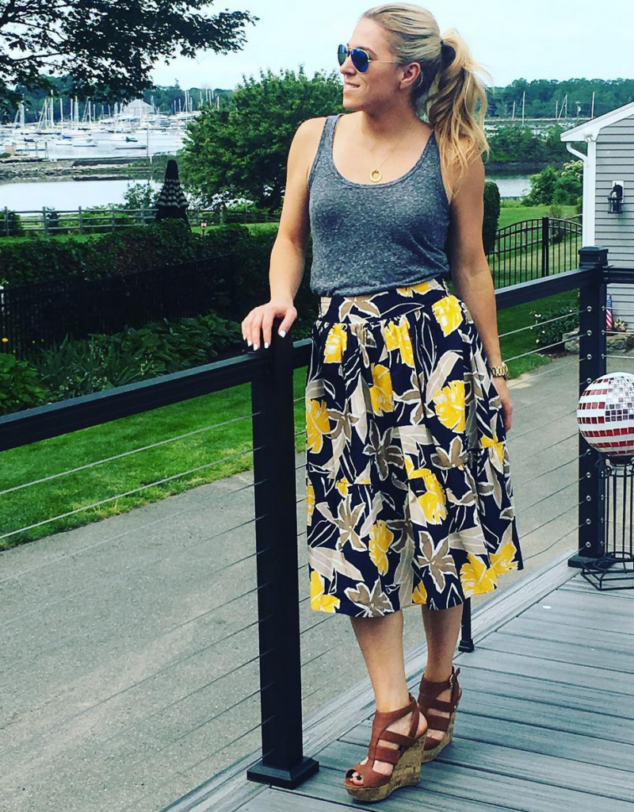 By keeping things casual, you can wear these long skirts whenever you want. If you're heading out to a restaurant or heading out to the mall, you can always wear a long skirt. While you're wondering what to wear with long skirts, keep in mind that any casual type top will do. Think tees or tanks for a casual look, just a super simple top. Cotton skirts are a fun casual outfit option. I even love to toss a leather jacket over a tee or a tank with my skirt.
Dressy Style
For something more formal, a dressy top is a way to go! A simple black tank looks great under this long skirt and provides some more coverage. If you want extra style points, consider adding heels or wedges as well for something that feels chic and elegant. My favorite thing to do for a dressy long skirt is to go with an animal print, a black maxi skirt, flowy skirts, or even a chiffon skirt.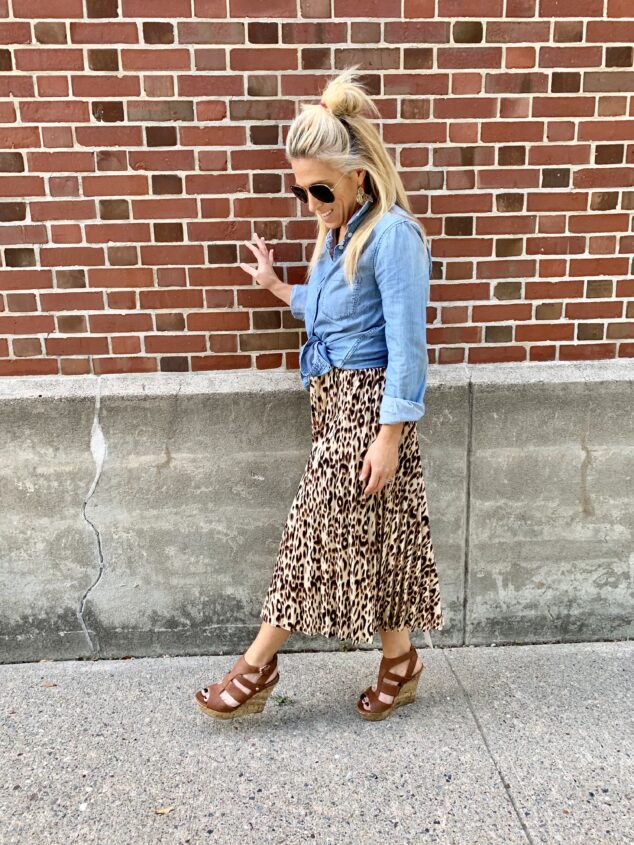 It's all about keeping the look elegant and pretty. Dressing up in a long skirt is beautiful because you can wear this outfit idea out on a date night. I'm all about making sure I wear my long skirts when I'm going somewhere dressy because it's such a classic and beautiful look. Not to mention, you don't have to worry about shaving your legs.
Party Style
This look adds sassiness to an otherwise classy outfit with its cool patterned details of lace trim on the sleeves and bottom hemline of the shirt. The red accents in both pieces also add vibrancy to an otherwise neutral ensemble, which makes it perfect if you're going out at night with friends! I love party styles because these are fun to play with on the fashion front. Maxi skirt outfits for party styles always look fabulous at formal events. Have fun with this long skirt!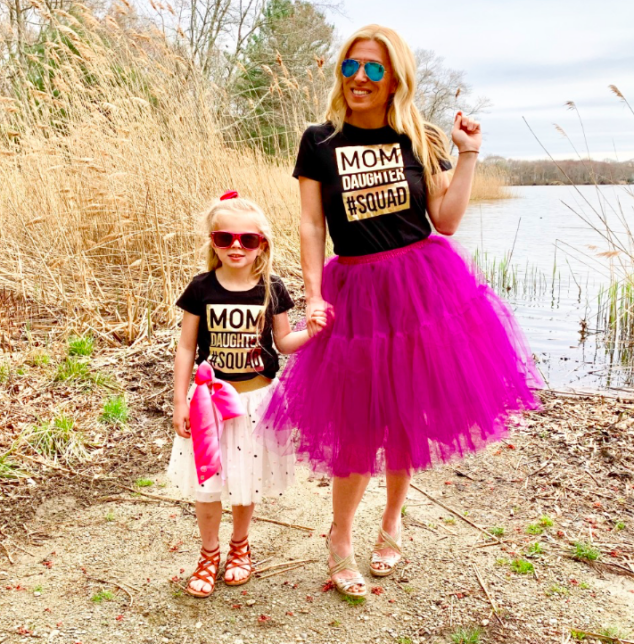 One of my favorite options is to find a long skirt with a beautiful pattern, too. When it's holiday time, I love pulling out my tartan printed skirt for a party style. It's an iconic print, but it's one that is so beautiful and you're able to pair it with just about any type of blouse.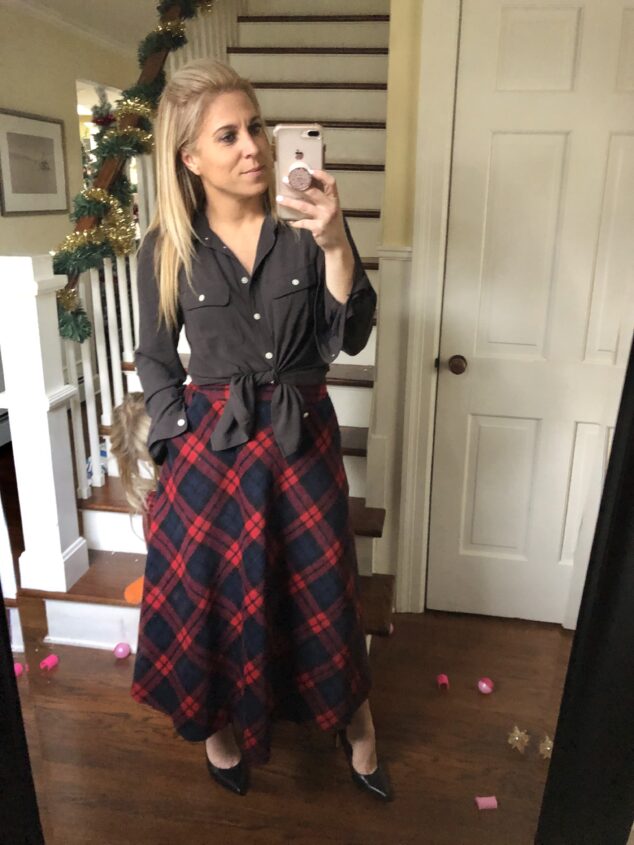 I went with a denim blouse for this look because it's simple, yet elegant at the time time. Many times it comes down to the kind of top you're wearing and not the skirt, so make sure it's a great choice.
Work Style
For work, I recommend keeping things professional by throwing on a blazer over your top (and vice versa). This keeps everything looking clean and neat, while also providing a way to stay warm in the chilly office. For footwear, consider your go-to pair of black heels or wedges that you always wear! They will provide an extra boost of confidence and keep things polished.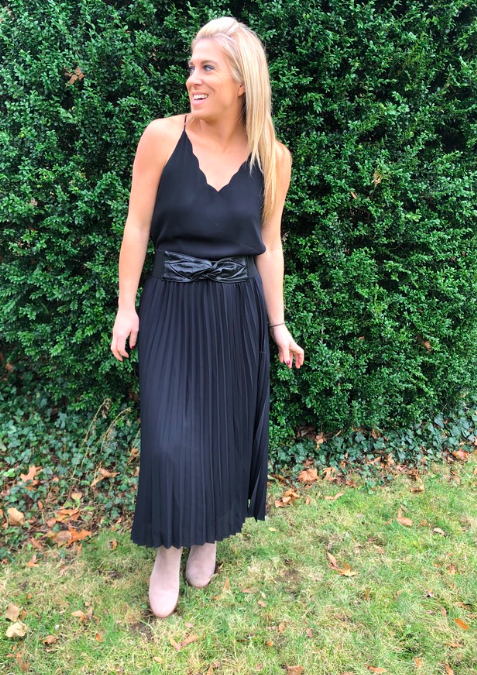 If it's too hot for a blazer, try a denim jacket. If you're not into adding a layer, blouses always work well for a professional look. It's a classic look that is professional and classic. You want your long skirts to be pretty, but when you're wearing them to work you also need them to be appropriate for the environment.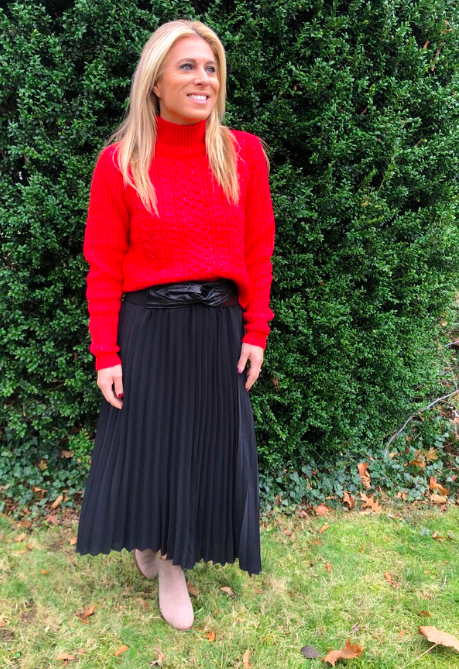 My advice for every professional woman is to buy a black skirt because it can work with so many different pieces. It's the best option and works for a lot of women to style. It's just easy office wear and gives a ladylike look that you will love.
What Tops Work with Every Long Skirt
There are definitely pieces that would work well with each one of these styles. I'm going to make it easy for you and list out the various shirts you should have in your closet to mix and match. A denim shirt (any kind of denim top), a white shirt, a black top, a cute graphic tee.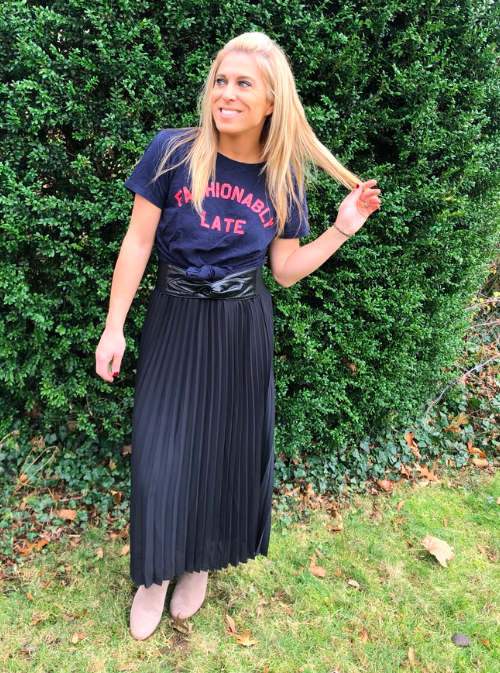 All of these would work, but a plain top is the best way to go. Just make sure you have plain colors and solid colors for tops in your closet. It's easier to match these kinds of tops with a long tulle skirt, high waisted skirts, or a skirt with floral prints.
Where to Buy Long Skirts
If you're looking to buy some great long skirts, you don't have to look far. Long skirts can be found just about at any retailer, but you want to make sure you're finding ones that aren't too overpriced. You can head to places at Macy's, T.J.Maxx, Nordstrom, Nordstrom Rack, JCPenney, etc to find some. The good thing about these retail locations is that you'll always have selections.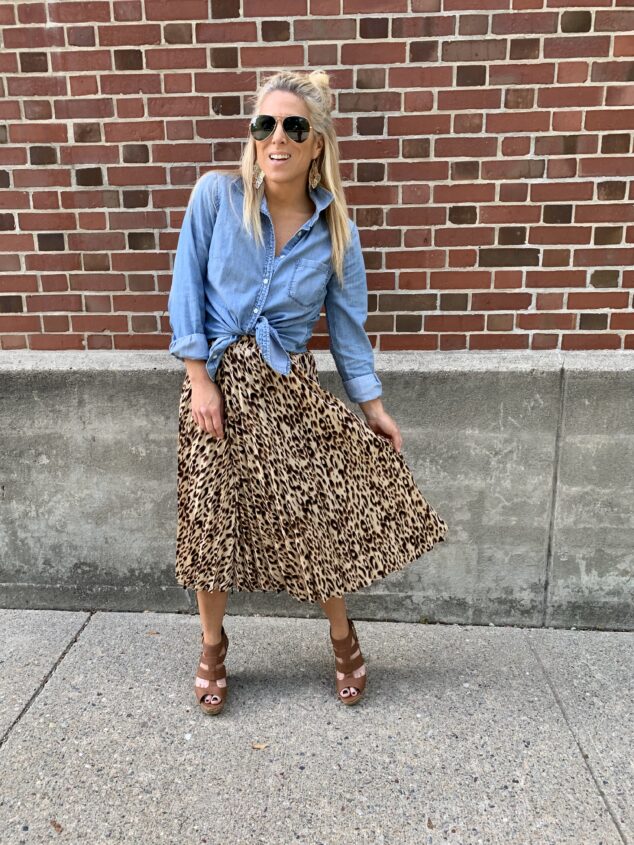 Many times you'll be able to find long skirts at various retailers like Old Navy, GAP, J.Crew, LOFT, Ann Taylor, Anthropologie, too. You can find these stores in any mall or online. Each season these stores update their styles and merchandise. You'll love seeing what pops up online at the beginning of each season.
As you can tell, long skirts are very versatile pieces that can be dressed up for special events but still worn casually during the day. The key is knowing how to dress them up so they feel appropriate for any occasion. I hope this blog post provided you four outfit ideas that will work for you. Whether it's a look to needs to be casual, for a party, for work, or for a dressy occasion, these should give you plenty of ideas on what to wear next time you want to slip into something more comfortable!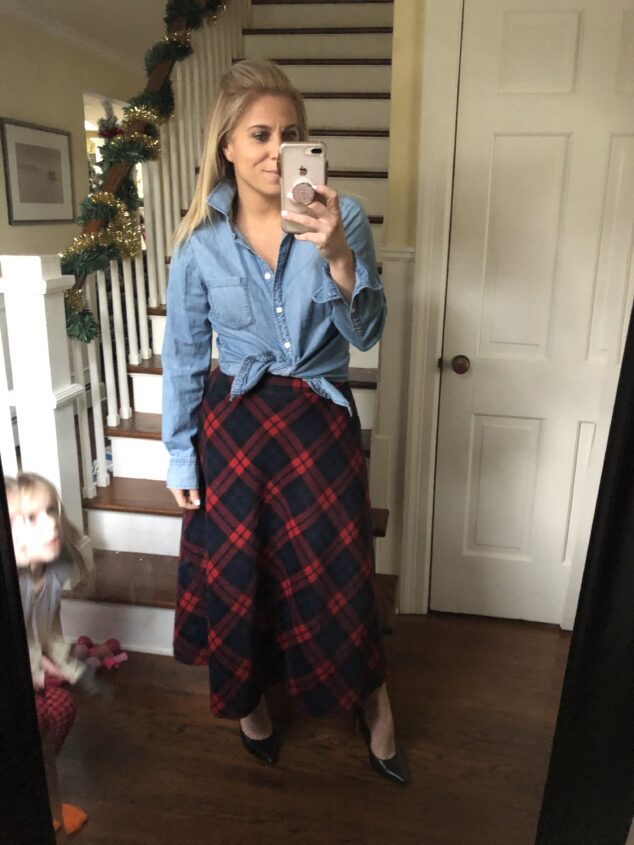 Grab your skirts and create a great look. It's all about feeling fashionable in the right way that works for you. A graphic T-shirt might be the best choice for you. Maybe it's a peplum top with a gorgeous long skirt. There are so many different types of skirts for women, bringing in different options is always a good idea. Hoping this post gives you some of the best suggestions for making sure you feel beautiful and stylish.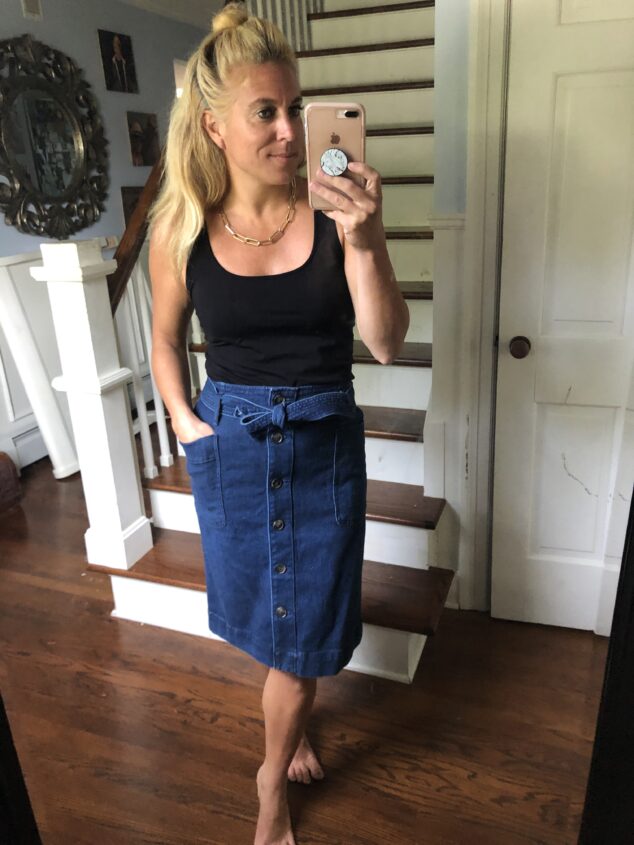 Make sure you follow me on Instagram, too. I talk more about what to wear with long skirts! LOL! I love sharing fashion deals in my stories for you to take advantage of, too. I'm all about trying my hardest to share the best ones out there, so love for you to follow me!
Deals and deals and I love being able to help people save money on FASHION!! HEAD ON OVER AND JOIN US HERE!!! I also share beauty tips there, too. Love your support and let me know what it is you're looking for, too! Make sure you share with me if there's something you love and I missed it on the blog!
Fashion is so much fun throughout the year and I hope you take the time (even right now!) to enjoy it! I love showing that simple items are sometimes the best items for you to have some fashion fun with for yourself! It's a great way to feel (dare I say it) normal again right now! If you have any questions, feel free to ask me in the comments!