Looking where to shop for tennis skirts? They're trending (like crazy) right now for girls and women on the fashion front. I've always wanted to play tennis just for the attire, so now (the good news is) I don't necessarily need to play tennis to wear the cute iconic ruffle tennis skirt.
Where to Shop for Tennis Skirts
When you're looking for tennis skorts for women (or I should say tennis skirts), they are available in so many places right now. It's exciting to see the options out there at incredible price points, too. In the past you would just have to rely on going to athletic stores, but not anymore.
If you're wondering where to shop for tennis skirts, this post will help you out. I'm obsessed with finding some cute ones that I can wear all the time. It's cute because every time I see one on someone, I always want to buy more. They're just the best skirts and skorts to wear all summer (and transition into the fall).
JoyLab High Pleated Skort
These JoyLab pleated tennis skirts are my favorite! I have these in black and white and wear them all the time. They're chic, fashionable and so comfortable to wear.
From a game of tennis to running errands, elevate your chic style with the High-Rise Pleated Skort from JoyLab™. Made from a soft and stretchy fabric, this high-rise skort ensures you stay comfy in all your activities. Featuring a pleated design in a solid hue, you can pair it with anything from a racerback bra to a muscle tank during workouts or with your favorite crewneck tees or sweatshirts for versatile casualwear options.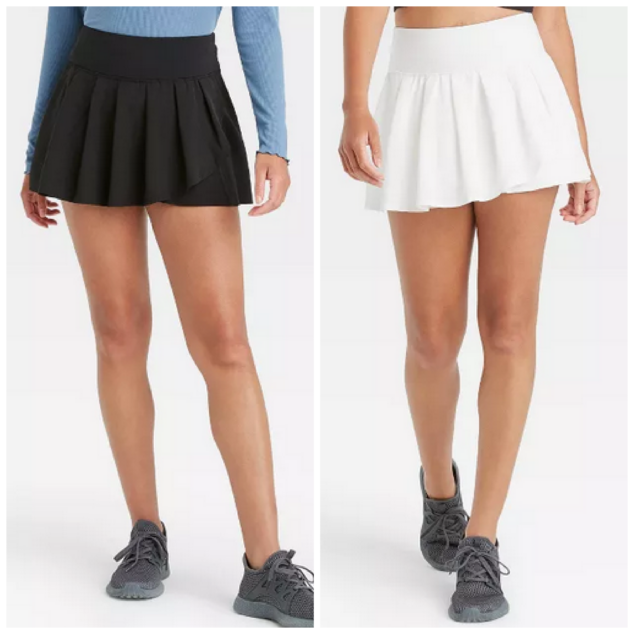 These Pleated Tennis Skirts are $22. Buy here.
Urban Outfitters Katie Tennis Mini Skirt
How cute are these skirts? Very a ala Clueless. Remember that movie? If you do, you're my people!
Sporty meets preppy in this pleated mini skirt from Urban Outfitters. High-rise silhouette features a button closure at the wrap-style waist. Pleated detailing all around make for a flippy, flared hem.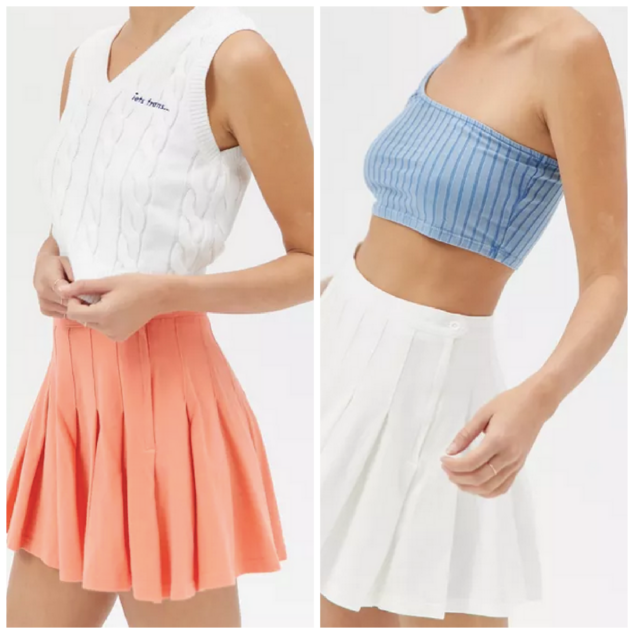 These Pleated Tennis Skirts are $59. Buy here.
Mid-Waisted Pleated Shorts With Pocket
How cute are these tennis skirts with a built-in pocket? Love the color combinations, too. I love that these can be used for play and fashion.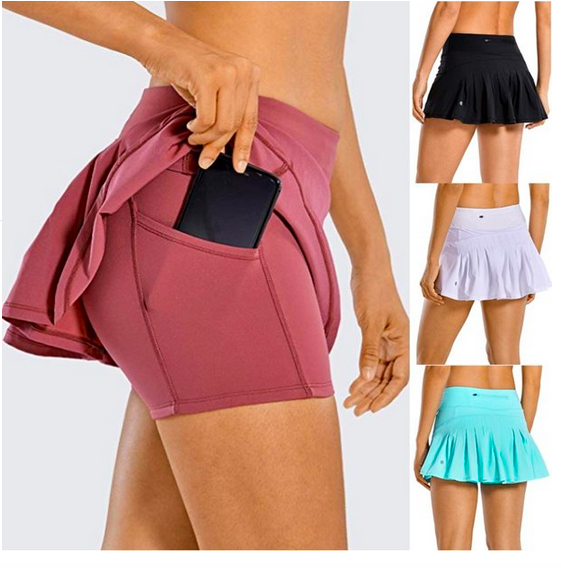 Buy these tennis skirts for $12.50. Buy here.
Ideology Tiered Skort
I love the various ruffles on the skirt. It's super chic and fun.
Take the court in fresh style in this Ideology skort, with ruffled tiers for a look that's also lovely on the course or at the club.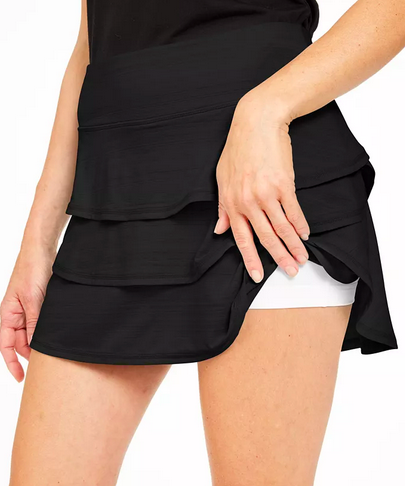 Buy these tennis skirts for $39.50. Buy here.
Knit Tennis Skirt
These are the cutest skirts for you to wear out and about! Love the exact style of this tennis skirt, so perfect for the summer and fall.
Serve up sweet style in this swingy tennis skirt designed with crisp pleats for easy movement on and off the court.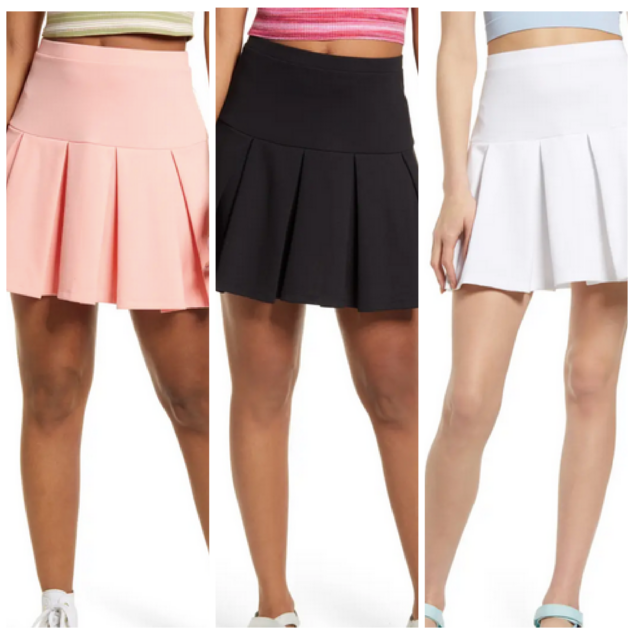 Buy these tennis skirts for $35. Buy here.
Tennis A-Line Mini Skirt
These are the best skirts ever! I love these adorable tennis skirts for you to wear out and about. How beautiful are these color options, too? Love the pale yellow.
Knife-pleated mini skirt in a solid hue. Made from a flowy fabric with added spandex for a lightweight and flexible fit. Features pull-on style with a high-rise cut and regular-fit silhouette.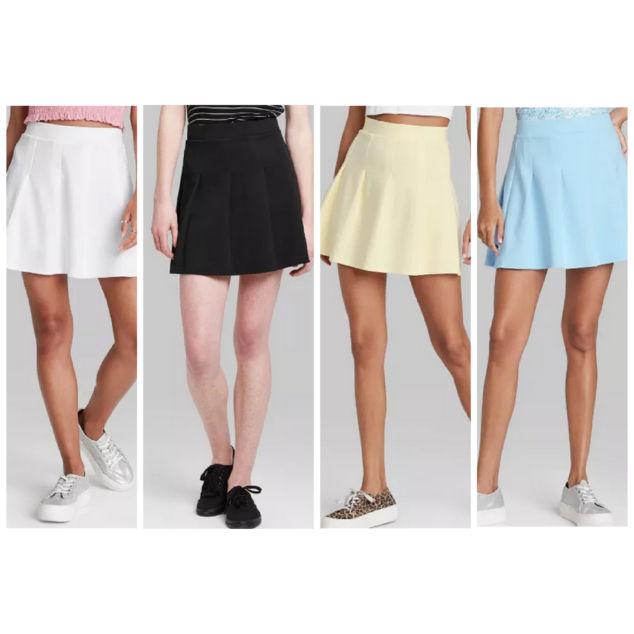 Buy these tennis skirts for $19. Buy here.
Varsity ALO Tennis Skirt
These might be a bit short, but these are perfect for you to wear on the courts or to grab some lunch.
Pleated perfection. This out-and-about must-have is ready to take the win on the court or in the streets, thanks to a comfy inner short with hidden pocket, lightweight feel and sweet pleats all the way around.
Sweet, pleated skirt
Comfy inner short & hidden pocket
Designed & uniquely fit to flatter every size
Wear-tested by our in-house team for the perfect fit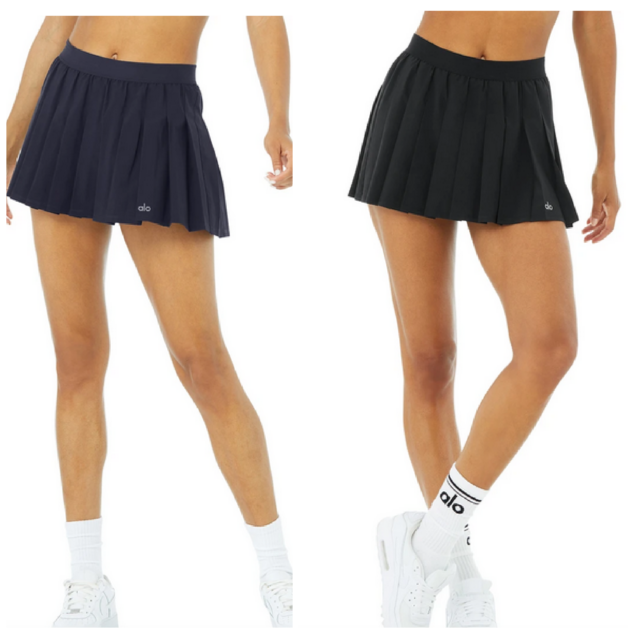 Buy these tennis skirts for $68. Buy here.
Women's Match Flounce Tennis Skort
Looking for an actual tennis skirt to wear? Here is one from Prince that you will love!
Step onto the court in classic style. The Prince® Women's Match Flounce Tennis Skort brings together perforated fabric and moisture-wicking properties for cooling comfort and better ventilation whenever you play.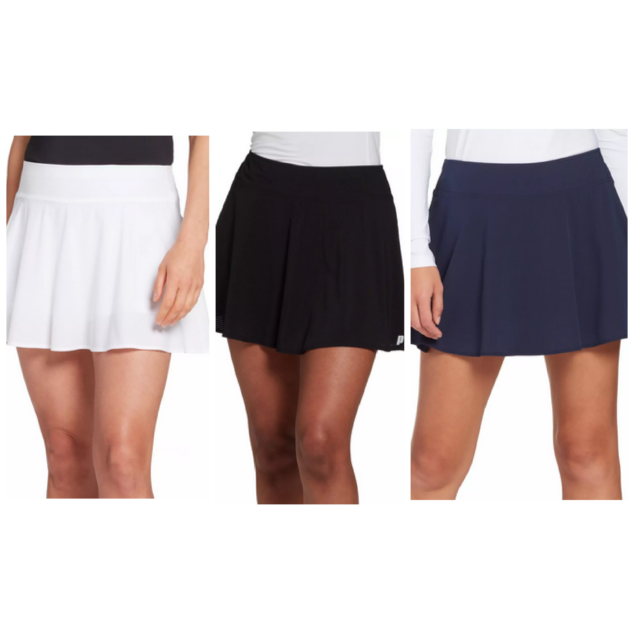 Buy these tennis skirts for $39.99. Buy here.
These are the best tennis skirts for women. I'm all about this trend and making it work for my everyday wear. I think it's a fun one to wear and rock this summer and fall season. You can easily transition into the fall from the summer with this trend.
What to Wear While Playing Tennis
Spring Outdoor Activities for Kids
Loving my Fashion Deals – Daily Dose of Style Facebook Group (that I would LOVE for you to join) and I share trends and styles every single day in there, along with the best sales online for fashion.
I fully believe that you can and should be able to look your best without breaking the bank. You want to feel confident and beautiful and you CAN! I hope my info helps! We have a ton of fashion fun in there! And you don't need to be 40 years old!!

HEAD ON OVER AND JOIN US HERE!!! I also share beauty tips there, too. Love your support and let me know what it is you're looking for, too!