Dry shampoo is a savior for dry and oily hair. But what if you have blonde hair? If dry shampoos can leave your hair looking dull or discolored, it's important to find the best dry shampoo for blonde hair. We've found the best dry shampoos for blondes so that you don't have to go through trial and error! In this blog post, I will discuss four different dry shampoos that are perfect for blonde locks.
Best Dry Shampoo for Blonde Hair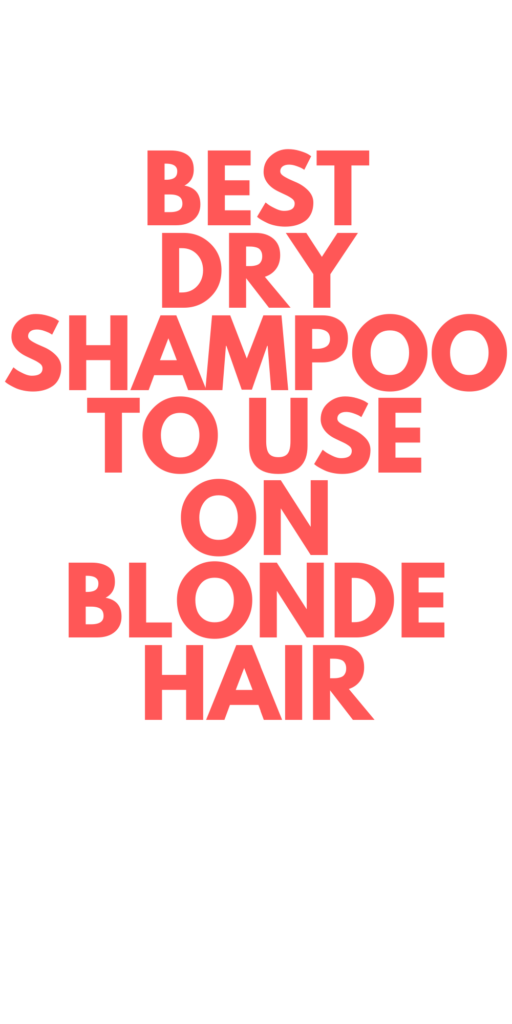 Not all dry shampoos are created equal. Whether they work well on your hair or not does depend on hair type, hair color, whether you have dry hair, curly hair, fine hair, thin hair, and hair texture. All of these hair "things" should come up when deciding what is a good dry shampoo to buy for your particular hair. There are so many amazing and popular dry shampoos out there, but they all don't work as well across everyone's hair.
What is Dry Shampoo?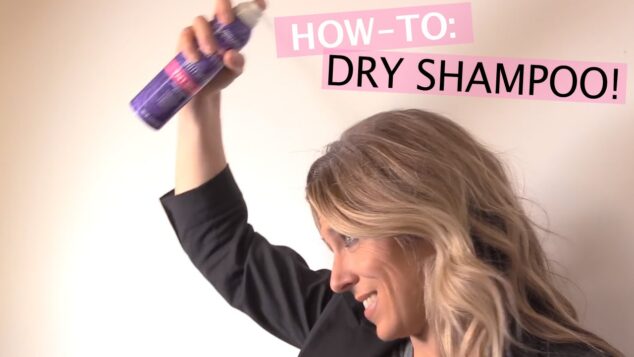 Dry shampoo is a type of shampoo that allows you to go an extra day or two without washing. It helps to reduce greasy hair and excess oil without the need for water. There's nothing like a waterless formula for "washing" your hair. You can find dry shampoo in either a powder form or in an easy aerosol can in the form of an aerosol spray. It's a good reason to invest in dry shampoo because it's a wonderful way to save you time in the morning (or evening) when styling it for the day.
The best shampoos are the ones that actually get the job done and the same can be said for dry shampoo, too. Since it does come in 2 different forms, you need to know which one works best for you. The powder one I stay away from because I prefer the spray. I've found that the powder (for me) leaves a white residue and a chalky residue buildup in my hair. If you have dark hair or black hair, this would be very easy to notice.
Top Dry Shampoos for Blonde Hair
When looking for the best dry shampoo for blonde hair, look for dry shampoos that are made specifically for blondes. You'll see ones that are geared for brilliant blonde hair, and that's exactly what you want. Stay away from ones that are geared for darker hair tones. Dry shampoo is a miracle worker if used correctly, you just need to find the right dry shampoo.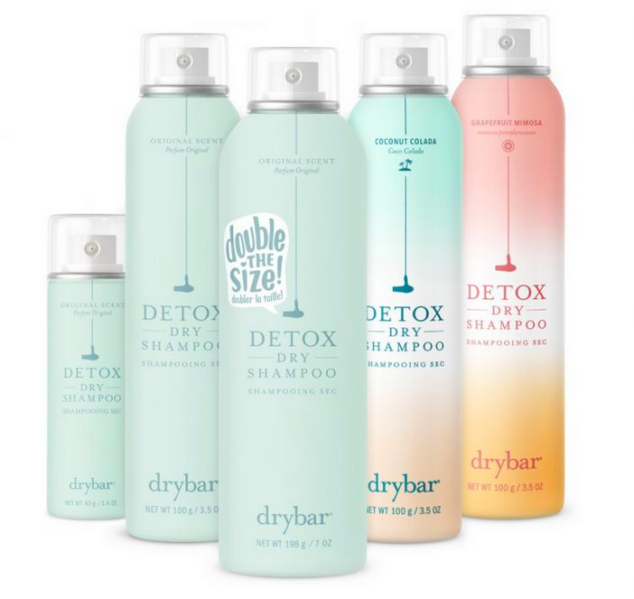 I've used this particular dry shampoo in place of a hair wash dozens and dozens of times. It's a popular option because DryBar is one of the coolest places to go to get a blowout. I personally love the smell of this one, too. I would easily say this is my favorite dry shampoo and works incredible on blonds.
Super-absorbent formula eliminates oils and impurities, leaving hair looking and feeling clean and refreshed with extra volume and a matte finish. Winner of Allure Best of Beauty Award for Hair Styling Product. Multiple sizes and scents are available including limited edition selections. Full Size: 100g/3.5 oz., Jumbo Size: 198g/7 oz., Travel Size: 40g/1.4 oz.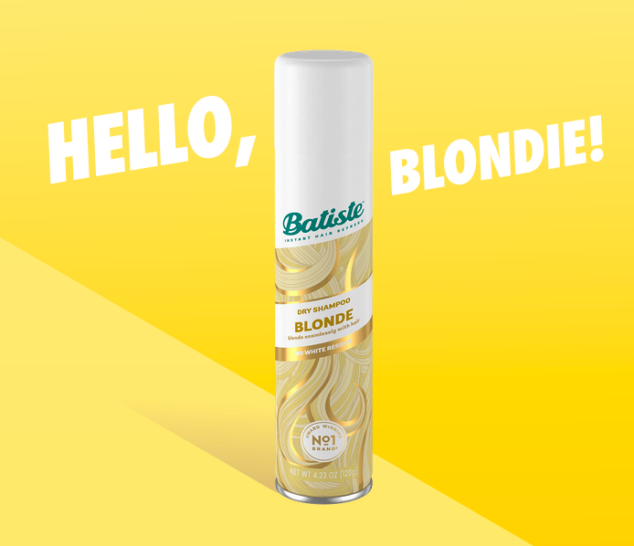 A majority of people love this and include this on their list for best dry shampoo for blonde hair. I own this one, too and love it. It's definitely a close favorite, but the DryBar smell is the best for me. That being said, this one is EXCELLENT for blondes. You know what's even better? There's a hint of color for blondes in here, too… it amps up your blonde. There are a number of dry shampoos out there, but this one tops the list for blondes. This is perfect for natural blondes or if you're a colored hair blonde, you get great results.
Hey blondies! This shade of dry shampoo is just right for you. It refreshes flat roots with a tinted formula that perfectly blends with lighter locks — use to brighten up your color or whenever you need a stroke of brilliance.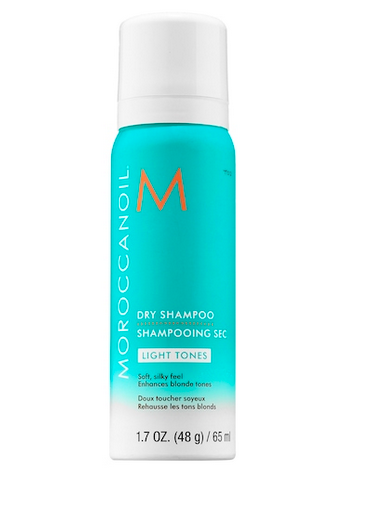 This one will give blondes the best results, too. It's a perfect way to have second-day hair look incredible. Isn't that what we all want? This dry shampoo is made for lighter-toned hair, which is great. This one also offers a delicious scent, too and has a ton of amazing customer reviews.
What it is: A dry cleansing spray for light-colored hair that absorbs oil, buildup, and odor to leave hair instantly refreshed.
Hair Type: Straight, Wavy, Curly, and Coily
Hair Texture: Fine, Medium, and Thick
Key Benefits: Reduces Oiliness and Color Safe
Formulation: Spray
Highlighted Ingredients:
– Argan Oil: Hydrate and nurture the hair with tocopherols (vitamin E), essential fatty acids, and antioxidants.
– Rice Starch: A natural absorbent that draws out excess oil.
What Else You Need to Know: This dry shampoo instantly cleanses and refreshes thanks to ultra-fine rice starches that absorb excess oil and product buildup. It contains subtle violet pigments to help balance brassiness and bring out the best in light-colored hair. It is fragranced with the signature Moroccanoil scent.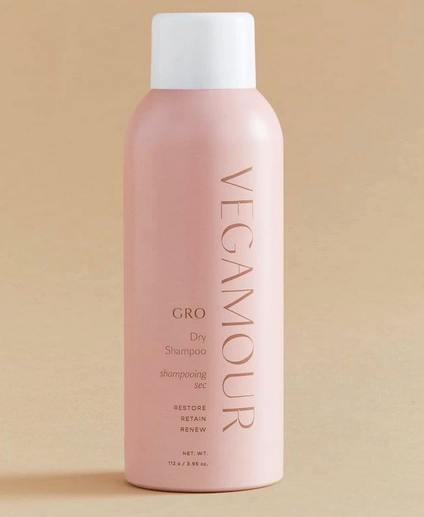 If you're looking for a clean dry shampoo, one with a fresh scent, then this one will become your new bff. This is another invisible dry shampoo for lifeless hair that will bring it back to life without a shower.
This scalp balancing, volumizing, dry shampoo formula fuses the texturizing perks of a traditional dry shampoo with powerful, plant-based ingredients that work in tandem to support a healthy hair ecosystem.
I'm going to toss in ONE more as a BONUS! I've heard amazing things about the next dry shampoo for women.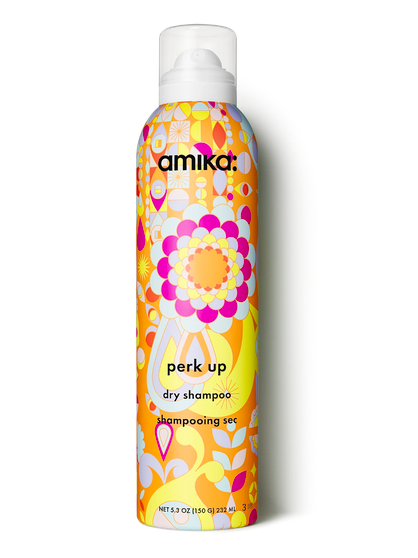 I've heard the most amazing things about this one, so I just bought it to use for the first time. Apparently, it gives your hair a new lease of life… so sign me up! There's supposed to be a light fragrance to it, so it's a perfect choice if this is important to you.
we couldn't find a dry shampoo that actually cleansed our hair and wanted one that not only made hair look clean, but also feel clean too. so, we made it.
invisible – if used correctly, you'll get that freshly washed look with no white residue, ever. be sure to spray in, wait for the magic to happen and then massage your scalp like you're actually shampooing.
rice starch – we traded out the standard aluminum starch for rice starch to restore hair's volume and oomph
a super fine mist – layerable for days and days. no itch, gunk, powdered look or 'dry shampoo head' here
You need to find the perfect dry shampoo for you and your hair. Whether your hair has blonde or silver hair to it, these will work well for you. Dry shampoo is the perfect product to use in place of your wash days. Make sure you take into consideration if you have things like sensitive scalps or need to use certain kinds of beauty products.
Dry shampoo is one of my favorite things to use. It's a product that everyone should have in their beauty closet and regimen. It's a great way to save time for yourself in the morning, too.