Looking for dresses to wear with cowboy boots? Let's have some fun! It's that time of year again when country music is blaring, barbecue smoke is filling the air, and boots are everywhere you look! If you're in search of a new dress to wear with cowboy boots during this upcoming fall season, then I'm your girl.
Dresses to Wear with Cowboy Boots

Cowboy boots are iconic, they're easily an American classic boot. They're that boot that works a bunch of different ways. You can rock them with skinny jeans, skirts, denim shorts, regular blue jeans, boot cut jeans, leggings, and more.
They're a classic style boot that has been in style for years and years. It's that one boot that (let's face it) never seems to go out of style. Whether you're rocking a tall boot or a shorter boot, cowboy books are statement pieces.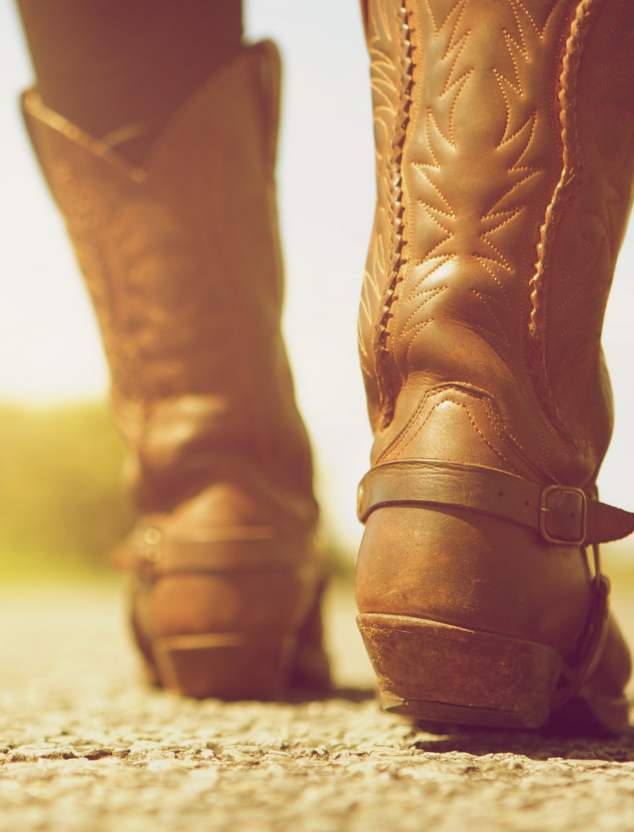 If you're looking for a chic way to wear cowboy boots with dresses, this will help you out. The best thing about owning a pair of cowboy boots is that you don't have to be a country girl to make them work. You can pair them with a simple dress or a fancy dress.
It's all in how you approach and make it work for the event you're heading to. These different styles will give you some fashion inspiration in making western wear work for your fashion sense.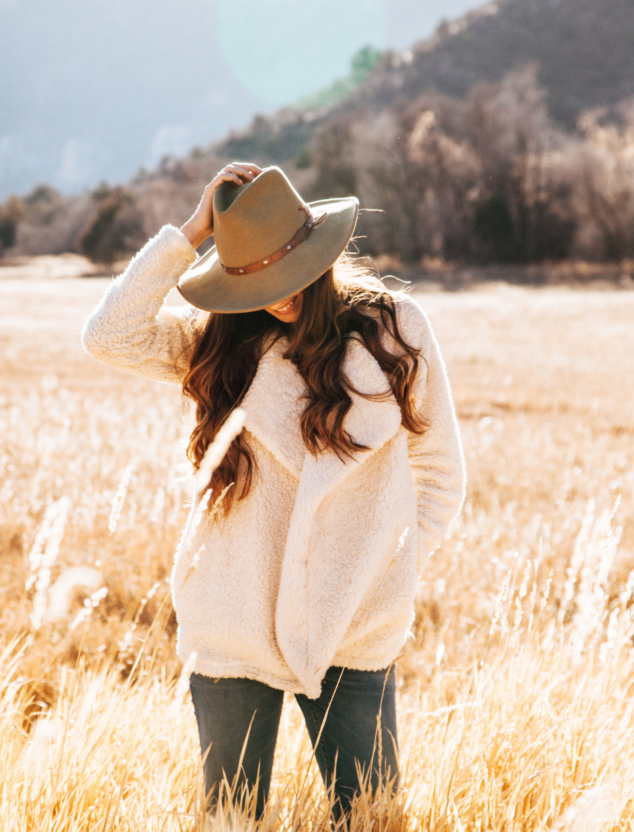 Here are the five best dresses to wear with your favorite pair of cowboy boots, all guaranteed to make you feel like a million bucks. And if you prefer it, you can call them cowgirl boots. I'm all about that, too! 🙂
What to Wear with Cowboy Boots
Important to note that with these dress options below, it doesn't matter if you have tan cowboy boots, black cowboy boots, classic western boots, boots with a perfect pop of color to them, or even a cheeky cowboy boot. You just want to make sure they're the best cowboy boots for you and your style. That's the most important fashion rule of all.
Mini Dress
OK, a mini dress is a perfect dress to wear with cowboy boots, especially during the warmer months. I'm all about showing off the boots and this is a great option if you want to make sure people can get a good look at your boots.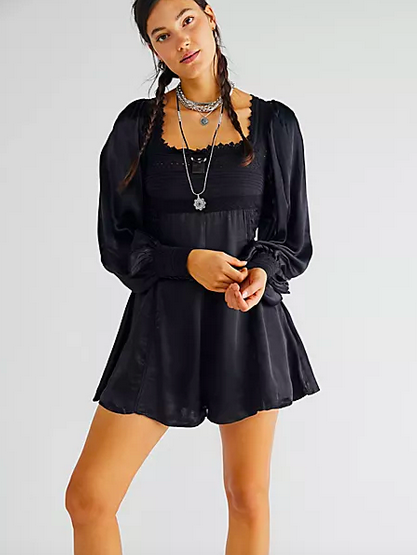 Mini dresses can be found just about anywhere, but one of my favorite types of minis to buy is a babydoll dress. Many times in the summer a mini dress is a summer staple, so I'm hoping many of you have a mini that you love in your closet already.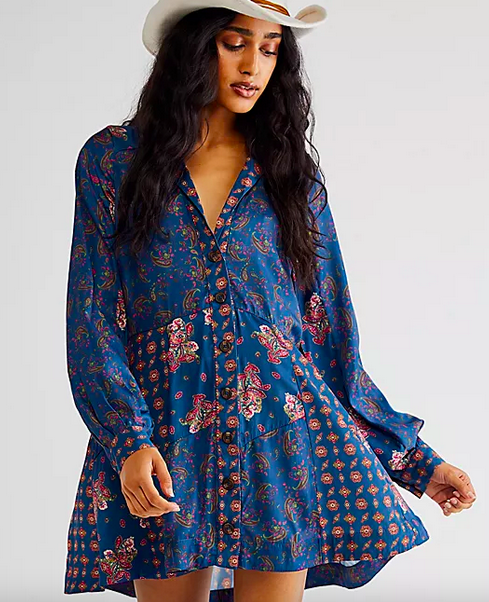 If you don't, there are some great options available in stores. Brands like Free People, Forever 21, BB Dakota, even a Wild Fable Dress… these all offer great mini dress options for you to pair with your boots. My suggestion isn't to go for itty-bitty minis, but you use your own fashion discretion on what you prefer on your body. Grabbing your boots and a mini is just an easy outfit to toss together and GO!
Denim Dress
I feel like this is just one of those classic pairings you can't go wrong with when it comes to picking dresses to wear with cowboy boots. Whether it's a long dress or a short dress made with denim, it works. This is a great look if you're heading to western-themed social events, too.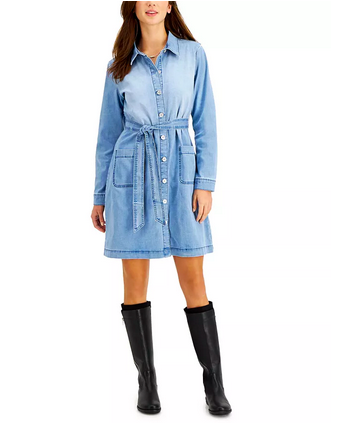 The best part is that it's pretty easy to find denim dresses in stores. You don't need to go full-on hunting for one because they're normally always in style and classic wardrobe pieces, too.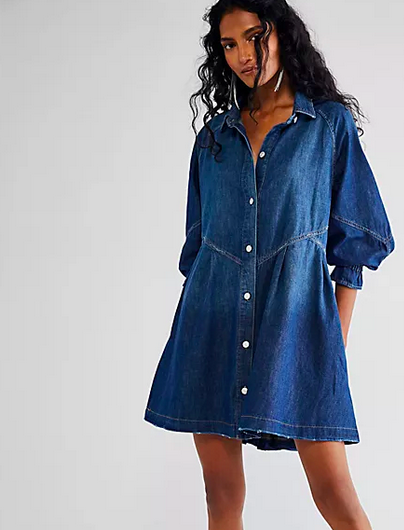 The cool thing about wearing a denim dress is that you can also amp up the accessories. You can add a little frill will with jewelry. You can add a cowboy hat. You can add belts and scarves. Whatever you feel like adding you can because a denim dress normally needs a little something extra, too.
Maxi Dress
One of my favorite kinds of maxi dresses to wear is a floral dress option. I've just always been in love with maxi, flowy dresses with a little fun to them. I feel like it's such a great mix between a casual look and a professional look. It's actually also a perfect outfit for a western wedding because it's such a fun dress to wear with cowboy boots.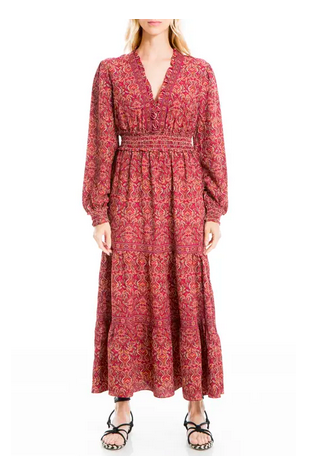 If floral prints aren't your thing, you can easily grab a solid color maxi dress, too. I've always loved seeing that edge of western with the boot at the bottom of a maxi. It's street style mixed with western and it works for everyone. You can even top it off with an easy layer like a leather jacket or a denim jacket. Both would work effortlessly with a long maxi dress paired with some kicking boots.
Little Black Dress
This is a go-to for any kind of occasion. Everyone should have a simple black dress in their closet whether it's one with long sleeves, short sleeve one, an off the shoulder dress, or a tank dress… it doesn't matter, it's the kind of dress that goes with everything. All you need to do is add a great pair of boots and you're good to go!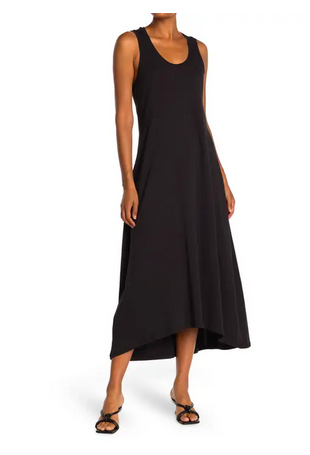 The great thing is that you'll be able to find a little black dress anywhere. It's just the classic item that works on every body shape and size, but the beauty is that by pairing with cowboy boots, it works just as well, too! You get this western style with a modern twist. Seriously though, the next time you're trying to figure out what to wear, a black dress is always your safe fashion bet.
Western Dresses
What do I mean by this? Dresses with some fun ruffles, embroidery, and some fun patterns that give you a wild west vibe. I'm all about bringing in some gorgeous western-inspired dresses into my wardrobe because they're always such beautiful options.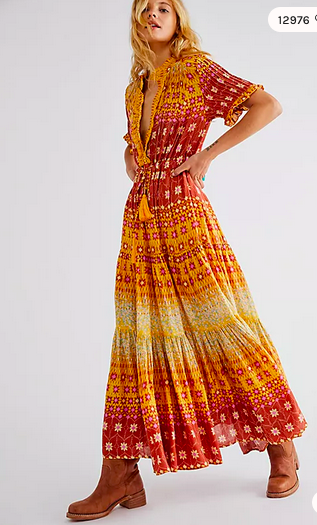 Maybe find a few dresses with some floatier a-line shapes, too. Find some dresses in bright colors, too. Even some flowy farm-chic maxis would work as some western dresses. There are some sexy options on that front, too!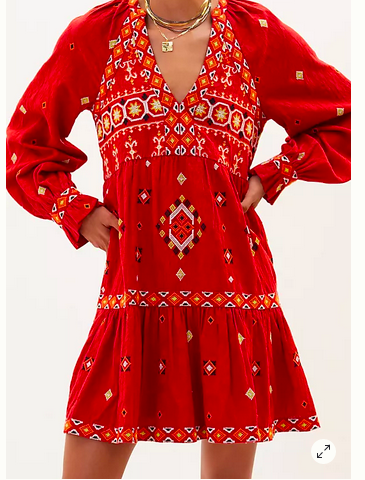 One way to help yourself become more inspired is to think about some of your fave celebrities that rock a fabulous cowboy boot and what they typically wear with them. Off the top of my head, I'm thinking of Miley Cyrus and even Kendall Jenner. I've seen lots of photos of them rocking a great pair of cowboy boots out and about. Get some fashion inspiration from them and what they're typically wearing with them.
Whether you own a pair of cowboy boots or not, it's just a fun item to have some fashion fun with. I'm all about trying new styles, so if this is something that catches your fashion fancy, try it! Maybe you swap out your knee-high boots for a pair this fall. See how much fun you can have with them and how cool you feel with them on your feet!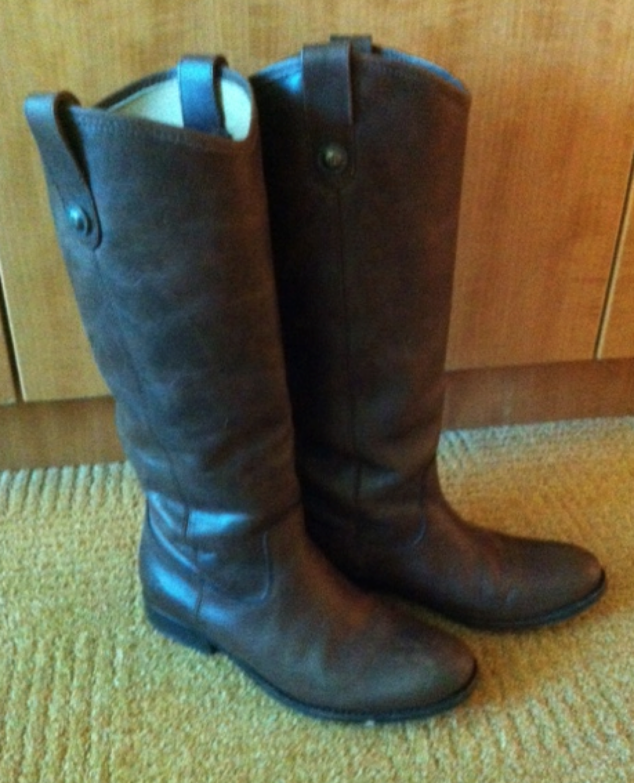 I'm going to be honest with you, I only bought my very first pair of cowboy boots two or three years ago. I had always loved them but never had pulled the fashion trigger in actually buying myself a pair. I was so glad I went for it. I opted for a Frye option and can't get over how much I love them. I went with a dark brown color boot because I felt it would work well with my own personal style.
My fashion point is, it's never too late to wear a new trend or style. This is a fun way to bring something new without having it be something too crazy. Not to mention, if you're a cowboy fan (I am when it comes to my romances!), you'll love this style a little extra, too!