Hair brushes are a necessity for most people who like to maintain hairstyles and healthy locks. It is important to keep hair brushes clean in order to avoid bacteria and other nasty things from building up on them. If you've ever wondered how to wash hair brushes, you've come to the right place. If you want the brush's bristles to be soft, smooth, and conditioned when they dry, then it is best if you follow these steps for how to wash hair brushes.
How to Wash Hair Brushes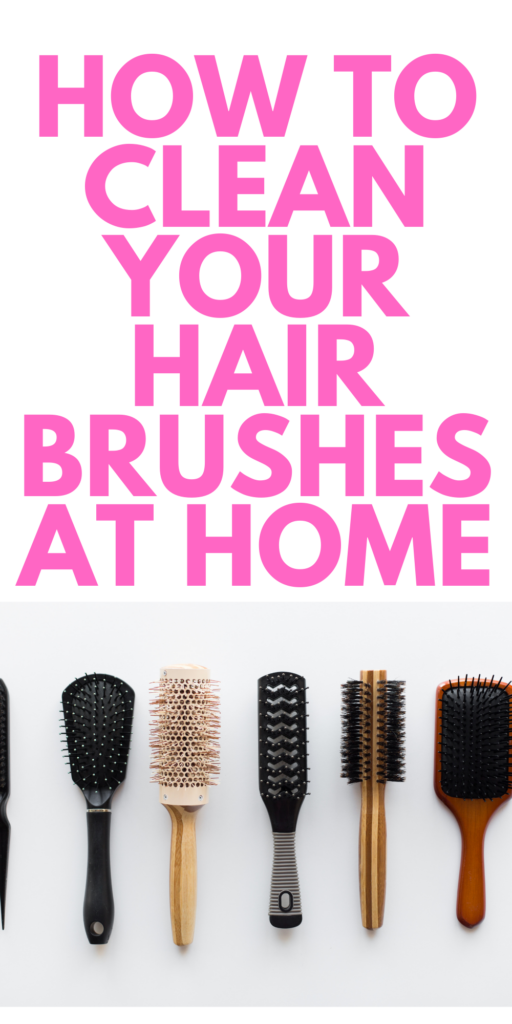 Think about what kinds of stuff your unclean hairbrush sees and works through on a daily basis. There's hair product that causes product buildup. You're using shampoo, dry shampoo, conditioner, styling gel, mousse, hair sprays, anti-frizz products and so much more.
There are hair strands and most likely tons of excess hair wrapped in the bristles. It doesn't matter if you wash your hair with clean water on a regular basis, it's still important to make sure your brushes stay and are consistently clean. Nobody wants a dirty hair brush.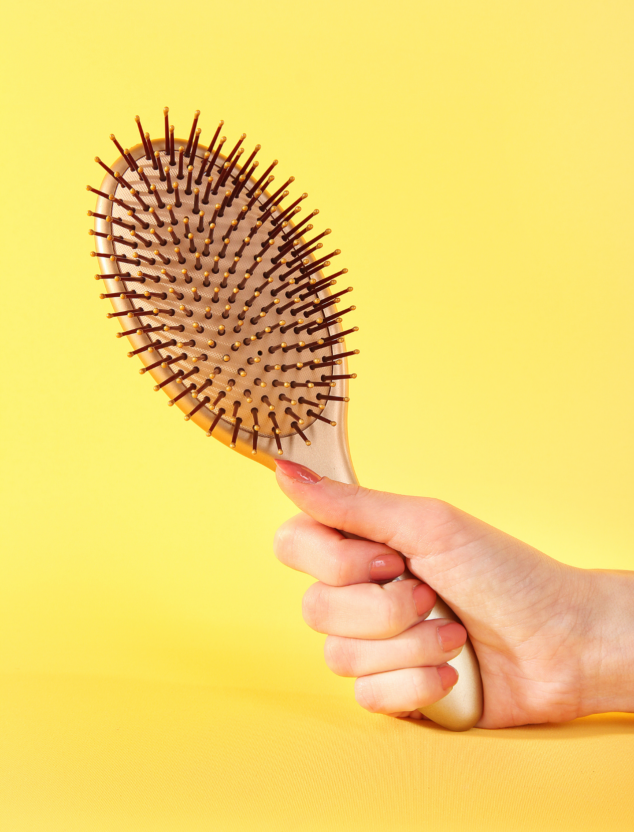 Just like you regularly have to clean your makeup brushes to make sure you're not putting dirt, grime, and oil on your face, the same needs to be done to brushes for your hair. Brushes of any kind are a breeding ground for so much stuff, so by regular cleaning you have the ability to extend their lives. If it's been a long time since you have cleaned your hair brushed, let this be a sign to get going on them.
Picking the perfect brush and hair tools depends on your hair type. If you have fine hair, you're most likely not using products that are meant for thick hair or curly hair. You might prefer round brushes over paddle brushes. I'm sharing with you the best way to clean a bristle brush. I prefer to use round brushes on my hair because it works easier, but this cleaning, simple method can be used on any kind of brush.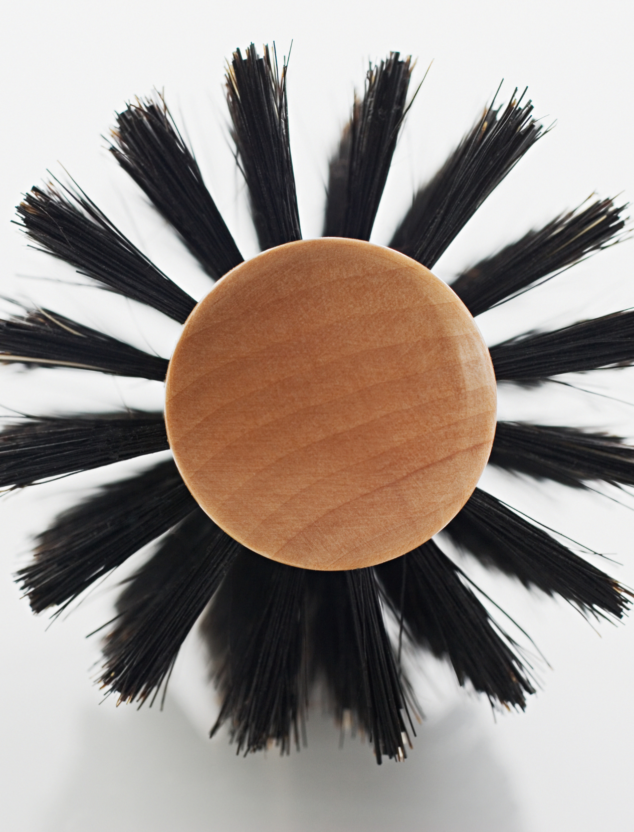 How to Clean a Hair Brush
The first step is to take out the hair from your hair brush. You can do this by grabbing a pair of scissors and cutting it out, or by gently combing off any loose hair with a hair pick or long comb. You can also use an old toothbrush to try and pull away some of the hair and product residue, too. The main point is to just brush away anything that is stuck in between bristles of the hair brush and pull it gently towards you, not up and down as this can damage them. It's a good idea to make sure you're holding on tight to the base of the brush as you're doing this step.
Grab a dish or bowl that you can easily submerge the hair brush into. Don't worry about using a cleaning solution (you can if you want). What I normally do is add a teaspoon of shampoo, dish soap, or even a baby gentle shampoo to the water. I don't use much product, just enough to give it a thorough cleaning. I've even heard of people adding a few drops of apple cider vinegar. There are so many different ways to clean brushes, but this is my go-to. The good news is, as long as it's a solution that cleans, you're good.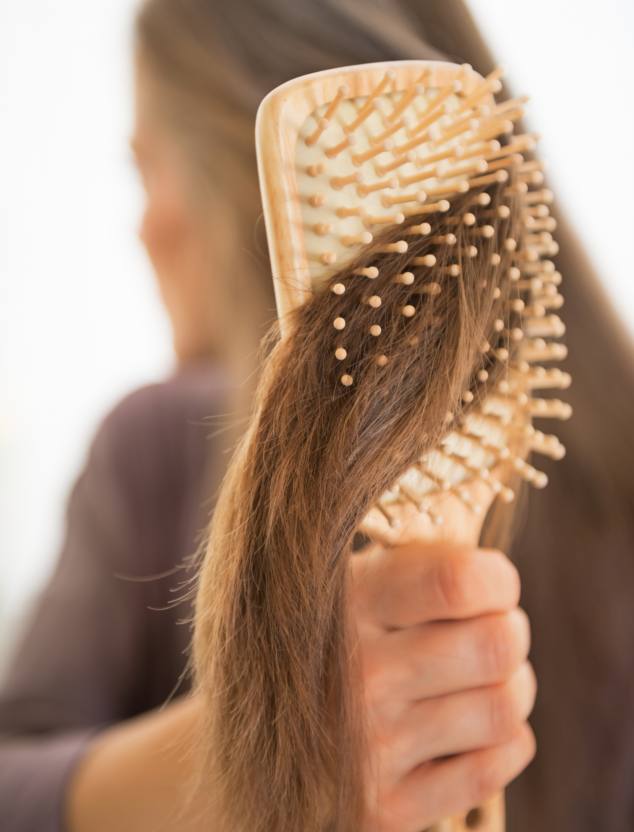 Then take your brush and give it a good rinse in the soapy water (make sure it's warm water or hot water). I normally dunk my up and down and take time to make sure I'm getting the dirty brushes a good clean. These beauty tools are things I use every single day, so it's important to make sure I'm washing them like I would anything else. It's good for personal hair care, too. You'll see lots of stuff come loose from the brush in the water, it's actually a little gross! There's so much excess oil and dead skin cells.
After you feel like you've given it a good washing, make sure that the water runs through all of your hair brush's bristles and cleanses them thoroughly, especially near the base. Hopefully, there's not much hair in the brush, but if there are any strands of hair… just grab them out. Then take a clean towel and dry off the hairbrush bristles. What I normally then do is let my hair brush dry upside down. It allows the water residue and any excess water to pour down and dry quicker.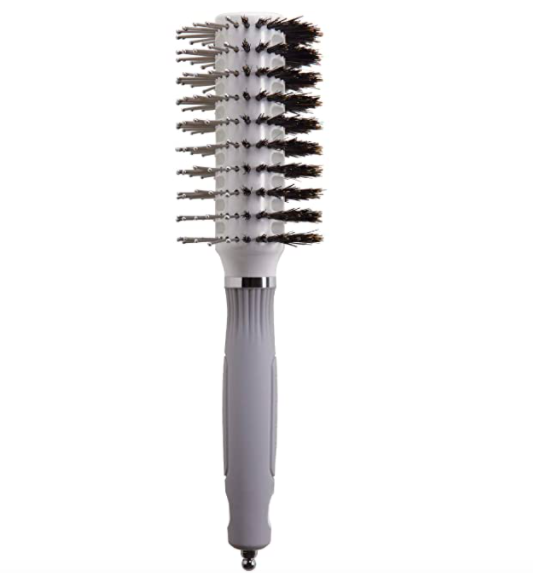 The whole process on how to clean your hairbrush takes about 10 minutes if that. This cleaning method is an easy one and really helps take care of your brushes. It's not something that is always top of mind for people to do, so make sure you take the time to do this.
View this post on Instagram
How Often Should You Clean Hairbrushes?
You should clean your hair brushes once a month. It will really help take care of the bristles of the brush. You don't want a dirty hairbrush running through your hair. You want it to be clean for your scalp. I only started doing this a few years ago. I hadn't even thought of doing it before. Every time I wash my brushes it feels like I went out and bought a new brush. It's like getting a new, clean toothbrush, it just feels good to use.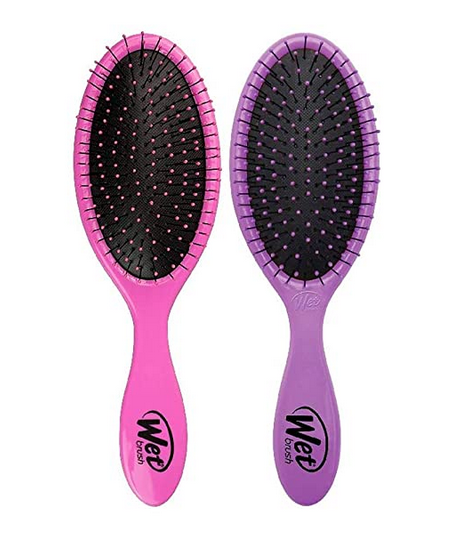 If you have another way in which you wash or clean your hair brushes, let me know! I'm all about trying new ways that work for people.
My favorite hair brush of all time is the Olivia Garden Ion Brush.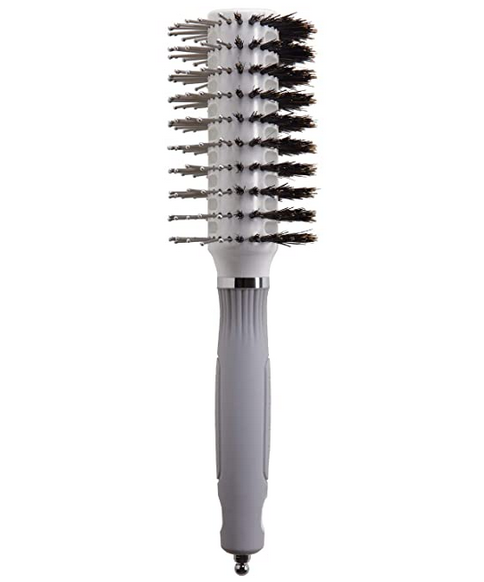 Olivia Garden Ceramic + Ion Turbo Vent Oval Hair Brush – Looking for a great roll brush? This a great hairbrush that I use daily with Victoria. It's easy to use and brush through hair. When talking about my favorite hair products this is always on the top of my list.

High quality boar bristles for styling

Ionic bristles for detangling & brushing

Curved side for lift & shape, flat side for straightening

Eliminates frizz & flyaways

Smooth shiny finish
Check my other posts: