My daughter loves playing with dolls, she has since she was a baby. It's always so fun for me to watch her play, and see her imagination run free. It's the beauty of play and finding dolls for her that will allow her to have that ultimate creative play.
Dream Seekers: Dolls to Inspire your Children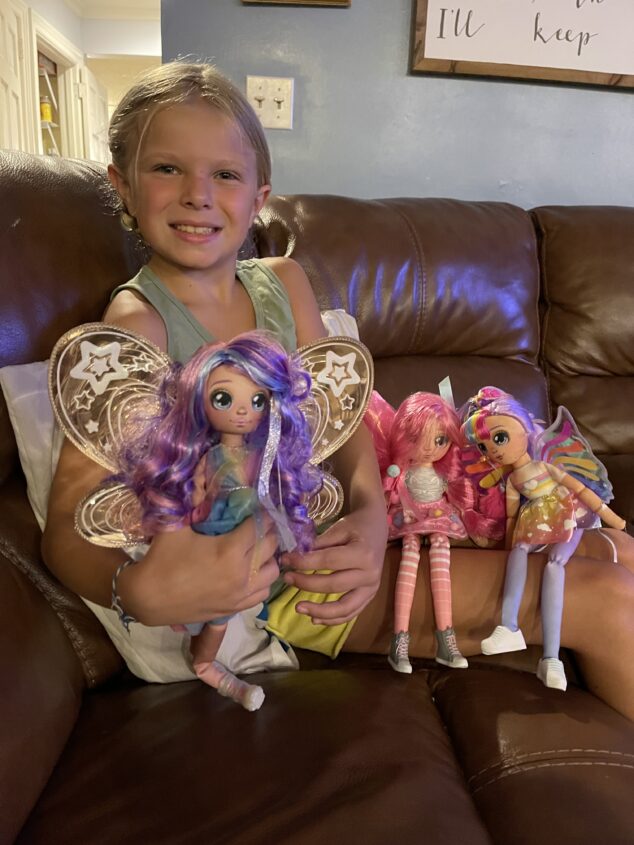 She was recently sent the Dream Seekers line of dolls and she's having so much fun with them. They have occupied so much of her attention at home! Dream Seekers are magical friends who are here to share their dreams and inspire you to follow yours. As a parent, I think this "piece" of them is so special for kids.
These magical-looking fairies have sweet, cool, and fashionable outfits. They have posable long arms and legs for your kids to have fun with as they play. As you will see quickly, DreamSeekers will become your child's best friends because they have similar hopes and dreams.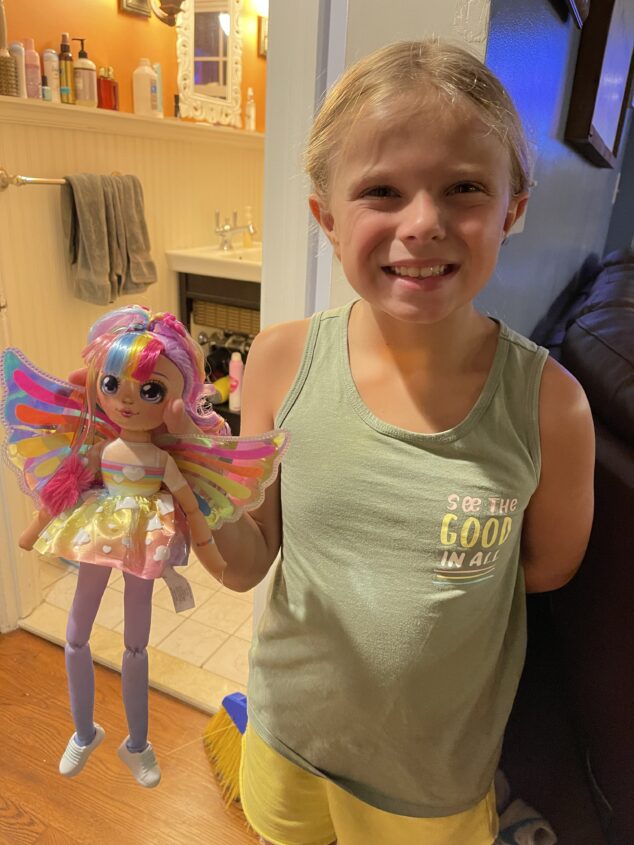 One special feature that your child gets from having their own DreamSeeker is that as they sit in the Dreamy Moon Packaging, there's a place for your child to write their very own Dreams. Your child's Dream Seeker will keep the Dreams safe and wish for them to come true. This is such a beautiful feature because it opens up the room for conversation about what dreams your child might have for themselves. This was a fun aspect for my Victoria.
If you have a little fashionista on your hands, these magical fashion-conscious fairies are full of style with removeable outfits and charming, whimsical wings. Every Dream Seeker has delicate gorgeous long hair with individually designed hair ribbons. As you know, we're BIG into hair… and the second Victoria saw their hairstyles, she wanted me to replicate them. These pretty doll's faces are also all highly detailed and full of expression!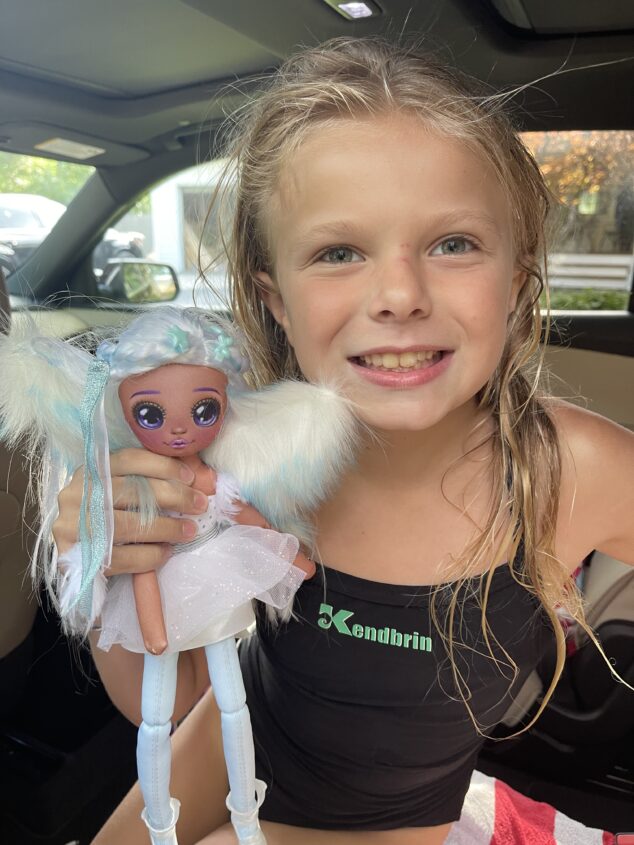 Another fun feature is that on every Dream Seeker's wrist you will find their beautiful and unique "Dream Mark". Their "Dream Mark" represents the doll's personality and the dream that they seek! Pose their arms and legs and display your magical Dream Seeker on their own Dreamy Moon Packaging.
There are four beautiful dolls to discover – Bella, Hope, Luna and Stella!
Bella is an animal lover! She dreams that all animals will be treated with love and kindness! Her magical outfit reflects this in her edgy kitty inspired style with her purrrfect accessories! Her layered Pom-pom skirt is removable along with her cute, molded sneakers! Her bright pink deluxe glitter tulle wings give her such a cool style!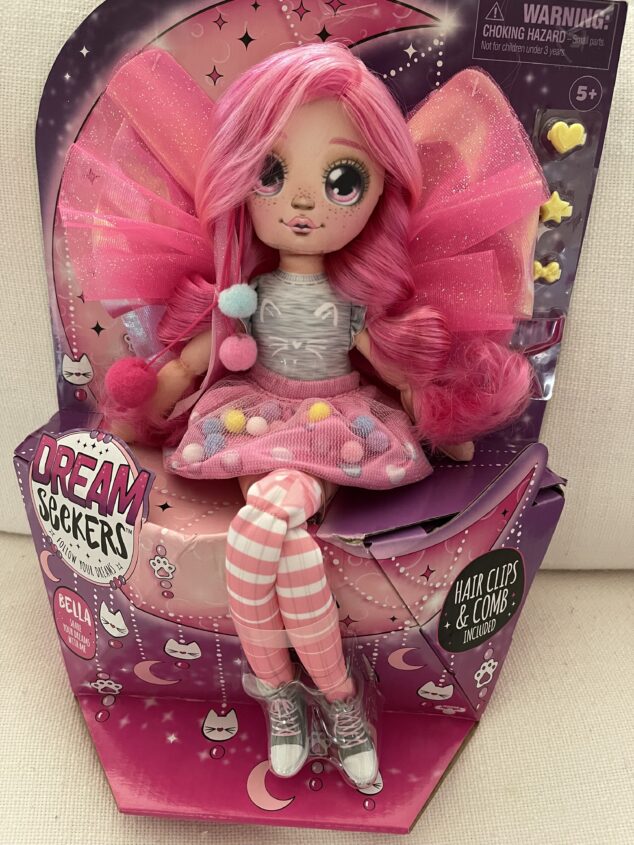 Hope is always beaming with color and positivity! She dreams that everyone can find their own rainbow of happiness. Her magical outfit reflects this in its bright and colorful carefree style! Her layered rainbow skirt has a transparent overlay of soft white clouds and is removeable along with her edgy molded sneakers! Her bright holographic wings have a rainbow pattern that gives her such a sweet chic look!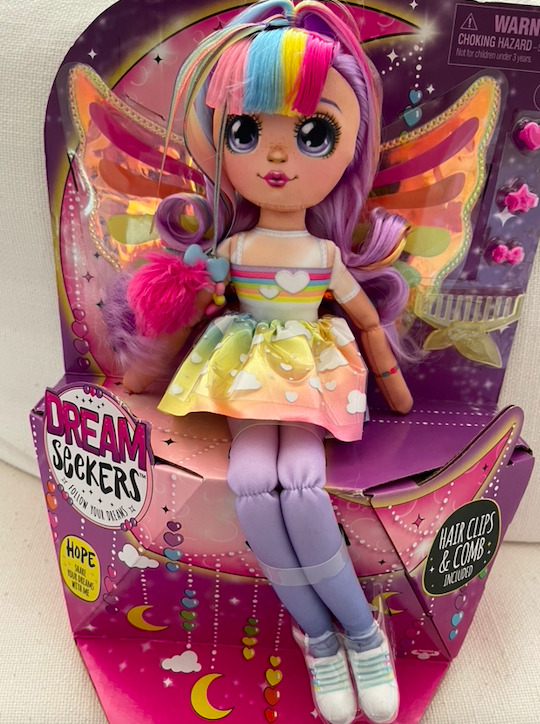 Luna is a dancer and will stop at nothing until she reaches her dream! She believes that confidence can help everyone achieve their dreams. Luna's magical outfit reflects her passion and gracefulness. So light and elegant she almost appears to float as she dances! Her multi layered glitter tulle skirt is removable along with her cute ballet shoes! Her super soft feather-like plush wings give her such a soft stylish look!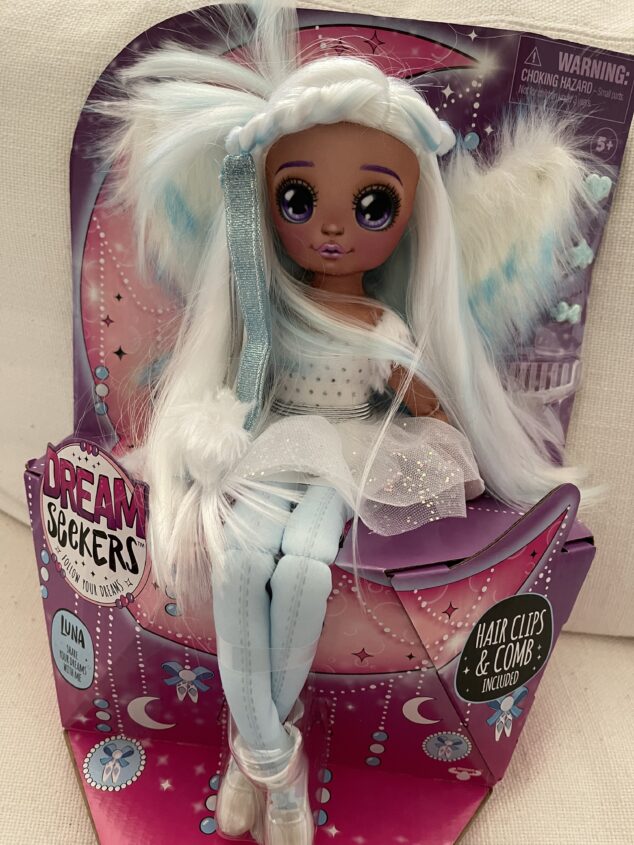 Stella encourages confidence and has some secret magic inside of her in that her wings change colors to show off five superpowers – positivity, caring, happiness, courage and calmness. Her beautiful, sparkly rainbow dress is just as beautiful as her fellow Dream Seekers' looks!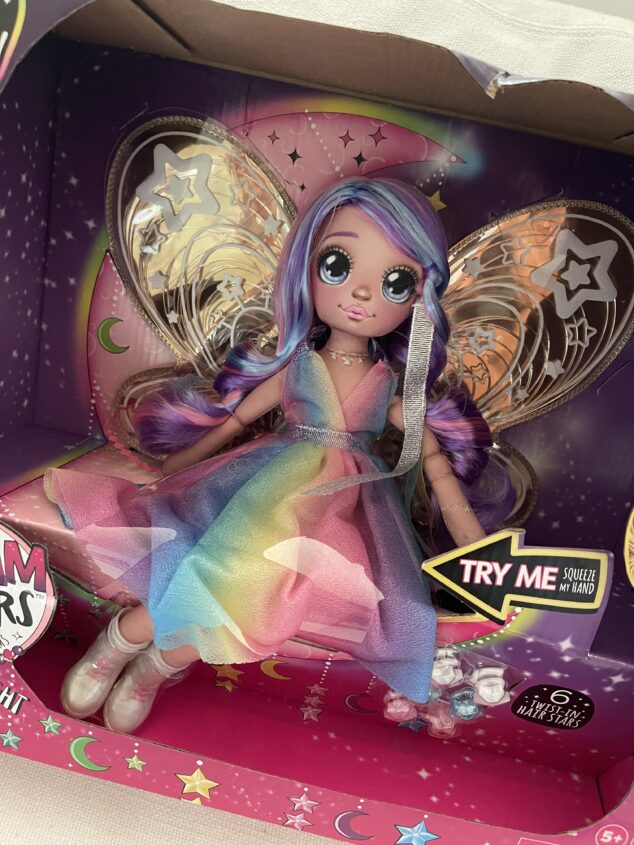 Make sure you bring Dream Seekers into your home. With their unique wings, beautiful and rooted hair, your child will have extended hair play and thoroughly enjoy the modern fashions with a whimsical twist!
*This is a sponsored posting with Moose Toys.