It's all about what shirt to wear with maxi skirt, it's not always easy. The maxi skirt is a wardrobe staple that can be worn in many different ways. One question that comes up often is what shirt to wear with it. There are lots of options, but what should you do? This blog post will go over how to choose the right shirt and what shirts work best with the maxi skirt.
What Shirt to Wear with Maxi Skirt
First things first, let's define: what is a maxi skirt?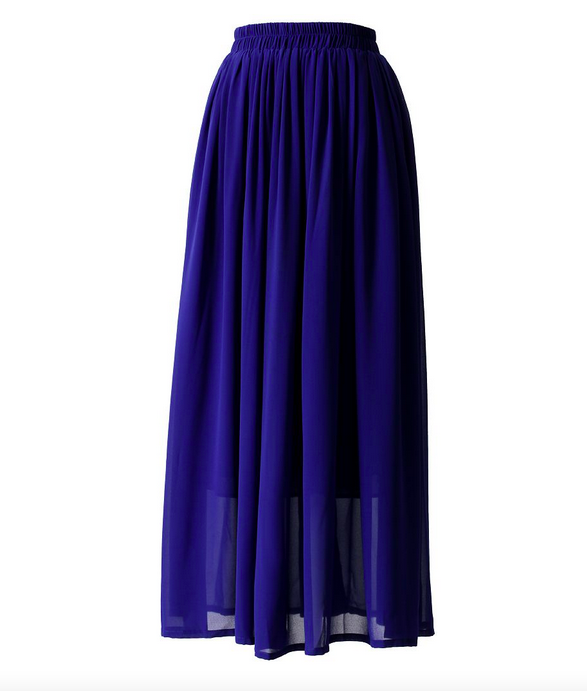 Maxi skirts are long skirts that typically hit right at your ankle. You can find maxi skirts in a variety of different colors and patterns. A black maxi skirt is a solid and classic go-to fashion staple or any maxi in neutral colors. What I love about flowy skirts that serve as beautiful maxi skirts is that they are perfect to dress up or down.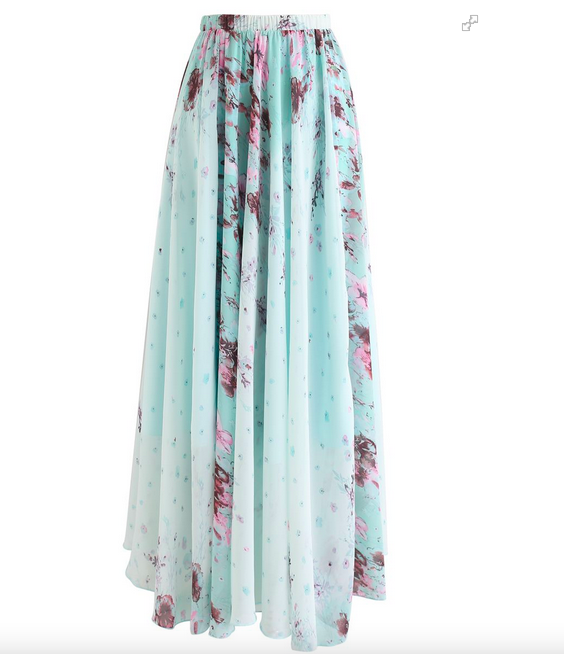 What shirt should you wear with a maxi skirt? This question can be answered in a few ways because there is a (and are) certain kind of tops that work best with maxi skirts.
First, you need to decide what type of look you want to go for and you need to know your body type. Not all shirts are created equal and it really does depend on your body type and body shape. When you're creating long skirt outfits, it's essential to make sure the outfit is flattering for yourself.
Tees or Tanks with Maxi Skirt
If your looking for something casual then go with a simple tee or tank top that matches well but isn't too much color-wise. A great look is finding a tank that hugs your body in all the right ways and tucks into your maxi skirt. This is a chic, classic, and pretty way to make an outfit work when it comes to pairing something with a maxi with warm weather.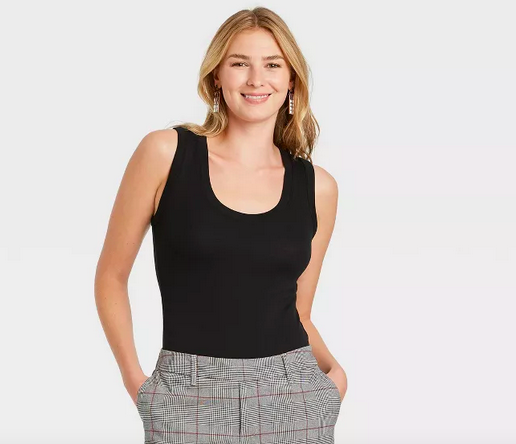 When you have a long skirt on, the right way to do it is to create a slimming look on top (you could even wear a bodysuit). The reason why I recommend a tee or tank that hugs you in the right spots is because your lower half gets "hidden in the lower half. Make sure you're creating a flattering look with the right top. It's having that right balance of tightness and flow that makes any outfit a great thing.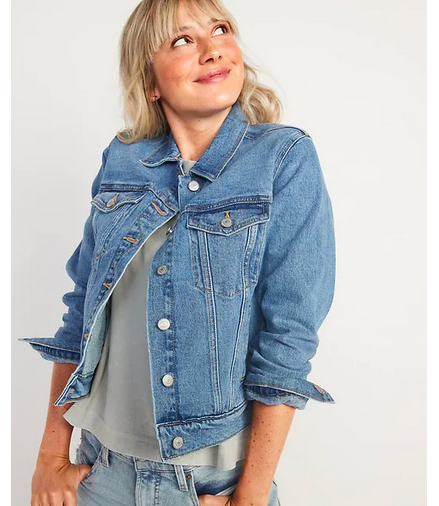 A great idea is to take a denim jacket and layer it over your tee or tank to give the look more of a fashionable look, too. It's always a good option to have standby fashion layers that consistently work, too. I prefer a look like this for work wear because it's not too sexy for the office with the added outer layer.
White Shirt with Maxi Skirt
Let's face it, everyone should have a white shirt in their closet. Whether it's a white blouse, button-down, crewneck, thermal, tee, or tank… it's a perfect staple piece to pair with a maxi skirt.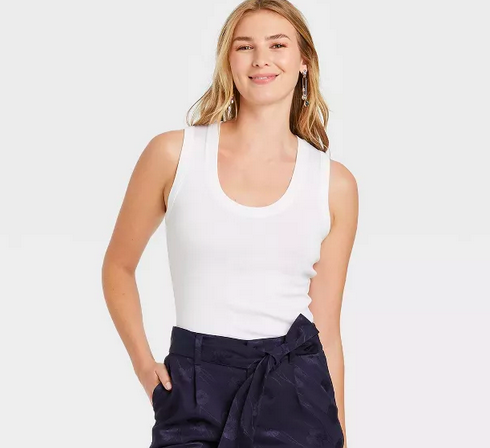 Purchase for $5.00 (my personal fave)
Truly a simple white tank top will work with any kind of maxi. The reason why these kinds of pieces are essential is that when you're standing in front of your closet trying to find maxi skirt outfits, knowing you can pull certain pieces that will always work is perfect.
Denim Shirt with Maxi Skirt
OK, ladies. A denim shirt can be worn about a zillion different ways, but with a long maxi skirt, it's fabulous! My preference is to tie my denim shirt so that it's knotted about the waistline. It's a fun look, but also a great fashionable way to rock an outfit. A denim shirt works with any kind of maxi skirt because it's just a blank canvas that matches anything.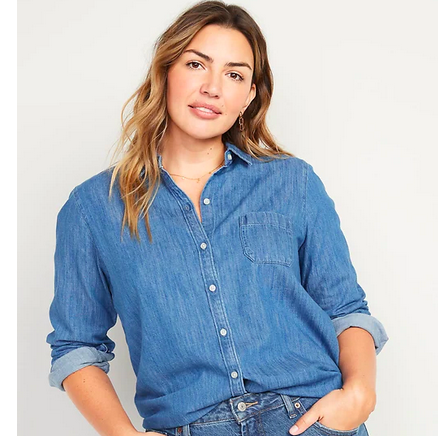 Even on the shoe spectrum with a denim shirt. You could easily dress up this look with some heels or dress it down with sneakers, flat sandals, or even ballet flats. The right shoes will make this outfit work for your occasion.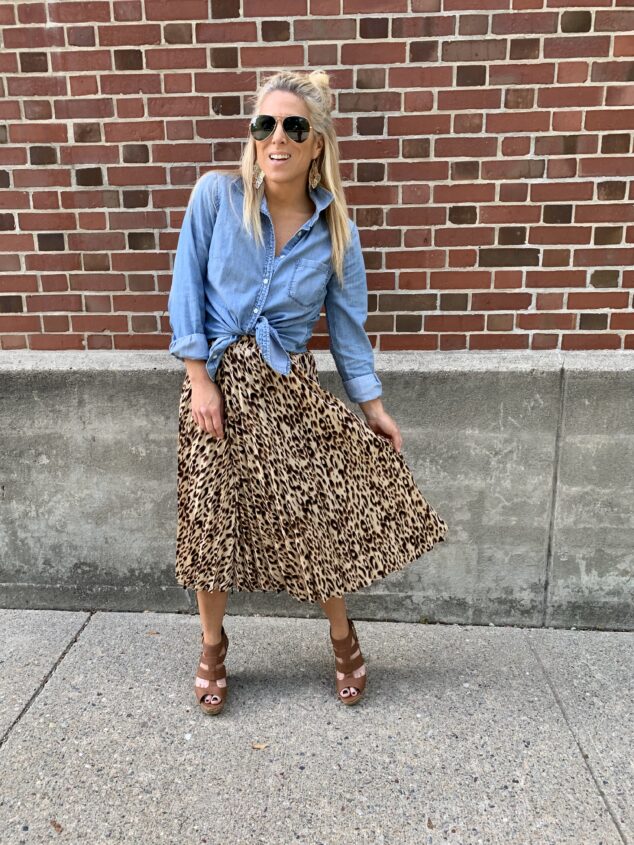 Blouse with Maxi Skirt
When it comes to a formal occasion, your best bet is to wear a fancy blouse (not a basic work button-down shirt) with a maxi skirt. Whether it's a tank, off-the-shoulder, halter, or long sleeve option, it will work if it's on the dressier side. You might even want to go with a high waisted maxi skirt for formal events because it gives it more of an elegant look.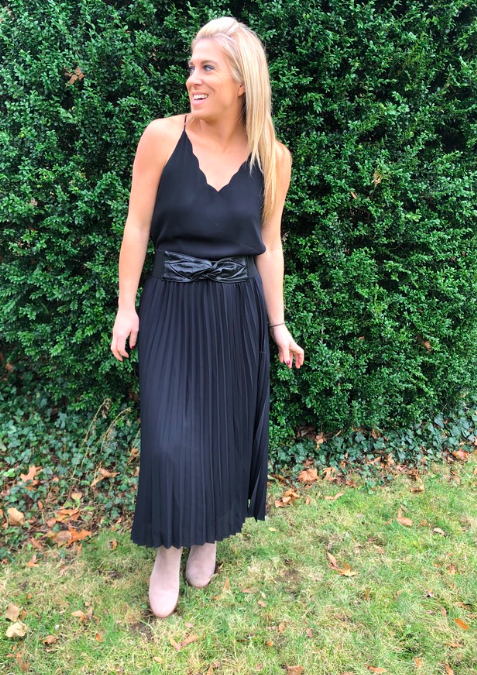 When you're looking for the perfect blouse to wear with a maxi to dress things up, make sure one of your pieces (either the blouse or the maxi) has a bold print. This will make it JUMP out and work beautifully.
Graphic Tee with Maxi Skirt
If you're someone who loves a graphic tee, this is also a great option with a maxi skirt. I think it's such a chic look to see a maxi in beautiful floral prints, or a basic black skirt with a fun graphic shirt paired with it.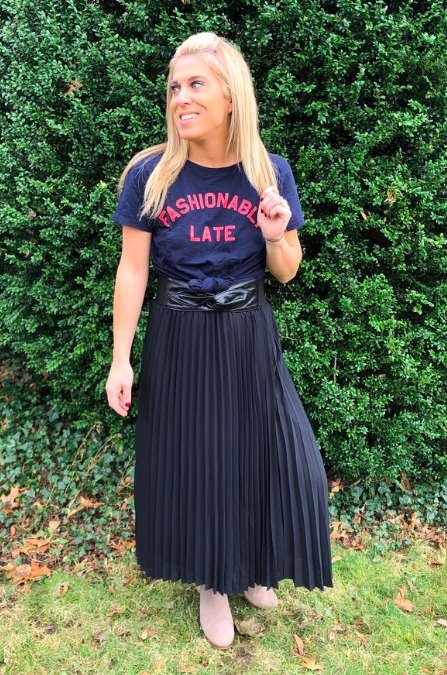 It's a show stopper and the kind of cute, casual look that you can wear to work or out to lunch with friends. In my opinion, a graphic t-shirt is just a classic combination that is so much fun to wear.
Cropped Sweater with a Maxi Skirt
It's important to know how to dress a maxi skirt for cold weather, too. A great choice is a cropped sweater. Only you know what you can get away with on a fashion scale, but a cropped sweater paired with a maxi is a very chic outfit, especially with some high heels.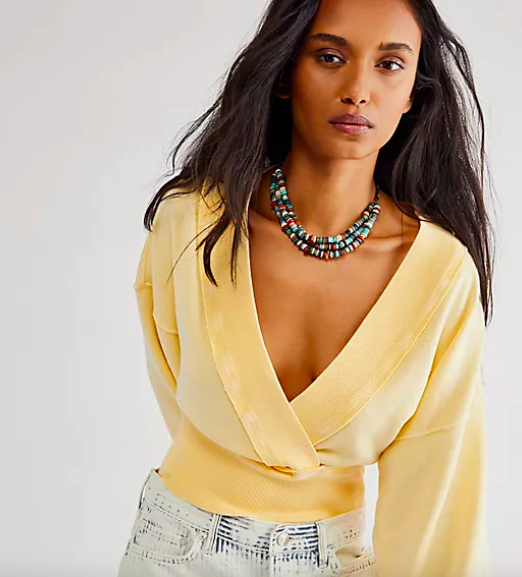 Purchase now for $$39.99
If you're not comfortable showing much skin, then stay away from this look because it will definitely expose a little bit of your belly region. This is a perfect street-style look that you could wear out with your girls or on a date night. Save this look for special occasions where you know you can get away with it.
Blazer with a Maxi Skirt
A great choice when you're looking for work options is to go with a fitted blazer with your maxi. Stay away from boyfriend blazers or any kind of blazer that is flowy or loose. A black or navy blazer will work with any kind of maxi skirt you have, and this way you can have some versatility with the tanks underneath. You could go with bright colors, a basic plain tank top, or a button-down.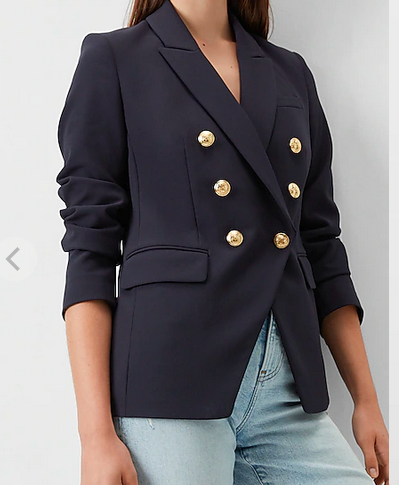 The best option and takeaway here is just to make sure your blazer is fitted enough where you won't lose your body shape in the full skirt. For work, you're really looking for a classic look that will be a stylish look, but most important professional for the office. This is a great way to accomplish both ways with a maxi skirt look.
Accessories with Maxi Skirt
Should you pair accessories with shirts when you're wearing maxi skirts? You could get away with a statement necklace, as long as the top is a basic one. Allow the maxi skirt itself to be the show stopper, don't worry about adding in tons of extras to make it stand out. This is why I recommended fitted tops. They just are the best combination with a maxi.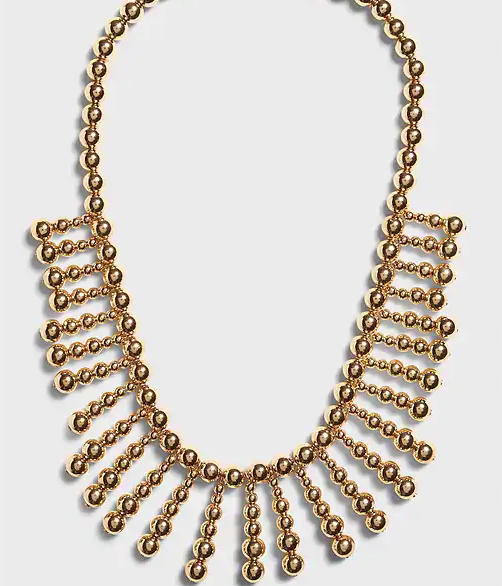 Hopefully, some of these will turn into some of your go-to favorite looks. Whether it's summer styles you're going for or winter styles, these looks and ideas will have you covered. I wanted to make sure I covered different looks so that one of these will work for you and your fashion sense.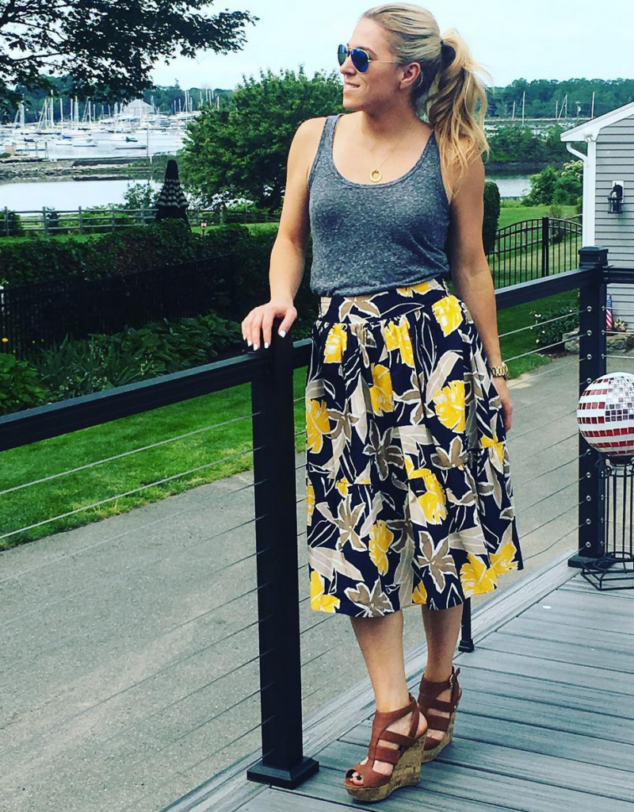 The best way for you to get going is to grab your favorite maxi skirt and start styling. My favorite one is a leopard printed skirt I got years ago online.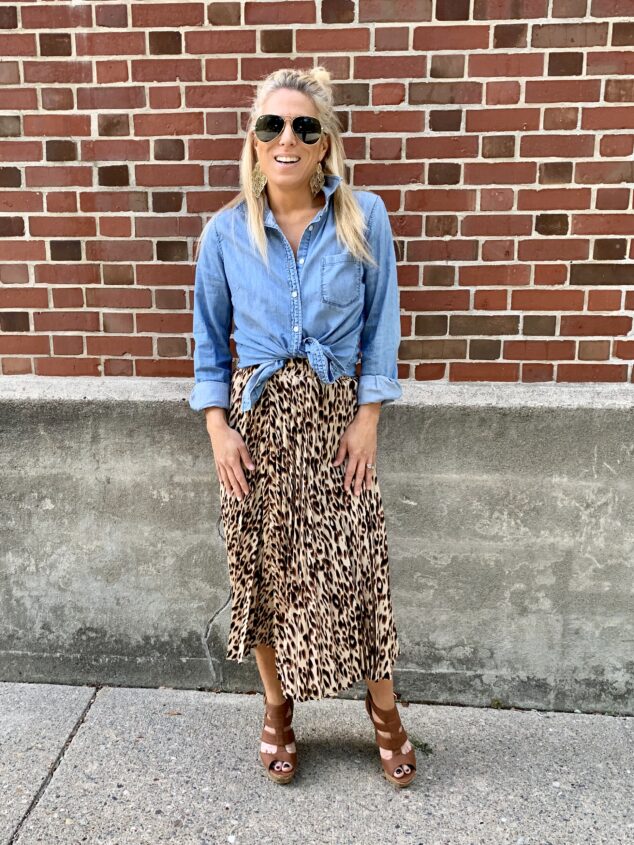 The price point was perfect and I have gotten so much use out of it throughout the years. It's a skirt I can wear to just about everything… work, play, date night and more.
See these blog postings for more fashion inspiration:
I fully believe that you can and should be able to look your best without breaking the bank. You want to feel confident and beautiful and you CAN! I hope my info helps! We have a ton of fashion fun in there! And you don't need to be 40 years old!!!!!!!

HEAD ON OVER AND JOIN US HERE!!!
Make sure you keep sending me what kinds of fashion and styles you'd like to see me share! It makes it so much more fun to create content when I know people are looking for certain things. I've been getting lots of requests for winter holiday dresses and jackets!