Apple picking season is finally here and what better way to celebrate than with a day of fun in the sun? But what should you wear while apple picking? Don't worry, I've got you covered (literally)! This blog post will cover what to wear apple picking and how to wear it.
What to Wear Apple Picking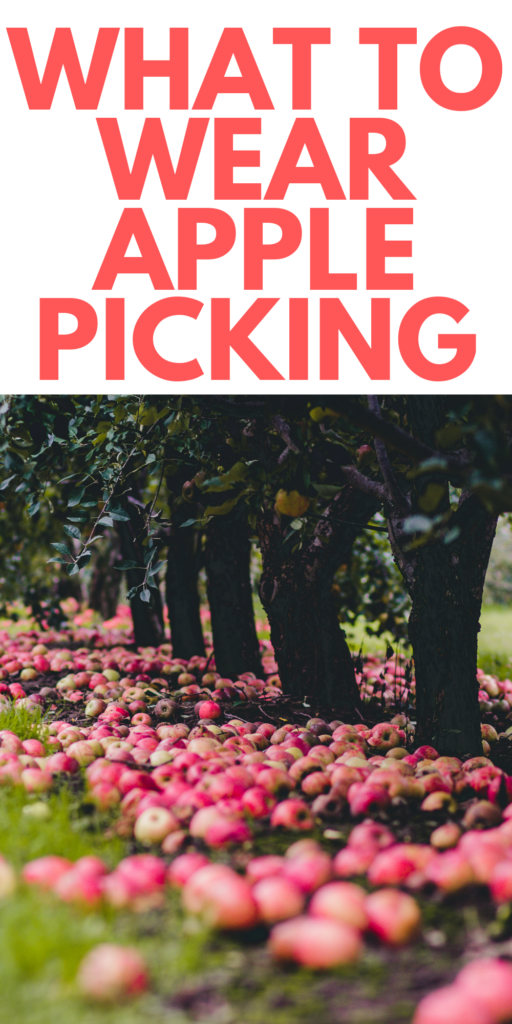 Apple picking is the perfect fall activity to do with your family or friends. In my opinion, it's the best time of the year. It's finally that time of year to get outside and enjoy some picking. It's my favorite season of the year because it's not too cold, yet not too warm either, it's just right. We have gone apple picking as a family for fifteen years and always enjoy it.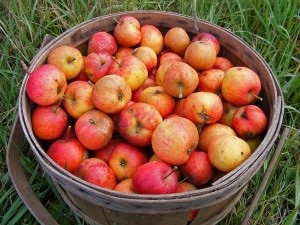 Even with teenagers in high school, we still go apple picking together every year, it truly is a yearly tradition. When the fall weather turns, it's all about finding the perfect apple orchard near you and grabbing your favorite apple picking outfits. With fall weather, whether it's a sunny or cloudy day, it's one of the most fun activities to do right now during this time of year. Many of us are dying for outdoor events and activities, and this is one of them!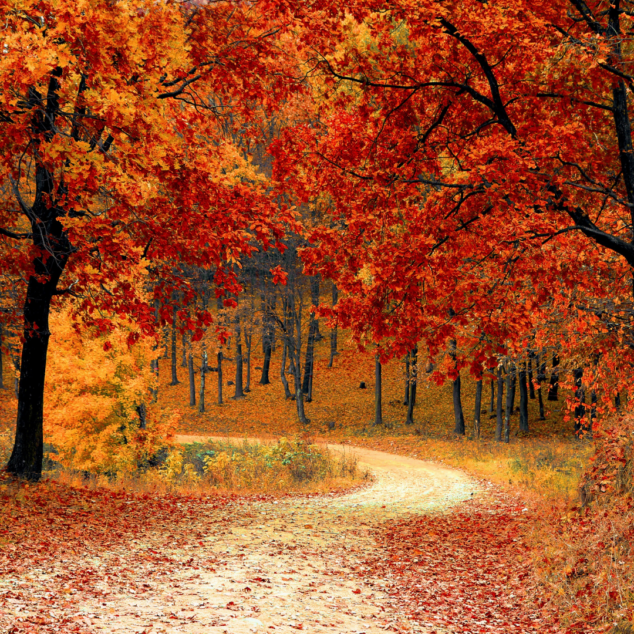 There's just something about apple picking that makes it one of my favorite fall activities. It's more than just the picking, it's APPLE SEASON that I love. There are apple cider donuts, apple cake, apple cider to enjoy, and even a pumpkin patch are two to check out, too. What can I say? It's just a stellar time of year.
Sweet Berry Farm
For my local friends in the Rhode Island area, we've been going to Sweet Berry Farm in Middletown, RI for the last few years and love it, they have the best apples.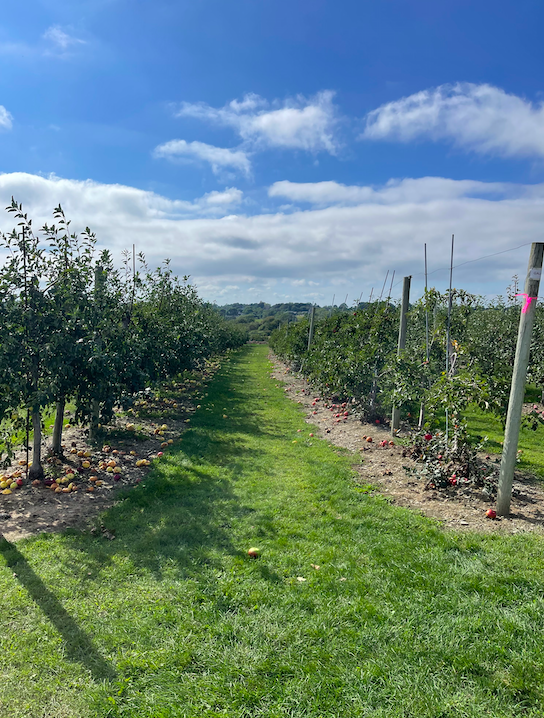 Sweet Berry Farm is a post-and-beam farm market, café, and pick-your-own farm. They're located only a short distance from downtown Newport, RI, and the beaches of Aquidneck Island. They sell freshly grown seasonal fresh fruits, vegetables, cut flowers, and a variety of gourmet and specialty foods. Visitors come for the pick-your-own season beginning in June when the first strawberries ripen and throughout the season for blueberry picking, raspberry picking, blackberry picking, peach picking, apple picking, pumpkin picking, and Christmas trees cutting.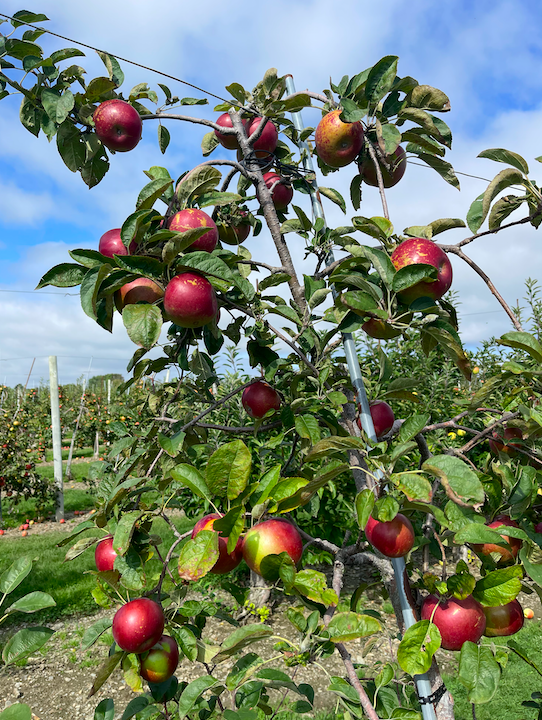 Deciding what to wear for apple picking is fun, too! I'm not going to lie, there are times I just enjoy going for the apple-picking outfits! It's fun to toss on a flannel shirt and jeans for an afternoon outside. The first thing you need to do is check the weather to see what the day is going to be like. The best day for apple picking is a crisp, sunny afternoon with the weather in the 70s and 80s.
What to Wear to Go, Apple Picking
Here are some top tips for what to wear when apple picking to keep in mind when trying to decide on what to wear. This is a great way to get fashion self ready for a day of fall fun. Hopefully, these fashion tips and advice will help you pick the perfect outfit when you're wondering about what to wear apple picking.
Layer your clothes so that you can take off layers if need be – especially if it's a chilly day. One of the best kinds of fashion items to layer with is a denim jacket, flannel shirt, waterproof jackets, button-down plaid top, or cardigan sweater. These are simple items that you can toss over tanks and tees. Or simply opt for lighter fabrics rather than something warm such as big bulky sweaters because those will only make getting into the trees more difficult.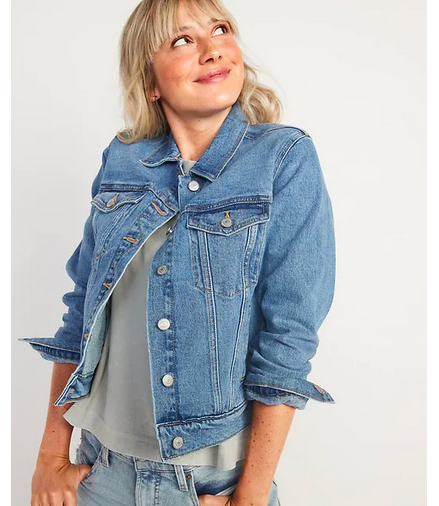 Wear what you're most comfortable in, but avoid shorts and flip-flops as they may not be the best for a day of walking around. Depending on where you're apple picking, you might want to opt instead for pants and closed-toe shoes like sneakers or ankle boots. You could choose skinny jeans, pair of leggings, straight jeans, or cropped workout pants. These are all good options when it comes to covering your legs.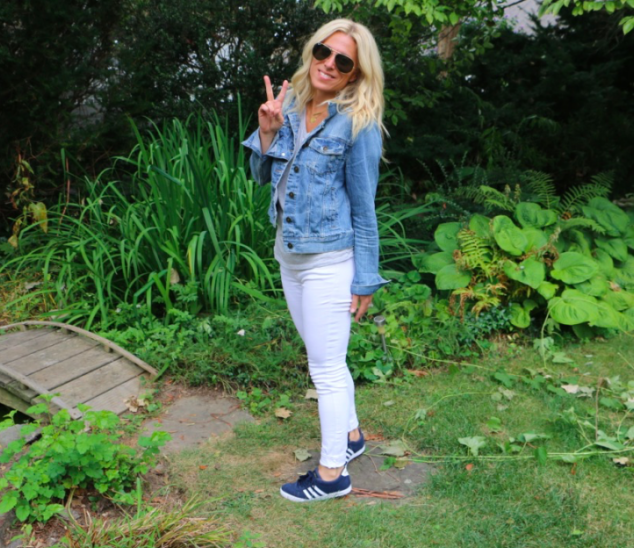 It's a good normally a good idea to avoid flip flops or sandals because you're doing tons of walking when you're apple picking and want to make sure your feet are comfortable. Boots are always a good idea! It's going to be pretty muddy so don't forget your waterproof boots, duck boots or rain boots (I'm obsessed with Hunter Boots) with you, or any kind of shoes that can get wet. Look for shoes with rubber soles. There's a method to the fashion madness when deciding on an apple-picking shoe.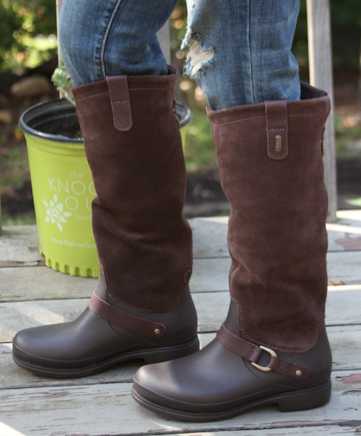 If the day is a beautiful, bright sunny day, don't forget to wear a hat when putting together apple orchard outfits. Any type of hat will do whether it's a baseball hat or a sun hat. It will give you extra sun protection on your face outside while your picking. Make sure to grab that extra pair of sunglasses, too for extra coverage.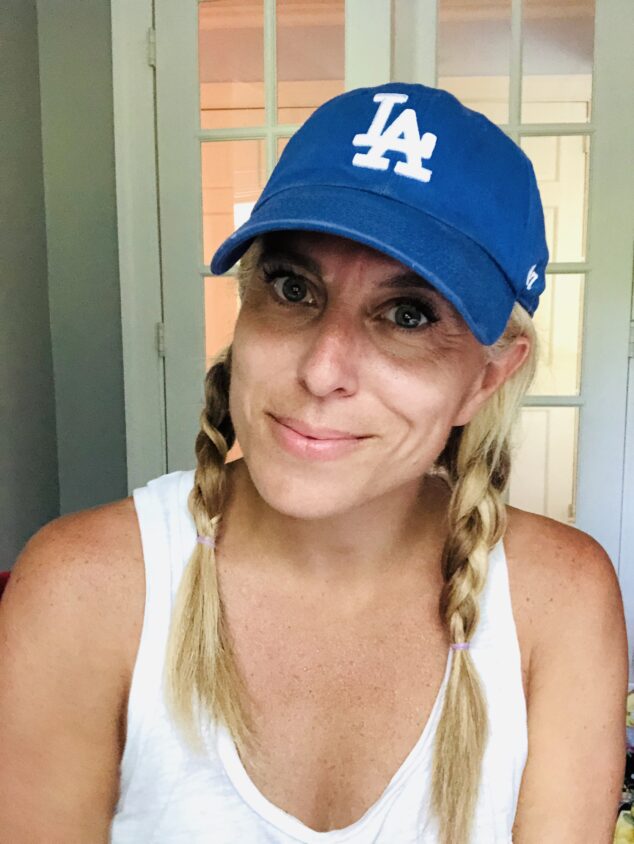 What to Wear Apple Picking in Fall
If you're looking for stylish outfit ideas for apple picking time, I'm all about it and I'm here for it. Off the top of my head, I'm all about cozy sweaters, a plaid shirt, a cozy turtleneck, items like that. When you're apple picking it's easy to create a classic look that jives with the official arrival of autumn.
I could share a number of apple-picking outfit ideas, but I thought it would be easier to sho some outfits that I've actually worn. It's easier to see different looks and different outfits that you could wear.
You can change things up by bringing in different colors with the changing of the seasons, too. The fall brings about earth tones and lots of reds, oranges, and yellows. Now's the time to grab the fiery orange top and wear it! These are my favorite ways to bring fall fashion into the fall season through a fun activity.
Outfit #1: It was a HOT DAY yesterday, so I opted for denim shorts, sneakers and a thermal henley. I also grabbed my hat to protect my eyes from the sun. Simple and easy outfit to wear.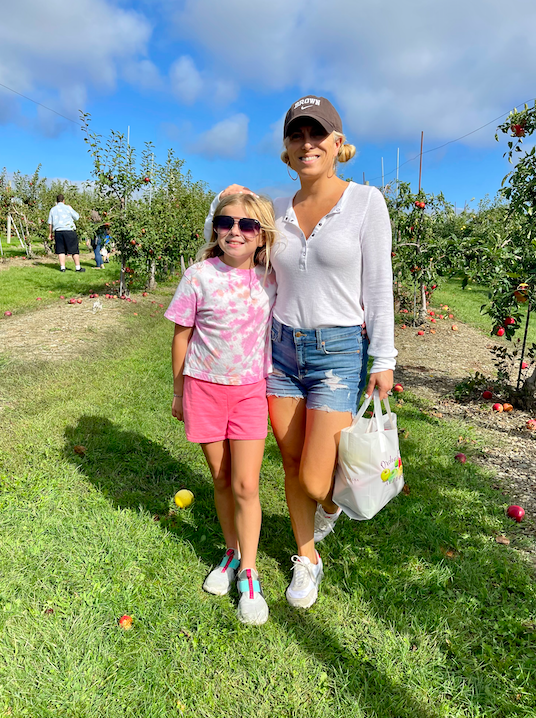 Outfit #2: This outfit is perfect for a colder day. I love leopard anything in the fall, so this one is a great look. Obsessed with this cozy sweater, wool hat, skinny jeans, and booties for what to wear apple picking.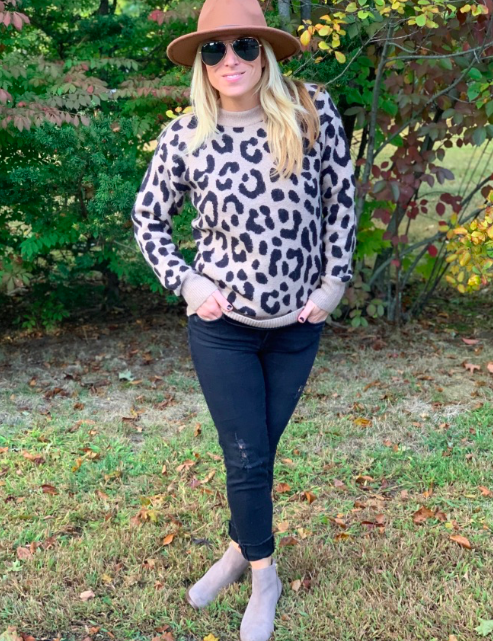 Outfit #3: I know the fall is still on the warmer side, so shorts are a definite for many people. Pair with a cardigan with a tank and or a tee with sneakers or any closed-toe show.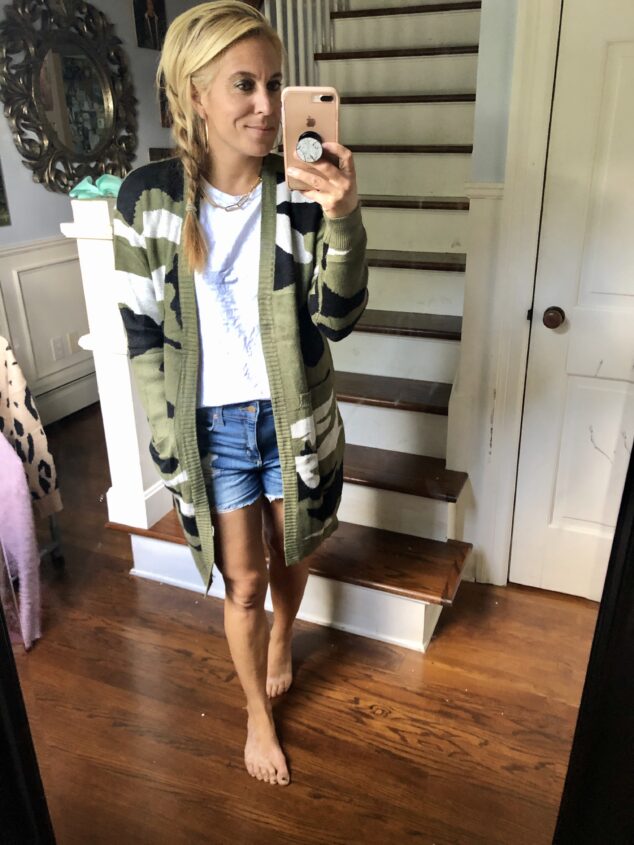 Outfit #4: I'm all about leggings right now, too. These leggings are my favorite of all because they can be matched with just about everything. I love denim shirts to pair with anything, too… just add a leopard scarf or any kind of scarf. You're ready!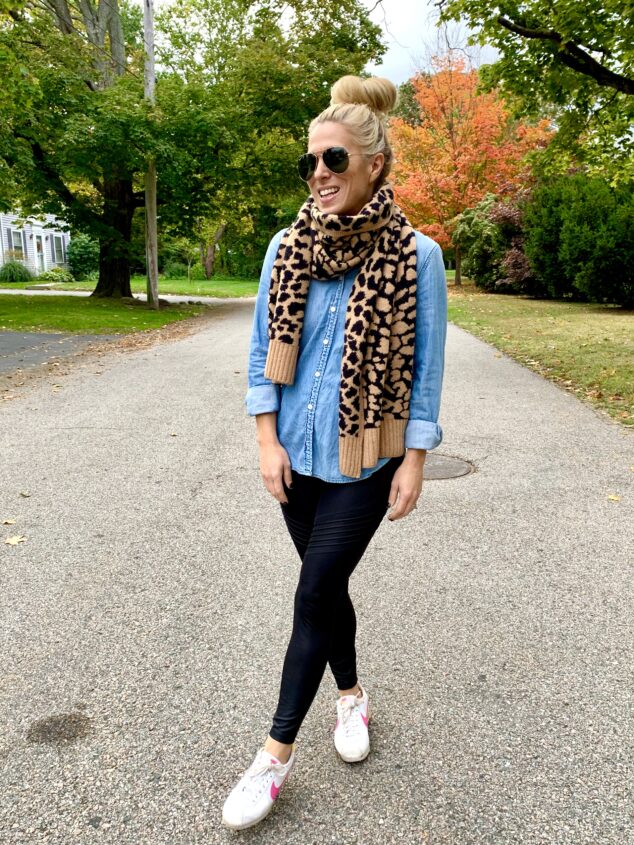 Outfit #5: I'm always on board with matching sets, they're the most comfortable and cozy sets ever. Grab a set that you have and wear this to apple picking. This is a fun and cozy outfit option.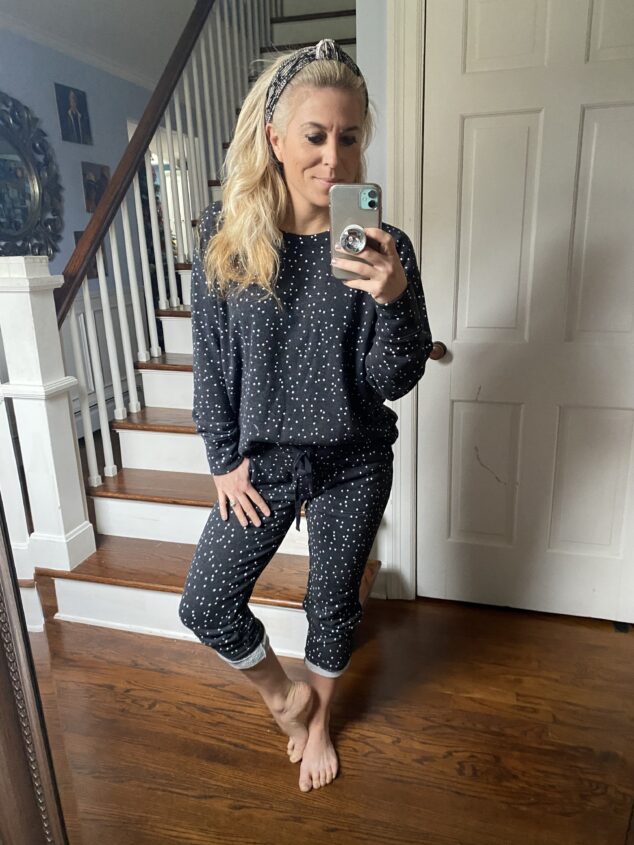 Hopefully, these ideas inspire you! One of the best things about going to an apple orchard is that you come home with tons of apples for apple pies, apple crisp, apple cider… it's the perfect time of year.
Let me know what YOU wear while apple picking!