When it comes to hairstyles for work, it's important to have your go-to styles. This blog post is for teachers looking for some easy and simple hairstyles. Whether you have long hair, medium hair, or short hair, these teacher hairstyles will save you time in the morning when you're trying to come up with a new hairstyle to do on your hair.
Teacher Hairstyles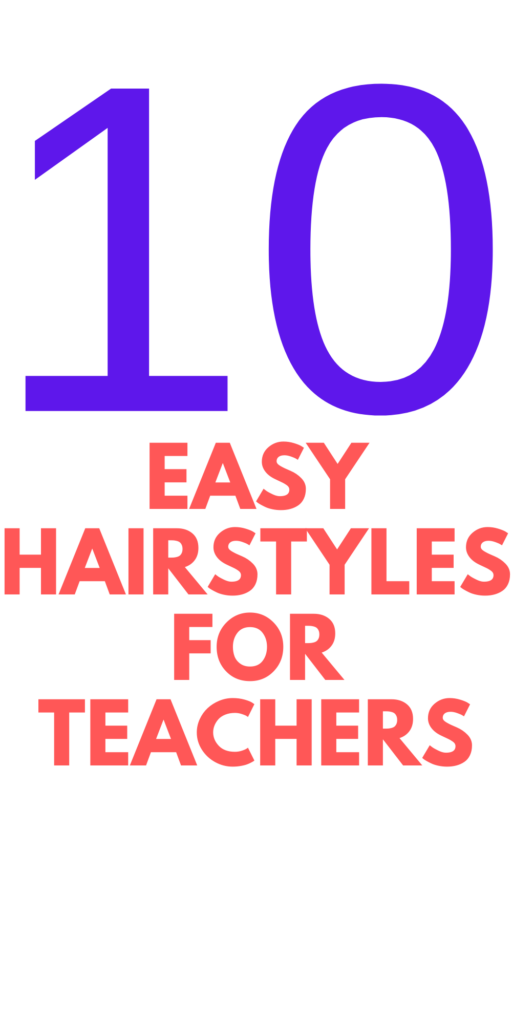 When my daughter was in kindergarten she would love to come home and share with me what hairstyle her teacher had that day. Sometimes it was a messy bun, sometimes it was a basic ponytail, sometimes it was a french braid, but whatever it was… she was always excited to update me. It got me thinking that I wanted to be able to share teacher hairstyles that are specifically geared for busy educators, especially for busy days.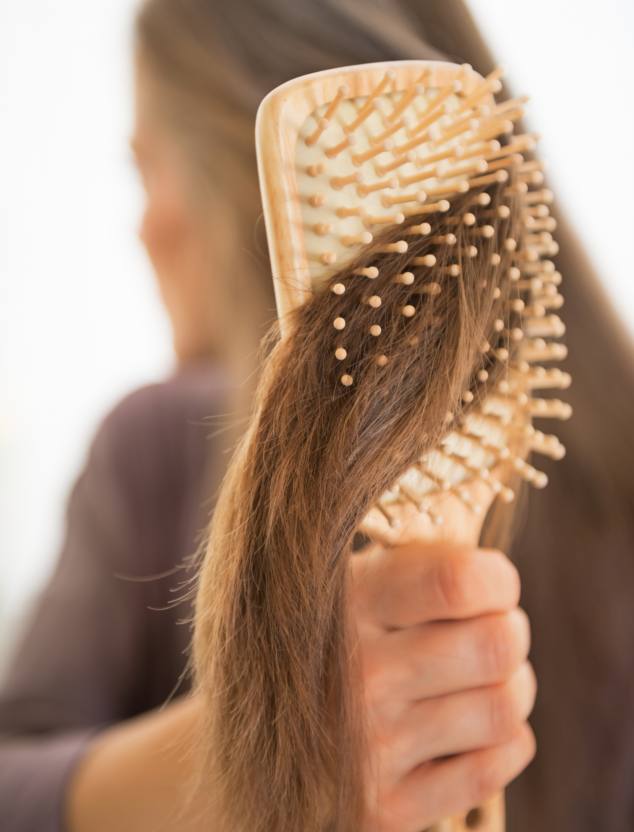 As you're preparing for school in the morning, have these easy teacher hairstyles in mind as you're getting ready for work. These also work for any professional work setting, too.
Top Knot
If you're a fan of a top knot, this is a hairstyle you will love. This is the easiest hairstyle when you're looking to just toss your hair on top of the head. This is a fun idea if you're wanting a bun hairstyle. You don't need any bun accessories to make this happen. You can do this without a sock bun accessory, all you need is elastic bands and that's it. This is truly the perfect bun hair tutorial.
View this post on Instagram
Fishtail Braid
I'm a HUGE fan of fishtail braids. It's a stylish hairstyle that gives you a braid, but with more of a boho look. You can do this hairstyle down the back of your head or easily on the side of your head. I love that you can do this one on your own hair, too. It's a simple way to create a fun braid, but also have it have a different look than your basic three-strand braid.
View this post on Instagram
Braided Bun
This is one of the best hairstyles because it's a combination of a bun and a braid. It's a great way to create a chic hairstyle for the classroom. This hairstyle is simple for thin hair or thick hair. It's also a fun updo that looks pretty with the braided touch.
View this post on Instagram
High Ponytail
This is one of the cutest hairstyles of all and it's a great twist on a basic ponytail. I love low ponytails for shorter styles, but there's something about a high ponytail that is super chic. It's the best way to keep your hair out of your face, but also have a stylish hairstyle for work. For elementary teachers it's important to make sure you have some easy updo styles because it's just easier for you.
View this post on Instagram
Pull Through Braid
This is a unique style that is so cute to do on your hair. It's a fun pull through braid that you can do on the side of you head or along the back. If you're not great at braiding har, this is an easy hairstyle to try because you're just pulling sections of your hair over each other. This also doesn't take a lot of time, which I know is important when you're trying to get your hair done in the morning.
View this post on Instagram
Two Strand Braid
If you're looking for a simple braid, this two strand braid is an easy option. This simple hairstyle is quick and easy, as long as you know how to twist hair. I promise, it's one of the easiest styles you can do because it's literally just easy twists all the way done The best part is that you don't need a hair tie at the end of it, you can just pull it back with a bobby pins. It's a hairstyle that you could create in seconds and will look so beautiful once it's done.
View this post on Instagram
Scarf Bun Hairstyle
Adding in accessories is such a fun way to create cute hairstyles, too. These hairstyle options are endless because you're able to create basica looks and then change them up a bit with some fun scrunchies, hair scarves, barrettes and clips. This hairstyle is one of my favorite styles to do because it's adorable to add in a fun and bright colored scarf. I love how this one ends up looking when it's complete.
View this post on Instagram
Swirl Ponytail Twist
This is a casual look for you school that you will love. All you need to do is create a ponytail and then take a small section and wrap it around the ponytail base. It's a fun one that I love to do on my daughter's hair, and it also works perfect on adults, too. What I love about this hairstyle is that it's just a fun and different spin on your basic ponytail.
View this post on Instagram
Double Thick Braid
This hairstyle simple to do if you have long hair or medium length hair. It's a fun way to create a thicker ponytail with braids. I love this style because it's fun to be able to do on a day when you're short on time. You can do a similar style with three braids, too. All you need to do is create a ponytail and divide it into two sections. Braid each one and then twist them together. This hairstyle looks wonderful when it's done, especially if you pancake the braids, too.
View this post on Instagram
Hairband Style
If you're looking for hairstyles for teachers with curly hair, one of the best things to do is simply add a hairband. My advice would be to find some hairbands with bold, bright colors. If you're someone who loves to wear your hair down, this is a simple and easy hairstyle to do. Just allow your hair to be down or you could easily toss it up in a ponytail or bun, too. The main attraction of this hairstyle is the hairband. This is also one of the easiest ways to showcase teacher hairstyles because they're quick and easy.
View this post on Instagram
I hope these hairstyles for teachers helped. I social media I share daily hairstyles with my daughter and also styles that I do on myself. You'll be able to find some teacher hairstyles that work beautifully for you on there. I have so much fun creating hairstyles that are not only easy to do but are chic and pretty.
I know we don't have a long time in the morning to prep, so I keep that in mind as I'm sharing cute hairstyles. If you're looking to have a little bit more fun with your hair for class, think about changing hair colors to add some fun for your class! If you're daring, this is a fun thing to do. Otherwise, you can easily purchase a flat iron, curling wand, or texturing spray to add a little more variety into your hair, too.
If you're looking for hair products and accessories to use, check out some of my favorite hair products here.