Joggers are the perfect attire for those of us who like to keep things casual. But you can't just throw on any old pair and call it a day, no matter how comfortable they might be. I'm here to answer the question: How to Style Joggers. That's right, how do go about styling joggers? How do you know what colors work best or which patterns will make your outfit pop? How should they fit? What shoes should I wear with them? These are all questions that I'll answer for you.
How to Style Joggers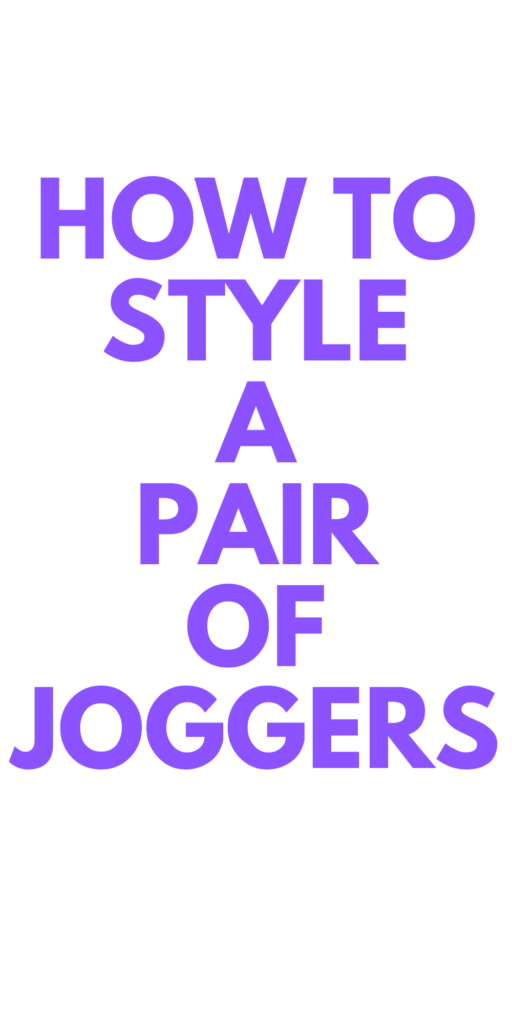 First thing (and the most important), let's help you find the perfect jogger pants. If you haven't worn them yet, swap out a pair of sweatpants with them, you'll be glad you did. You can't create jogger outfits without a pair of joggers. The easiest way to look for joggers is to get out there and try them on. It's difficult to order online without knowing how they will actually fit on your body. It depends on your height, style, and body type. Not all joggers are created equal for every body shape.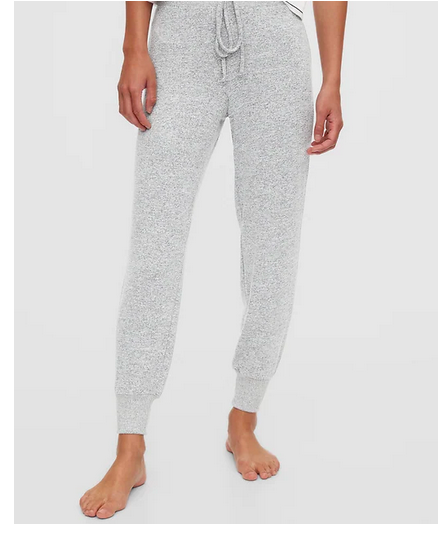 There are specific retailers I suggest checking out for joggers:
Each one of these retailers sells some incredible options when it comes to joggers for women. If you're wondering how to style joggers, you need to make sure you have a pair that fits perfectly, first. The best ways to determine a good fit is to see where they fall on your ankles, where they hit on your waist, and how tight or loose they are on your legs. It all comes down to the fit that you look and how it feels on you. I prefer a tighter fit, I'm not a fan of the loose cut jogger.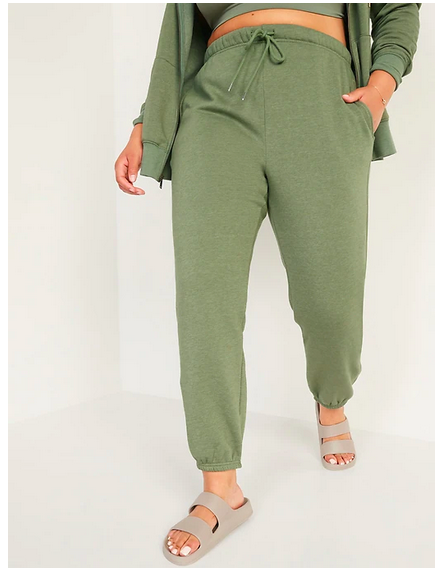 The best joggers are the ones that are sweatshirt material, or thick cotton. They are comfortable, casual, and relaxed. The different types of joggers are high-waisted joggers, tapered joggers, track cuff joggers, slim fit joggers, etc. The point of joggers is that should taper at your ankles. The good thing is you can find options in petite and tall lengths. I always need a cropped length with my joggers because I'm five feet. Joggers are a great option when you don't feel like wearing a pair of jeans on a casual day. It's a simple way to get a polished look, but still, feel stylish.
Everyday joggers became really popular over the last year with the number of people working from home. They're an excellent option when you want to be business on the top and causal on the bottom. They're just comfy pants to wear and styling them, gives you the type of look you want. The good news is that there are pairs of joggers for everyone. Whether you want a sporty look, polished look, casual look, chic look, or dressy look, you can accomplish it.
When wondering how to style jogger pants, you need to make sure you find a color that you know fashion-wise you can work with. There are joggers in every color and pattern imaginable. You need to make sure you find a color or pattern that will work with what you've got. I knew I could work with these white joggers easily, so it was an easy go-to color for me! They're super versatile and I can find my favorite ways to style them. If you just have one casual jogger that you can create a bunch of outfits around, it's worth it.
Outfit Ideas for Joggers
You can wear a graphic t-shirt with joggers for a casual and fun look. You also get a chic look with this, too. I love that you can find some seasonal tees and wear them. Whether it's the fall season, winter season, spring, or summer, there are some really fun graphic tees that you can sport. It's a fun way to have a casual outfit with a pair of joggers.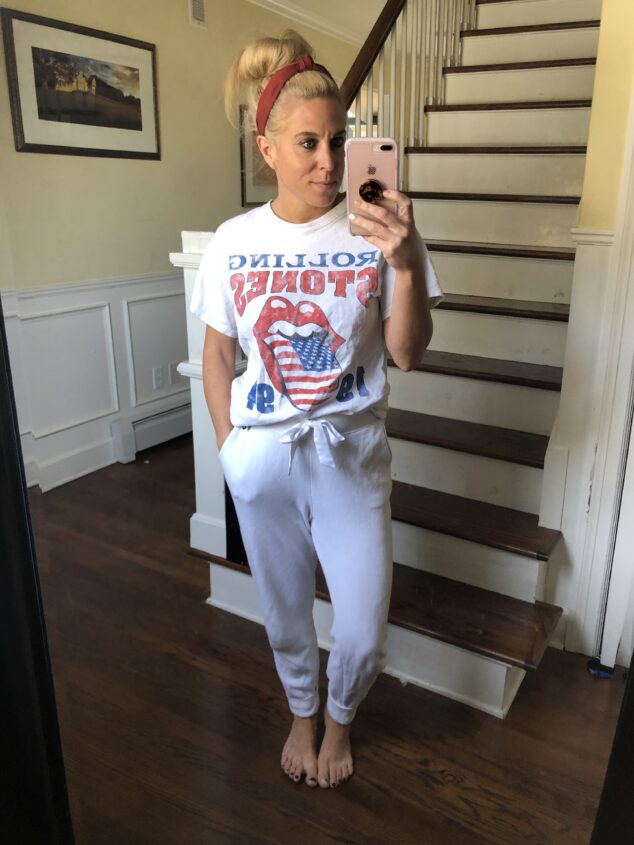 Layers work well with joggers, too. There's nothing like a tank top or a short sleeve tee that you can layer with a denim jacket, track jacket, bomber jacket, oversized jackets, and cardigan. I love this look because it's a great way to dress up a casual outfit. Even if you want to wear a crop top, you can easily add a stylish layer. I know cropped tops are a BIG fashion trend right now. It's a great piece to have if you love this trend, especially when pairing with your favorite joggers.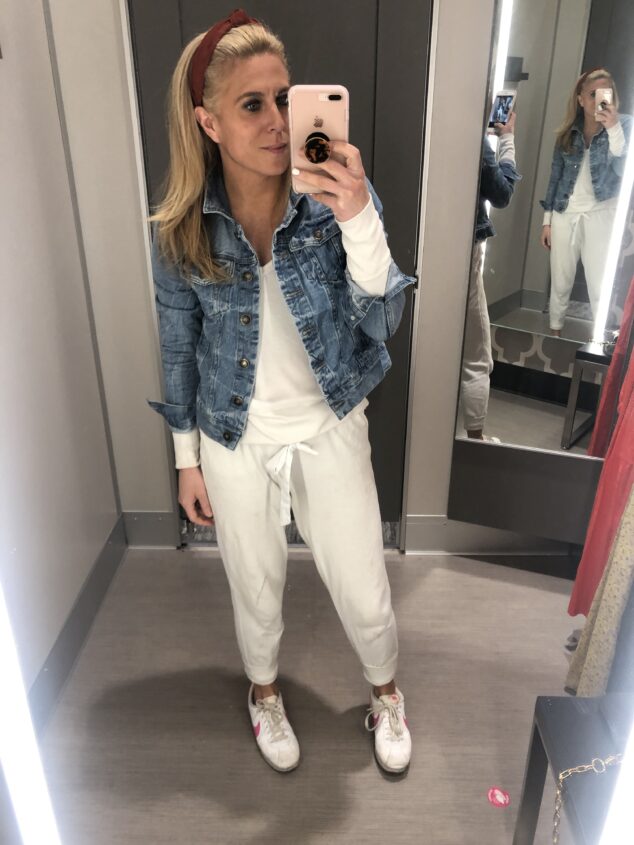 Find a plaid shirt to pair with your joggers. You won't be doing this in the warmer months because you'll be to hot, but in the fall and winter, it's a great option and a simple look. When you're styling joggers you can always take a plaid shirt or a denim shirt and pair it with them. I personally love button-down shirts with joggers, I think it's a trendy, polished, and stylish option. A cute option is to tie it at the waist as well. This is a go-to look when when when answering the question of how to style joggers or what to wear with joggers.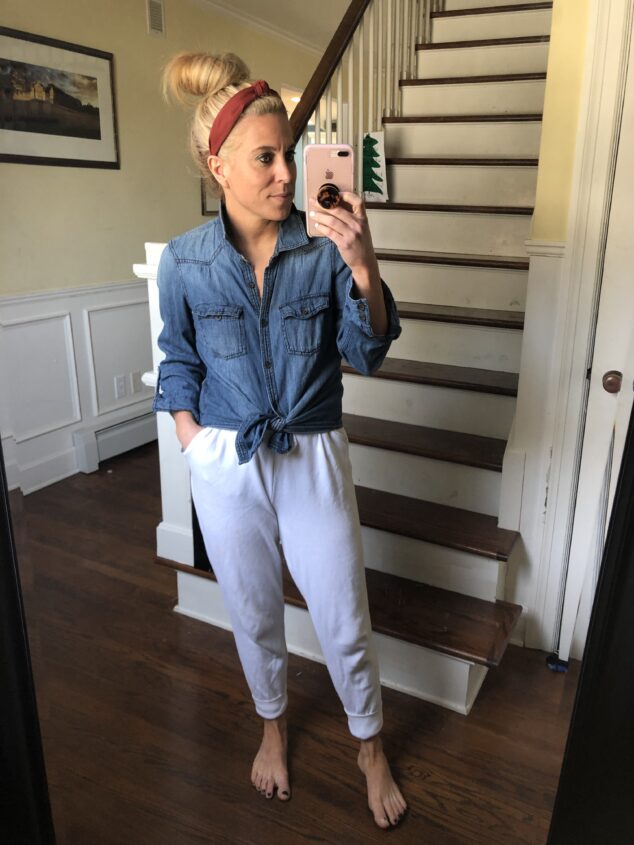 Grab a plain white t-shirt and wear it with lounge joggers, sporty joggers, super tapered leg joggers, or any joggers. What I love about this look is that you can find joggers in bold colors or subtle colors and this will work for either. You can create a similar look with a white tee across the board. It's always a good reason to have key items that you know will always create an outfit. I've had a white tee in my closet for a long time, just waiting to be worn.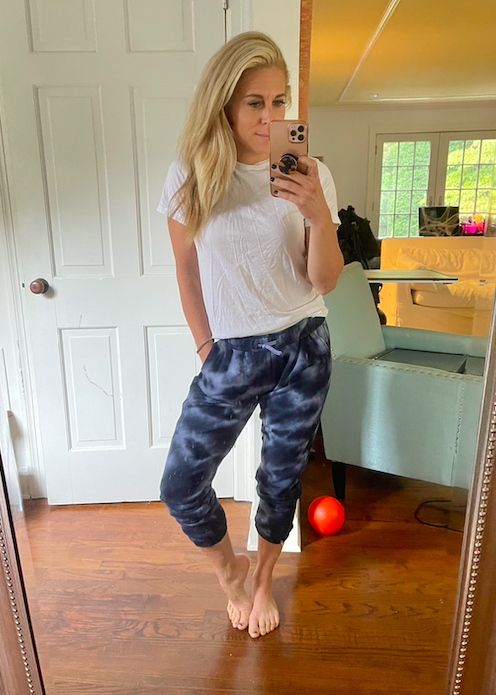 Bodysuits are always a good idea with joggers, too. If you want to go with a monochromatic color scheme, find joggers that match a bodysuit and create a perfect silhouette. I've never been one to get into joggers with bodysuits, but I know it's a really easy and cute look to do. It's also a really cute relaxed fit that you can wear just about anywhere, too.
This outfit might be a little out of the box but think about a blazer with your joggers. Yes, I said it. There are times when you want to dress up your looks and you can if you have the "right" kind of blazer to do it. My advice is to grab a navy double-breasted blazer and match it with a white tee or tank. I think it's a great look to wear with some gray or white joggers.
What Shoes to Wear Joggers
This is a great question because it's not always easy to determine what shoes work best with joggers. Let's face it, you're not wearing ankle boots or cowboy boots! When you're deciding what to wear with joggers, a pair of sneakers can easily do the trick and bring it to the next level. Any kind of sneaker makes a jogger look chic.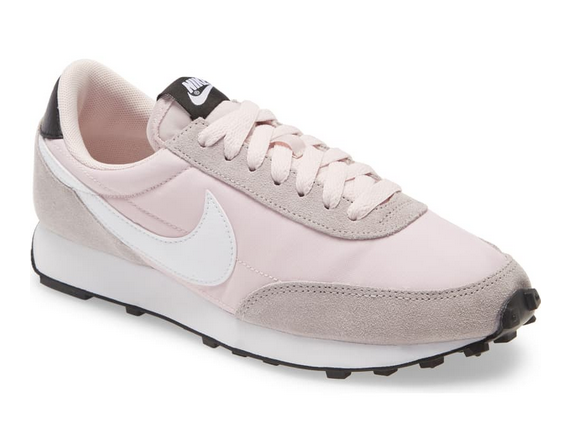 It's that final touch to an outfit that just makes it work. Whether you're wearing running sneakers (Nikes look great, as do Adidas), slip-on sneakers, white sneakers, (a white converse would look fabulous), or casual sneakers… they work! Don't second guess it, just got with it. You can't go wrong with this look because it elevates the chic factor.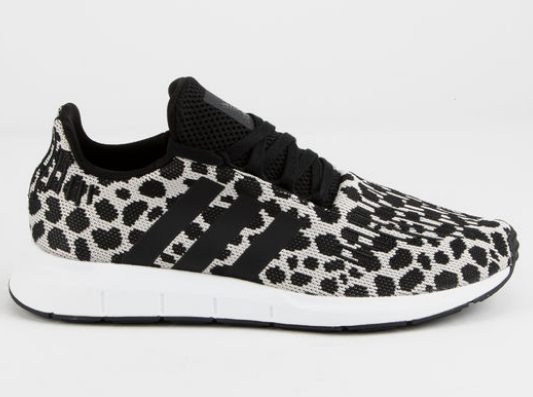 Sandals and flip flops work well with joggers, too. You don't have to worry about matching up a basic brown, tan or black sandal with your joggers because it will work all on its own. These types of shoes are just amazing because they mix and match with just about everything. They give it a nice relaxed look that works well with the joggers.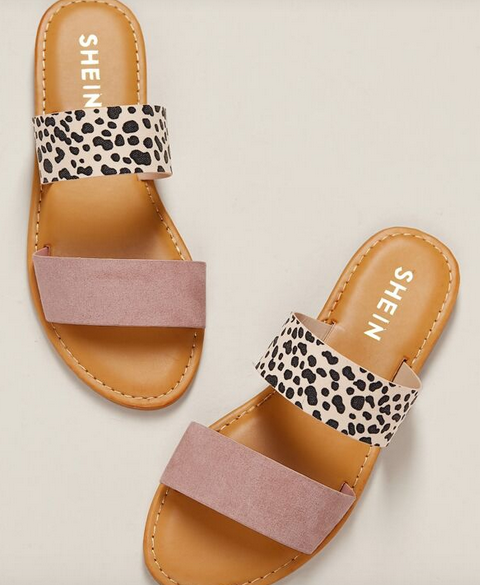 As you can see, there are different ways to style joggers. You don't have to just think tee or tanks when putting together looks. The best option is knowing your style and making a pair of joggers work within it. We all have a different idea as to what a stylish look will come together like on ourselves, so make sure you go with what you know. Feel free to add simple accessories to give your look more flair, too. Just because you have joggers on doesn't mean it needs to be a sporty look.