Mothers and daughters love wearing matching clothes, but what about when it comes to pajamas? Mother Daughter Matching Pajamas are a great way for moms and their girls to show off their love. Matching PJ's for Mommy and Me come in all sorts of colors, sizes, styles, so you can find the perfect Matching Pajama Set that suits your fashion needs.
Mother Daughter Matching Pajamas
Wearing mother and daughter matching pajamas are also a great way to bond with your daughter. Moms (sometimes) have a small window of time to be able to match with their daughters, so it's all about making sure you take advantage of the time that you have.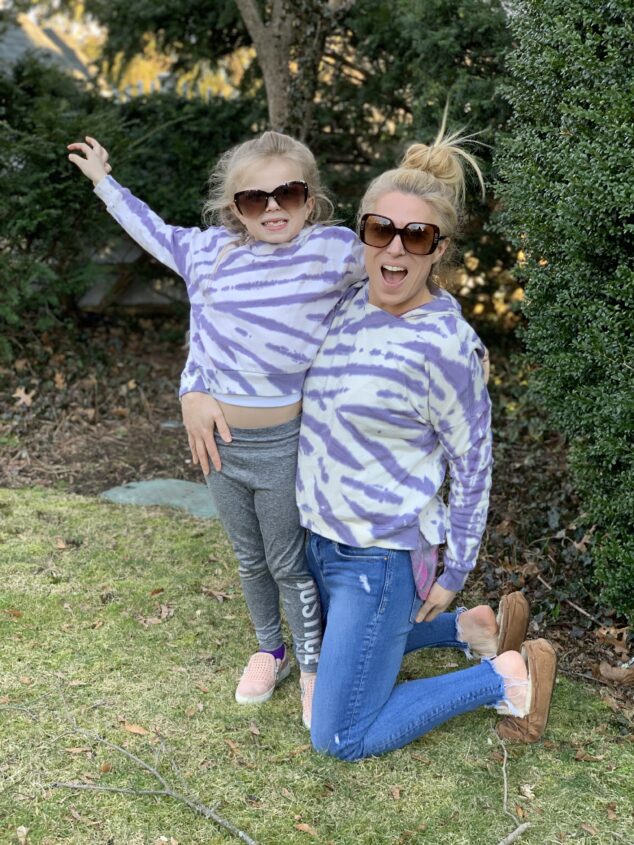 I'm someone who has always loved purchasing family pajamas for all of my kids. Whether it's to celebrate mother's day, the holidays, or some other special occasion, it's just fun to match everyone up. I make sure to find different styles that work for everyone. It was just always fun for me to try and coordinate and/or match the family. Now that my sons are teenagers, it's not so much the case anymore.
When I had my daughter, it was the first time I was able to REALLY have some fun with matching outfits. I was able to buy things in pink colors and really have some fun trying to match up to my outfits with my daughter outfits. Whether she was wearing a white tank top and jeans or a particular color dress, I try to match up. One hack I found was that I ended up looking at kids' size charts and realized I was a girl's size extra-large, so I would buy my daughter in her size and then grab the larger size for me. I did whatever I could to make it work.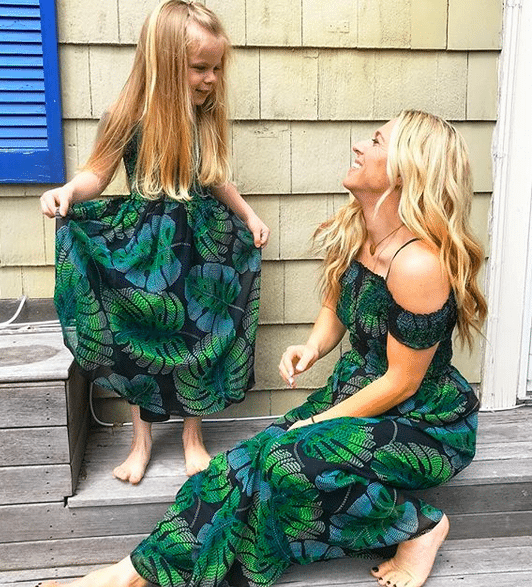 My first purchase with Victoria was mother and daughter shirts. I then did christmas pajamas with us and created lots of matching baby outfits, too. I had so much fun with her when she was a baby and toddler. I would even get a baby layette and match the color with my outfit. It was always so much fun to come up with some trendy mother daughter outfits. By the time she was two years old we had full matching outfits collection at home.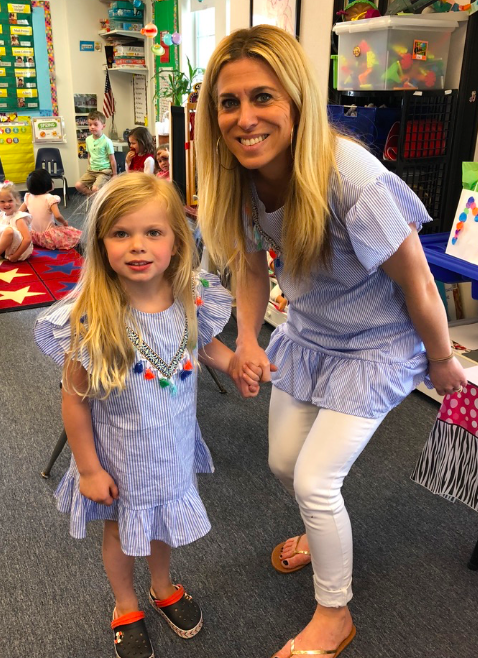 As Victoria's gotten older, she now has her favorite stores that she likes to shop for her clothines. She's a big Old Navy, Abercrombie, Target, J.Crew, and The Children's Place lover. Since I still like to match with her, the time has come where she doesn't love to do it as much as she did when she was little, but she'll settle on matching pj sets.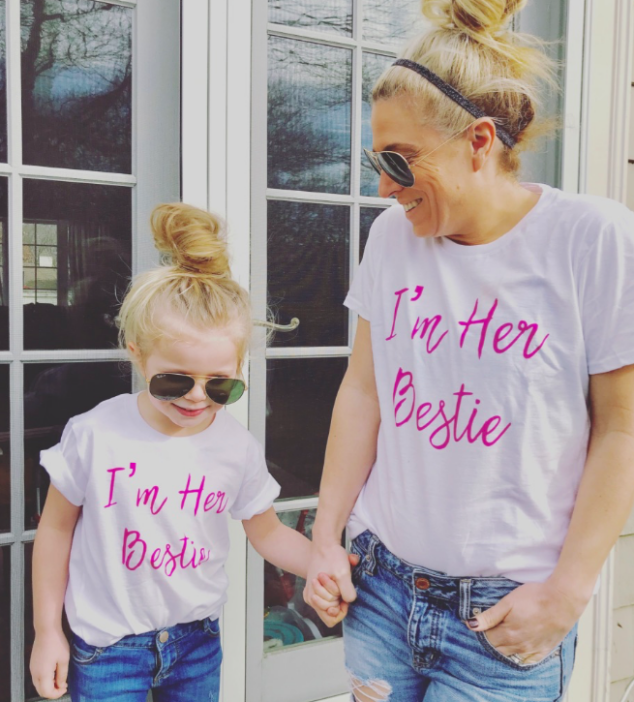 The best part of matching fun for mother and daughter pajamas is that they come in different colors and patterns. Mother daughter pajamas are also a fun way to enjoy a weekend at home with a little extra specialness to it. There is something really cool about seeing little girls light up when they realize they look just like their mom. Don't forget, you can do matching mother and daughter pajamas for all different occasions.
Mommy and Me Matching Pajamas
Target is always a wonderful destination to shop at when you're looking for mother daughter matching pajamas. They have incredible selections and there's always the possibility of twinning going on, which is what I love. Don't forget that a girl's size extra large is a woman's size small and a girl's size extra, extra large is a woman's size medium. The fit is a little different, so make sure you try on. You might have better luck with online shopping with Target because the stores don't always carry full stock.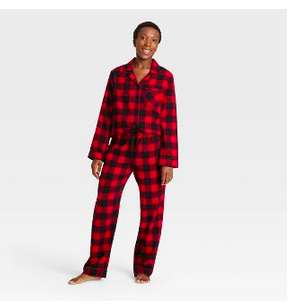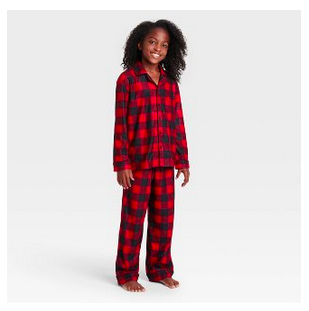 My advice is to start hunting for holiday pajamas because they have their Wondershop right now. Add a timeless touch to your family pajama wardrobe with the Holiday Buffalo Check Matching Family Pajamas Collection from Wondershop™. This collection features coordinating pajama pants and long-sleeve button-down shirts for the entire family to suit up in — from Mom and Dad to kiddos and tiny tots to Baby. Each pajama features a red and black buffalo check pattern for a simply classic and seasonal look. Lightweight fabric makes for a comfy feel, while the drawstring closure on the waistband helps you find the perfect fit. From snuggling up with a cup of hot cocoa at bedtime to morning present opening, this matching family pajamas collection will get you truly in the festive mood.
Buy them here.
The Children's Place is my other go to for all of my matching pajamas with my girl. I love my Victoria because she always wants me to be looking for mother daughter matching unicorn pajamas, which aren't always easy to find, but I look high and low. What I love about The Children's Place is that they have selections that will fit any style. They also have pajamas that are great for moms and sons, too.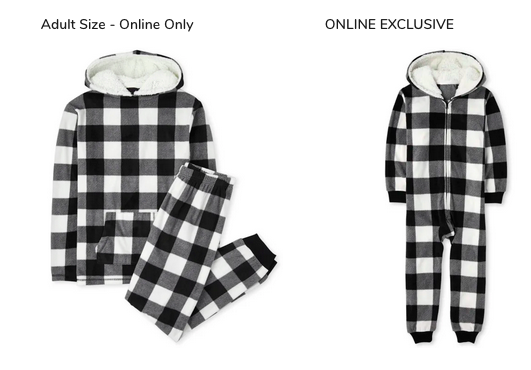 I love these pajamas because they have them readily available all year long, but during the holiday season they go above and beyond! They have incredible choices and options.
Check them out here.
Hanna Andersson has incredible family matching pajamas. They offer them in so many different options and styles. The quality of Hanna clothing is high quality and incredible. These pajamas last forever and I love these so much. My kids have these kids of pajamas and they've last them for years and from child to child. Those are the best kinds ever.
I'm a HUGE fan of Hanna pajamas! The cool thing is that they create them in different buckets, so you can check them out seasonally and also for the holidays.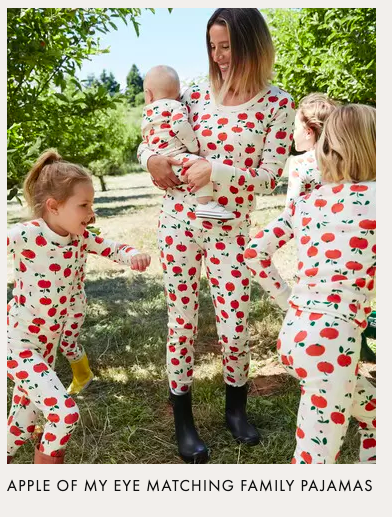 Check out these matching pajama styles here.
If you're into matching with your daughter, here are some additional post ideas for you to check out: