It goes without being said that I love sweet romances, particularly holiday ones. The second the fall season rolls around I make sure all of my romances are holiday ones. It's that simple for me. It just gets me in the mood for the upcoming Christmas season!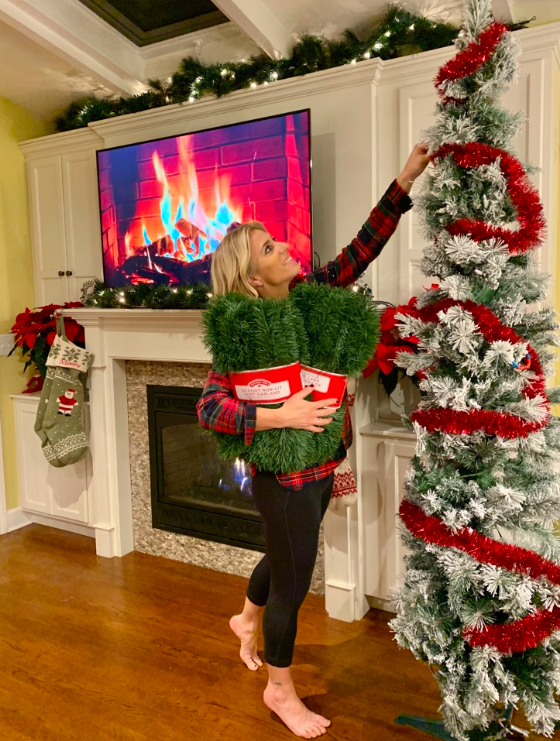 Hallmark Publishing is my go-to destination for the best romances. The exciting this is that they're giving us even more ways to relax and indulge in heartwarming romances with incredible original novels! It's never too early to start gearing up for the holidays and what better way to start celebrating than with a good book or thinking ahead about the perfect present for your loved ones with Hallmark Publishing. Take the time to sit back and relax with four (4) brand-new books this season.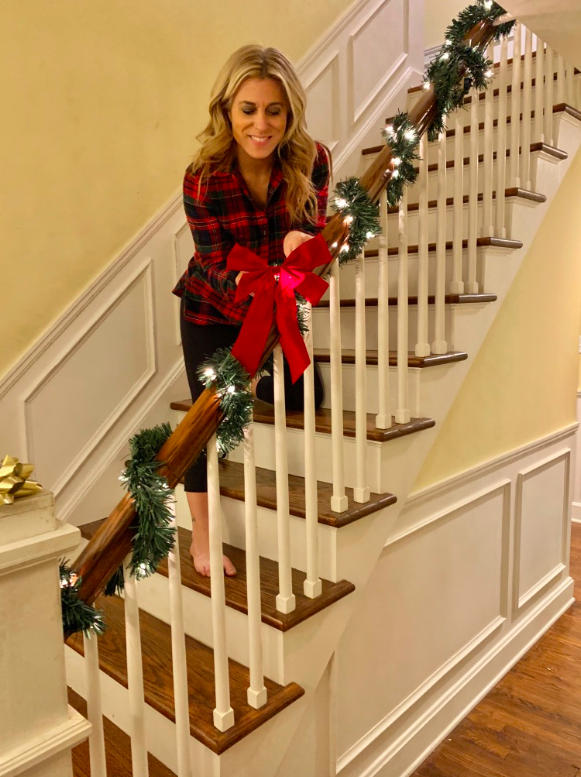 That's right, Hallmark Publishing is releasing four (4) NEW heartwarming books: On Christmas Avenue (9.21), Mistletoe in Juneau (10.19), Wrapped Up in Christmas Hope (10.26), and Christmas in Evergreen: Bells are Ringing (11.2). Get yourself ready to look forward to during the holidays with additional recipes inspired by each story, too!
Mistletoe in Juneau by Dahlia Rose
I just finished reading Mistletoe in Juneau by Dahlia Rose and I couldn't put it down. It was a sweet, easy, beautiful read that I was able to complete in one day. That's my favorite kind of book, one where I simply can't put it down.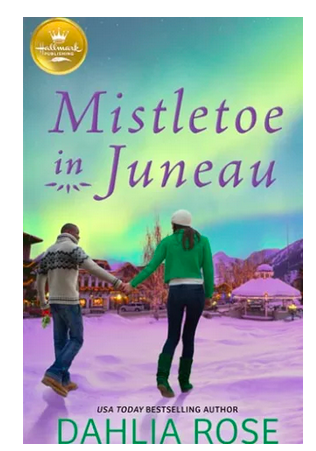 Here's a bit about Mistletoe in Juneau:
Danni's a social media influencer who's way out of her element. She sort of broke up with her boyfriend-slash-manager, and she escaped her fast-paced life in L.A. to spend Christmas with an old friend in Juneau, Alaska. Danni takes in the beauty of the scenery and the warmth of the community…and she's drawn to the local sheriff.
Before Declan was the sheriff, he was in the Army. An IED explosion cost him his leg…and his fiancée, who couldn't deal with the injury. He knows Danni's a city girl, while he loves the Alaskan wilderness. Could two very different people find what their hearts are looking for?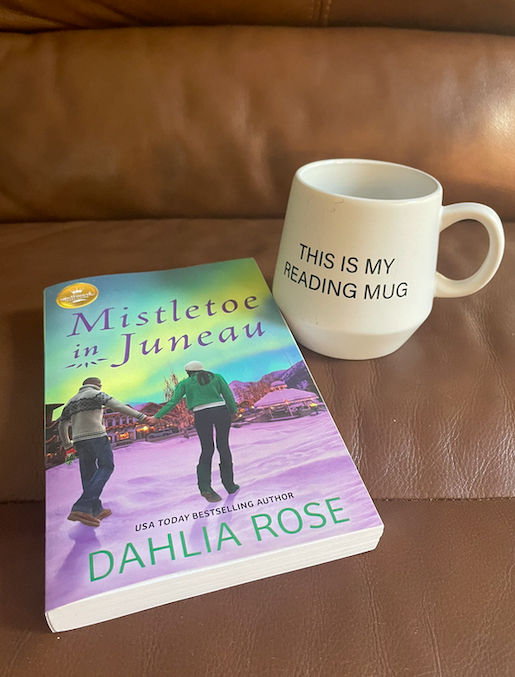 Here are (3) reasons why you will love this book:
You will fall in love with Danni and Declan. Dahlia created characters that you can see in your head as you read.
As a social media influencer, I love how this aspect has been written into a book.
You will tear up at the end. (Or at least I did.)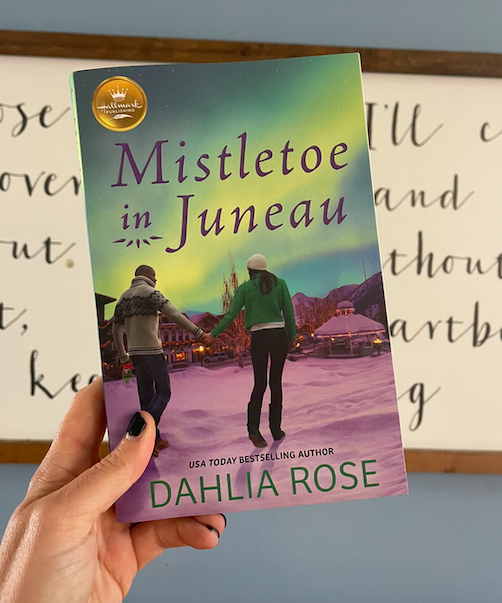 Dahlia Rose knocked it out of the park on this one and you will find yourself looking up other books by her, too. She's a USA Today best-selling multi genre author from Urban fantasy to Romance with a hint of Caribbean spice. She was born and raised on the Caribbean island of Barbados and now currently lives in Charlotte, North Carolina. Her life revolves around her five kids, who she affectionately nicknamed "The Children of the Corn" and her husband and longtime love who is also a honorable retired Army veteran. She has a love of dark fantasy, sci-fi, and the things that go bump in the night. With over seven dozen books published Dahlia has become a reader favorite. Not only because of her writing but her vivacious attitude in talking to her fans online and at various events. Her books feature strong heroines with a Caribbean or African American culture, that is showcased in the vibrancy of her words. Books and writing are her biggest passions, and she hopes to open your imagination to the unknown between the pages of her books.
What draws me into books like this is the very same reason why I started writing them myself. I love seeing two people come together that normally wouldn't have. It's always interesting and fun for me to see the journey and adventure characters go through in order to discover that they're meant to be.
I highly recommend this book. It's available in Paperback, e-book, and Audiobook, so you've got options. It never ceases to amaze me how many people love to listen to sweet romances on audio. It's a fun way to listen. Check out all the details on this one, here.
And how cool is this!? You can find additional recipes inspired by the stories that are being released through Hallmark Publishing, too. In Mistletoe in Juneau, Declan owes Danni an apology. So he walks into his mom's bakery and asks her for "a really good cake recipe—as simple as you've got." His mom gives him this one. He's a little doubtful about the "secret ingredient"—mayonnaise—but the cake is delicious, and Danni forgives him immediately. Even if you're like Declan and don't have any baking experience, this moist chocolate cake will win anybody over.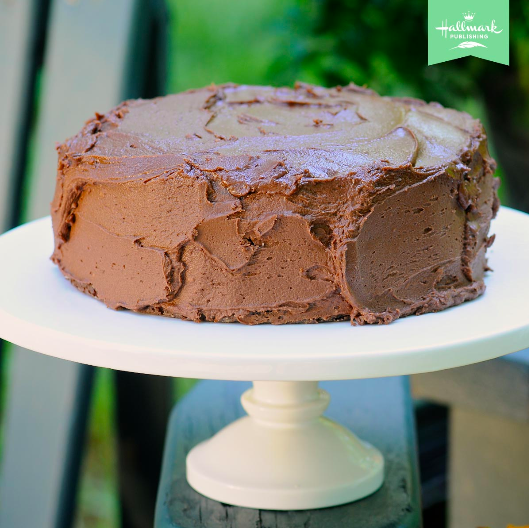 You can find the most delicious Super Simple Amazing Chocolate Cake recipe here.
Hallmark Publishing knows how to do it right during the holidays. Now, you have even more ways to relax and indulge in a Hallmark story. The kinds of heartwarming romances and intriguing mysteries you love are now available as books! In addition to companion novels to beloved Hallmark movies, you'll discover brand-new novels to brighten your day and leave you feeling good about life. With the same attention to storytelling that goes into every Hallmark movie, we'll bring you new characters, relationships, romances, and intriguing mysteries. And each book includes an original recipe inspired by the story!
GIVEAWAY:
I'm also excited to be hosting a GIVEAWAY!
(1) One winner will receive a copy of Mistletoe in Juneau + $25 Visa Gift Card + (1) Hallmark Channel Wine Gift Card
All you need to do is drop a comment telling me what you're looking forward to this holiday season.
I will choose a winner on October 31st, 2021.
*This is a sponsored posting with Hallmark Publishing