The Thanksgiving season is fast approaching, which means it's time to start thinking about what you're going to wear on Thanksgiving Day. Thanksgiving shirts for women are always a fun way to look chic and stylish. This year, why not try wearing Thanksgiving-themed shirts? Here are some of the best Thanksgiving day tees for women that will take your fashion game up a notch this holiday season!
Thanksgiving Shirts for Women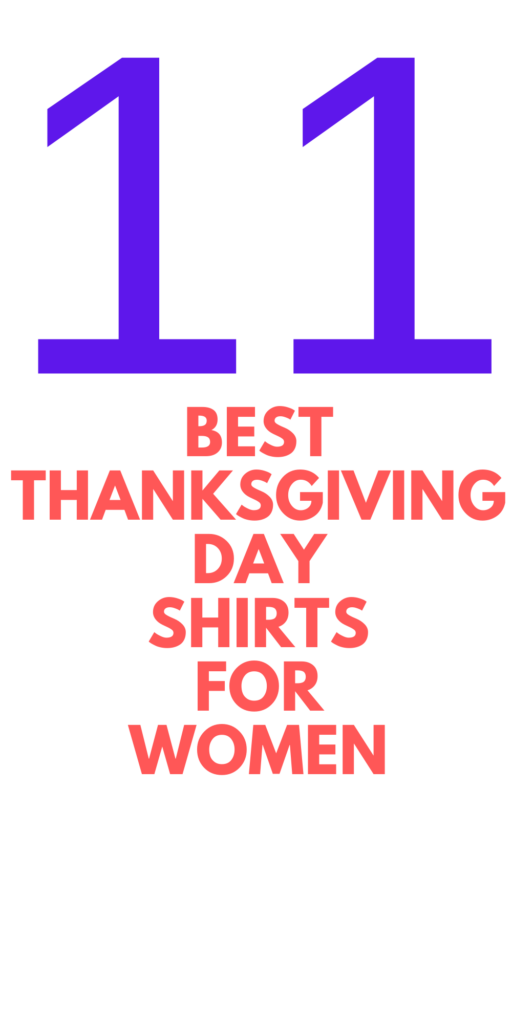 When it comes to the holidays, I'm all about celebrating through my fashion, too. Thanksgiving t-shirts are such a great way to be festive and have some fashion fun. You don't even just need to wear thanksgiving shirts for women just on the holiday, look for fall shirts that you can wear all season. You can't beat a funny Thanksgiving tee while you're gathering, or just one that makes someone smile.
Let's face it, most of us that are hosting for Thanksgiving have a lot on our list. We're thinking all about Thanksgiving dinner. We're cooking the turkey and sides. We're baking the apple and pumpkin pies. We've got a lot on our plates (pun intended). Even if you're not hosting, you still (most likely) have a list of to-dos for the holiday.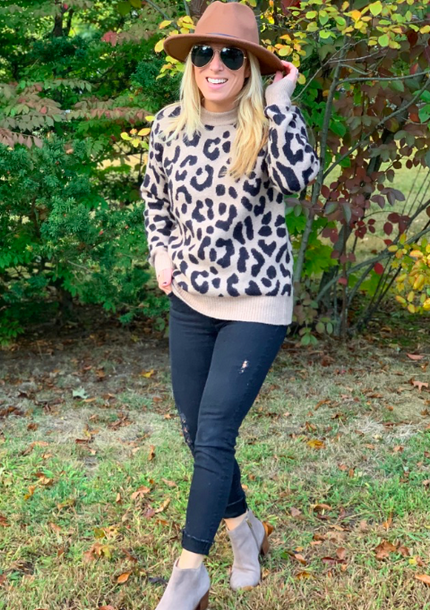 It's fun to bring some lightness to the Thanksgiving season with a funny Thanksgiving shirt, an inspirational Thanksgiving shirt, or a cute Thanksgiving shirt. The best part is that when you're looking for Thanksgiving shirts for women, there is a range of options for you to choose from. The only place I look for the best Thanksgiving tees is Etsy. You don't need a promo code to get a great price because all of the tees are priced reasonably.
Whether you're hunting for long sleeves or short sleeves for your cute Thanksgiving tee, you'll find it. They have a range of perfect Thanksgiving shirt options that will be a perfect choice for you. What I love additionally about Etsy is that most shops are a family business. I personally love knowing that I can score Thanksgiving tees for myself (or my whole family) while supporting another family business.
Best Thanksgiving Shirts
YASMERCH: OMG, the cutest Thanksgiving Day shirts! How adorable are these tees? You can really have some fun with these tees not only for yourself but for your friends and family. The best part is that these tees start at $10 and are offered in toddler, youth and adult sizes.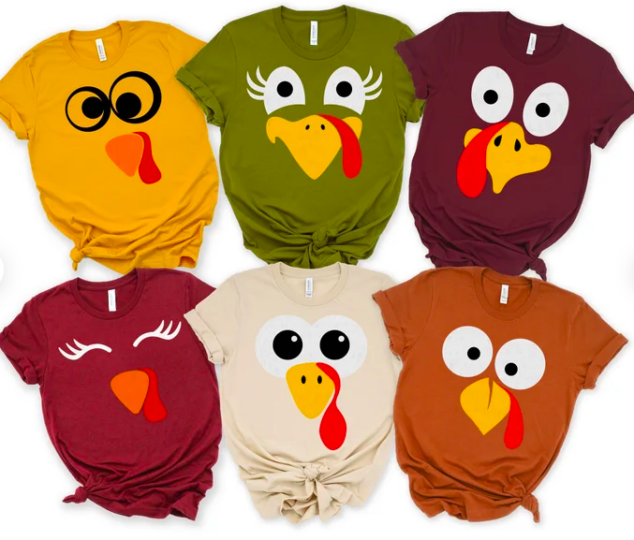 Buy these tees here.
FinoDesignsStore: Have someone you want to partner up with when it comes to some cute Thanksgiving tees? Check out these adorable tees that start at $9.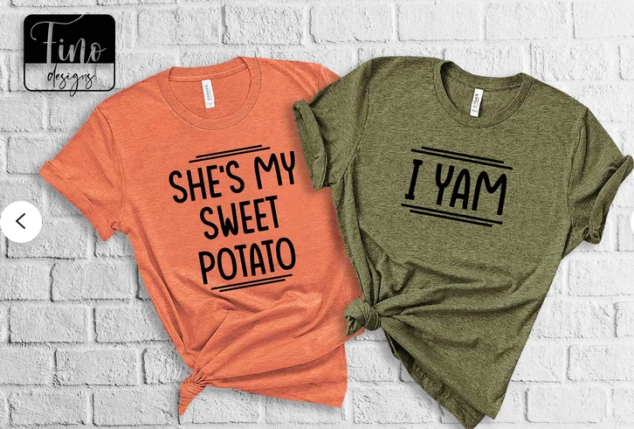 Buy it here.
CustomTeaShirt: Gobble Gobble Thanksgiving Shirt: Here's a really cute tee that you can wear! Gobble Gobble time for the Thanksgiving holiday. These start at $13. Love these Gobble Gobble Y!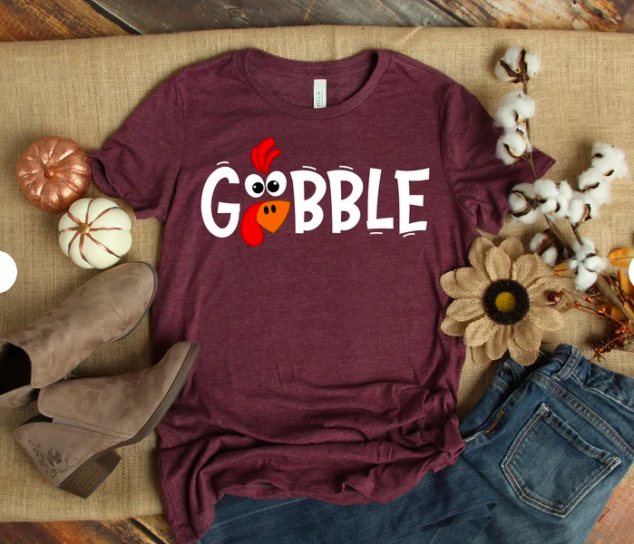 Buy it here.
IvyCustomeTee: How cute is this Thanksgiving tee? It's classic and super sweet. I love how this one works for just about anyone. These start at $12.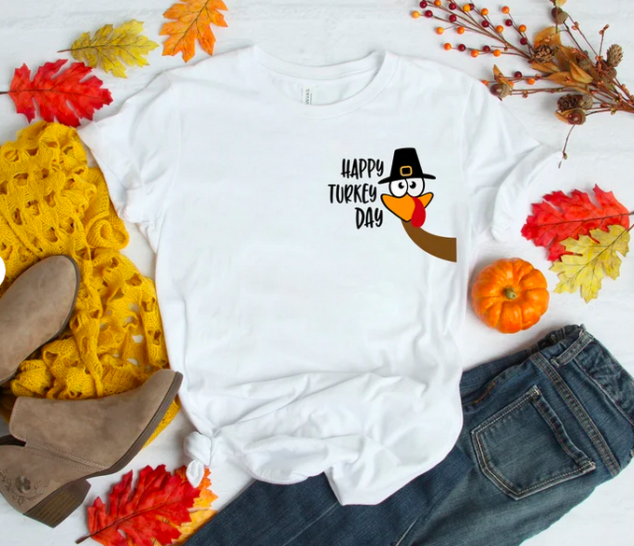 Buy it here.
IvyCustomShirt: How cute is this one? It's a great THANKFUL tee that you can wear throughout the fall season. These start around $12.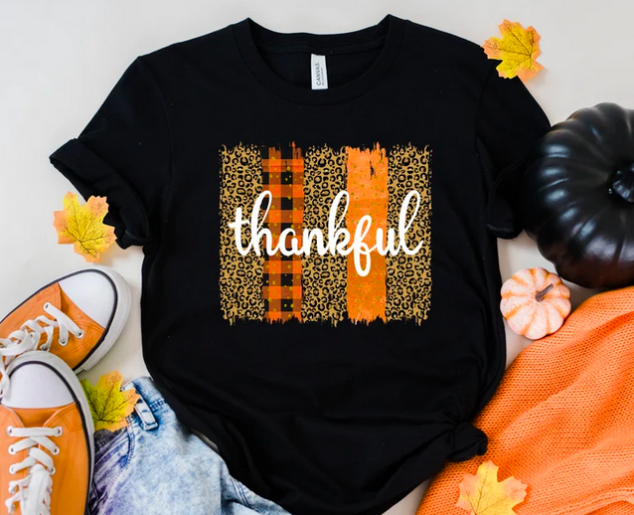 Buy it here.
MissyLuLus: These THANKFUL raglans are adorable to wear with jeans and leggings. They're super cute and adorable to wear throughout the fall season. These start at $19.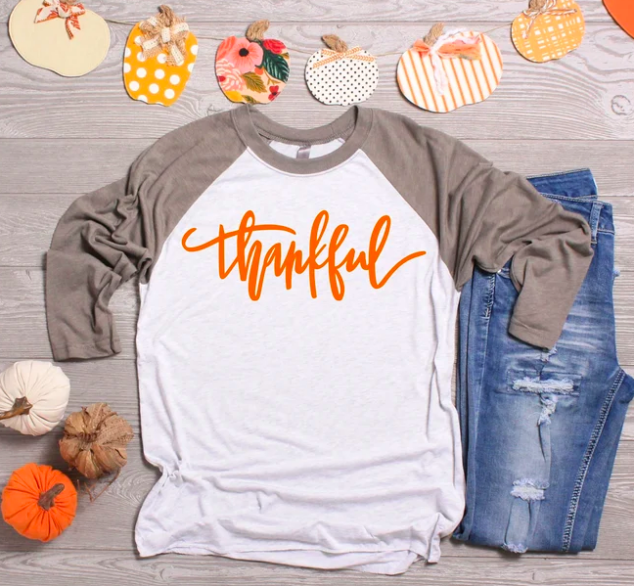 Buy it here.
StrongConfidentYOU: These Let's Get Basted Thanksgiving Shirts are a BLAST to buy! These are cute tees that you could wear with your friends and family, too! These start at $13.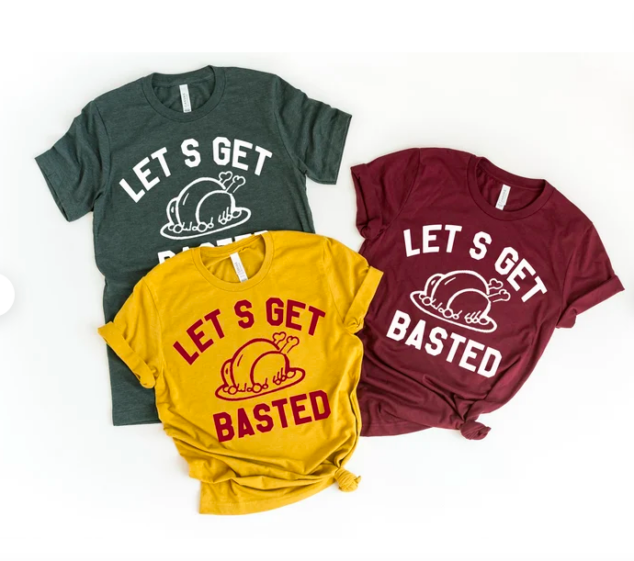 Buy it here.
Up2ournecksinfabric: How cute is this sweatshirt? If you're looking for a long sleeve shirt for the holiday, this is one that you need to wear. This is starting at $25.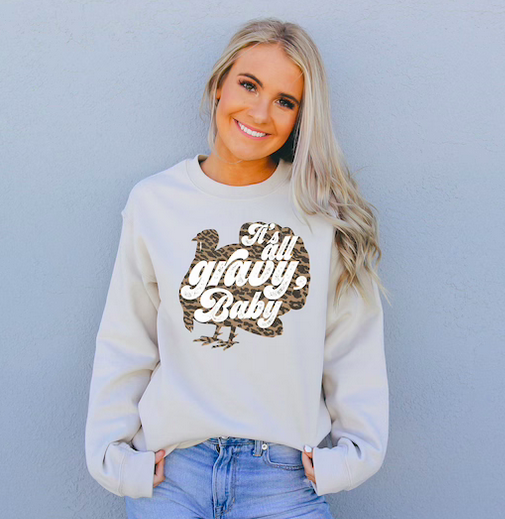 Buy it here.
ShopTeeShirts4U: These are another great batch of tees that you can wear with your friends and family. These are just some fun nutritional tees that are super cute.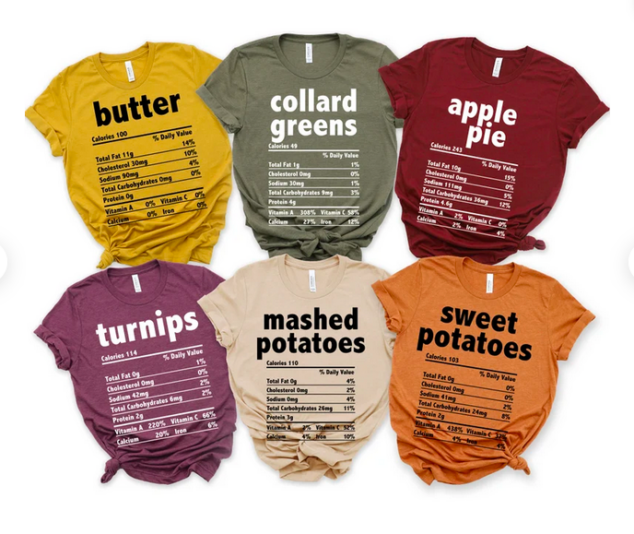 Buy it here.
IvyCustomShirt: These are cute and elegant shirts for the season. I love these tees because they can be worn with jeans or skirts. These are just perfect tees that are great for women. Check out the other women's shirts that they have, too.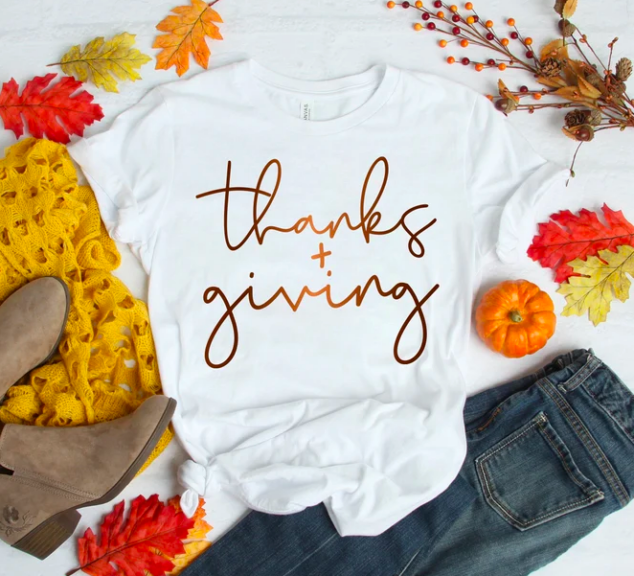 Buy it here.
HealthyMerch: Looking for a menu? Wear one! How cute is this tee to wear for your Thanksgiving Day dinner? This is a fun one for you to wear and have everyone know what you're about to serve.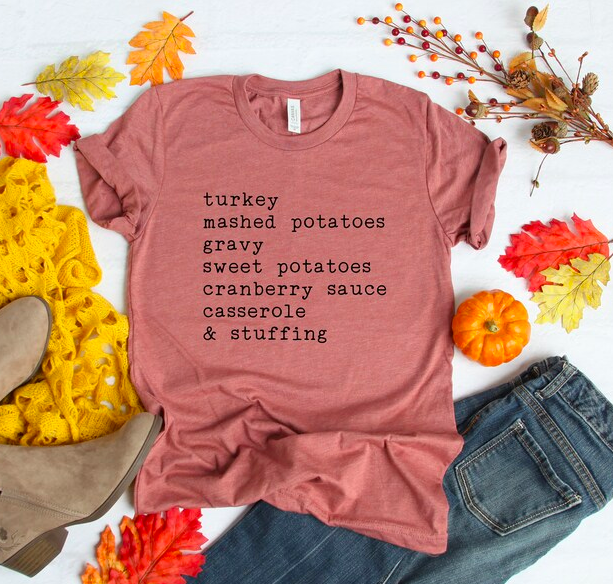 Buy it here.
All of these fun Thanksgiving shirts are available right now. If you're wondering about what size to get, there is a size chart on each of their Etsy shops. I'm all about shirts with fall colors that really embody the season. It's all about oranges, yellows, greens, browns, and reds. These are the perfect colors of the season.
It's all about finding good company and enjoying a pumpkin spice latte during the Thanksgiving season. These Thanksgiving shirts for women are fantastic to wear. These are sweet and elegant tees to wear throughout the season. These are great ways for you to be able to feel and look stylish and fun during the season.
Take some time to check out each of these Etsy businesses. I love all of these and really try my hardest to support Etsy shop owners through my purchases, but also through sharing about them on my blog, too. It's important to make sure we're all doing everything we can to help each other out.
Let me know if there are any Etsy shops that you love, too. It's always fun to find new ones to check out and support. These are some of the best Thanksgiving Day tees for you to wear for the holiday. When you're looking for cute Thanksgiving shirts for women, find some that fit your fashion sense. These ones are ones that I personally love and would wear all the time!
Here are some additional tees that you can purchase for Thanksgiving:
Feeling Blessed? Graphic Tees for Thanksgiving
Thanksgiving Shirts – 10 Graphic Tees You Need
Happy Thanksgiving to you! It's never too early to give thanks for your blessings in life.