Thanksgiving is right around the corner and I'm so excite for it! I'm all about dressing for the part all month long with Thanksgiving Shirts! Let's face it, I'm a true fashionista at heart. I love bringing out the graphic tees for the holiday because it makes me smile – I'm fashion it! This is the way I look at it, every holiday comes with its own particular celebration, right? Thanksgiving is all about celebrating thanks and being grateful for what we have in life. I feel like it's such a special time to look at your life and feel blessed with the blessings.
Thanksgiving Shirts – 10 Graphic Tees You Need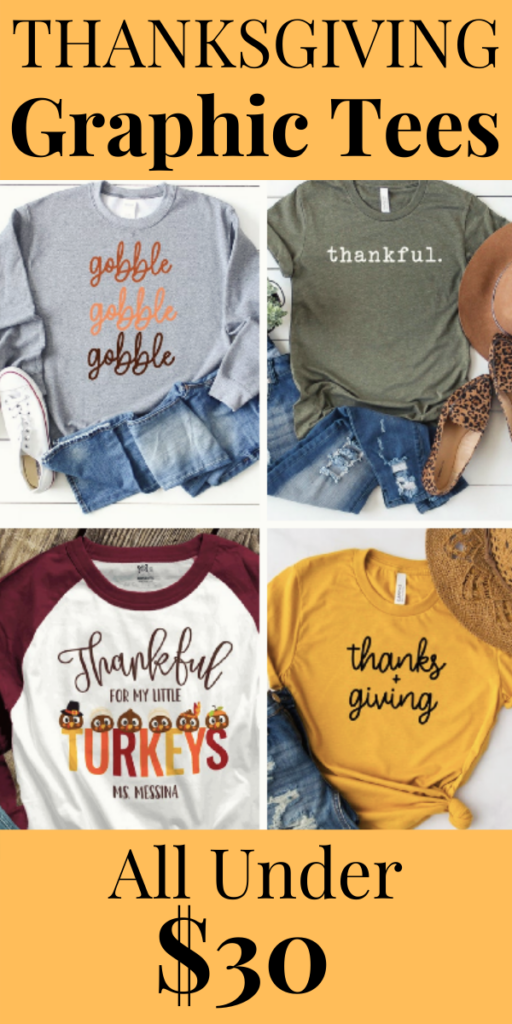 I just LOVE Thanksgiving so much because it really is all about giving thanks and feeling blessed. I spend Thanksgiving with my family and it's truly a day where I sit down and look at the blessings around me and just give THANKS. A BIG thanks. It's a meaningful and special day for that time of reflection for me and I don't let it go to waste. Believe it or not (boys), it's NOT just about FOOTBALL… although my sons wouldn't believe this one bit!
There are some chic and adorable Thanksgiving shirts (graphic tees) out there that are PERFECT for the Thanksgiving holiday! Graphic tees for Thanksgiving are perfection because it's a wonderful way to show your thanks and that you're grateful for what you have around you. It's a wonderful way to wear what you're feeling from head to toe. Not to mention – you can also have some fun with these graphic tees as Thanksgiving shirts!
Let's face it – it's that time of year again where we are overwhelmed with gratitude and joy, where we take a minute to really appreciate all of the good in our lives, while eating the yummiest foods we can find! Through food and family we celebrate life. These Thanksgiving shirts and tees and hoodies scream gratitude, joy and being thankful. They are a true fashion fun addition to your Thanksgiving celebrations and are perfect for any family dinner or friendsgiving that you attend! Whether you are feeling extra "blessed" this year or "thankful" I've got you covered.
Here are 10 Thanksgiving Shirts that you need for November (and beyond!):
#1 Thankful | Mom Life Tee | Women's Shirt | Graphic Tee | Fall Tee | Unisex | Fall Graphic Tees | Crewneck Tee| Thanksgiving Shirt – $15.99

These are unisex tees. We recommend ordering your regular t-shirt size. Other colors available! $15.99!

SIZE:
XS, Small, Medium, Large, XL, 2XL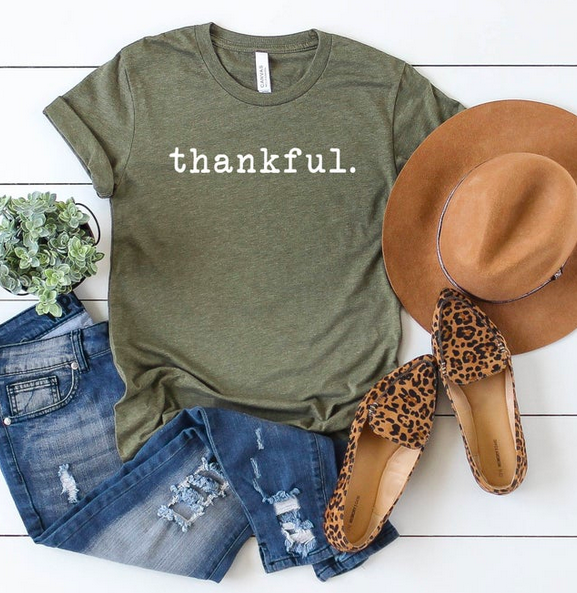 #2 Leftovers Are For Quitters // Funny Thanksgiving Shirt // Fall Shirt // Thanksgiving Shirts // Turkey Shirt // Buffalo Plaid – $21.59
Our Unisex shirts are a little longer in length so you can throw it on over a pair of your favorite leggings and you're ready to go! Our shirts are professionally screen printed by our little family right here in the USA!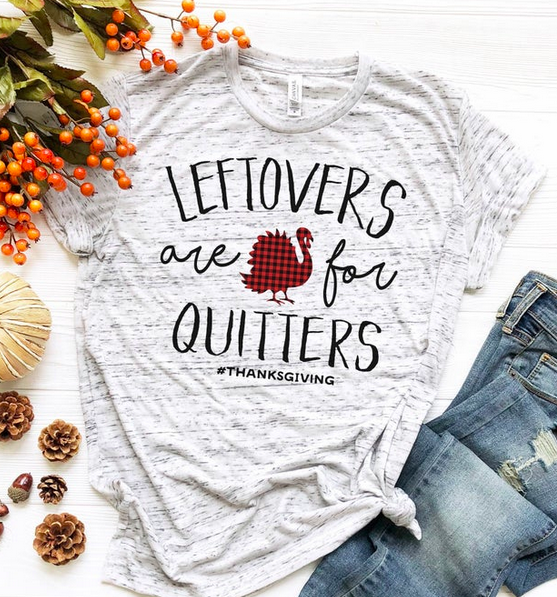 #3 Teacher Thanksgiving shirt | fall teacher shirt | thankful for my little turkeys | personalized unisex adult raglan shirt – $22.50
You can customize the tees, too! Super easy to do and make it that much more special.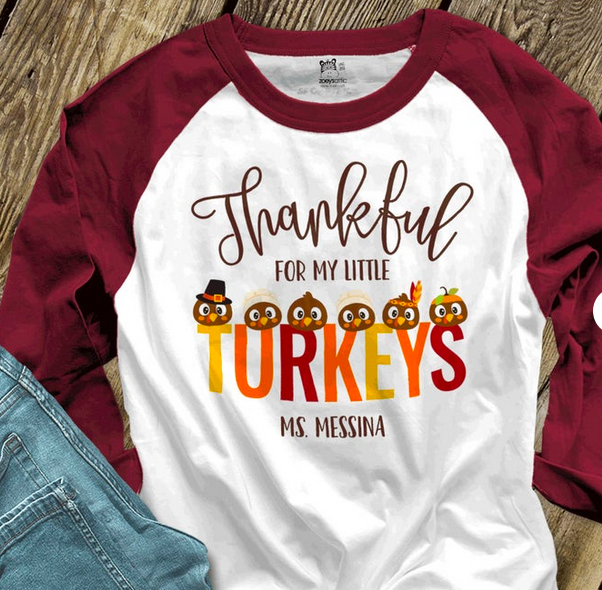 #4 Gobble Gobble Thanksgiving Long Sleeve T-Shirt – $18.99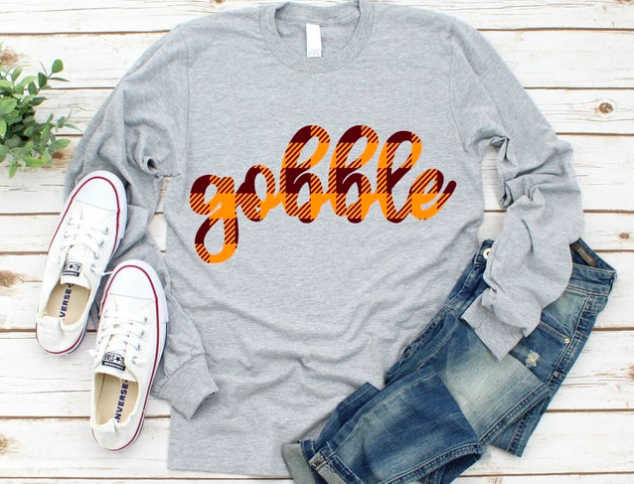 #5 Group Thanksgiving Shirts – Family Thanksgiving Shirts – Favorite Food Thanksgiving Shirts – Funny Thanksgiving Tees – Friend Thanksgiving – $12.82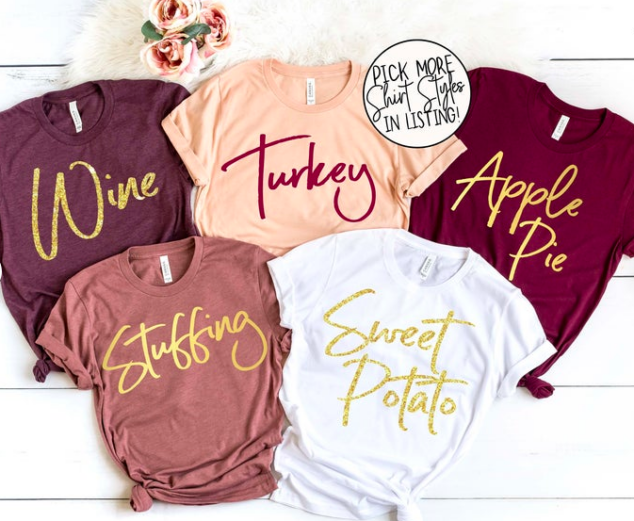 #6 gobble gobble gobble shirt – womens thanksgiving shirt – Thanksgiving shirt women – funny thanksgiving shirt – thanksgiving outfit – $20.99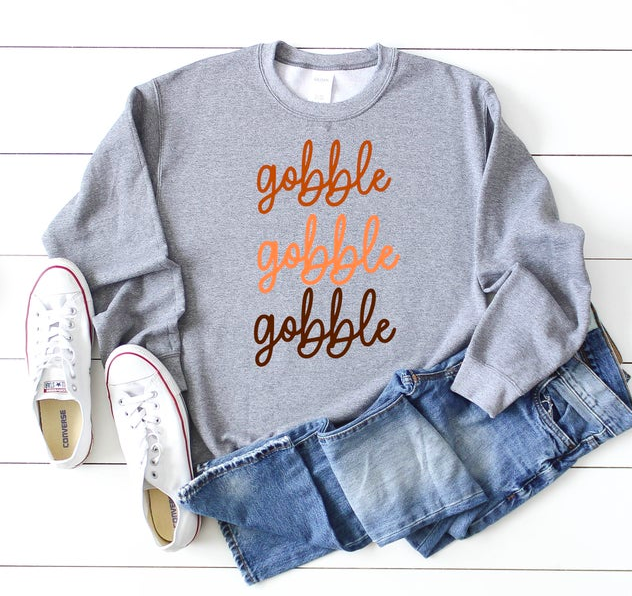 #7 Thanksgiving Shirt | Thankful Shirt | Pumpkin TShirt | Polka Dot Pumpkin T-shirt | Fall Shirts | Fall Womens Tee – $21.95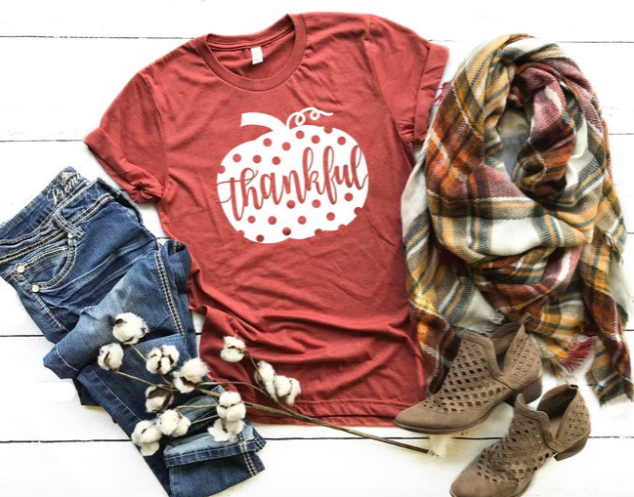 #8 Thankful Shirt – Thankful grateful blessed shirt – Thanksgiving shirt women – Womens Fall Tee – Womens Fall Shirt – Fall Shirt Women- $19.59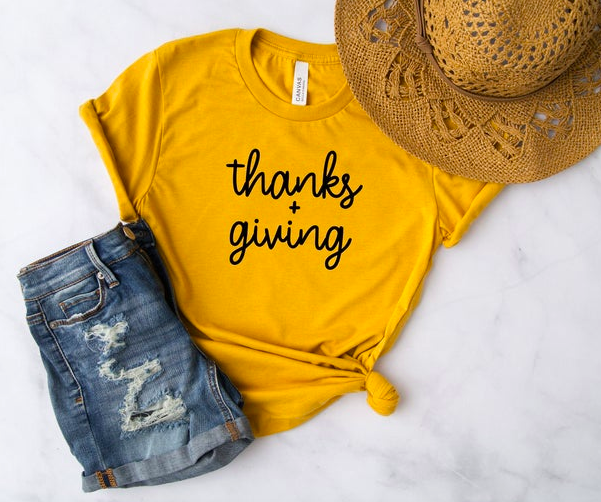 #9 Blessed Thankful Grateful | Fall Shirts Women | Thankful Grateful Blessed Shirt | Cute Fall Shirts for Women Thanksgiving Shirt Graphic Tee – $16.97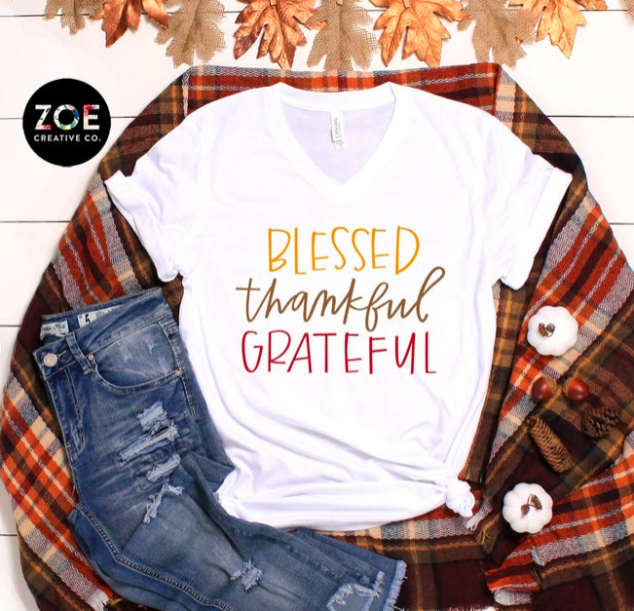 #10 Thanksgiving Definition Shirt/ Funny Thanksgiving Shirt/ Women's Graphic Tee/ Ladies Thanksgiving Shirt/ Cute Holiday Shirt/ Grateful Shirt – $24.99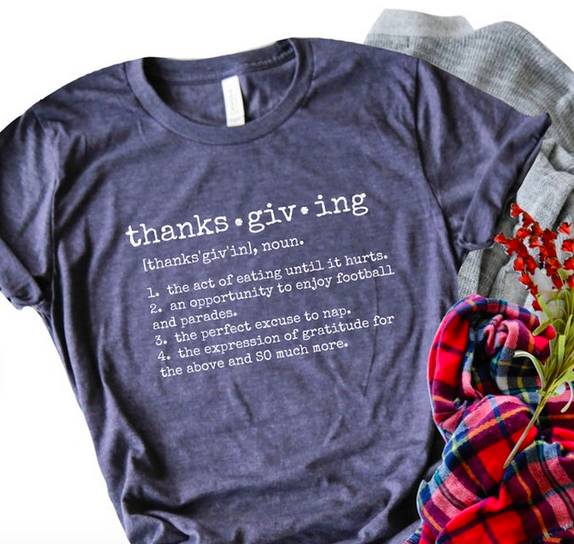 Any one of these would be perfect for the BIG turkey day! Enjoy these sweet tees and have some fun with them for yourself or some others, too! I love that they are cute and sweet and some even funny! Hopefully one sparked some interest for you!
And for all of my mama friends! I also have a Fashion Over 40 group that I would LOVE for you to join! I share trends and styles every single day in there, along with the best sales online for fashion. I fully believe that you can and should be able to look your best without breaking the bank. You want to feel confident and beautiful and you CAN! I hope my info helps! We have a ton of fashion fun in there! And you don't need to be 40 years old!!!!!!!

HEAD ON OVER AND JOIN US HERE!!!
I also talked Sherpa Fleece Pullovers yesterday, come on over and see!
And check out my Old Navy Try On Sweater Post!